Blunders, Bloopers and Foul Up: A WASH Game Show (WEDC Conference 2018) - and how to talk about failures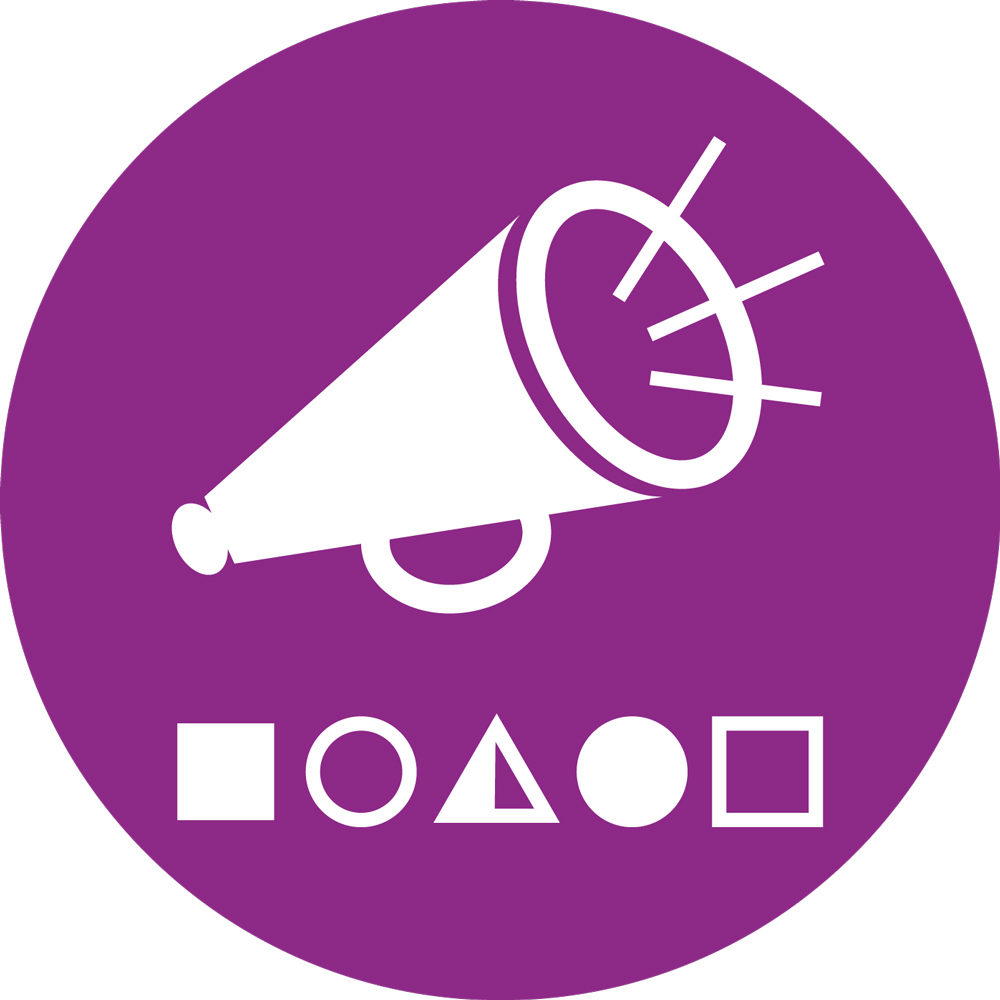 Blunders, Bloopers and Foul Up: A WASH Game Show the first EVER episode will be at WEDC Conference 2018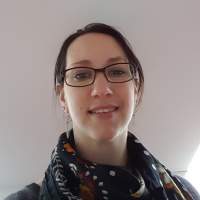 20 Jun 2018 14:28
#25414
by

eshaylor
Will you be at WEDC 2018? Do you want to be part of the game show of the year?! The event promises to be entertaining, insightful and even has goodies to take away!
Shit happens, but it doesn't always have to! Through an interactive game show starring 'famous' WASH personalities, we showcase some "If only I had known…" moments to demonstrate that despite best intentions, things do go wrong in development and engineering projects. By sharing and understanding things that go wrong, sometimes at the expense of communities and often at the expense of donors, the WASH Community of Practice can learn from one another's mistakes and improve the way we operate.
To find out more follow
@FSM_fail
on twitter or come and join us on the
10th of July at 5.15pm at WEDC 2018
.
The following user(s) like this post:
DaniBarrington
,
FranziskaVolk
You need to login to reply
Re: Blunders, Bloopers and Foul Up: A WASH Game Show the first EVER episode will be at WEDC Conference 2018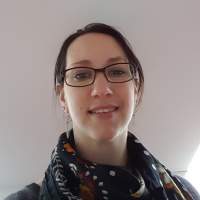 02 Aug 2018 15:09
#25764
by

eshaylor
The following user(s) like this post:
DaniBarrington
You need to login to reply
Re: Blunders, Bloopers and Foul Up: A WASH Game Show (WEDC Conference 2018) - and how to talk about failures
22 Aug 2018 04:30
#25934
by

muench
Hi Esther, Dani and all,
I read with interest the report about this event (Blunders, Bloopers and Foul-Ups: Sharing Failures in Water, Sanitation and Hygiene Programs) here:
www.engineeringforchange.org/news/blunde...on-hygiene-programs/
I like this statement and I am pretty sure everyone would agree to it:
There is a need in this sector to understand how we can address failure, prevent it, and learn from others without shrouding things in secrecy and shame. [...] There was a united call for WASH professionals to be "fiercely transparent" in reporting all of our work, and being open to understanding where and how unintended negative consequences have arisen: and learning from those occasions to ensure the same mistakes are not repeated.
In my opinion,
this discussion forum
would be the perfect place for this kind of sharing and learning to take place - I don't think we necessarily require new international events for it (you said: "We hope that this is just one of many events in the WASH sector where we can begin sharing our failures more openly"). Those kinds of events only allow a select few to attend - those with money from donors for example. We need either more events at the national level (lower travel costs) or why not try to do more on virtual platforms like this one?
If we agree we want people to share failures then how do we go about making it happen? One suggestion that was raised in the past is to allow people
to post anonymously
. We have shied away from that, as it comes with its own problems, but maybe we need to revisit it?
What else could be done to help people overcoming the hesitation to post about failures? I think it's difficult for people at the start of their career as they might be fearful of losing career opportunities. Those who are already retired or close to it might find it easier. It could also be a cultural thing: e.g. is it easier for British (or European) people to talk about failures than e.g. people from Asian countries? Just putting it out there as a wild guess.
Oh and I liked the examples you had listed in your report (sorry for the all caps - I just copied it like this from your website):
PUBLIC LATRINES BUILT BY AN AID PROGRAM THAT WERE DISMANTLED AND USED FOR FIREWOOD BY COMMUNITY MEMBERS, AS THAT WAS CONSIDERED A GREATER NEED THAN SANITATION;
WOMEN WHO DELIBERATELY BLOCKED HOUSEHOLD WATER DELIVERY SYSTEMS WITH ROCKS BECAUSE THEY WANTED WATER COLLECTION AS A LEGITIMATE REASON TO LEAVE THE HOUSE AND SOCIALISE WITH OTHER WOMEN;
THE INSTALLATION OF LIGHTING AT TOILET BLOCKS IN A REFUGEE CAMP TO INCREASE SAFETY OF WOMEN, WHICH LED TO GROUPS OF MEN USING THE LIGHT TO PLAY CARDS THERE AT NIGHT AND CONSEQUENTLY, MAKING WOMEN FEEL EVEN LESS SAFE ABOUT USING THE SANITATION FACILITIES.
Perhaps we could just compile
listings of such failures
(and ideally with reasons for failures, too). I once converted a list of failures that Susan Davis had compiled on her website into a Wikipedia article, see here:
en.wikipedia.org/wiki/Failures_of_water_...d_sanitation_systems
My idea was that we could all add to that list. I had written about that here on the forum but it din't really take off (it gets only 5 page views per day):
forum.susana.org/183-monitoring-and-eval...ow-also-on-wikipedia
Hope we can have more discussions on how we can make this all happen.
Regards,
Elisabeth
P.S. How is that twitter stream page created?:
Twitter stream
It looks like a useful thing to have. Is it just a matter of taking any tweet and assigning it to a "moment", in your case the moment "Blunders, Bloopers and Foul-ups: A WASH Game Show". That means it works without having to use the correct hashtag for the event?
---
Community manager and chief moderator of this forum via SEI project ( www.susana.org/en/resources/projects/details/127 )

Dr. Elisabeth von Muench
Independent consultant in Brisbane, Australia


This email address is being protected from spambots. You need JavaScript enabled to view it.

Twitter: @EvMuench
Sanitation Wikipedia project leader: en.wikipedia.org/wiki/Wikipedia:WikiProject_Sanitation
E-mail me to get involved:

This email address is being protected from spambots. You need JavaScript enabled to view it.



You need to login to reply
Re: Blunders, Bloopers and Foul Up: A WASH Game Show (WEDC Conference 2018) - and how to talk about failures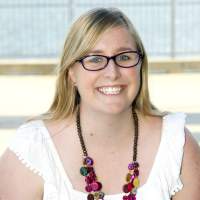 22 Aug 2018 10:07
#25937
by

DaniBarrington
Hi Elisabeth (and all),

It would be awesome if people wanted to share their WASH failures on SuSanA (and/or Wikipedia). We certainly don't want this to be just a "project" that a few of us "run"; we are aiming for a sector-wide "movement" (pun intended?). Esther, Becky, Susan and I are skilled with social media and public speaking (i.e. making fools of ourselves), so getting the discussion started through game shows is a place where we feel we can contribute usefully. The same goes for the action research project we're developing; it aligns with what we are good at/can contribute.

We would love to see people sharing/discussing/learning from failures on SuSanA, at conferences, through Twitter and other social media... there are also discussions going on about including "failure" sections in some of the WASH/development journals. But it is not just about pushing for sharing in "official" places (or allowing anonymous posts): it is also more about being open and honest in our everyday practices, and having the discussions beyond the pub.

Re: Twitter - you're right, we just created a "Moment" and assigned relevant Tweets to it.
---
Dani Barrington, PhD, BE (Hons), BSc

Lecturer in Water, Sanitation and Health
University of Leeds

Editor in Chief
Journal of Humanitarian Engineering

Honorary Fellow in Public Health
The University of Quuensland
You need to login to reply
Re: Blunders, Bloopers and Foul Up: A WASH Game Show (WEDC Conference 2018) - and how to talk about failures
17 Sep 2018 17:44
#26109
by

muench
Thanks, Dani. I agree with your objective, i.e. "it is also more about being open and honest in our everyday practices, and having the discussions beyond the pub" but I still wonder what handles and incentives we have to make this happen.

Given that there are constraints around:
- people's career fears (will it reduce my career changes if I talk openly about something that went wrong with a project that I was involved with or led);
- people's fears around respect towards older, more senior people, e.g. in the case of a younger person wishing to point out a failure;
- cultural aspects in many countries where talking about failure might be frowned upon, rather avoiding such subjects (perhaps there are even taboos?) - I am thinking of countries like Kenya and India here where I am guessing this might be the case.

With sanitation being a taboo, failures in sanitation might be an even bigger taboo?

Do you have any examples of strategies that could be put in place to overcome this? And anything that we could do differently here on the forum?

Regards,
Elisabeth
---
Community manager and chief moderator of this forum via SEI project ( www.susana.org/en/resources/projects/details/127 )

Dr. Elisabeth von Muench
Independent consultant in Brisbane, Australia


This email address is being protected from spambots. You need JavaScript enabled to view it.

Twitter: @EvMuench
Sanitation Wikipedia project leader: en.wikipedia.org/wiki/Wikipedia:WikiProject_Sanitation
E-mail me to get involved:

This email address is being protected from spambots. You need JavaScript enabled to view it.



You need to login to reply
Time to create page: 0.826 seconds