Alternative to gravel stones for filter media of Constructed Wetland
18.6k views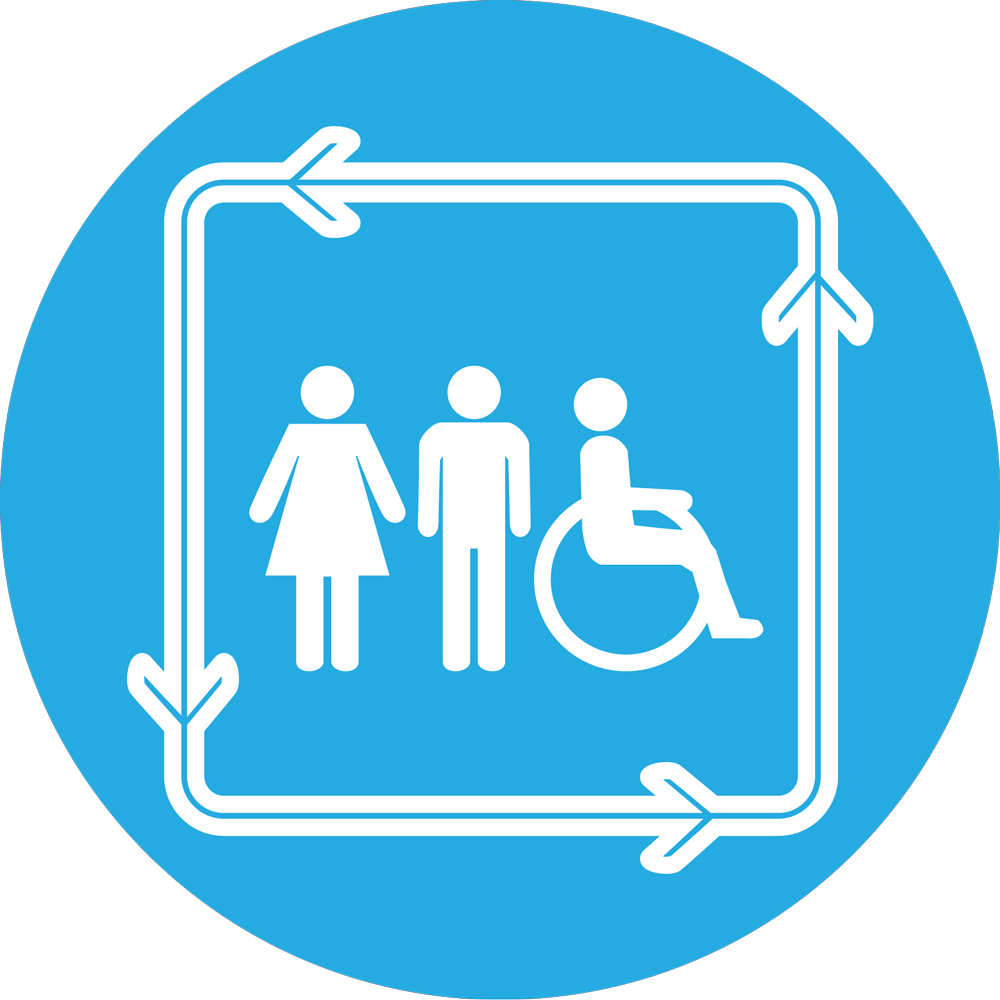 Topic Author

Technical advisor specialized in water, sanitation and hygiene. I work for GIZ since 2012 and have gathered experience in the sub-Saharan region mainly. Since January 2022, I work as an advisor for the "Water Policy Sector Programme - Innovations for Resilience" in Bonn and I am part of the SuSanA secretariat.

Less

Posts: 54
Karma: 6
Likes received: 40
Re: Alternative to gravel stones for filter media of Constructed Wetland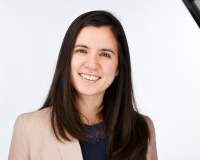 09 Jun 2016 05:04
#18196
by

AlexandraDubois
Dear Florian and J. Francisco

Thank you for your answers. Yes, this is what I read in literature, the filtration process occurs only in the sand layer, therefore it is really important to get a good quality sand (test requested in attachment). What I understood is that the two gravel layers have the purpose of protecting the feeding pipes on top and the drainage pipes at the bottom and they should allow sufficient drainage. We have chosen a gravel size of 8 to 16 mm (allowing 10% out of this range). Literature is recommending round shape in order to avoid puncture of the plastic liner at the base of the basin. But I guess if we invest in a thick resistant plastic liner on top of a well compacted clay layer, we are minimizing the risks of leakages...
Alexandra Dubois

Technical Advisor
Sector Programme Water Policy – Innovations for Resilience
Division Climate Change, Environment & Infrastructure

GIZ │Deutsche Gesellschaft für
Internationale Zusammenarbeit (GIZ) GmbH
Friedrich-Ebert-Allee 32
53113 Bonn, Germany


This message has an attachment file.
Please log in or register to see it.
You need to login to reply
Re: Alternative to gravel stones for filter media of Constructed Wetland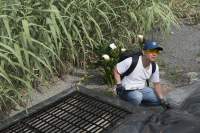 08 Jun 2016 20:14
#18193
by

JFranciscoDeLeon
Hi Alexandra My Name is Juan Francisco de León and i work by BORDA Las Américas on México City i have a lot of experience with Vertical Constructed Wetlands (12 years) and i can tell u that there isnt a real problem when the form from the gravel is more important which stone is and the granulometry..

Dont forget that the wastewater treatment will be in the sand layer, the 2 layers gravel that i saw in your drawing is only for drainage pouurposes

cheers and best wishes

Juan Francisco
The following user(s) like this post:
Marijn Zandee
You need to login to reply
Re: Alternative to gravel stones for filter media of Constructed Wetland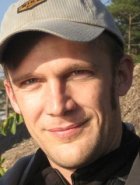 08 Jun 2016 10:49
#18189
by

Florian
Hi Alexandra,

that's not the first time I heard of this, sourcing the right gravel in the right size, and sufficiently clean, seems to be surpisingly difficult in some places.

I'm not exactly an expert in these details, so you may want to wait for better advise. But I think building in the wrong materials is one of the most common mistakes done in construction, which is impacting on performance, so I think its worth to invest some energy into finding the right material, or advise contractors how to produce (sieve and wash) it from available materials (e.g. sediment dug from a nearby river)

I'm also not sure why you mention the PE liner together with the gravel? Do you assume the gravel should be rounded to avoid puncture of the liner? I don't think that is a problem. At my knowledge, the rounded shape has more to do with hydraulic properties and for providing sufficient pore space.

Best wishes,
Florian
You need to login to reply
Topic Author

Technical advisor specialized in water, sanitation and hygiene. I work for GIZ since 2012 and have gathered experience in the sub-Saharan region mainly. Since January 2022, I work as an advisor for the "Water Policy Sector Programme - Innovations for Resilience" in Bonn and I am part of the SuSanA secretariat.

Less

Posts: 54
Karma: 6
Likes received: 40
Alternative to gravel stones for filter media of Constructed Wetland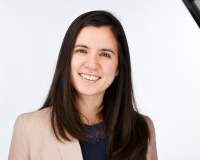 08 Jun 2016 10:19
#18188
by

AlexandraDubois
Dear SuSanA Community
Here in Kenya, the contractors in charge of the construction of the decentralized treatment facilities are facing some challenges in sourcing round shaped gravel stones for the filter media of our Vertical Flow Constructed Wetland (as well as the Sludge Drying Reed Beds). Has anyone experienced such situation and if yes, what alternative solution was chosen? In our case we are very tempted to replace the gravel by ballast of the same size (8-16 mm) and apply a very strong PE liner (1 to 1.5 mm thick) on top of a 100 mm of a compacted clay layer to avoid punctures and therefore seepages. What do you think?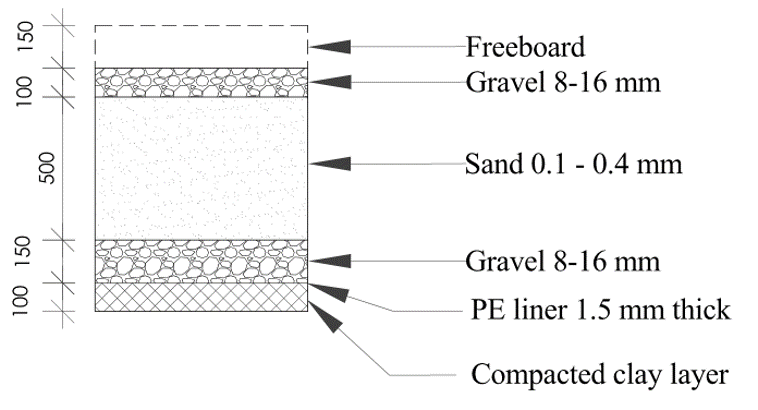 Thank you and best wishes to all
Alexandra
Alexandra Dubois

Technical Advisor
Sector Programme Water Policy – Innovations for Resilience
Division Climate Change, Environment & Infrastructure

GIZ │Deutsche Gesellschaft für
Internationale Zusammenarbeit (GIZ) GmbH
Friedrich-Ebert-Allee 32
53113 Bonn, Germany


You need to login to reply
Time to create page: 0.306 seconds
DONATE HERE