1950-60 - Inventor of ALL Constructed (engineered) Wetlands: Ms Dr. Käthe SEIDEL 1907 - 1990
11.4k views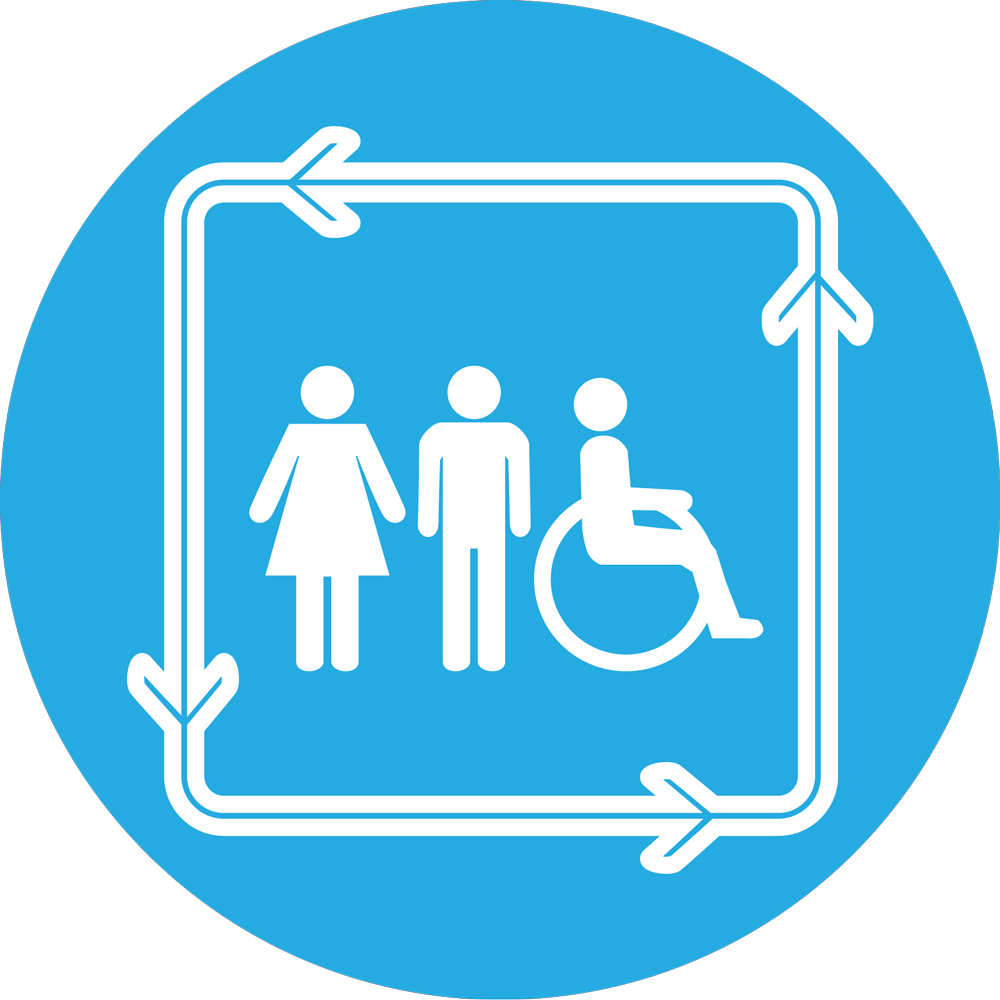 Re: 1950-60 - Inventor of ALL Constructed (engineered) Wetlands: Ms Dr. Käthe SEIDEL 1907 - 1990
08 Jul 2015 11:29
#14099
by

Elisabeth
Yeah, an interesting pioneer!
FYI Detlef, there is also quite a good Wikipedia article about her in the German Wikipedia:
de.wikipedia.org/wiki/K%C3%A4the_Seidel
(if you have additional information or references about her, feel free to edit the article)
She could also be mentioned in the history section of constructed wetlands in the English Wikipedia article on constructed wetlands (which still needs more work):
en.wikipedia.org/wiki/Constructed_wetland#History
Please Log in to join the conversation.
You need to login to reply
1950-60 - Inventor of ALL Constructed (engineered) Wetlands: Ms Dr. Käthe SEIDEL 1907 - 1990

08 Jul 2015 06:34
#14096
by

AquaVerde
Beautiful Bulrushes, Remarkable Reeds: The Water Reclamation Miracles of Kaethe Seidel
obituary
1990 by Elisabet Sahtouris, PhD evolution biologist and futurist Gaia's Dance (Kindle)
www.sahtouris.com
~1940-50
~1970
...At eighty-two, Dr. Kaethe Seidel, head of the former Limnology Group of the Max Planck Institute, long nicknamed Bulrush Kate ("Die Binzen Kaethe"), is a tough-minded, clear-thinking scientist with a remarkable record of pioneering work in a kind of biological wastewater treatment that should be far better known and used than is the case. In the course of a professional career spanning over sixty years, she has demonstrated the effectiveness of naturally growing plants in breaking down ballast substances, transposing toxic into non-toxic substances, destroying pathogenic bacteria, viruses and worm eggs, removing heavy metals, cleaning oil spills, removing salt, neutralizing pH, enriching with oxygen, transforming waste water into drinking water and replenishing groundwater --- all with photosynthesis as the sole energy source.

Scientists from NASA, from Japan, from many institutes worldwide who have discovered her [Dr. Käthe SEIDEL] work have visited her to learn more, yet there is relatively little followup given its scope and importance except for the remarkable installations for which she has been more or less directly responsible.

"Why," I asked her, as we sat in the huge old mansion that served as headquarters for the Limnology Group, in the midst of a nature preserve near Krefeld in Germany, where she now lives alone until her immanent eviction, due to sale of the property by the Max Planck Institute.

Her answer was telling. "Men always reach for technology, for development. They insist it will bring us to higher levels of progress. They haven't the patience to work with slow-growing plants, nor do they understand natural cycles as women do. They see my work as farming, not engineering, so they go away and return to their machinery."

"Wait till we run out of water," I countered. "They'll all come running to you then."

"It will be too late then," she said matter-of-factly in her rich, low register voice. "Neither these cabinets, nor the research reports in them, nor I, will be around."

[Sadly, yet perhaps predictably, Dr. Seidel passed away a few months after her eviction.]...
see rest of obituary
Two remarks by Mr. Blumberg (CW-expert):
1.
Ingenieurbüro Blumberg:
"Auch die heute übliche intermittierende Beschickung vor allem bei constructed wetlands [PKA] mit vertical subsurface flow [vertikaler Beet-Beschickung] wurde von Dr. Käthe SEIDEL in Form ihrer "Leiterkaskade" erfunden, eine Versuchsaufstellung, die das Tidensystem (Ebbe und Flut) nachahmt und dadurch den Gasaustausch drastisch befördert. "Das "Auf und Nieder – Einatmen und Ausatmen – Belasten und Entlasten, das war es!" (Seidel 1974). "In unserem Ebbe-Flut-System wird bei Ablaufen des aufgestauten Wassers Luft mitgerissen und besonders in die Wurzelräume eingezogen, wo sie den abbauenden Bakterien als Energiequelle dient" (Seidel 1967)."
google-translated: "Also, the now common intermittent feeding especially in constructed wetlands with vertical subsurface flow [vertical bed feed] was developed by Dr. Käthe Seidel in the form of their" invented Head cascade ", an experimental set-up that the Tidensystem (tides) mimics and thereby promoted the exchange of gases dramatically. "The" Up and Down - inhaling and exhaling - loading and unloading, it was "(Seidel 1974)!. "In our ebb and flow system is entrained air at expiration of dammed water and particularly drawn into the root areas, where it serves the degrading bacteria as an energy source" (Seidel 1967). "

2.
Ingenieurbüro Blumberg
:
Man lernt u. a. daraus, wie viele Epigonen [m.e. selbsternannte PKA-Guru's] die fundamentalen Grundkonzepte der eigentlichen ForscherInnen und EntwicklerInnen nur wiederkauen und sich damit wichtig tun, obwohl ihr eigener Beitrag gering oder gleich Null ist.
google-translated: "You can learn, among other things from how many epigones [self-proclaimed CW-guru's] only ruminate the fundamental basic concepts of actual researchers and developers and to do so important, although their own contribution is low or equal to zero. "
For sure you know some more North-Korean or US-inventors of THE CW's from the 1800`s...

Regards,
Detlef SCHWAGER
only in German language:
text of two Patents von Dr. Käthe Seidel
- DE1210388B:
depatisnet.dpma.de/DepatisNet/depatisnet...ocid=DE000001210388B
Verfahren zum Aufbereiten von Schlamm, insbesondere von Abwasser- und Industrieschlamm, und Anlage zur Durchführung des Verfahrens, vom
17.11.1964
.
PATENTANSPRUCH Verfahren zum Aufbereiten von Schlamm, bei dem der Schlamm auf eine wasserdurchlässige Schicht aufgeschichtet und entwässert wird, dadurch gekennzeichnet, dass vor dem Aufschichten des Schlammes auf die wasserdurchlässige Schicht Pflanzen eingepflanzt werden, die an negativ geotrop wachsenden Sprossen Wurzeln treiben.
...
- DE000001484839B2
:
Anlage zum biologischen Reinigen von Abwasser, 1964 (mit Schwimmpflanzen = with floating plants)
depatisnet.dpma.de/DepatisNet/depatisnet...cid=DE000001484839B2
Please Log in to join the conversation.
You need to login to reply
Time to create page: 0.461 seconds