Constructed wetland to treat cleaning water from ecosan composting toilet (SOIL) poop buckets/drums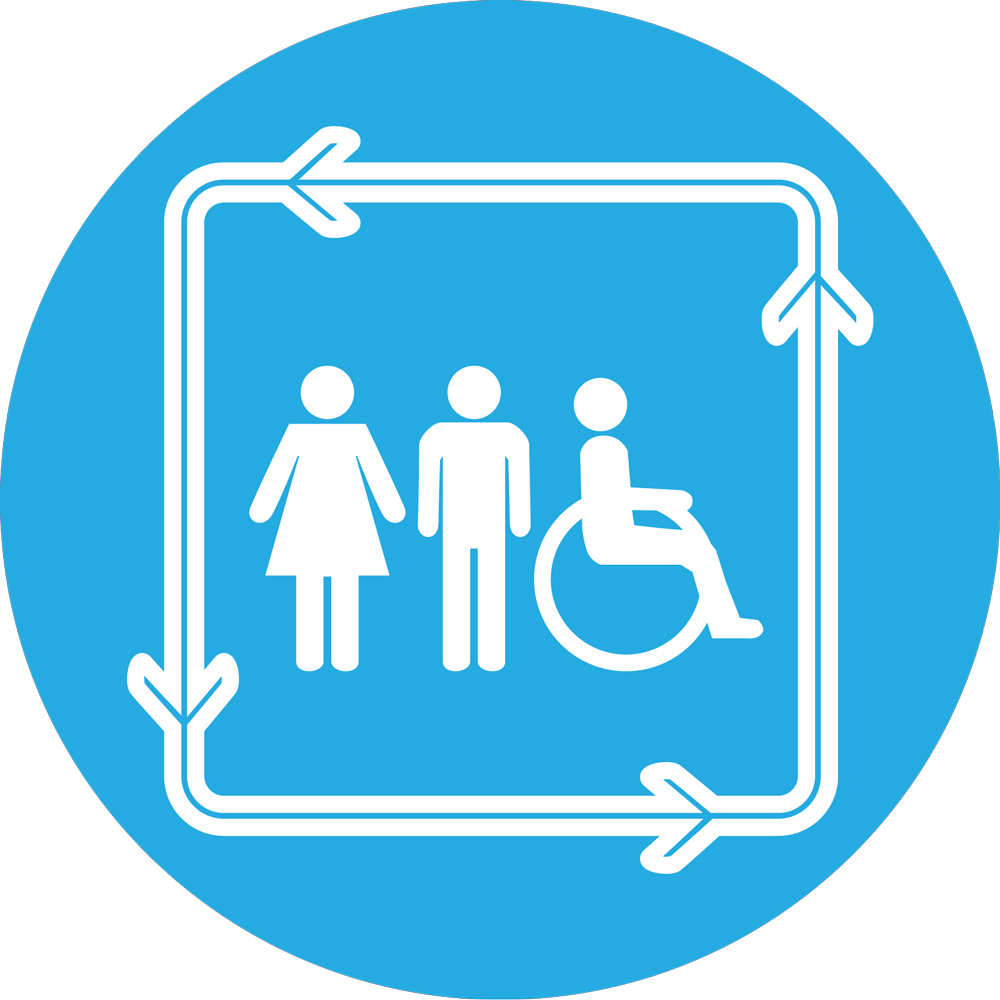 Constructed wetland to treat cleaning water from ecosan composting toilet (SOIL) poop buckets/drums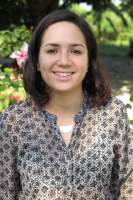 06 Mar 2015 16:16
#12380
by

Marion
Dear all,

We are currently looking to update the water treatment system in our composting site in Norther Haiti (SOIL) to have a septic tank followed by a small subsurface constructed wetland for cleaning water.

We use approximately 7m3 of water every day (monday/tuesday/thursday/friday) to clean the buckets after the wastes (mix of sugarcane by-product and poop) have been dumped in our composting bins.

Right now the cleaning water goes into a septic tank and is then infiltrated in a planted garden (banana and vetiver).

Since we are scaling up, we expect the volume of cleaning water used to increased by around 300% by the end of the year and would like to have a reliable water treatment system. The main objective is to get a significant log reduction of pathogens (especially regarding groundwater protection), and we are looking for the most cost-effective solution.

Does anyone can share similar experience with the design of a system treating cleaning water issued for poop containers?

Also, does anyone would have advice on the following points:

-we are only cleaning bucket in the morning during weekdays meaning that cleaning water is flowing into the septic tank in the morning monday/tuesday/thursday/friday. How would that affect the system?
-we are thinking about lining the SSCW with clay and plant a mix of vetiver/papyrus/sugarcane. Would anyone tested SSCW in Haïti/Dominican Republic, if so what species did you choose?

Thanks and have a great day!
---
Marion Cherrak
Project Coordinator/Environmental engineer
Sustainable Organic Integrated Livelihoods (SOIL)
www.oursoil.org
The following user(s) like this post:
koba
You need to login to reply
Re: Constructed wetland to treat cleaning water from ecosan composting toilet (SOIL) poop buckets/drums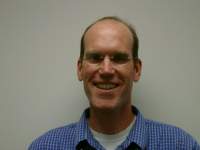 08 Mar 2015 01:23
#12389
by

JeffHoliman
Greetings Marion,
It is great work that you and SOIL are doing! A couple of components come to mind to help treat your effluent from washing station that has E. coli : biochar and vermicomposting both have been shown to assist with pathogen reduction and bioconversion.
I am attaching a link to paper by Geoff Hill, he did his PhD thesis on composting toilets and demonstrated how worms can be helpful in pathogen reduction processes.
drive.google.com/file/d/0B1iYDJoGuhQSREN...2VN/view?usp=sharing
Below is an abstract about utility of biochar.
Water Res. 2014 May 28;61C:288-296. doi: 10.1016/j.watres.2014.05.026. [Epub ahead of print]
Efficacy of biochar to remove Escherichia coli from stormwater under steady and intermittent flow.
Mohanty SK1, Cantrell KB2, Nelson KL3, Boehm AB4.
Author information
Abstract
Biofilters, designed to facilitate the infiltration of stormwater into soil, are generally ineffective in removing bacteria from stormwater, thereby causing pollution of groundwater and receiving surface waters. The bacterial removal capacity of biofilters has been shown to be lower in the presence of natural organic matter (NOM) and during intermittent infiltration of stormwater. To improve the removal of fecal indicator bacteria (Escherichia coli) under these conditions, we amended sand with 5% (by weight) biochar, a carbonaceous geomedia produced by pyrolysis of biomass, and investigated the removal and remobilization of E. coli. Three types of biochar were used to evaluate the role of biochar properties on the removal. Compared to sand, biochar not only retained up to 3 orders of magnitude more E. coli, but also prevented their mobilization during successive intermittent flows. In the presence of NOM, the removal capacity of biochar was lower, but remained higher than sand alone. The improved retention with the biocharamendment is attributed to an increase in the attachment of E. coli at the primary minimum and to an increase in the water-holding capacity of biochar-amended sand, which renders driving forces such as moving air-water interfaces less effective in detaching bacteria from grain surfaces. Biochars with lower volatile matter and polarity appear to be more effective in removing bacteria from stormwater. Overall, our results suggest that a biocharamendment to biofilter media has the potential to effectively remove bacteria from stormwater.
Kind regards,
Jeff Holiman
PHLUSH.org
visiongift.org
---
Jeff Holiman
PHLUSH.org
Portland, OR, USA
You need to login to reply
Re: Constructed wetland to treat cleaning water from ecosan composting toilet (SOIL) poop buckets/drums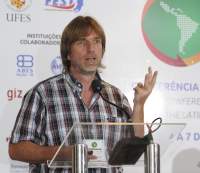 09 Mar 2015 09:18
#12408
by

christoph
Hi,
a bit mor information is necessary to assist.
Just some general figures. a) Septic tank should include storage as you have only 3 days of production. Or you go (what I would do) for a sludge minerazlization bed which I would do a bit deeper (to avoid the septic tank). But in order to tell anything it would be necessary to have some basic data - COD, TSS, effluent requirement, space available.

Regards
Christoph
You need to login to reply
Re: Constructed wetland to treat cleaning water from ecosan composting toilet (SOIL) poop buckets/drums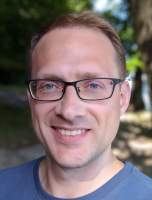 09 Mar 2015 13:12
#12418
by

JKMakowka
Clay lining might be a problem with deep rooted plants.
In northern Uganda we also had problems with livestock forcefully entering the wetland to get to the lush green, and while sugarcane also grew well, it is generally not advised to grow crops that can be stolen and consumed raw.
Papyrus or another similar plant that has a non food value is probably best.

A vertical flow "French" system that by design only loaded at intervals should be fine with your usage regime and is usually more effective in treatment due to the aerobic phases. However for best results in pathogen removal you probably need a polishing pond as the last step.
---
Microbiologist & emergency WASH specialist
WASH news aggregator at: news.watsan.eu
You need to login to reply
Re: Constructed wetland to treat cleaning water from ecosan composting toilet (SOIL) poop buckets/drums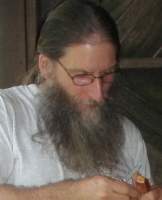 10 Mar 2015 13:46
#12427
by

canaday
Hi Marion,

Welcome to the Forum.

Some thoughts and questions:
-- Are there any problems with the current system?
-- How far away are any water wells or streams? (Infiltration may not be a problem.)
-- How are the buckets washed? It seems that this is a lot of water. Maybe the same water could be used all day for the initial rinse to get solids out, then use the same soapy (or sodium hydroxide?) water for washing, and finally some fresh clean water for a final rinse.
-- Do try to avoid toxic chemicals, like chlorine. Hot water might also be a useful option.
-- Does the sugar cane bagasse float or sink easily to separate it from the water? It could be good to have an ABR or a Reedbed (=Planted Drying Bed) for initial removal of the solids. The Reedbed could get dusted with some of the biochar (that Jeff mentioned) or soil, at the end of each day to control flies.

If you find time, please tell us more about yourself, your professional goals, your goals for SOIL and Haiti, etc.

Best wishes,
Chris Canaday
---
Conservation Biologist and EcoSan Promoter
Omaere Ethnobotanical Park
Puyo, Pastaza, Ecuador, South America
inodoroseco.blogspot.com
You need to login to reply
Re: Constructed wetland to treat cleaning water from ecosan composting toilet (SOIL) poop buckets/drums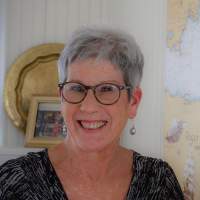 16 Mar 2015 18:57
#12493
by

Carol McCreary
Hi, Marion,

Question: Are these buckets rotated back to households after emptying? If so, couldn't they simply be left to dry a bit and then covered and returned?

Information on Wetlands: Just today there appeared an info-packed article on wetlands."Designing Wetlands to Remove Drugs and Chemical Pollutants" looks at case studies from US wastewater treatment districts. Unfortunately, local jurisdictions have to figure this out because "Currently, there are no U.S. regulations for medical drugs under the Safe Drinking Water Act, and only a few for the residues from consumer products."
---
Carol McCreary
Public Hygiene Lets Us Stay Human (PHLUSH)
1240 W. Sims Way #59, Port Townsend, Washington 98368 USA

Toilet availability is a human right and well-designed sanitation systems restore health to our cities, our waters and our soils.
You need to login to reply
Re: Constructed wetland to treat cleaning water from ecosan composting toilet (SOIL) poop buckets/drums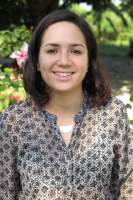 16 Mar 2015 20:09
#12495
by

Marion
Dear all,
Thanks for your thoughtful answers and advices!
---
About me, I'm an environmental engineer passionated about ecological sanitation, waste management. I studied at EPFL (Lausanne, Switzerland) and UBC (Vancouver, Canada).
I'm working for SOIL since a year now as the SOIL project coordinator in Cap Haïtien (Haïti). SOIL is working in Haïti in ecological sanitation an since 2006. We provide different services: households toilets, mobile toilets (for events, construction sites), and communal toilets. We have 2 composting sites where we treat all of the wastes generated in our toilets.
We are now focusing to develop our household toilet program: Ekolakay toilets. These are container based households UDD toilets. It's a service meaning our customers pay for the Ekolakay toilet every month (about $5 per month). We currently service 320 Ekolakay toilets and are looking to reach a 1000 by the end of 2015.
(more info-->
www.oursoil.org
)
---
Thanks Jeff for the interesting paper, I think biochar could be indeed something to look at (maybe mixed with the growing medium?). I'll dig into it.
Christoph, yes, the septic tank should include storage. We have been using since 2 years and a half a small septic tank. We recently opened the first chamber and we have approximately 90cm of sludges at the bottom.
We are currently looking to get our effluent tested for TSS and BOD. The effluent requirement we are looking to achieve is focused on pathogens reduction: 1-2 log E.Coli reduction. We have about 200 square meters of land available.
Canaday, the current system was not designed for the amount of cleaning water that we are producing now. The septic tank we have is too small and not achieving sufficient pathogens reduction. Our well (hand pump) is located approximately 30m away from our current septic tank, the water-table is 6m below the ground level.
We clean about 600 buckets (5 gallons) and 120 drums (15 gallons) each week.
Regarding our cleaning process, the buckets are first cleaned (with water from our well) with a pressurized water jet, then soaked into a disinfection bath (water+HTH) during 1 minute and then dried by sun exposure during 1 hour. Remember that these buckets are filled with a mix of poop and cover material (sugar cane bagasse and crushed peanut shells) and that poop can stick to the sides of the bucket. We have to disinfect the bucket regarding legislation and also because in a country like Haiti where we are still dealing with a cholera epidemic, typhoid and various other waterborne diseases we need to be sure we are providing 100% safe equipment in our toilets.
Interesting question about if bagasse floats, I'll dig into the reedbed idea!
Carol, the buckets are cleaned, disinfected dried and filled with our cover material (mix of sugar cane residues and peanut shells) that our customer put aside when they put the bucket back into the toilet. For that reason the bucket need to be thoroughly cleaned and disinfected (health and odor issue).
Have a great day!
Marion
---
Marion Cherrak
Project Coordinator/Environmental engineer
Sustainable Organic Integrated Livelihoods (SOIL)
www.oursoil.org
The following user(s) like this post:
canaday
You need to login to reply
Time to create page: 0.888 seconds