Guide to Starting a Community-Scale Urine Diversion Program (Rich Earth Institute, USA)
4453 views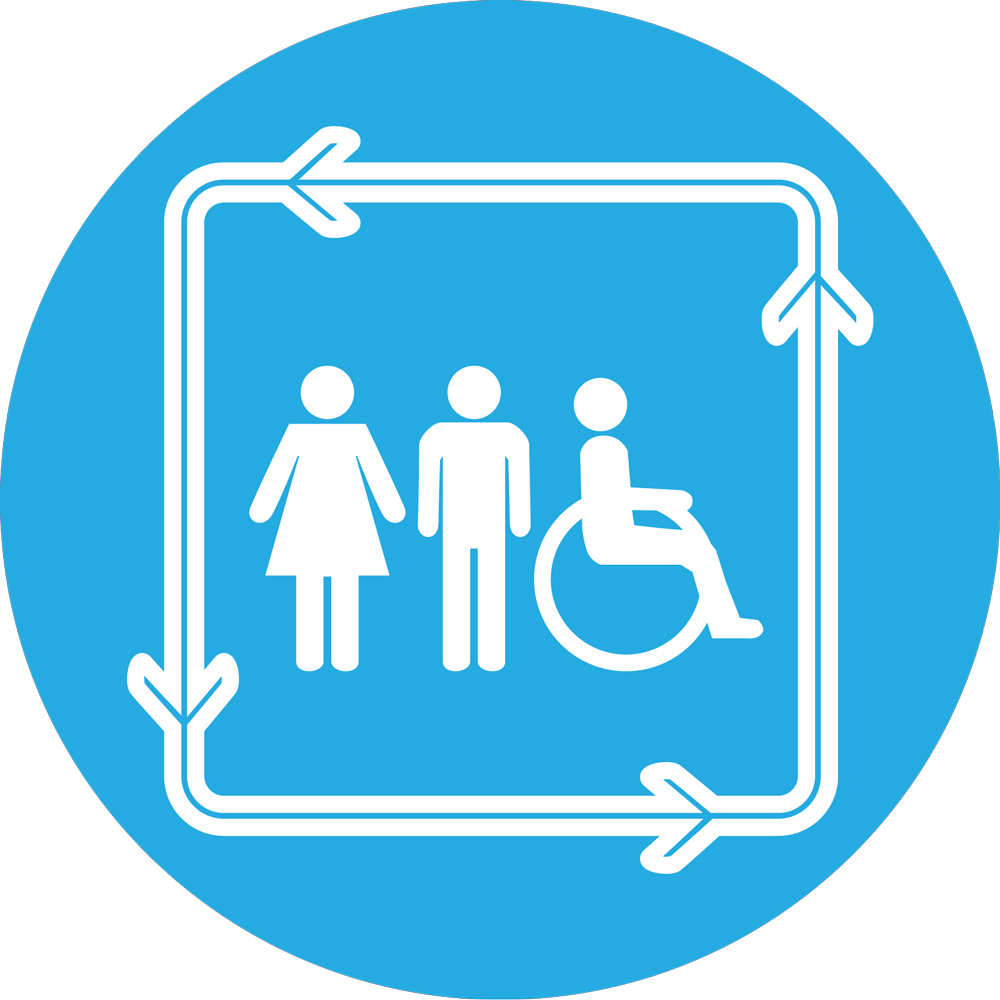 Re: Guide to Starting a Community-Scale Urine Diversion Program
21 Mar 2020 12:54
#29322
by

paresh
I came across this related open access paper, which details and compares 2 models of urine collection, viz; community delivered urine and municipal collected urine. Details below
Title:
Cost-effectiveness and community impacts of two urine collection programs in rural South Africa
Author/s:
Elizabeth Tilley
Journal:
Environmental Science Water Research & Technology
Year of Publication:
2016
Available at:
pubs.rsc.org/en/content/articlelanding/e...w00237k#!divAbstract
Abstract:
As the number of technologies and programming approaches for improving global sanitation grows, there is an increasing need to evaluate the cost-effectiveness of each so that policy can be driven by informed decisions that consider cost as well as impact. I use data from two different urine-collection programs that were implemented in rural South Africa to model the cost-effectiveness of each in terms of the cost per litre of urine collected and the cost per household, over a range of operational values. One program was based on conditional cash transfers with the aim of increasing toilet use, while the second program was centrally managed and designed to be logistically simple for the municipality. In comparing the results of the two models I find a paradox. Urine that is collected from households by the municipality is less expensive than incentivized urine collection on both a volumetric and household basis, but only at urine collection rates that cannot be achieved without incentives. Conversely, the incentivized collection is more cost effective when the collection rates are low, but at rates that would correspond to very low incentive prices, rendering the incentive scheme useless. My results illustrate the importance of cost-effectiveness analysis as a tool in sanitation programming but I also highlight the need to view the data with a more nuanced approach that considers the complexities of program implementation in poor, rural communities as the mathematical optimal may not correspond to a realistic, or socially desirable one.
Regards,
paresh
Paresh Chhajed-Picha
Researcher at Indian Institute of Technology - Bombay, India


This email address is being protected from spambots. You need JavaScript enabled to view it.

Twitter: @Sparsh85
Wikipedia: Sparsh85

Co-moderator of this discussion forum

You need to login to reply
Re: Guide to Starting a Community-Scale Urine Diversion Program
10 Mar 2020 17:05
#29247
by

paresh
Thank you Rich Earth Institute for adding this very pratical and useful resource to the SuSanA Library. It certainly is a challenge to initiate anything that requires support of a community especially with managing any form of human waste. But as you show, it is not impossible. I was wondering if somebody from the REI could write about the scale at which it began, what it has been able to achieve and the challenges faced in the process.

Assuming farmers are willing to use and therefore demand exists, this is also a potential start-up idea. A possible way to start in developing countries could be to sign up point sources like large institutions and malls as donors and reusing the urine so collected in fields in periphery of the city/town. In case of under-construction buildings, the plumbing systems could be easily designed. In case of already functional spaces, replacement/altering of existing systems may be needed. It may be relatively easier to get such institutions to comply than households and residential complexes through regulatory mechanisms.

Once, this is successful, it is likely be much easier to scale-up as others can see value.

Regards
paresh
Paresh Chhajed-Picha
Researcher at Indian Institute of Technology - Bombay, India


This email address is being protected from spambots. You need JavaScript enabled to view it.

Twitter: @Sparsh85
Wikipedia: Sparsh85

Co-moderator of this discussion forum

You need to login to reply
Re: Guide to Starting a Community-Scale Urine Diversion Program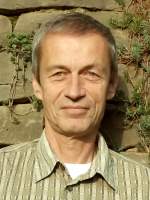 04 Feb 2020 10:25
#28943
by

Heiner
Dear all,

thanks for all the information you shared with us, the research you made and the awareness you raise!
Although I think the big change in (nutrient)circle economy will come from countries like India or China (because of the pressure they have) it makes me quite happy to read there is movement in the so called developed world as well. You mentioned the EAWAG guys in switzerland, but some others raise the question of wasting and polluting too.

Once I took the figures from German sewage plants (faeces and urine of course) and calculated we could produce 240 kg of wheat by using the human excreta (N and P) per person. This means and shows in theory (there are losses of course!) roundabout 85% of the food we need can be produced with the nutrients we excrete! What an unused resource....

Good to read you stress the same point with similar figures! We call our countries "developed" but the truth is we are less effective than any other organism on this planet. And the reason for the climate crisis becomes very visible here too.
But you work on it and show up solutions.

Wish you guys much success!
Heiner
Heiner, the old farmer.....
You need to login to reply
Guide to Starting a Community-Scale Urine Diversion Program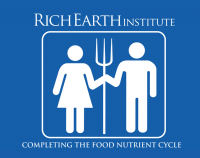 18 Dec 2019 21:00
#28700
by

RichEarthInstitute
The Rich Earth Institute is pleased to present a new resource for ecological sanitation: "
Guide to Starting a Community-Scale Urine Diversion Program
"
The Rich Earth Institute operates the first community-scale urine diversion program in the United States. Each year, we divert thousands of gallons of urine from entering the wastewater stream, recycling it into sanitized fertilizer for hay fields on participating farms in Windham County, Vermont.
This document describes our work in detail, primarily to support those seeking to create similar programs in their own regions. We cover the process of starting up a community-scale urine diversion program and key elements of its operation. These include technical details for processes and equipment, regulatory and economic considerations, and the human factors that come into play—including effective education and community outreach and building relationships with farmers.
Please read and share widely! We would love to know how you use this document—feel free to contact us with any questions or feedback for our next edition at
This email address is being protected from spambots. You need JavaScript enabled to view it.
.
*Reclaiming urine as a resource*
The following user(s) like this post:
povington
You need to login to reply
Time to create page: 1.607 seconds
DONATE HERE