Drying bed effluent volumes and treatment
732 views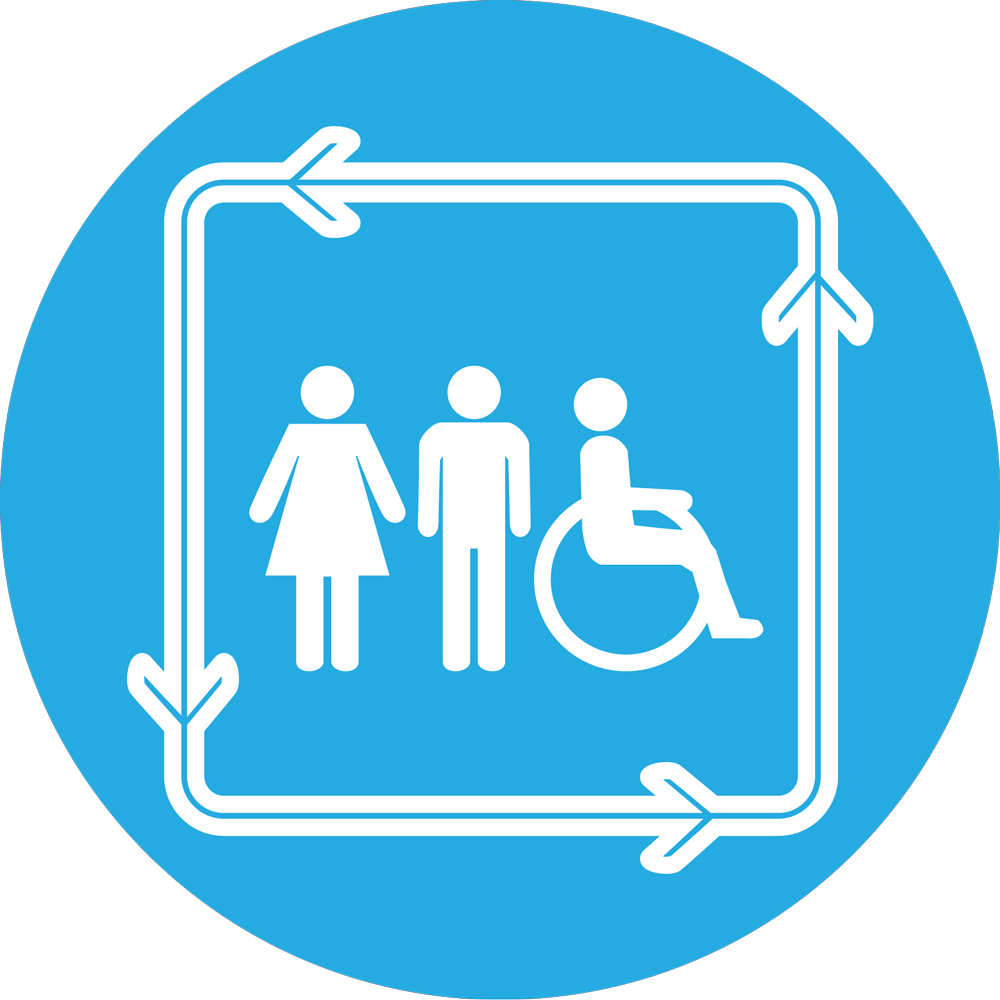 Sanitation and Wastewater Expert, having 15-year experience in the Sector. Currently working with CDDIndia as Project Manager. Got more than 15 years of experience in designing, implementing engineering solutions for management of wastewater, faecal sludge management, waterbody rejuvenation and drain remediation across India and South Asia.

Less

Posts: 11
Likes received: 8
Re: Drying bed effluent volumes and treatment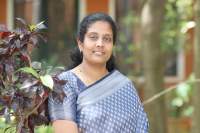 29 Oct 2023 08:32
#34813
by

Rohinipradeep
Dear Carys,

The percolate volume and characteristics depends on the influent FS Characteristics, SDB efficiency in dewatering and very importantly climatic conditions. However, from our experience the volume of percolate generated varies from 50-80% from unplanted drying bed. 
The percolate will have BOD of 150-200 mg/l with COD of 500-800 mg/l (More Soluble portion). 

The percolate treatment system can be a combination of below
1. Equalisation tank/Settler-  Anaerobic fixed bed- Wetlands - Pressure sand and carbon filter- Chlorination(Any other methods)

Any conventional biological system may not be suitable as PCOD content is high and mantaining the MLSS/MLVSS is going to be challenging. 

Regards
Rohini Pradeep

 
Best Regards
Rohini Pradeep


This email address is being protected from spambots. You need JavaScript enabled to view it.



CDD Society
Survey No. 205 | (Opp. Beedi Workers Colony) | Kommaghatta Road, Bandemath |Kengeri Sattelite Town | Bengaluru 560060
The following user(s) like this post:
AjitSeshadri
You need to login to reply
Re: Drying bed effluent volumes and treatment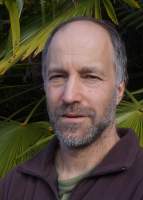 29 Oct 2023 01:43
#34811
by

goeco
Hi Carys,
I have found that solar pumps and controllers work reliably and well for raising effluent to then gravity flow back through a filter bed of some sort, when passive treatment is not possible (high water table or no available fall).
Not sure of the effluent volumes and required head to raise to, but shouldn't matter too much. The idea is to treat to a level suitable for surface discharge. Here in New Zealand that is 20g/m3 biological oxygen demand and 30g/m3  suspended solids.
I use a 50 watt solar panel (US $50) and small centrifugal pump to raise approx. 2 cubic metres of effluent per day (depending on head and sunlight hours). Solar panels are so cheap you just overspec. to achieve more recirculation than required. You'd raise the effluent over a sand mound that will act as your vermifilter. The worms will do the rest. A sheet of polythene under the mound would act as collector, feeding filtered water into a sump where the pump would be operating intermittently using a timer. You wouldn't want sand going through the pump, so would take care setting it up and avoiding disturbance.
The larger the panel the more times the wastewater recirculates through the sand bed and sump, and the greater the level of treatment. This is the big advantage of active treatment over passive.
The effluent truck would start the process by pumping the wet sludge on to the top of the mound. The sludge will be digested by the worms over the next couple of months and the liquid component will drain through the filter bed and into the sump.
You'd look at rate of infiltration for your media and set the timer module to run the pump intermittently. Some equipment I use:
There would be other considerations such as surface water drainage (to avoid rainwater getting in the system), some way of initially containing the wet sludge on top of the mound, keeping mosquitos out of the sump etc. Just some ideas as I'm not sure of what materials are available on the island. Forty-gallon plastic drums make good sumps.
Cheers
Dean
www.vermifilter.com
You need to login to reply
Re: Drying bed effluent volumes and treatment
13 Oct 2023 05:34
#34773
by

Carys
Thanks goeco, unfortunately the original location is no longer possible.  I'd be interested to hear your ideas for active effluent treatment.
You need to login to reply
Re: Drying bed effluent volumes and treatment
13 Oct 2023 05:32
#34772
by

Carys
Yes - you are right, thank you.  I think my volumes will be conservative - but I'm not sure how to estimate the initial and final water content of the sludge!  Hopefully we will be able to construct a pilot facility first and monitor the volumes and sludge characteristics.
You need to login to reply
Re: Drying bed effluent volumes and treatment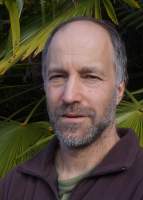 10 Oct 2023 09:37
#34766
by

goeco
Hi Carys,
sounds to me like the new location is not viable for passive treatment. The solution is to go back to the remote location.

I've been using solar pumps for active effluent treatment and happy to provide some ideas for low cost treatment for surface irrigation.
You need to login to reply
Re: Drying bed effluent volumes and treatment
04 Oct 2023 21:18
#34758
by

petamatuku
Dear Carys,
Your water balance should consider the moisture content of the sludge cake. The cake will not be a completely dry material. 
The following user(s) like this post:
samshancn
You need to login to reply
Drying bed effluent volumes and treatment
03 Oct 2023 05:58
#34754
by

Carys
Hello,
I am working on a faecal sludge management project in Kiritimati Island and looking for some help.....
Context
Kiritimati is a small and very remote island in the Pacific, it is a coral atoll and is low lying (typically up to about 4m above sea level).  We needed a system that is simple and passive - as spare parts, skilled labour and consumables (including power) can be difficult and expensive to get.  The local community has a strong preference for pour flush toilets and septic tanks and already have a vacuum truck (2,000 litres) on the island.  The 'soil' is free draining coral and sand, there is little topsoil, or silty material.  Groundwater is the main (only) water source.
Proposed FSM Design
We have proposed a faecal sludge management system which includes unplanted drying beds and co-composting of the faecal sludge to produce a valuable end-product.  We have designed small drying beds (2.6m x 5.2m each) which will each treat a 4,000 litres of faecal sludge (two vacuum truck loads (per day) per bed- and the vacuum truck operates 2-3 days per week).  We had initially not included any effluent treatment - due to the remote locations of the drying beds and the low volumes, instead effluent was disposed directly to ground via a soakage trench (similar to what you'd use for a septic tank outflow).
My issue
The location of one of the drying bed facilities has changed, and it is now closer to the settlement, and the lagoon, and has a higher groundwater level (max. within 200mm of ground).  So I'm looking at options for effluent treatment for effluent from the drying beds, which has bought up some questions, which I'm hoping someone here might be able to help with:
Any idea how much volume of effluent is produced from a drying bed?  We don't have much data to base our calculations on, but have currently assumed solids are 10% of wet volume (so 90% liquids), and for the liquid portion that 80% is separated via percolation and 20% is evaporation.  So the effluent would be about 72% of faecal sludge volume (2880 litres per drying cycle) - does this sound about right?
Any thoughts for effluent treatment options that are passive, suitable for high groundwater levels, simple, can be made (and repaired) with locally available materials.  Plastic lined ponds and mechanically aerated systems are not really an option here.  There is not much fall / slope on any site, so we may need to include a solar powered pump to make any system work!  My current thoughts are using something similar to the raised sand beds in the Fiji KoroSan Guidelines ( https://niwa.co.nz/sites/niwa.co.nz/files/KoroSan4%20LAS%20ver2-final%203.4.20.pdf )
The following user(s) like this post:
petamatuku
You need to login to reply
Time to create page: 0.228 seconds
DONATE HERE