Worldwide examples of industry (private sector) profiting from faecal sludge or sewage processing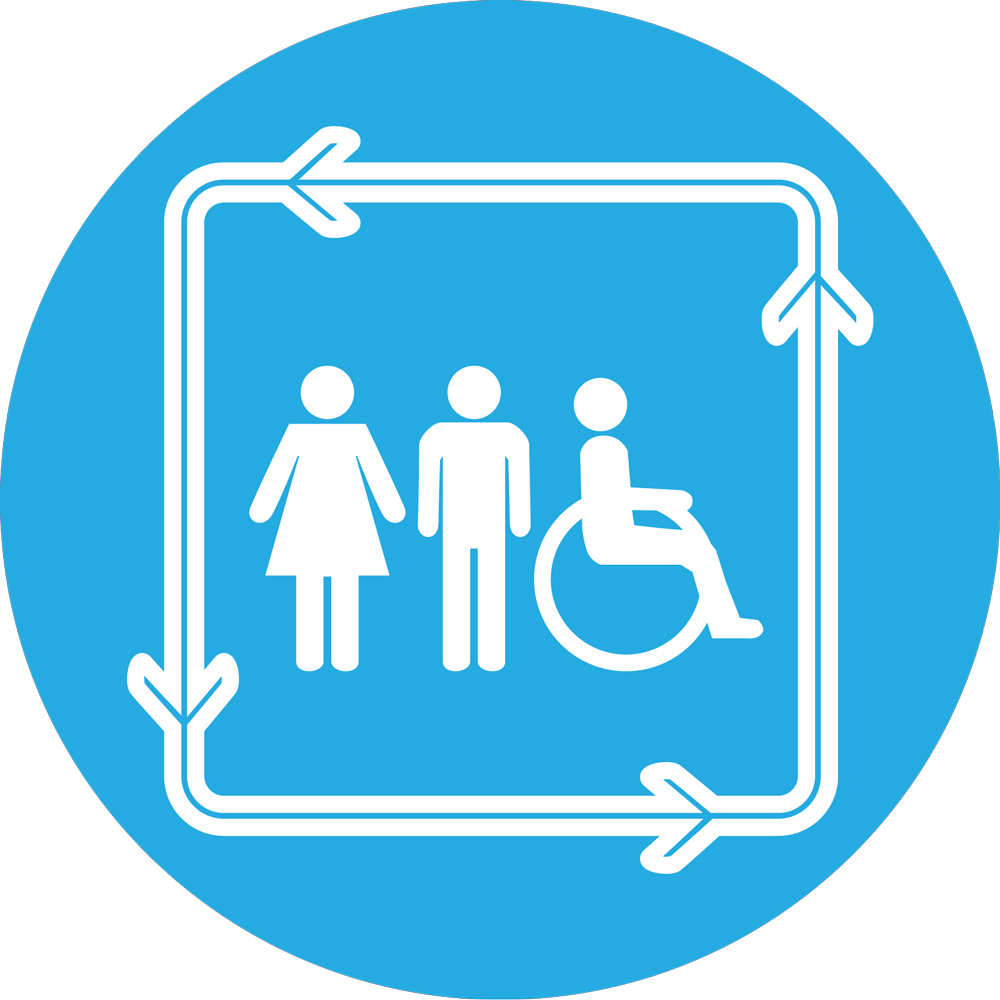 Worldwide examples of industry (private sector) profiting from faecal sludge or sewage processing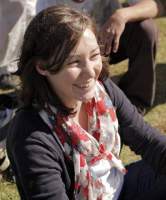 10 Jun 2015 08:00
#13622
by

nicolag
This is quite a broad question in which I'm trying to collate some of the information in this forum.

In considering business cases for use of FS and/or sewage in Blantyre, Malawi - I have spent a lot of time reading about different proposed models around the world....(in particular the fantastic work in FaME)

Who, in any of case (Worldwide - more modern systems included), is making a profit from processing of faecal sludge/sewage (without long term inclusion of donor money)...or how close are they to profiting e.g. Sanivation? Sanergy? Pivot? etc.

Obviously context will determine what works where - but is anything working anywhere...or how far away are we from sustainable businesses? Someone noted for me that FSM3, while there were lots of presentations on potential...there were not so many private sector representatives.

It seems we can make lots of good products from waste, but perhaps not of mega value. Are drying/transport the true things to figure out in many of the business propositions?

What would you invest in?

Nicola
You need to login to reply
Re: Worldwide examples of industry profiting form faecal sludge or sewage processing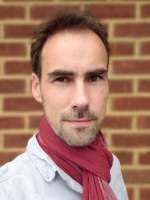 10 Jun 2015 09:25
#13629
by

rkaupp
Hi Nicola, in the UK Ofwat has looked at "sustainable sludge" as part of its future challenges, and has interesting docs on
www.ofwat.gov.uk/future/sustainable/sludge
. It's definitely in the minds of water companies here, but consistently deriving income from it remains a challenge.
The way I see it, it's a bit like solid waste management: we are not (yet?) at the point where the whole chain is profitable, and we are far from an ideal situation (zero waste, lots of reuse, reusing nutrients and energy...); but it doesn't mean that some elements of the chain can't be good business, like collection, transport, some reuse... it all depends how it is packaged and contracted, especially by local authorities and utility companies.
Would be great to have more examples indeed!
Rémi
---
Rémi Kaupp
Programme Officer - Programme Support Unit
WaterAid


This email address is being protected from spambots. You need JavaScript enabled to view it.


Skype: remi.kaupp
You need to login to reply
Re: Worldwide examples of industry profiting form faecal sludge or sewage processing
24 Jul 2015 10:59
#14305
by

muench
Good question, Nicola, and I agree with the points made by Rémi.
Making a profit from waste processing would be neat but seems next to impossible (making a profit from certain elements of the chain, like collection, is of course possible if the users pay enough collection fees).
You asked about
Sanergy
: no, as far as I know, it is not making a profit and the funding gap is still closed by donor funds, although I know Sanergy has the aim to get away from the donor funds.
More on Sanergy here in the SuSanA project database:
www.susana.org/en/resources/projects?search=sanergy
The question about financial viability was asked here specifically in a post by
Liz Tilley
from July 2014:
forum.susana.org/forum/categories/170-pu...n-nairobi-kenya#9343
She said:
I should have been more clear in saying that I am NOT trying to offset the costs with any sort of recovered value, but am rather looking into ways in which the costs are feasible, fair, and acceptable to all members of the system.

It wasn't correct of me to say "very few ways" because actually, in my particular context, there are "no ways". More correct would have been to say that I have not found any ways to make the system cost neutral, and very few ways to optimize the payments between the customers and providers, such that we can maximize use and minimize operating costs.
Her PhD thesis might contain some further information and examples, too:
forum.susana.org/forum/categories/164-fi...-by-elizabeth-tilley
One new avenue for making profit might be via the
black soldier fly larvae
, see most recent post by Nick from South Africa on this:
forum.susana.org/forum/categories/147-pr...ty-south-afric#14201
The company Agriprotein seems to be able to make a profit from organic waste processing (but not with fecal sludge), although again this is probably not looking at the entire chain (i.e. transport costs) but only the processing part?
See e.g. here a recent announcement from Agriprotein in the US:
www.prunderground.com/agriprotein-announ...argest-farm/0059834/
I think as you said dewatering/drying and getting the transport costs down are probably key, and of course a marketable end product (like valuable compost).
Also getting customers to pay the right amount could be a challenge (particularly if they realise that their excreta is sold somewhere else along the chain?).
I recall an example from
Burkina Faso
where households had to pay to have their
urine from UDDTs
collected; the urine was stored and then sold to farmers. Some households then refused to pay for the collection because they said "I want to sell my urine myself!". So not easy. See case study here although I think the project might have stopped by now (does anyone know?)):
www.susana.org/en/resources/case-studies/details/84
Fall, A., Coulibaly, C. (2011). Urban urine diversion dehydration toilets and reuse Ouagadougou, Burkina Faso - Draft. Case study of sustainable sanitation projects. Sustainable Sanitation Alliance (SuSanA)
Please let us know what else your search has turned up so far?
Regards,
Elisabeth
---
Community manager and chief moderator of this forum via SEI project ( www.susana.org/en/resources/projects/details/127 )

Dr. Elisabeth von Muench
Independent consultant in Brisbane, Australia


This email address is being protected from spambots. You need JavaScript enabled to view it.

Twitter: @EvMuench
Sanitation Wikipedia project leader: en.wikipedia.org/wiki/Wikipedia:WikiProject_Sanitation
E-mail me to get involved:

This email address is being protected from spambots. You need JavaScript enabled to view it.



You need to login to reply
Re: Worldwide examples of industry profiting form faecal sludge or sewage processing
26 Jul 2015 16:23
#14316
by

scottchen
One newspaper report is crtisizing the biggest waste water treatment plant of Beijing in throwing the sluge every where.
---
Chen Xiang Yang, an apple dealer,is growing apples and cherries with the human waste collected from 31 school UDDTs donated by SOHO China Foundation, based in Tianshui City, Gansu Province , China.

This email address is being protected from spambots. You need JavaScript enabled to view it.

, tel:0086 151 9380 3972
You need to login to reply
Re: Worldwide examples of industry profiting form faecal sludge or sewage processing
27 Jul 2015 10:26
#14317
by

muench
Dear Scott,
What do you mean by "throwing the sludge everywhere"? Are they putting it on farmland? What are the newspaper articles suggesting what else should be done with it?
In Germany it's mostly incinerated these days, and in some parts of Germany (Bavaria I think) also still used on farmland (but with very tight regulations with regards to heavy metals and other pollutants; only make sense for small wastewater treatment plants with no or little industrial wastewater going to the municipal treatment plant).
Regards,
Elisabeth
P.S. For anyone with a particular interest in sewage sludge, see also this previous thread which was started by Kai Mikkel:
forum.susana.org/forum/categories/165-ce...sewhere-toxic-sludge
---
Community manager and chief moderator of this forum via SEI project ( www.susana.org/en/resources/projects/details/127 )

Dr. Elisabeth von Muench
Independent consultant in Brisbane, Australia


This email address is being protected from spambots. You need JavaScript enabled to view it.

Twitter: @EvMuench
Sanitation Wikipedia project leader: en.wikipedia.org/wiki/Wikipedia:WikiProject_Sanitation
E-mail me to get involved:

This email address is being protected from spambots. You need JavaScript enabled to view it.



You need to login to reply
Re: Worldwide examples of industry profiting form faecal sludge or sewage processing
28 Jul 2015 00:07
#14322
by

scottchen
Dear Elisabeth:
One report says that the major waste water treatment plants have been dumping the sludge in the forest, farmland and dry river beds...even if they are some sludge treatment facilities still running.
The cost of the sludge treatment in not included in the water price..
best wishes
Scott
---
Chen Xiang Yang, an apple dealer,is growing apples and cherries with the human waste collected from 31 school UDDTs donated by SOHO China Foundation, based in Tianshui City, Gansu Province , China.

This email address is being protected from spambots. You need JavaScript enabled to view it.

, tel:0086 151 9380 3972
You need to login to reply
Time to create page: 1.817 seconds