New Fecal Sludge Management Toolbox now available for Investors, Planners and Consultants (Asian Institute of Technology, Thailand and partners)
17.6k views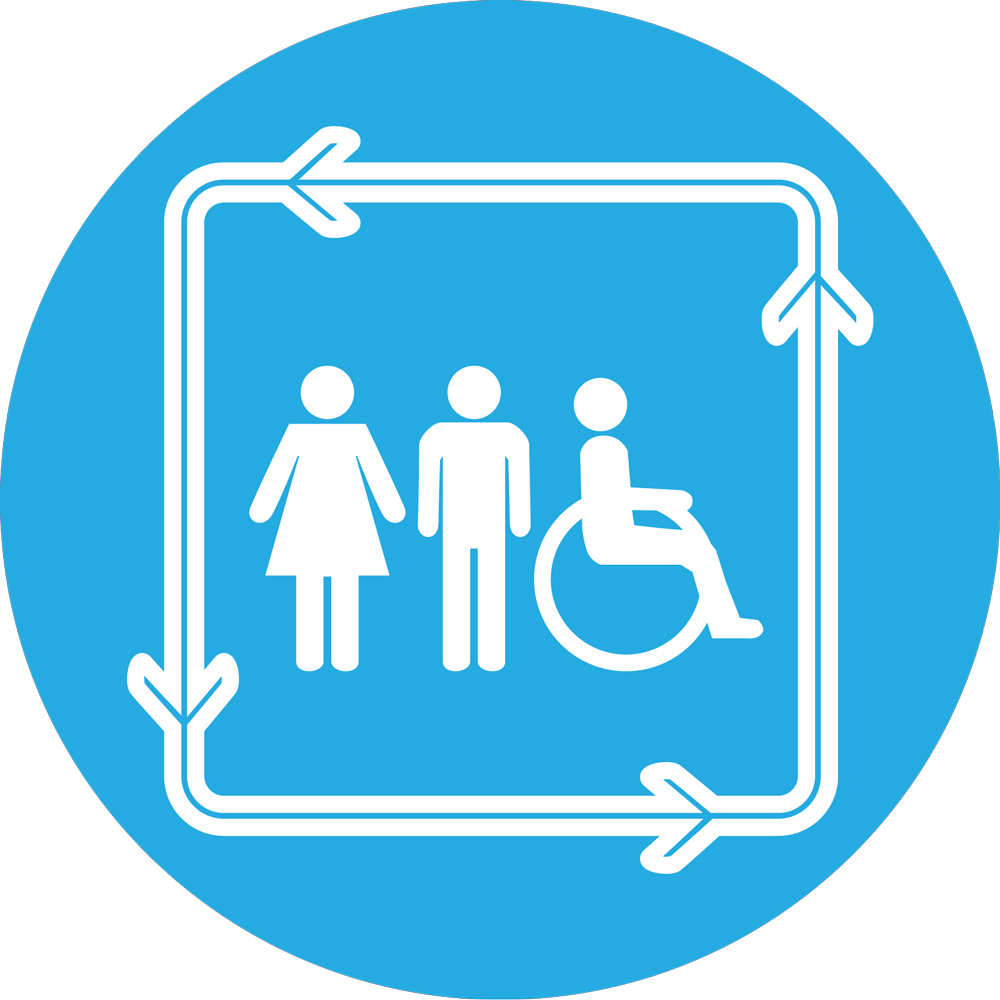 Re: New Fecal Sludge Management Toolbox now available for Investors, Planners and Consultants (Asian Institute of Technology, Thailand and partners)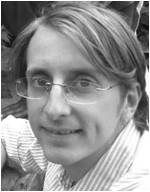 07 Feb 2017 10:36
#20370
by

KimAndersson
Dear FSM Toolbox team,
First of all congratulations to your great effort! I'm really impressed by the comprehensiveness of your online FSM Toolbox and the very attractive user-interface. It seems that the updated web portal is:
www.fsmtoolbox.com
I have seen that your experiences from applying the FSM Toolbox in project cities will be presented at
FSM4 in Chennai
(
www.fsm4.susana.org
). It would be really interesting to get a brief update on the project progress before that. Maybe you can also provide a small sales pitch to get people interested in joining this session and take part of the project presentation at FSM4.
As I understand you have had very successful collaborations with different initiatives and partners to populate your tool box: e.g.
the SaniTab tool
developed by CEPT University, and with CSTEP for
the SaniPlan
and
the SANITECH
tools, which all now can be accessed through your FSM Toolbox. Would be interesting to learn more about this collaboration and how you have managed to integrate these tools, considering potential differences in focus and methods and also the context that is being targeted.
In this perspective, it would be interesting to know if your Toolbox is easily applicable to new contexts (e.g. in countries and cities where it still hasn't been applied)? And do you also have more experience where it has been linked-up with other sanitation planning initiatives implemented in cities, e.g.
the City Sanitation Planning (CSP) initiative
in Dar es Salaam where BORDA has been involved or in cities where the Excreta Flow Diagrams (or SFDs) have been developed? Do you see potentials for further synergies between different city sanitation planning initiatives?
I look forward hearing more about your experiences! Unfortunately, I cannot make it to Chennai, but I hope that presentations will be made available after the FSM4 event.
Thanks and all the best!
/Kim
Kim Andersson
Stockholm Environment Institute
Postbox 24218,104 51 Stockholm, Sweden


This email address is being protected from spambots. You need JavaScript enabled to view it.
You need to login to reply
Re: New Fecal Sludge Management Toolbox now available for Investors, Planners and Consultants (Asian Institute of Technology, Thailand and partners)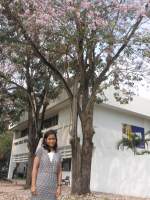 21 Feb 2017 04:00
#20536
by

susu
First of all, thank you Kim for your positive feedback and we are very delighted to address your queries with this post!
FSM Toolbox Workshop at FSM4
Given the rise of FSM, both as a concept and a challenge, there has been a scattered but significant push for support tools and other resources. Such materials, while very helpful, can be intimidating to the user, due to their number alone. Practitioners are currently overwhelmed by what is on offer - with too many existing tools and planning frameworks - without any clarity on what needs to be used when. It's now time that we all (developers and those working in this sector) have a constructive dialogue on how we can provide a single roadmap for effective planning of faecal sludge.
Our workshop in FSM 4 focuses on disseminating information about the toolbox, while also seeking advice and guidance from like-minded experts and practitioners for its smooth implementation and wider reach. The major outcomes that are envisaged from the workshop will be to get all tool developers together and start a meaningful discussion on the FSM planning process/workflow, gaps and complementarity with respect to tools, guides and resources.
The key questions that the workshop would like to understand and assess are:
1. Is the FSM program workflow all inclusive (cover all aspects of FSM planning)?
2. What are the potential gaps in them?
3. How can the FSM program workflow assimilate the other existing frameworks?
4. What existing tools, documents can be included in the framework?
We are pleased to invite you to stop by our booth on FSM 4 event to have a first-hand experience on our dynamic work and is delighted to be part of it!
www.fsmtoolbox.com/resources/shared/FSM4_Toolbox.pdf
Progress
Since its establishment, FSM Toolbox has extensively pushed its expertise to contemplate and refine its resource platform. With an aim to become the center for FSM resources, we have progressively demonstrated the capability of integration and development of viable tools and data sources. As the work progresses so does its dynamism, FSM Toolbox has been involved with over 30 organizations for testing, application and contextualization of the Toolbox – it has constantly sought to develop plans to collaborate with expert practitioners for wider dissemination.
On our recent endeavor, we were able to expedite our efforts by collaborating with BORDA – by bringing selected tools to targeted areas, i.e. Situational Assessment tool in Luang Prabang, Laos, Situational Assessment, Financial and Technical Assessment tools in Sleman city, Indonesia and Situational Assessment, Financial and Technical Assessment tools in Yangon, Myanmar. (For further details in Laos and Indonesia, please find the links below).
As potential for further synergies remains abundant, in coming future we are eyeing to diligently work with SNV Bangladesh, CDD and IIHS in various designated areas. Moreover, we have acknowledged several constructive criticism and comments that the current tools are generic in nature and are not easily applicable into new contexts. Hence, for that reason we have taken vital steps to contextualize the tools – into African and Indian context with an alliance with AfWA and CSE.
Integration
As we look to bring together like-minded experts and practitioners during the FSM4 workshop on the 23rd February in Chennai, our objective also focuses on filling in the gaps in the Toolbox. We would like to "point out" that the FSM Toolbox is an open platform – intended to bring together tools, frameworks, case studies and other relevant documents for FSM – into one organized framework under the FSM Program Workflow. Elaborately, this framework will act as a road map with filtered tools to match user-specific needs.
Here, our ambition is to employ comprehensive approach to bring best possible FSM tools and solutions.As we grow, we are very keen and positive for the forthcoming challenges. So far we have been successful in disseminating comprehensives expertise and valuable information through trainings, applications and tests. With being effective in 14 different countries in Asia and Africa, we, as visionaries are constantly working towards improving our tools and user-interface to bring practitioners with demand-driven resources.
For recent development, join us in
www.fsmtoolbox.com
for more information.
Sincerely,
FSM Toolbox Team
P.S. Links:
www.borda-sea.org/news/borda-sea-news/ar...lbox-and-hand-o.html
www.borda-sea.org/news/borda-sea-news/ar...ugh-fsm-toolbox.html
You need to login to reply
Re: New Fecal Sludge Management Toolbox now available for Investors, Planners and Consultants (Asian Institute of Technology, Thailand and partners)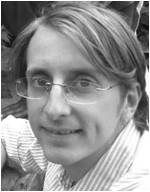 28 Apr 2017 11:14
#21381
by

KimAndersson
Dear Su Su and FSM-Toolbox team,
Thanks for the excellent overview and progress you reported on before the FSM 4! I think it is really valuable how you work for this to be an open platform, aiming to gather different tools, frameworks and experiences. I think a key factor to achieve broad progress with FSM is to work coordinated, learn from each other and don't have too much overlap or repetition in developing these support systems; your initiative takes some important steps in this direction.
Since I and many others interested in your work weren't able to participate in the FSM4 conference, it would be great if you could share some key messages from the session you were involved in?
The FSM-Toolbox presentation (
"...application of FSM Toolbox in project cities.."
) was part of the session on 'INDUSTRY 2.1: Tools & Planning' (DAY 2, TRACK 3: INDUSTRY). All visual, and also audio, material from FSM4 can be found on
http://www.fsm4.susana.org/downloads/conference-materials
.
Thanks again and best wishes,
Kim
Kim Andersson
Stockholm Environment Institute
Postbox 24218,104 51 Stockholm, Sweden


This email address is being protected from spambots. You need JavaScript enabled to view it.
You need to login to reply
Re: New Fecal Sludge Management Toolbox now available for Investors, Planners and Consultants (Asian Institute of Technology, Thailand and partners)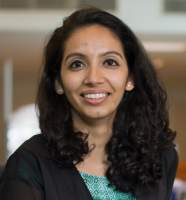 03 May 2017 08:17
#21415
by

Isha
Dear FSM Toolbox users

FSM toolbox ( www.fsmtoolbox.com ) is a one-stop database platform for all the FSM related resources and we would like to gladly announce the nouveau tool into the Toolbox, the CLARA Simplified Planning Tool (SPT). For your ease, we have included brief description of the tool below, and further, to attain detailed information please don't hesitate to visit www.fsmtoolbox.com/clara_planning_tool/ . For more information and support please contact here: contact@fsmtoolbox.com or, write directly to the developer in the given address below.
The CLARA Simplified Planning Tool (SPT)
The SPT allows the comparison of costs of different water and sanitation systems — at early phase of the project with limited amount of effort from the planners. It compares full costs (investment, operation and maintenance, and re-investment costs) of various alternatives of water supply and sanitations systems. The cost functions are calculated based on the Bills of Quantities and are currently available for five different African countries.
The Toolbox team welcomes and urges other FSM resource developers to use this platform.

Sincerely,
FSM Toolbox Team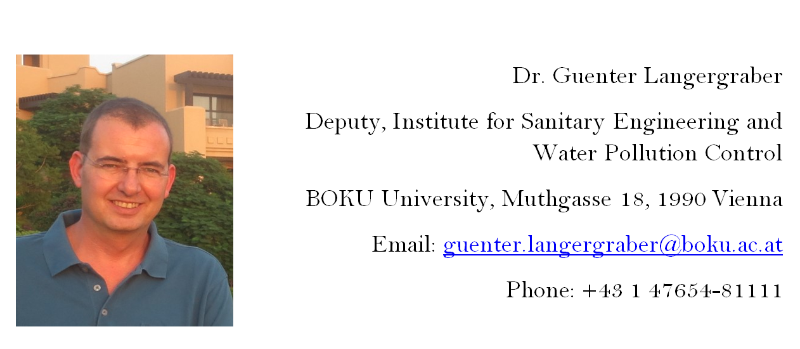 The following user(s) like this post:
KimAndersson
You need to login to reply
Re: New Fecal Sludge Management Toolbox now available for Investors, Planners and Consultants (Asian Institute of Technology, Thailand and partners)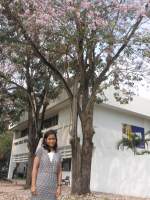 23 May 2017 04:43
#21636
by

susu
Dear Kim,
Thank you for your feedback!
We are delighted to answer your queries and share some of the key elements from our experience at FSM 4 - to you and other interested parties.
On February 21, 2017, AIT, CSTEP and CEPT University coordinated its effort to conduct workshop on Fecal Sludge Management (FSM) Toolbox, following the 4th International Conference on Fecal Sludge Management (FSM 4). The main aim of our workshop was to: a) Call forth FSM professionals, governmental and non-governmental representatives and tool developers to facilitate open discussion and brainstorm on potential solutions. b) Introduce Toolbox as a common platform for all FSM related resources. c) Determine the needs and assess the product and resources thoroughly. d) Establish FSM workflow as a complete one, if not, add more stages by working with the participants. e) Organize available resources effectively and invite developers to place new tools in program workflow. f) Decide on way forward for Toolbox by concocting a strategic plan with tool developers and FSM contributors.
Event Brief
The event was hosted by, Ms. Antoinette Kome from SNV Netherlands Development Organization. During the session, Dr. Thammarat Koottatep from AIT made the opening remark and drew attention towards the need of an open platform. He explained the objective of the session to synthesize fragmented and ham-handed information into "one platform" for ease of FSM practitioners. Moreover, he discussed the possible benefits of resources being translated across the national and international level in order to promote best practices; similarly, he gave a brief description of FSM Toolbox and its program workflow. During the session, our representative urged practitioners to help improve Toolbox's program workflow and encouraged tool developers to make their resources available for overall personnel involved in the sector.
Following Dr. Koottatep's remarks, Ms. Kome expressed her expectations as she emphasized FSM Toolbox to be in its infancy. She stressed that toolbox was created to assist practitioners and need to be contextualized to the specific context.
Various tools, not limited to the once presented in FSM Toolbox were discussed during the session. List of presenters (listed below) was asked to assess the tools and give necessary feedbacks on the session. The general response was encouraging as it urged developers to make the web-based platform more comprehensive, user-friendly and to introduce global and contextual perspective. Based on the review, attendees wanted to see more resources included in the FSM Toolbox.
On the basis of experience from workshop, following follow-up action are to be taken into consideration: 1) Incorporate suggestion from the attendees to expand program workflow. 2) Define workflow based on the specific context, for e.g. India, Bangladesh etc. 3) Invite tool developers to include their tools in the FSM Toolbox, expand the number of tools available in the Toolbox. 4) Map both international and context specific workflow with these tools. 5) Increase resources in the workflow; reach out to organizations, consultants, members involved in this sector to contribute in validating the resources, case studies, reports and know-how.
Join us in
www.fsmtoolbox.com
for more information.
Sincerely,
FSM Toolbox Team
P.S.
List of Attendees
• Dr. Christina Moe, Emory University presented Sanipath 

• Mr. Peter Hawkins, World Bank presented City Service Delivery Assessment Tool, Prognosis for Change, Service Delivery Action Framework, Urban
Sanitation Status Index 

• Ms. Upasana Yadav and Mr. Aasim Mansuri, CEPT University presented, SaniPlan 
and SANI Tab 

• Ms. Shramana Dey, CSTEP presented SANITECH 

• Mr. Suraj Kumar, IPE Global presented framework for spatial analyses as conducted in Rajasthan, India 

• Ms. Isha Basyal and Mr. Ashreya Shrestha, AIT, presented Situational Assessment 
Tool, Stakeholder Analysis Tool, Financial and Technical
Assessment Tool, Regulatory and Institutional Assessment Tool etc. from the FSM Toolbox 

We sincerely acknowledge CSTEP for providing us with the event report. Thus, information and list included were directly retrieved from the prepared report.
You need to login to reply
Re: FSM Toolbox
08 Aug 2019 08:32
#27951
by

johnharveyathena
Refined by Athena Infonomics, the FSM Toolbox helps assess the current sanitation situation, identify gaps and plan interventions. It also has additional features like tracking data, geospatial data visualization and an online library.
www.fsmtoolbox.com
You need to login to reply
Time to create page: 0.218 seconds