We can do it - Teaching school girls how to build toilets (Blair VIPs) in Epworth near Harare, Zimbabwe
7984 views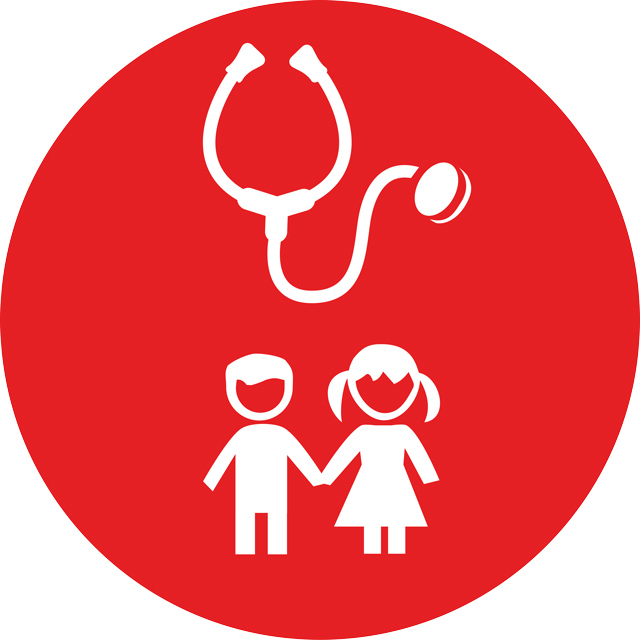 We can do it - Teaching school girls how to build toilets (Blair VIPs) in Epworth near Harare, Zimbabwe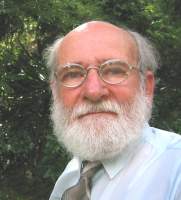 04 Apr 2014 07:29
#8100
by

morgan
Dear all,
Elisabeth has encouraged me to write to the forum, so here goes. In way of introduction, I am Peter Morgan. I have lived in Zimbabwe for 42 years, where I have worked, amongst other things, on rural water supply and sanitation. Some of my written works and those of my colleague Annie Kanyemba can be found in the SuSanA library already*. Today I am adding a link to a publication written by Annie about the work she has done on
teaching school girls how to build toilets
:
susana.org/lang-en/library?view=ccbktypeitem&type=2&id=1614
.
It goes to show what is possible in the school environment and what can be achieved with a little training.
Best wishes to you all
Peter
Peter Morgan,
Harare, Zimbabwe
Website:
www.aquamor.info
* see:
www.susana.org/library?search=morgan
The following user(s) like this post:
christian.rieck
,
aloefan
You need to login to reply
Re: We can do it - Teaching school girls how to build toilets (Blair VIPs) in Zimbabwe
06 Apr 2014 10:14
#8119
by

Elisabeth
Dear Peter!
It is my sincere pleasure to welcome you on this forum and I hope you will enjoy the exchanges with others so much that you will become a regular contributor here on the forum.

To all:
In case anyone doesn't know yet who this Peter from Zimbabwe is:
He is no less than the winner of the Stockholm Water Price from last year (the best choice they ever made!) - and the loveliest and most humble guy! He has worked for many years on ecological sanitation together with Stockholm Environment Institute, but also for many years and decades on simple water supply devices, handwashing, school toilets, Blair VIP latrine and so on.
If you have a moment, I encourage you to read about Peter's work and listen to some of his presentations and interviews here:
Forum entry from last year when he won the Stockholm Water Prize:
forum.susana.org/forum/categories/10-by-...13-world-water-prize
Video from a presentation he gave at the seminar at World Water Week on "WASH Cases in Sub-Saharan Africa" (Learning from WASH System Failures: Resilient Risk Reduction, A seminar at World Water Week 2013 organised by SEI and MS):
An interview with Sasha Kramer from SOIL:
This interview was also praised by Christoph Platzer here:
forum.susana.org/forum/categories/17-fer...-and-other-news#3520
Some of this photos:
www.flickr.com/photos/gtzecosan/sets/72157626454467840/
www.flickr.com/photos/gtzecosan/sets/72157626300000229/
And here you see a photo of Peter's equally amazing co-worker,
Annie Kanyemba
, teaching school children how to build their own simple toilets:
Greetings,
Elisabeth
You need to login to reply
Re: We can do it - Teaching school girls how to build toilets (Blair VIPs) in Zimbabwe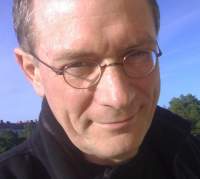 06 Apr 2014 13:26
#8121
by

arno
Good to see you on the Forum Peter. Regarding washroom facilities and toilets in schools for girls, I recall Ashok Koshla of Development Alternatives in Delhi saying once that if we could keep girls in school through their teen years we would significantly reduce population growth thus helping to solve the global climate change challenge at the same time. Funny how value chains such as toilets in schools are so undervalued.
Regards
--Arno
Arno Rosemarin PhD
Stockholm Environment Institute


This email address is being protected from spambots. You need JavaScript enabled to view it.


www.sei.org
www.ecosanres.org

The following user(s) like this post:
christian.rieck
You need to login to reply
Re: We can do it - Teaching school girls how to build toilets (Blair VIPs) in Zimbabwe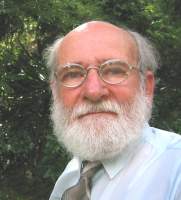 10 Apr 2014 11:33
#8181
by

morgan
Hi Arno,
Yes indeed, the more school girls get through their entire education system the better - for the whole African continent. And that's not just for Africa. So every means possible should be used to achieve this goal. And one way is to place "grown up school girls" in the control seats, where they can make important decisions which can be put into practice. And those that are willing to say what is in their mind, without fear ...from personal experience.
Best wishes
Peter
You need to login to reply
Re: We can do it - Teaching school girls how to build toilets (Blair VIPs) in Zimbabwe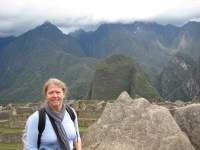 11 Apr 2014 03:31
#8194
by

madeleine
Dear Peter

Good to see you participate in this forum. I am currently in Kenya after visiting Burkina Faso and passing Ethiopia. It is so great to see traces from your genius robust and sustainable technology being shared from west to east and from north to south. In Northen Ghana at Tamale University Medical students are instructing communities to construct and use aborloos and other of your simple technologies. There are no funds for the infrastructure but through the students the communities understand the importance and manage to construct with their own financial means. The understanding of the health and livelihood consequences of living without sanitation is a key , knowledge about sustainable technical solutions are important for improved community health over time. Integrating this knowledge and practice in the communities into curricula university module is a way sharing knowledge with little cost but with knowledge and monitoring . In addition the knowledge is brought forward by the enthusiastic knowledge "hungry " youth. You met and and inspired Mustapha at our ASKNet meeting in Vilancolus 2008 , your books and knowledge are now brought forward by his students. They also introduce reuse to the communities. Great development and the power of knowledge is convincing.

Warm regards from Madeline in a Rainy Nairobi
The following user(s) like this post:
Elisabeth
You need to login to reply
Re: We can do it - Teaching school girls how to build toilets (Blair VIPs) in Zimbabwe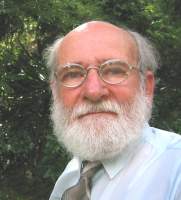 11 Apr 2014 06:10
#8198
by

morgan
Hi Madeleine,
Thanks for replying to this and glad you are still globe trotting as they say. Yes we are still tinkering away on a tiny scale here. Elisabeth has urged me to put some of the more recent material on this site and I am learning how to handle the system. Curious that much of the stuff I am now placing on this site has already been placed on our website for some time. I guess the method of introduction and the process of reacting may draw more attention to individual papers, reports, files or videos etc. Since leaving the SEI group, I have been paying more attention to water supplies in my retirement. But of course retirement is not possible in this discipline!!! I guess we are all trying from all angles. Great to be in touch. Keep well.
Very best wishes
Peter
The following user(s) like this post:
Elisabeth
You need to login to reply
Re: We can do it - Teaching school girls how to build toilets (Blair VIPs) in Zimbabwe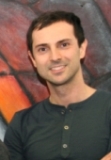 11 Apr 2014 12:36
#8206
by

christian.rieck
Hi Peter and all,
Great to read from you on this forum. In your work you have not only showed how girls learn how to construct toilets, but rather all students, boys and girls. I guess it is in particular a genuine set up in Zimbabwian school system, to have practical teaching. It would be great to include this practical teaching on how to construct stuff in a simple way to other countries. Can you tell us, how it came about in the school system of Zimbabwe?

Cheers
Christian
GIZ Uganda
Enhanced Water Security and Sanitation (ENWASS)
Sanitation for Millions


This email address is being protected from spambots. You need JavaScript enabled to view it.
You need to login to reply
Re: We can do it - Teaching school girls how to build toilets (Blair VIPs) in Zimbabwe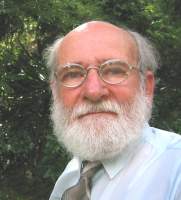 13 Apr 2014 06:02
#8215
by

morgan
Hi Christian,
Good to hear from you again. Yes the practical side of things regarding sanitation and the Blair VIP was introduced into the school curriculum many years ago. Most school kids know what a Blair is and how it works. The practical side of construction did not develop however, and most of these toilets are built by artisans. What we tried to show was that school children can build in brick and make very effective toilets. Although the substructures can also be built by the children, they are too shallow for practical reasons. In our work, an artisan digs the pit and builds the substructure. The pupils can get involved in building the spiral superstructure and fitting a roof, if the school is happy with that. Otherwise the artisan does the whole job. This has been well described in our book on teaching ecosan at schools. We went further is showing that not only boys but girls can also do the construction work. It is very practical.
We are a research organisation and not normally involved in further extension work.

But having said this, the concepts we have worked out on construction, could be taken much further by organsations that have budgets to do this. We have no money to do this.

What is interesting is that we have gone further, and shown that these Blair VIP units, when made as single units can be designed so they can be emptied and the extracted material processed in a safe way and then recycled (eg in orchards or tree plantations such as woodlots). This can be done at household level, but perhaps more importantly at the school level. Currently the GOZ recommends multi-compartment Blair VIPs for schools, a design we worked out years ago. But with new methods of construction, single units may actually be cheaper to construct and have greater flexibility and benefits.

Annie has also performed work with the school girls in relation to menstruation and the use of toilets for girls.

It seems to me that this whole package could make a huge impact on school sanitation on this continent. But to do this, requires a budget and an organisation equipped to do so. We can train and teach, but need some sort of support even to do this.

What we have shown is that this system can work and is both possible and practical.

I guess that has been Aquamor's role

Very best wishes

Peter
You need to login to reply
Re: The work which Annie Kanyemba and I did with the school children in Epworth, close to Harare, Zimbabwe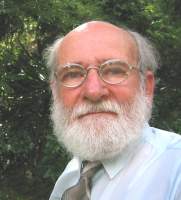 03 Jun 2014 10:33
#8839
by

morgan
Hello Susana colleagues,

I am sending a short slideshow which briefly shows the work which Annie Kanyemba and I did with the school children in Epworth, close to Harare, Zimbabwe. Many aspects were covered, including toilet construction, recycling diluted urine to promote the growth of green vegetables, maize and trees, making hand washing devices, improving family wells etc.



Annie also worked with the school girls on the important subject of Menstrual Hygiene Management, and wrote the lovely booklet "Growing up at School." The work was undertaken as a research project supported by SEI, Sweden. All the training and activities carried out by the pupils were performed as extra-curricular activities. The school curriculum in Zimbabwe does include details of various aspects of water supply, hygiene and sanitation. Learning practical skills at school is important, and that includes building and agriculture. I hope you will enjoy the short video.

SEI supported us from 2008 to 2010 with the work at schools. Then we carried on without external support. I still use the area as a research site. We are still at work. Currently working on several aspects of development in the school and WASH sector.

Best wishes

Peter Morgan
You need to login to reply
Re: The work which Annie Kanyemba and I did with the school children in Epworth, close to Harare, Zimbabwe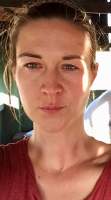 04 Jun 2014 08:08
#8862
by

elizabethtilley
It's such a joy and inspiration to see what you and your team are up to: thanks so much for passing this along.

I'm always so impressed at how many people- students, teachers, masons, etc.- you involve in the work, and what a huge, multiplying impact that must have in the long run.

Especially nice to see was Miss Zimbabwe! While it's easy to criticize beauty pageants as superficial, clearly she is using her fame for good use. Having her as a champion for menstrual hygiene management is such a success for bringing attention to a taboo subject and must have had a huge impact on the young women there. Bravo to her, Annie and you for addressing MHM in such a forthright and public way. It's a model that should surely be copied.

All the best,
Elizabeth
Elizabeth Tilley
Senior Lecturer
University of Malawi- The Polytechnic
The following user(s) like this post:
Elisabeth
You need to login to reply
Time to create page: 0.263 seconds
DONATE HERE