Crowd Funding Proposal to Raise Funds to clean and keep clean South frican School Toilets
13.8k views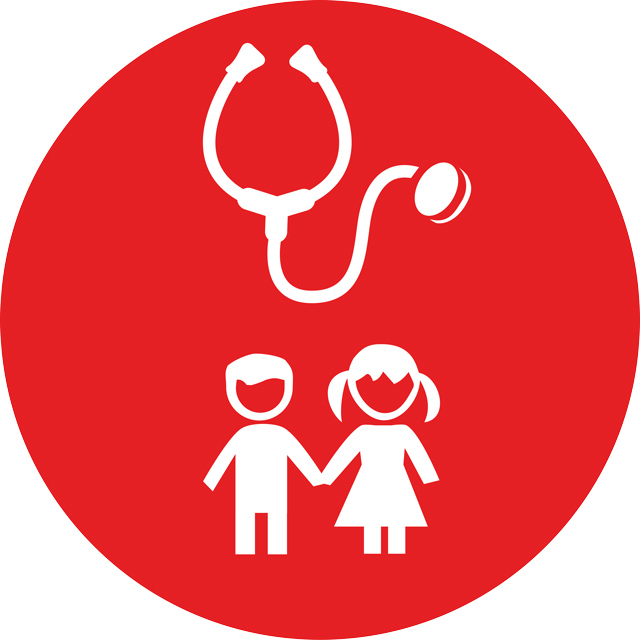 Re: Crowd Funding Proposal to Raise Funds to clean and keep clean South frican School Toilets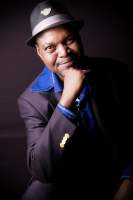 26 Jul 2013 08:51
#5141
by

trevor
Dear SuSanA Forum Activists

We have ambarked on a serious effort to clean and keep clean South African School Toilets. The problem is huge here in South Africa, especially in school that use flush and pit latrine toilets to such an extent that kids are preferring to use bushes, where there are still some bushes or they just leave school and go and help themselves in pubs which are readily available in the communities. Our campaigh is called The School Toilet Revolution - Creating Better Toilets for Pupils. We are requesting all of you to contribute no matter how small the amount is towards our efforts to supply schools with toilet cleaning equipment, chemicals and toilet paper. We have code-named our toilet paper The Great Debate. We are doing this as a Cowd Funding Case Study. Attached please find a catalogue of what we supply schools with the price of each item. Please assist us help our children when at school. Our South Africn Government is grappling with many other political issues and have forgotten the crisis of Dangerous Toilets in our School. This is an Honest Plea from Trevor Mulaudzi to the world. Please forward this request to all your friends. I am pleased World Toilet Day has been endorsed by the United Nations. We have this endorsement will make fund raising for Sanitation as a Business for Profit with Non-Profit Soul. We thank you in advance and our banking details are on our presentation attached.
This message has an attachment file.
Please log in or register to see it.
You need to login to reply
Re: South African Schools
06 Mar 2012 21:25
#1150
by

Elisabeth
Dear Nazir,
Yes, I agree. And those South African rural school toilets are probably still in a better condition than rural school toilets in other African countries. (when you say "girls squatting" you mean open defecation? Because squatting on its own does not need to be a bad thing). By the way, you may be interested in the discussions within SuSanA working group 7 on schools (they have discussed WASH in schools using the WG 7 mailing list, but Christian will soon transfer the info to this forum as well).

Dear Trevor,
I really love your enthousiasm and passion you have for this topic. However, the school journal thing doesn't convince me (yet). So I guess it is an innovative fund raising scheme? But what should I do with 1000 copies of that book at EUR 70 each? Why should I be interested in that book if you never show more than the cover page? How about showing also the table of content and some sample pages. Who is the actual target audience of the book?

Also, I am still waiting for an answer regarding my questions on costs of school toilets (hardware). Please scrol up to see my questions from 14 January. My feeling at the moment is that the school toilets which you are promoting are too expensive and hence need more fund raising efforts and external support than necessary. Is my gut feeling wrong? Then please explain to me the details.

All the best,
Elisabeth
You need to login to reply
Re: South African Schools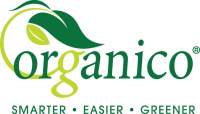 03 Mar 2012 10:56
#1146
by

nazir
My recent visits to few schools in rural South Africa has allowed me to understand the current situation. Many schools due to low budgets cannot afford caretakers for the upkeep of schools especially the toilets. I have experienced seeing young school girls squatting and this to me is a violation of a basic human right.

May I ask, why is it that these practises are allowed. I know for a fact that these issues are somewhat hidden and not discussed. Looking at the many worldwide groups and organisations including the UN, why are we unable to pressure governments to do something about these issues. I believe that should sanitation education be implemented in schools, these practises will then follow to homes and communities.

Many organisations are doing excellent work, we however need governments to address these issues.
You need to login to reply
Re: The African Toilet and Sanitation Dialogue Journal, Volume 1 ready for sale and ordering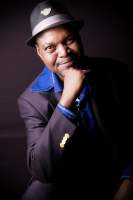 21 Feb 2012 17:51
#1093
by

trevor
Dear SuSanA forum members

The first African Toilet Manuals Book is ready for sale. The book is called:

"The African Toilet and Sanitation Dialogue Journal, Volume 1".

The book is an African School Toilet Renovations and Revamping Fund Raising Tool as explained in the book. For 1000 books bought, South African Water and Sanitation Academy will repair one school facilities from toilets, classrooms, yard and fence. Please you can also order fewere copies of the book, at least 100 books will be a good start.

See attached Book Order Form

The money raised will help schools like to one in the picture (dilapitated toilets) to look like the other Beautiful Picture with Beautiful Hand Basins. We repaired this school November 2011.

Trevor Mulaudzi
Principal SAWASA
You need to login to reply
Re: Lets Make Beautiful our African School Toilet, in fact all School Toilets.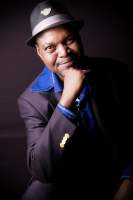 17 Jan 2012 14:49
#900
by

trevor
Dear Elisabeth

I am currently in Singapore with Jack Sim and WTO. I am accompanied by 3 friends of mine who wants to help schools as well as helping me form South African Toilet College and Academy which will teach plumbing and cleaning as well general maintenance of school toilets in Africa.

I will continue with the discussions as from Wednesday, next week.

Trevor
You need to login to reply
Re: Lets Make Beautiful our African School Toilet, in fact all School Toilets.
14 Jan 2012 22:06
#892
by

Elisabeth
Dear Trevor,
I am actually still waiting for others to comment and react on your interesting postins, but maybe they are just enjoying reading them and not yet ready to write? So I will continue (even though I don't want to dominate this conversation).
I want to react on what you wrote in a different discussion thread (on menstrual hygiene management) and have copied it here for easier reference:
To tell you the truth, maximum cost of keeping a clean beautiful school with clean toilets, classrooms and yard in South Africa is R520.80 or US$65.10 or 50.08 Euros per school child per year. If for example the school has 1000 pupils, the annual budget to maintain this school clean is R520800.00 or US$65 100 or 50 080 Euros. The amount pays and covers for the following clean school maintenance costs: (A)One Toilet Paper Roll for each child per week (child is allowed to keep it at home if not yet finshed on Friday to give to their parents as an encouragement for parents to start buying toilet paper for home and parents are encouraged to buy toilet paper from school as our School Toilet Challenge Model demands that schools must sell toilet paper as a method to raise funds for the school maintenance budget supplement), (B)Supply of all sanitary pads to all girls who are menstruating (C) Pay for the purchase of all cleaning detergents/chemicals and cleaning equipment such as toilet brushes, brooms, cloths, as well as protective clothing for the school cleaners, (D) Pays for the salaries of at least 3 mothers/local women (men can't clean school toilets, only women can) whom the school employs as school toilet, classrooms and yard cleaners at R2000.00 or US$250.00 or 192.31 Eoros per month per cleaner. (E)Pays for general plumbing maintenance cost such as repairing leaking pipes (these cleaning women/mothers are taught general plumbing by The Clean Shop / Trevor Mulaudzi).
My questions here:
a) Costs
50 EUR per child per year does not sound that cheap to me. How does that compare to e.g. the rest of the school budget, like teacher's salaries (converted to per child per year), or school uniforms and books, upkeep of classrooms etc. So in the overall budget of a school how does this figure compare? How is your calculated cost spread over your items A) to E)? My guess is that E) is the largest item, i.e. the plumbing maintence. Am I right?
Have you looked at options of reducing this cost? And this cost does not even include the capital cost for the school toilet in the first place, nor the cost of water supply nor wastewater treatment or septic tank emtpying etc. It is only the cleaning cost but the overal cost of the toilet (for the Ministry of Education) would be more. Here, toilets that are dry would probably have the advantage in lower costs? E.g. VIP latrines, Arborloos, perhaps UDDTs.
b) You stress the importance of
toilet paper
. But how much do pupils really defecate at school? How long is one school day (is it just like 9:00 to 15:00 or longer/shorter)? My observation is that many people (my children included) tend to defecate at home (morning or evening or both) and not usually at school. Boys need no toilet paper for urination. So is toilet paper really that crucial here? Just wondering. I am not doubting that toilet paper is crucial for hygiene after defecation, but do pupils really defecate all that much while at school on an average day.
c) You say:
men can't clean school toilets only women can.
What do you mean? Do you mean for cultural reasons? Do you mean women are doing it better? When I see the photos of your employees, you also have many men doing the heavy-duty cleaning jobs, don't you?
d) You haven't said much about the importance of
urinals
. If my theory is true that defecation at school is not a daily occurrence for each pupil, then more emphasis should be placed on urinals. These urinals should be waterless and vandal-proof.
Urinals should also be provided for girls
. This results in lower costs compared to toilets (i.e. some of the toilets could be replaced by urinals). Here I need to mention the work of Peter Dahm and his company Addicom. He is based in Johannesburg, i.e. not too far from you (?), and he has patented a very nice EcoSmellstop device (I have been using it at home for our waterless urinal for a few years). See his website here:
www.addicom.co.za/
. I have already e-mailed him and told him about your work, so I hope you two get to meet and talk. He once told me "maintenance is a swear word in Africa"... This is not meant to sound derogatory, it just highlights a problem with wide-spread lack preventative maintenance (rather than break-down maintenance).
++++++++++++++++++
And now one more broad question about the post of yours which appears just above here.
You have described very well the
lack of political will
and the problems. Do you have solutions at hand, what
steps
would you suggest? It goes much beyond sanitation, sounds more like a poverty issue in fact. Are we - as sanitation people - maybe biting off more than we can chew? Meaning that solving the sanitation crisis goes far beyond the sanitation sector and it all comes down to good governance in the end.
As you said, the private schools have no problems with their school toilets, only the public ones in poor areas do? Have you studied exactly how the private schools solve this issue, e.g. how much do they budget per child per year on maintenance of school toilets? How have they organised the maintenance and prevented vandalism? If they can manage but the schools in poor areas cannot, then maybe it does come back to simply a financial equation? Like put more money into the school maintenance per school and the problem is solved. Now the very smart way would be to come up with maintenance systems which can be done at a very low budget so that
any
school can afford it.
Regards,
Elisabeth
You need to login to reply
Re: Lets Make Beautiful our African School Toilet, in fact all School Toilets.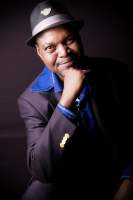 07 Jan 2012 09:44
#844
by

trevor
1. What should be done to get institutions in charge of school toilets to take their responsibilities more seriuosly? (a)Department of Education and Local Municipality: The biggest challenges for these 2 government institution is to first acknowledge that there are very big challenges and problems in maintaining clean public schools toilets. I have coined this issue under a topic I love to discuss most as "The School Toilet Challenge". Their biggest weakness is that they live in permanent state of denial that this problem does exist and that there are solutions and people who can solve this problems. The other big problem is that all authorities and civil servants working here do not send their own children to these public schools. Their kids go private schools or formerly what was called Model C white schools. So the kids in township and rural schools are poor people's kids. Even teachers in these poor schools do not teach their own blood children. When this happens, people responsible for our education decay into a state of decay and complete apathy - complete lack of interest or care. Poor people have no power and suffer in quietness and state of hopelessness. Department of Education should consciously have school toilet and environment budgets. In South Africa our government build public schools, but do not provide for maintenance budgets. The Local Municipality does not care at all as they believe the schools belong to Dept of Education. But they forget the kids in these public schools belong to the communities in which the same municipality should serve. Poor parents and ordinary citizens who vote for these "Bureaucraps" as Jack Sim (WTO) like to label them know no better of their rights as they are continually struggling to feed their children as most of them are unemployed and uneducated. So this violent circle continues unabated and poor school kids suffer the most. Of course money is not the problem, South Africa has more than enough money to sort out this mess, but unfortunatetly there is no political will and committment and at the same time our education quality is being flushed down the school toilet drain. It is much cheaper to maintain clean schools than continually spending money on daily repairs of broken vandalised school toilets. Cleanliness and hygiene education is the only way forward for African People to get out of poverty. Cleanliness is next to Godlyness. We will never succeed if we tolerate filthy and disgusting things in our schools and communities.

2. Am I mainly dealing with flush toilets only? Answer: Professor Jan-Olof Drangert of Linkoping University, Sweden, one of the Toilet and Sanitation teachers I regard as the best once told me in one of the World Toilet Summits in Phyiladelphia, USA, 2010 that, I quote: "One of the biggest blunders of current civilization was to mix water with shit, or shit with water and thereafter try to separate the two to get the water back for human consumption, was the greatest disaster human kind has ever bestowed on themselves.It was the most stupid thing people have ever achieved", he told me. Then I knew I was on the right track in my efforts to keep our flushing public schools in good condition. A water flushing public toilet in poor communities of Africa is very difficult to maintain if there is no system of maintenance or education in place. "Building pipes or constructing public schools toilet facilities without also building a system of maintenance, cleaning or education is a waste of money and very stupid", I always tell my students. I chose to concentrate on flushing school toilets because they are mostly found in South African Townships around cities and towns and these schools have large student populations. If as South Africans are serious about protecting and safe-guarding our drinking and washing water, the best place to start is in our township schools where most toilet problems occur. Although I always say, irrespective what kind of toilet it is, flush, pit, VIP,or Dry, the only way to achieve Global Sustainable Sanitation and MDG's is through achieving and sustaining a clean toilet first. Without a clean toilet first at the first shit entry point, forget it, we will never win and we will all drown in our own shit during our life times. My hidden open agenda is to protect our precious water resources through teaching all kids in schools to be more responsible when using toilets, study harder always, be productive and rich when still young, then Africa will be saved from wars and human suffering especially for girls, women and mothers who are most vulnerable - exposed to being attacked or harmed, either physically or emotionally - when out there in the bush trying to defacate or relieve themselves.

3. Have I already worked with changing designs to be more vandalism proof in public school toilets? Answer: Yes, of course. First let me tell all of us what I found intersting with kids and people in general irrespective of their education levels. It is very difficult to mess up a place a place which is continually maintained clean, especially well maintained school and public toilets. South Korea and Japan are good examples. The public toilets in these 2 countries are the best in the world because the Government and Municipalities employ and pay well public toilets attendants who are always on site when the public toilet facility is open to the public. Why? Because in these 2 countries there is strong polical will to keep all public toilets clean everywhere including schools, hospitals, trains, police stations and jails as well. The trick is to put good quality tiles on the floors and walls, design good feeling environment and always keep clean. That is what I also do in South African public schools. I teach people to be responsible when they are alone behind a closed toilet door. Vandalism in public toilets is committed by normal people when they find the public toilet not in an acceptable clean condtion. It is so also with South African school kids. They love clean and safe schools and always perform better educationally if their schools are clean and friendly.

THANK YOU SUSANA FORUM FOR YOUR ATTENTION. THANKS ELISABETH FOR ASKING THESE QUESTIONS. LETS TALK FURTHER AND I INVITE FURTHER QUESTION AND ADVICE ON RAISING POLITICAL WILL AND MONEY TO FIX THIS PROBLEM. TREVOR MULAUDZI
The following user(s) like this post:
Elisabeth
You need to login to reply
Re: Lets Make Beautiful our African School Toilet, in fact all School Toilets.
06 Jan 2012 19:49
#841
by

Elisabeth
We have all seen plenty of photos of filthy or broken down toilets before. What I appreciate about Trevor's photos is that he shows people (belonging to his company) cleaning them and putting the toilets back to good use!
See for example this photo (click on the link below to see another 4 photos belonging to the same set which I have also uploaded the the flickr photo collection):
Cleaning a disgusting toilet
by
Sustainable sanitation
, on Flickr
Here is what Trevor wrote about these photos:
++++++++++++
Attached are pictures of our trained cleaning technicians teaching mothers and parents how to clean their schools' toilets and clinics, police stations and all public places and teach the toilet cleaning business skills for generating own income by serving the communities they live in. Use of toilet paper is part of our education to the communities. Our nursing friends/sisters are there with us helping young girls during menstruation. We cover all hygienic spheres of everybody including talking to fathers about their alcohol drinking problems. We tell them to spare some money for toilet paper at home and sanitary towels for their teenage daughters. There is just too much to tell you. We even build Beautiful African school toilets.
+++++++++++++
My questions (amongst many) to Trevor are:
(1)
What should be done to get the institutions in charge of school toilets (i.e. Department of Education? Local Municipality?) to take their responsibilities more seriously? E.g. are the parents, teachers, voters, citizens doing enough to
demand
sanitation services at schools from their elected representatives? Financial constraints cannot be a main reason for lack of action by the school authorities, as school toilets need not be expensive, at least not compared to other infrastructure.
(2)
Are you mainly dealing with flush toilets only? Most of the pictures I have seen so far from you are with flush toilets. (although that collapsed toilet block was a pit latrine?) Have you thought about using lower cost toilet types, e.g. Arborloos for rural areas (see the wonderful publications by Peter Morgan and Annie Kanyemba, e.g. here
www.susana.org/library?search=arborloo
, or UDDTs). (or do you tend to mainly work with existing toilets, rather than having the option of building different designs)
(3)
And have you already worked with changing the designs to be more vandalism proof (since on some of the photos one can clearly see vandalism in action, a common problem for school toilets or public toilets all over the world)?
Thanks for taking time out of your extremely busy schedule to answer our questions here on the forum. I really appreciate that.
Regards,
Elisabeth
You need to login to reply
Re: Lets Make Beautiful our African School Toilet, in fact all School Toilets.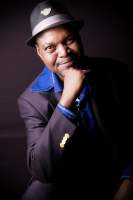 06 Jan 2012 11:44
#836
by

trevor
Dear SuSanA Friends
The African Toilet and Sanitation Dialogue Journal, also called The African Toilet Manual is ready for ordering. I hereby request that SuSanA Prtners buy this book at a reccommended order quantity of 1000 Toilet Manuals per order, then we will from South Africa go and implement School Led Total Sanitation in the school of your choice, irrespective of in which country it is, Africa, India or wherever. We have gained so much experience in working with schools that we are confident we can share the information without holding back anything. we want kids to be Toilet and Sanitation Pioneers for the future as from now. Attached please find the order form.

You need to login to reply
Re: Lets help this school get better and safer toilets soonest.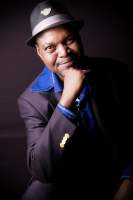 05 Jan 2012 06:00
#820
by

trevor
Dear Friends

The Primary School with collapsed toilets is in trouble. The little kids from new school starters in Grade 0 will be very hard pressed on day one at school and they will definately hate going back to this school. Because the authorities in Department of Education and the ocal Municipality are refusing to help this school, I appeal to SuSanA friends to campaign on behalf of this school so we can build these little kids safer school toilets as early as tomorrow. The kids come back to school on 18 January 2012 and the principal is in a state of panic and fear for the safety of these little kids, so she is planning to bring the kids to school for assembly only and send them back home without attending lessons. Any good Samaritarian out there assist this poor school kids please.

Trevor
You need to login to reply
Re: Lets Make Beautiful our African School Toilet, in fact all School Toilets.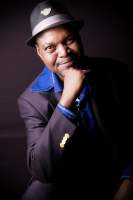 05 Jan 2012 05:48
#819
by

trevor
Dear Elisabeth

Thank you very much for assisting me on the registration and chatting on SuSanA. I was great help and I will quickly learn. You posted these articles very well.

Thank you
Trevor
You need to login to reply
Lets Make Beautiful our African School Toilet, in fact all School Toilets.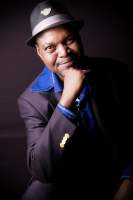 04 Jan 2012 17:26
#815
by

trevor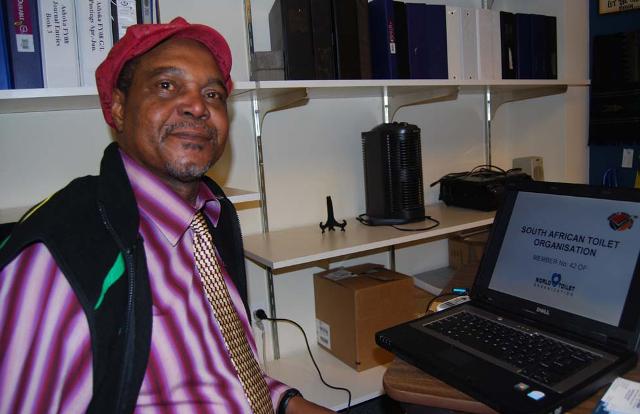 This is Trevor from South Africa. Please let us put our children back in the classroom and with safe and hygienic school toilets, then we can bargain with our children to Toilet and Sanitation Engineers/Technicians such as plumbers and Clean Public Toilet Activists, Advocates and Professional Public Toilet Cleaners.
Three attachments to explain my work:
This attachment is hidden for guests.
Please log in or register to see it.
This attachment is hidden for guests.
Please log in or register to see it.
This attachment is hidden for guests.
Please log in or register to see it.
++++++++++++
Note from moderator:
Here is Trevor's introduction of himself - fascinating CV:
I am currently self-employed as the managing member of Mulaudzi Toilet Cleaners. I have fifteen years experience in water and sanitation with emphasis on improving schools' toilet hygiene. The passion was inspired by chance in 1996, of seeing a group of pupils who had been loitering outside their school premises. They alleged that they were looking for cleaner toilet facilities to use. Upon investigation, I found that their school's toilets were indeed very dirty and in a state that was not conducive to use. I then decided to investigate whether theirs was a unique situation by going to a couple of schools in the area. I soon recognized that the school hygiene facilities and sanitation in the area required urgent attention. A pattern also emerged, that is, in all the schools that had unhygienic toilets, the teachers and parents have not been to the pupils' toilets. It was during this year that I formed the Mc Trev Consultancy. The company offered two types of services. The first one was school hygiene, toilet and sanitation improvement service. The second one was deep cleaning for high density work areas, accommodations and ablution blocks. The deep cleaning business targeted the mining industries and universities. The deep cleaning business had contracts for cleaning change houses, hostels, kitchens and eating places for mineworkers and one university students' residential accommodation.
As a managing member of the company, I was responsible for ensuring that the company secured contracts for deep cleaning, employs and motivate the staff of 350 to deliver against its contractual obligation in line with workplace laws of South Africa (for an example, the Labour Relations Act, Occupational Health and Safety Act, Mine Health and Safety Act, Basic Conditions of Employment). I developed policies, for an example remuneration, leave and conduct that govern workplace and individualized contracts.
Mulaudzi Toilet Cleaners was formed in 2008 when the deep cleaning business was closed off. Its core business in line with its Business Plan is school hygiene, toilet and sanitation improvement program and advocacy. The program is a sustainable clean school toilet facilities and sanitation which is aligned with the internationally recognised WASH Programs. The scoping requires constantly scanning the environment and identification of needy schools by conducting technical surveys of toilet and sanitation needs; budget fore-casts, critically analysing available statistics and current and emerging pertinent issues around hygiene and sanitation in public schools and communities. This entails obtaining a list of schools in the provinces or districts. From the list, randomly select a few depending on the age of the school or the number of pupils in the schools. Identify key role players in schools to arrange for a visit to undertake a situational analysis. During the situational analysis, the culture of the school from pupils to teachers to school principal is observed and noted. The school environment and toilet facilities are analyzed. This involves analyzing the status of the toilets, its infrastructure working conditions and drainage systems. The drinking water tap is also checked for leakage to understand possible seepages and possible health risks. The school surroundings are also noted. A well structured report is written including pictures of the school environmental status for records. The report also includes the solution to the problem. Key role players in National and Provincial Government; and Private Sector are identified and invited to meet and discuss the problem, solution and funding requests. The school management and governing body, champion pupils are involved in the process. Through the ability to create sound business relationships based on good communication and integrity, over the years, the program has received funding from Danish-DANIDA, Royal Bafokeng Nation, and recently Unilever and Bloem Water.
Over the years, my advocacy experiences have enabled me to engage and promote the program to the South African Departments of Education, Health, Water Affairs and Public Works. My ability to stay focussed and my patience have been rewarded by annual invitations to address various forums on the program during World Toilet Day celebrations, World Toilet Summits and workshops where the water and sanitation are the themes. During last year World Toilet Day celebrations, November 19,
2010, a project funded by Unilever, had just been completed and it was humbling to see the children in that school participating in this world wide event that was watched on TV by millions globally.
++++++++++++
Note from editor:
Content of an e-mail from Trevor on 3 January:
As promised yesterday, attached please see a poorly built Lower Primary School Toilet that has capsized into its own hole. Lucky enough when the toilet overturned like an overloaded bus, the little children when not yet at school as it crashed at 6H30 am. Normally the kids arrive at school at 7H00 am. Praise and thank God no child was killed in this big Toilet Accident. This is what happens when people who get government tenders to build school toilets are not competent as they are there just to get the money for themselves. Now the poor little kids when they come back to school in 2 weeks' time are going to face a bleak future of having nowhere to go when they need to shit. The other still stand toilet block has already started showing signs of weakness and may crash within next few weeks. Poor Kids, where will they go now when in need of a toilet? There is no political will to fix this issue of unsafe school toilets and this is happening in a Democratic South Africa where there should be no poor schools.
That is why I am so obsessed with helping schools have better toilets. Let's join hands and help our African children when they are at school before they are killed by poorly built school toilets.
Picture 2: The Teachers Amazed at the Overturned School Toilet
by
Sustainable sanitation
, on Flickr
The following user(s) like this post:
tmsinnovation
You need to login to reply
Time to create page: 0.456 seconds
DONATE HERE