Looking for standards for school toilets (recommended toilets:learners)
35.9k views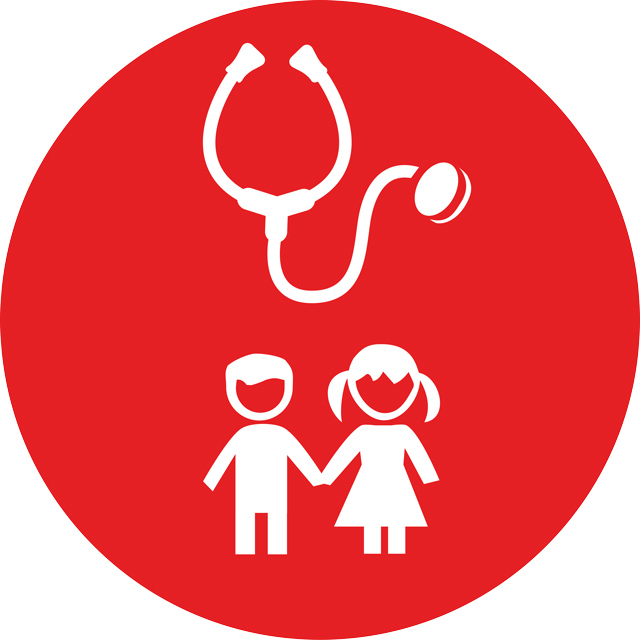 Re: Looking for standards for school toilets (recommended toilets:learners)
06 Mar 2013 16:13
#3785
by

josephdegabriele
Hi, please allow me to comment on standards for school sanitation - i am writing from Malawi. WHO is often quoted, and these appear to be the same standards enshrined during the colonial period. I don't know how the ratio 1:25 or 1:30 was arrived at. presumably based on a class room size at the time (which is now 3, 4 or even 5 times bigger)? In Malawi the ratio is 1:60 if a school has urinals. i am making a distinction between a toilet for shitting and a urinal. i think we have to be realistic so lets look at some different contexts:

for a school with an average population of 600 (as it is in Malawi) that means a standard of 5 toilets and 1 urinal for boys, 5 toilets and 1 urinal for girls, and 1 each for male and female teachers. this is reasonable.
now lets put the situation at a school with 3000 children. now should the school have 60 toilets (for boys, girls , male and female teachers? i don't think so!
I am not aware of any systematic study to enumerate children's toilets behavior, but in my experience (of many, many schools) i note the following:
- most children, when they go to the toilet they need to urinate, and they often need to urinate several times a day. this traffic congests toilets and makes them dirty and smelly.
- it is mostly the younger children who need to use the toilet to shit - again sometimes several times as they have less control on their bowel movements
- older girls go to the toilet for privacy to manage their period (not a nice environment)
- once urinals are built and kept clean, then it is rare to see any queues for the toilets, even when the ratio is 1:100 or even 1:120.
- by building more toilets - or even urinals - taps - or anything! - without thinking of use and management, all we achieve are more dirty, unpleasant and unusable toilets - hence children going elsewhere.

- and talking about unpleasant - what is the prevailing design - yes! - a VIP - which is often so dark that no one can see the hole or what they are likely to step on. lots of children don't wear shoes to school, and even for those who wear shoes, no one likes to step on a puddle of urine or worse. so even if the children just want to urinate, they cant do it in an unpleasant environment.


i think urinals for boys and girls are very important in helping to manage toilets, reducing costs (schools have more to think about than toilets!) and also reducing environmental load as the urine can drain into a trench which is planted with (eg) an orchard. I have heard of schools collecting urine, but have not seen this sustained in practice.

Why don't we discuss as much the ratio of water taps per child. Again in Malawi, for an average school of 600, almost all schools have only one tap and we think this is normal. Now imagine all children rushing to fill their bottle, drink straight from the tap, and (hopefully) wash their hands. that is if the tap is working.

we need to question the standards set by WHO and put them in a more realistic economic context, instead of assuming they are "good" standards and also to link standards to what learners and teachers actually need, and perhaps get a discussion going.

Joe DeGabriele
The following user(s) like this post:
Elisabeth
,
Madhu
,
Bobbie
,
joeturner
You need to login to reply
Re: Looking for standards for school toilets (recommended toilets:learners)
05 Mar 2013 13:22
#3745
by

Elisabeth
Dear Bobby,
Good to meet you on the forum, after the successful FSM-2 conference!
There are standards for ratios of toilets to students in Kenya.
You find them mentioned e.g. in this nice little paper which we wrote for the Dry Toilet Conference in 2012:
www.susana.org/lang-en/library?view=ccbktypeitem&type=2&id=1609
Pynnönen, K., Tuhkanen, T., Rieck, C., von Münch, E. (2012). Two years after donor funding ended: success factors for schools to keep their urine-diverting dry toilets (UDDTs) clean and well maintained. 4th International Dry Toilet Conference, Tampere, Finland.
Here you find:
The recommended ratio of school toilets, according to the guidelines of WHO (2009), is
one toilet for 25 girls and one for 30 boys
and:
On the contrary the two self-sponsored smaller schools of "Hope and Kindness" and "Eldoret" as well as Siany Mixed Secondary have a ratio of UDDTs to pupils of about 1:40 which is close to the Kenyan school toilet standards (1:25 for girls and 1:30 for boys).

WHO (2009). Water, Sanitation and Hygiene Standards for Schools in Low-cost Settings.
www.who.int/water_sanitation_health/publ...standards_school.pdf
Which countries are you planning to compare?
I think even if the standards are there, most schools are probably not sticking to them or a good part of toilets are anyway broken or otherwise unusable...
Did you see the stories that Trevor Mulaudzi told us here on the forum?:
forum.susana.org/forum/categories/27-tra...t-all-school-toilets
He is maybe involved in this work that you are doing? He seems to be the guru in South African school toilets...
Regards,
Elisabeth
The following user(s) like this post:
Doreen
You need to login to reply
Looking for standards for school toilets (recommended toilets:learners)
04 Mar 2013 11:43
#3717
by

Bobbie
Dear SuSanA members

I work with Partners in Development, an engineering firm specialising in water and sanitation based in Pietermaritzburg, South Africa. My involvement has been primarily with research funded by the Water Research Commission on the deep row entrenchment of sludge, pit emptying technologies, pour flush technology and the health impact of sanitation work on workers and householders.

We are currently looking at standards for school toilet (infrastructure provision, not maintenance) in different countries as part of an effort to put a national standard for school toilets in place in South Africa. For example, x learners per x toilets and x urinals for high school boys. If anyone can refer me to existing standards or has comment on this I would be grateful.

Bobbie Louton
You need to login to reply
Time to create page: 0.906 seconds
DONATE HERE