How do we maintain cleanliness of school toilets? Question from Tanzania
17.7k views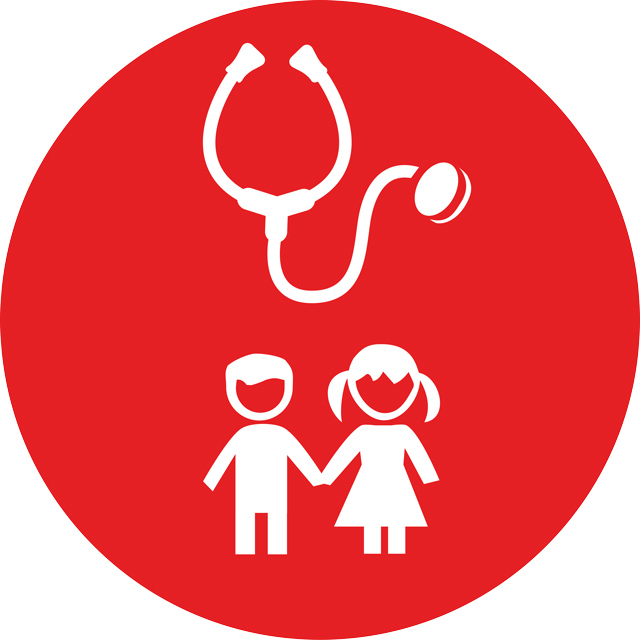 Re: How do we maintain cleanliness of school toilets? Question from Tanzania
05 Dec 2016 00:06
#19715
by

alcamachog
Hi Marcel, I'm Alvaro from Bolivia. Your recommendations are very clear and very useful in the context like my country. Actually I'm working to produce a guidelines for water and sanitation facilities in school situated in rural areas. Of course it is not only a matter of technology but it is associated with the way how to O&M working with the stakeholders.

Sincerely yours,

Alvaro
You need to login to reply
Re: How do we maintain cleanliness of school toilets? Question from Tanzania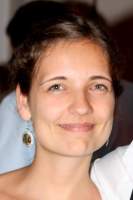 24 Feb 2016 16:09
#17177
by

linda
Dear Mgeta,

Many thanks for posting that question as it is probably one of the biggest problems that we face in terms of school toilets. How to keep them clean??
As you know, we are currently piloting the Fit for School approach in 10 schools in Moshi and Dar es Salaam. To improve Operation and Maintenance within the schools is one of the key focus areas. Marcel already shared some of the "secrets" from Fit for School in Asia and we hope to make good use of them here. We will extend our pilot until August 2016 and can also inbetween already share lessons learnt with you. For me school based management is a major issue - teachers themselves need to follow-up and take responsibility for the cleanliness of the school toilets. The SWASH clubs (older pupils from form 3)should also feel responsible and complain, if. eg. soap is not available.

It was also discussed about SWASH guidelines: Yes, there are SWASH guidelines in Tanzania available, but currently only as a draft. The guidelines have not yet been formally adopted. If you want, I can share the drafts with you, as they also give some ideas on how to best organize O and M, e.g. having a roster in place.

We are currently organizing a stakeholder meeting in Moshi for beginning of March. I think this is the next opportunity to discuss these issues in person.

Best regards
Linda
You need to login to reply
Re: How do we maintain cleanliness of school toilets? Question from Tanzania
23 Feb 2016 09:29
#17148
by

MarcelSiewert
Dear Mgeta Sebastian,
GIZ Regional Fit for School Program conducted in 2013 a survey, focusing on existing M&O habits of 20 schools in 4 countries (Philippines, Cambodia, Laos and Indonesia) to get a better understanding, how schools organize activities to keep facilities clean and functional. In all countries several schools with in general
clean
and
dirty
toilets were observe, to understand differences in management methods, efforts and results.
Key Findings:
Existing Infrastructure: Schools with well maintained WASH Facilities have a ratio of 53 Students per Toilet, dirty facilities have a ratio of 96 students/toilet
Tasks and Responsibilities: In a simplified 'Plan-Do-Check-Act PDCA (see attachment)' Circle one stakeholder (e.g. teacher) must be (co) responsible for at least 2 parts
Costs: clean toilets are cheaper
The way how cleaning activities are organized within the school influence the result.
For the PDCA, the majority of 'clean schools' one group (e.g. teacher) is responsible for two adjacent parts – so there is a consistency in responsibility of the overall target 'cleanliness of facilities'. In the 'clean' schools in Laos, for example, the teachers are responsible for the scheduling of cleaning activities (Plan) and also for the cleaning (Act). In addition, they are not acting on their own in both tasks. For planning, also the principal is responsible; for cleaning also the students. This kind of pattern can be found in most of the clean schools. Most of the schools with dirty toilets , do not have overlaps of responsibilities and tasks between stakeholders.
And the following aspects are found to be important for the organization of cleaning activities:
Group Activity: The students work in small groups together
Transparency: Who is responsible for what at which time?
Equity: All students participate in an equal way
Role Model: Older students take more responsibility and help younger students. Teachers are role models for all students
Knowledge: Students know about their tasks and their responsibility for a healthy school environment.
Long-term reliability: System works continuous for a long time, so cleaning habits and culture can develop
Motivation: Acknowledgments for the cleaning groups, for example during school rituals like flag ceremonies, are more appropriately then rewards or awards.
The findings of the survey were used to develop a Sanitation Planner for ARMM/Philippines and the 'Cleaning Chapter' of the Fit for School Manual, both you can find here:
www.fitforschool.international/wp-conten...2013_1st_edition.pdf
www.fitforschool.international/wp-conten...nual_Cambodia_EN.pdf
Best regards,
Marcel
Marcel Siewert
WASH Advisor

GIZ Fit for School Regional
The following user(s) like this post:
annag
You need to login to reply
Re: How do we maintain cleanliness of school toilets? Question from Tanzania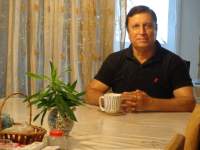 15 Feb 2016 16:15
#17003
by

F H Mughal
Dear Mgeta Sebastian,

I'm attaching a publication, which, I reckon, you will find useful.
The document discusses the cleaning standards for toilets in schools. Look at this (from Introduction):

"Organisms that can be harmful to health can survive on environmental surfaces. Viruses, in particular, can be excreted in large numbers in respiratory secretions and stools and can stay on surfaces for hours and days. School children are recognized as at particular risk of contracting and passing on infections (such as E.coli) which can be contracted by frequent hand contact surfaces (such as toilet flushes, door handles, locks, taps or hand dryers). Personal hand washing and hygienic toilet and hand washing facilities are vital to prevent the person-to-person spread of infections."

Regards,

F H Mughal
F H Mughal (Mr.)
Karachi, Pakistan
This message has an attachment file.
Please log in or register to see it.
You need to login to reply
Re: How do we maintain cleanliness of school toilets? Question from Tanzania
11 Feb 2016 12:55
#16966
by

Elisabeth
Dear Mgeta Sebastian,
I saw your post in another thread but have pulled it out into a new thread as it introduces a new topic.
Ah, that's no good about the donor putting in pedestal toilets in schools if the pupils will only use squat toilets... Did the donor not show you their plans beforehand, were there no meetings between donor and school administration or local government? That's odd. (Do you work for the Moshi town council?)
About your other question regarding
maintenance of school toilets
. Well, that's the multi-million dollar question. Even schools in the global north grapple with that (e.g. vandalism of school toilets). Are there any SWASH guidelines in Tanzania that provide some guidance?
If not, you might find it useful to browse through some of the other threads in this category on school toilets here on the forum:
forum.susana.org/forum/categories/27-sch...d-hygiene-in-schools
And in the SuSanA library we also have lots on school toilets. See e.g. the library content filtered for keyword "school":
www.susana.org/library?search=school
Or filtered for Working Group 7 which deals with schools (amongst other things):
www.susana.org/en/resources/library?vbl_...5D=&vbl_8%5B44%5D=44
Hope this helps. Please let us know if you have further questions and how you're progressing with this.
What's this Sanitation survey in Moshi Municipality all about? Is this specifically for schools only or for the whole town?
Regards,
Elisabeth
The following user(s) like this post:
Carol McCreary
You need to login to reply
How do we maintain cleanliness of school toilets? Question from Tanzania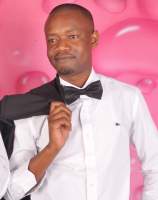 10 Jan 2016 14:05
#16484
by

sebamug
Note by moderator: This post was originally in this thread:
forum.susana.org/forum/categories/230-ot...-toilet-at-all#16441
+++++++++++++
Dear Kumi,
I have read your post and became interested, really even in our country (Tanzania-east Africa) , the pedestal type of Toilet is not common in community facilities. Last week we had a discussion about the use of pedestal toilets in primary school. We got a donor who helped us to build a very nice and modern toilet in two primary schools, but at finishing stage we came to find out that pedestal toilet were fixed. Therefore now we are in discussion with the funder on how to change pedestal to Squatting toilets. If the situation will remain the same without changing , the toilets will not be used in a proper way as pupils will feel disgust to use and alternative will be to climb on top of them as we have already experienced in some schools which had pedestal type of toilet.
But the main issue here is how do we maintain cleanliness on those toilets ?, who clean those toilets? frequency of cleansing ? ,water availability is it stable? And hygiene education to the users.
Currently we are in preparations to conduct Sanitation survey in Moshi Municipality by collaborating with GIZ to find out the status of sanitation in Moshi and also we will obtain wishes of users on the question above.
Thank you,
Mgeta Sebastian
The following user(s) like this post:
Carol McCreary
You need to login to reply
Time to create page: 0.229 seconds
DONATE HERE