Ebola KnowledgePoint and Ebola compared to other infectious diseases
4312 views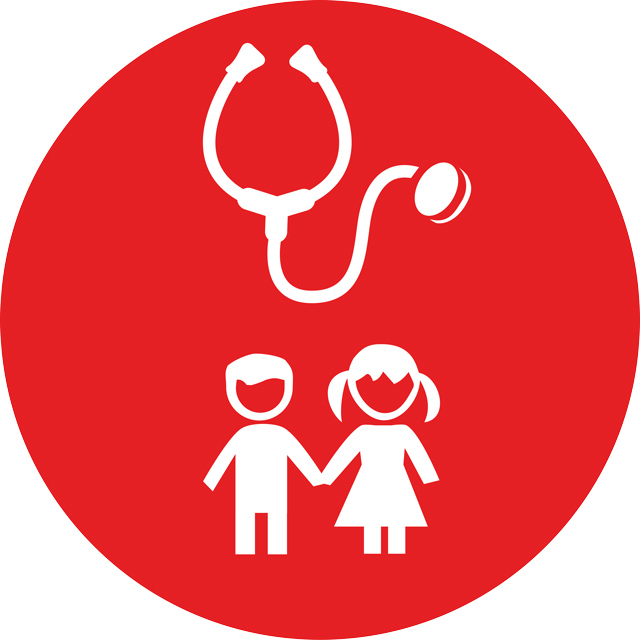 Ebola KnowledgePoint and Ebola compared to other infectious diseases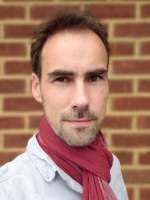 22 Oct 2014 08:30
#10645
by

rkaupp
Hello,
Since WASH plays a crucial role in ebola, I just wanted to point out that the Q&A website KnowledgePoint now has a sub-section dedicated to ebola, with specialists answering questions on
ebola.knowledgepoint.org/
Best wishes,
Rémi
You need to login to reply
Re: Ebola KnowledgePoint
22 Oct 2014 09:26
#10646
by

Elisabeth
Dear Rémi,

thanks for that, interesting initiative.
Could you tell us more about how this "Knowledge Point" website works? Does it have a Q&A session on different topics for certain time periods? I tried to access earlier Q&A sessions on other topics but couldn't find them.

I vaguley remember hearing about this Knowledge Point initiative in the past but can't remember any details about it.

Regards,
Elisabeth

P.S. I have moved the thread from Announcements to the Health section if that's OK by you.
Head moderator of this Discussion Forum
(under consultancy contract with Skat Foundation funded by WSSCC)

Dr. Elisabeth von Muench
Independent consultant located in Brisbane, Australia


This email address is being protected from spambots. You need JavaScript enabled to view it.


Twitter: @EvMuench
Founder of WikiProject Sanitation: en.wikipedia.org/wiki/Wikipedia:WikiProject_Sanitation
My Wikipedia user profile: en.wikipedia.org/wiki/User:EMsmile
You need to login to reply
Re: Ebola KnowledgePoint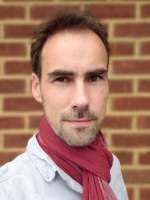 22 Oct 2014 10:31
#10652
by

rkaupp
Dear Elisabeth,
Thank you for moving the thread. KnowledgePoint is an initiatie by a few NGOs (WaterAid, RedR, Practical Action, EngineerAid, IRC...) to provide a place to ask technical questions, where specialists can answer. This is because these NGOs all had their internal "technical support" services, but without good platforms to do so). So KnowledgePoint is used both internally (for instance in WaterAid we use it to link fundraising and comms teams to technical advisors), and to allow people from other NGOs or the public to ask questions as well.
The main website is on
knowledgepoint.org/
where you can ask questions anonymously or register, and there are sub-sites for specific organisations, and for instance for Ebola as well.
So, to use it, just search for existing answers, or ask a new question, it's free to use! There are no dedicated times for Q&As as it is not "live", more a repository of knowledge. As it is broader than WASH as it goes into energy, infrastructure, organisational issues, etc.
Best wishes,
Rémi
The following user(s) like this post:
Elisabeth
You need to login to reply
Re: Ebola KnowledgePoint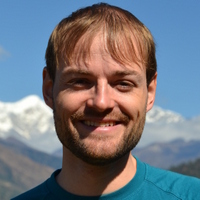 22 Oct 2014 14:41
#10654
by

ulrichl
Dear Rémi, dear all
Thanks for this information!
The following has nothing to do with the website knowldegepoint.org, but I found it fits nicely into this thread and it could be of interest to the sanitation community:
The Guardian created an excellent visualization of how Ebola compares to other infectious diseases:
http://www.theguardian.com/news/datablog/ng-interactive/2014/oct/15/visualised-how-ebola-compares-to-other-infectious-diseases
A guote from that site:
With Ebola panic spreading, we thought it might be timely to visualise the data on the infectiousness of various pathogens.
To give a universal metric for infectiousness, we've used the average 'basic reproduction number' (also ratio or rate). It's a statistical measure of how likely and widespread an infectious disease outbreak might be - if nothing is done to control the situation.
Every disease has a basic reproduction number but the numbers are scattered across the literature. We've web-crawled and gathered them all here in one graphic, plotting them against the average case fatality rate - the % of infectees who die. This hopefully gives us a data-centric way to understand the most infectious and deadly diseases and contextualise current events.
Regards,
Lukas
Lukas Ulrich
Project Manager
Small-Scale Sanitation Scaling-Up (4S) – www.sandec.ch/4S
Eawag: Swiss Federal Institute of Aquatic Science and Technology
Sandec: Department Sanitation, Water and Solid Waste for Development
Dübendorf, Switzerland
www.eawag.ch │ www.sandec.ch

The following user(s) like this post:
Elisabeth
,
rkaupp
,
stakhan
You need to login to reply
Re: WASHplus Weekly: WASH and Ebola
31 Oct 2014 20:06
#10766
by

campbelldb
Issue 167| Oct 31, 2014 | Focus on WASH and Ebola

This issue contains updates on Ebola outbreaks and other recent journal and newspaper articles as well as links to World Health Organization (WHO), UNICEF, and Centers for Disease Control and Prevention (CDC) websites on Ebola. Included are WHO/UNICEF factsheets, guidance on making chlorine solution from Tufts University, articles from the Global Public-Private Partnership on Handwashing, a summary of water and Ebola issues from the Pacific Institute, Ebola-related anthropological studies from the Institute of Development Studies, and other resources.

Dan Campbell
USAID Water Communications and Knowledge Management Project
ECODIT
1901 N. Moore St, Suite 1004
Arlington, VA 22209
Email:

This email address is being protected from spambots. You need JavaScript enabled to view it.
You need to login to reply
Re: Ebola KnowledgePoint
12 Dec 2014 10:55
#11344
by

Elisabeth
Thanks, Lukas, that is indeed an interesting graph to put the Ebola disease into perspective with other diseases.
Now that the panic around Ebola has quietened down a bit and much progress been made to contain the disease which is great (at least this is what I assume, unless media attention has simply weaned off and is now focussing on other things...), it could be time to reflect what we can learn about all this?
What has irked me right from the start is that Ebola got so much attention even though it kills far fewer people than diarrhoea does...
As one colleague put it:
"... Ebola is getting more attention than it deserves. This is partly because it is new and makes for good TV footage."
Comes back to the age old question, how to attract media attention (and the attention of decision makers) to WASH-related diseases (diarrhoea, worm infections, malnutrition, stunting) that are quiet and kills silently (our children)... Is there anything we can learn from the Ebola case?
One thing that I found interesting is that the Wikipedia page on Ebola developed into the most accurate, up-to-date source of information of all websites
(see "
Wikipedia Emerges as Trusted Internet Source for Ebola Information
" here:
forum.susana.org/forum/categories/166-de...it=12&start=36#10747
)
A related thread is here on the forum, started by Giacomo about "your brain on climate change" (
forum.susana.org/forum/categories/71-beh...ssons-for-sanitation
) - also how to get attention and action for something that is easy to put at the back of your mind and try to forget about as it's slow and long-term.
Regards,
Elisabeth
Head moderator of this Discussion Forum
(under consultancy contract with Skat Foundation funded by WSSCC)

Dr. Elisabeth von Muench
Independent consultant located in Brisbane, Australia


This email address is being protected from spambots. You need JavaScript enabled to view it.


Twitter: @EvMuench
Founder of WikiProject Sanitation: en.wikipedia.org/wiki/Wikipedia:WikiProject_Sanitation
My Wikipedia user profile: en.wikipedia.org/wiki/User:EMsmile
You need to login to reply
Time to create page: 0.228 seconds