We need to applaud and professionalize the work of toilet cleaners
2931 views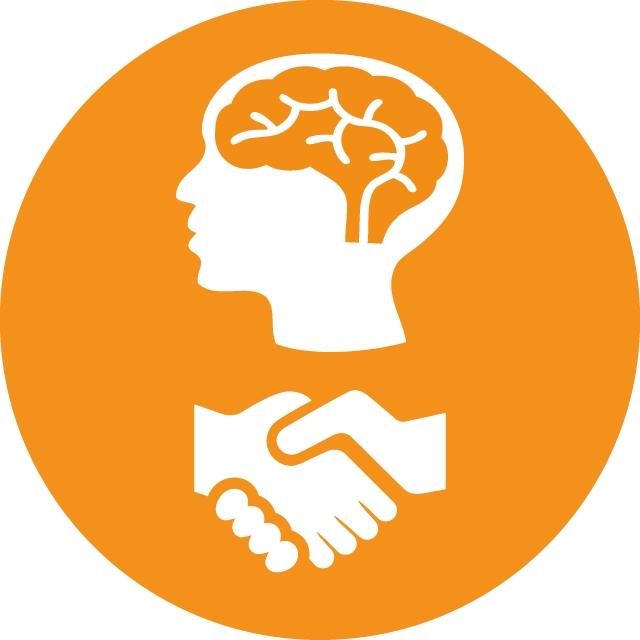 Re: We need to applaud and professionalize the work of toilet cleaners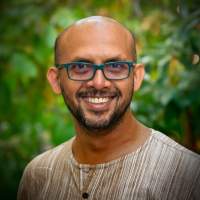 07 Jun 2018 19:15
#25323
by

sharadaprasad
Dear Carol and Elisabeth,

Thank you for getting this topic started. Appreciating the work of a toilet cleaner and creating training programs that make their lives safer is a timely topic.

When I spoke to janitors in US, I heard that they find it difficult to go on dates. Their social circles take a different turn because of the stigma attached with the work. It looks like sanitation workers get discriminated in different place in different ways.

Have you come across a larger study related to the perception of toilet workers in high income countries?
Best,
CS Sharada Prasad (CSP), PhD
Academic, Sanitation expert, WaSH consultant, and Photographer
sharadaprasad.com
Please Log in to join the conversation.
You need to login to reply
Re: We need to applaud and professionalize the work of toilet cleaners
07 Jun 2018 15:43
#25319
by

Elisabeth
Dear Carol,
Thanks for your detailed and thoughtful forum post. This is really interesting information.
It's a far cry from the plight of "sanitary workers" in India or Pakistan who get pushed into the job on account of being "Dalits" and then treated like shit by the rest of society... (see related discussion thread here:
forum.susana.org/71-behaviour-change-and...n-india-and-pakistan
)
I love that photo of Rodney and "his toilet"! (what technology are we looking at by the way? Some sort of filtration system? I noticed there is a tiny article about Portland Loo on Wikipedia:
en.wikipedia.org/wiki/Portland_Loo
- How about starting a separate discussion thread just about the Porland Loo?)
In Germany, all cleaning jobs are properly regulated and paid but like many unpleasant manual labour jobs, are usually done by "recent arrivals / foreigners" as Germans tend to shun those jobs. Same with e.g. garbage collection and even construction site work. The more technical end of the sanitation spectrum (operating wastewater treatment plants) has a higher level of acceptance and job ownership. - Do you find the same in Portland?
Regards,
Elisabeth
Please Log in to join the conversation.
You need to login to reply
We need to applaud and professionalize the work of toilet cleaners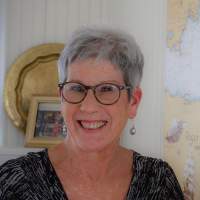 09 May 2018 19:40
#25054
by

Carol McCreary
We need to applaud and professionalize the work of toilet cleaners. I've been noticing various new efforts of academic and commercial organizations to do this.
Here's a 2-minute video from a Janitor University session. In these interviews cleaners are interviewed about what they learn and the impact on their work. Many of them work at schools and universities.
The website for the
Janitor University
shows that there is now a new career path as cleaning organizations become larger.
CINTAS
is the largest and best known cleaning firm in North America. They specialize in toilets. You might know the contests they run for publicity: The Best Restroom in the USA and the Best Restroom in Canada.
Another group is
ManageMen
a firm that offers both cleaning services and education.
Based in Singapore is the
World Toilet College
and I really like their program. WTC not only trains
toilet caretakers in cleaning and maintenance but also in sanitation marketing, hygiene promotion, behavioral change, public policy, social entrepreneurship and performance of small repairs. This boosts their self-confidence by providing them with the opportunity to master a profession while at the same time enhancing their productivity.
I think there is material here that can be adapted for anywhere in the world.
1) Restroom maintenance needs to be a big part of professional facilities management.
2) Public Health authorities can make the case for this professionalism. How can we make Public Health officials see that toilet cleanliness is part of Public Health?
3) Singapore has a 5-star, 4-star and 3-star toilet cleanliness rating system. Could such a rating system be applied in Kenyan schools? Or government buildings? Or restaurants?
There are also ways to raise the prestige of cleaners:
Give them awards!
When you see a really well-maintained toilet, find out who cleaned it!
To raise the visibility of our advocacy for public toilets,
PHLUSH gave out its first awards in 2009.
. Among the awardees were the Mayor, an elected City Commissioner, a bureau chief, and a company owner. For each we prepared written statements acknowledging the work of the individuals and teams. We then printed certificates with our logo and put them in a cheap plastic frames. Less than $5 each but people hung them up on their walls with pride.
We had really wanted to give an award to the cleaner of the Portland Loo, but his supervisor wanted to come instead. Okay, no harm. We knew people in Portland were getting comfortable talking about toilets and most now wanted the city's Portland Loo to be a success. Several years later Rodney Haven, the dedicated cleaner of the Portland Loos was awarded the prestigious Spirit of Portland Award. Now on the job for a decade, we take the opportunity to honor him whenever we can. Here's a photo of Rodney explaining the workings of the Loo.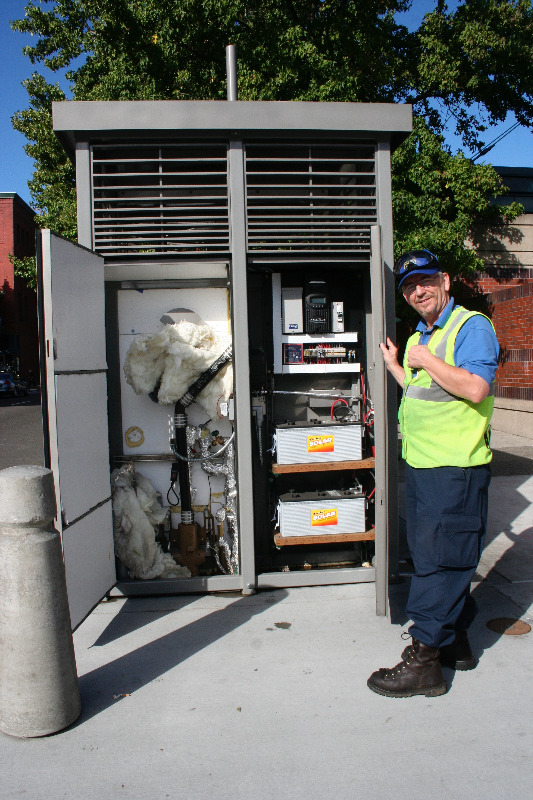 +++++++
Note by moderator (EvM): this post was originally in this thread: forum.susana.org/26-health-issues-and-co...sically-and-mentally
Carol McCreary
Public Hygiene Lets Us Stay Human (PHLUSH)
1240 W. Sims Way #59, Port Townsend, Washington 98368 USA

Toilet availability is a human right and well-designed sanitation systems restore health to our cities, our waters and our soils.
The following user(s) like this post:
Elisabeth
Please Log in to join the conversation.
You need to login to reply
Time to create page: 0.388 seconds
DONATE HERE