Where there are no sewers: The toilet cleaners of Lucknow, India - and Dalits in India and Pakistan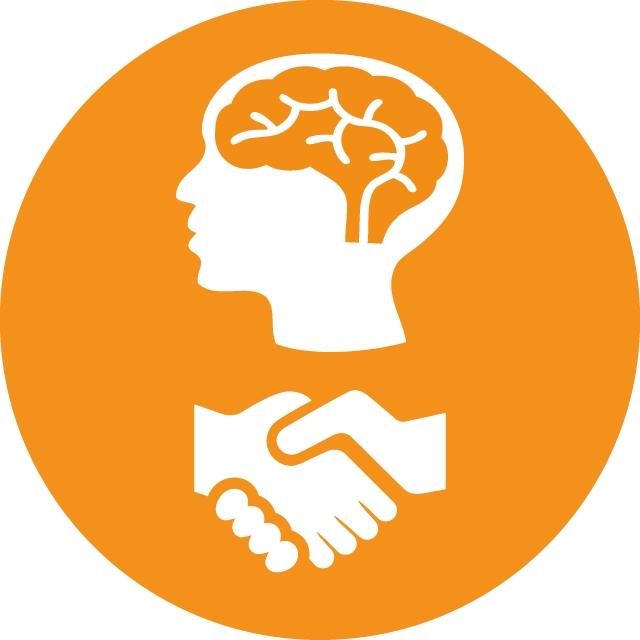 Where there are no sewers: The toilet cleaners of Lucknow, India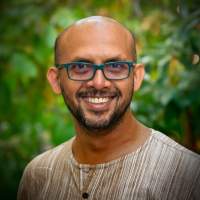 17 Nov 2017 17:00
#23225
by

sharadaprasad
A photo-essay by CS Sharada Prasad and Isha Ray
November 19 is World Toilet Day. Enormous progress has been made in the global effort to provide safe and affordable toilets for the world's poorest citizens since World Toilet Day was first declared in 2001. Significant strides have been made in "reinventing" toilet designs for low-income, water-short, unsewered urban zones; celebrities such as Bill Gates and Matt Damon have brought this once-taboo topic into the open; and the Prime Minister of India--the country with the highest number of people still practising open defecation--has publicly declared that his country needs toilets over temples.
Well over two billion people today lack access to basic sanitation facilities, according to the World Health Organization; about 760 million of them live in India. The goal of this Day is to make the global community aware of their right to safe and dignified sanitation and to support public action and public policy to bring this right closer to those who do not enjoy it today. On this World Toilet Day, we focus on the back-end of the sanitation chain, on those who clean out latrines where there is no flush or sewer to carry away the waste. When this work is done without mechanical equipment and without protective clothing, scooping out faeces from 'dry' latrines and overflowing pits, it is called "manual scavenging".
It's an ancient profession and India, which made the practice illegal in 1993, still has over one million such cleaners (the exact number is unknown, and declining). They service low-income urban households and railway tracks and army barracks; they come from the lowest strata of the Hindu caste system, and about 90 percent of them are women. Despite valiant civil society (and several governments) efforts to train them for other professions, breaking out of this denigrated caste-based profession remains very difficult. Many
mehters
live in the shadows of society, invisible yet reviled, taunted yet essential, trapped in an unconstitutional practice without viable alternatives.
In a real sense, 70 years after Indian independence, this is a community still waiting for its freedom. In this photo-essay, we explore the daily lives of the toilet-cleaners: their homes, their hopes, their work, and their determination to get their children out of it. If World Toilet Day is about expanding access to clean toilets, it must also be about those who have to clean the toilets.
It's December and we're in Lucknow. Old Lucknow is a city of medieval architecture and narrow alleys. The alleys are crowded, with gutters on either side that drain away anything that flows--rainwater, bath water, kitchen waste, human excreta. The streets have no sidewalks. On this cold winter morning, most people are indoors, but those who pass Rajan either don't see him or they say nothing. He's cleaning out a household toilet in broad daylight, his socks and flipflops protecting his feet from the cold and the muck.
http://www.indiawaterportal.org/sites/indiawaterportal.org/files/buploads/01_cspg
The excreta is loose, so it takes several attempts to clean it all out. When he's scooped everything into his bucket, he carries it down the alley, and tips the waste into the gutters on the side. The yellowish sludge dissolves into the watery blackness.
Rajan is from the
Valmiki
caste; he's from a family of scavengers and he inherited his job when he was just 14 years old. He lives with his wife and sons in a two-room house, with a small main room leading to an even smaller kitchen. The house is right next to an open drain, but it is spotless inside.
With young children to manage, the mother of the boys works as a part-time domestic help in nearby houses. She goes into her immaculately-maintained kitchen and starts making tea for her guests. She pours the milky tea into three tiny steel glasses; Rajan looks at the number of glasses and says that he doesn't want any.
Rajan doesn't want his boys to inherit the family job. Except for the little one, they all go to school. The second one is especially bright and plans to be a bike mechanic, he says.
This is a community that will do just about anything to make sure their children get educated. Kishen and Meena, like Rajan, have pinned all their hopes on education for their children. They both clean toilets. Their house is just a room, 15 feet by 10 feet. At one corner, there's a small kitchen-like setup. The house is lit by a single lightbulb, but the toilet is a porcelain pour-flush one, clean and dry.
Their problem is TV, they say; no one touches his homework when the Hindi soap operas come on. No one even moves. "These children think that education is free. Education is free only in government schools. But our children: I save up every month to send both my children to private schools." Meena is proud and worried all at once. The children go to a Christian school, 3 km away from home. "Better to send the children to a school a bit far away from where we work. If other children get to know the child's caste or the parents' occupation, they bully our children." A rickshaw comes for them, she says, they don't have to walk.
This evening, Kishen and Meena are back from a full day of work. They wash, then settle down to their dinner--
roti
and
dal
. "You know, when you start doing this work, it is hard to eat dal for a couple of months," Kishen says. "Anything yellow makes you sick."
Meena moves closer to the fire and suggests some
chai
; she hasn't had any all day. It's not that there's no time: But "we don't eat or drink until we've washed ourselves. Cleaning the shit of these people is bad enough. I don't want to put that in my mouth."
The next morning, just after 7am, we go out with Vasumati. Her husband doesn't want her to do this work. "But we have two children and we need money for their school, for their shoes," he says. "We could start a business with the money the government will lend us. But we don't really know how to manage a business." He's afraid the business will fail and the family will lose their home. How about a small business that does not need a big investment? A corner shop or a tea stall? "A tea stall is a great idea. People drink a lot of tea in Lucknow. But if they get to know our caste, we'll run into problems."
There's no easy escape out of this job, they all know that.
Vasumati takes us to her storage spot. A broom, a bucket, a U-shaped scooper, and a bamboo basket are stacked on top of one another. They are covered in dust and ash; it's easier to empty the bucket with the ash layer because the content doesn't stick to it. Vasumati covers her head and hair with her scarf. She covers her nose.
Her first stop is a house that we don't even have to enter. There's a hole covered with a metal sheet about three feet away from the entrance. She slides open the door and squats in front of the opening.
How much do the households pay? we ask, as Vasumati scoops the excreta into her bucket. "Rs 50 (~$0.75) per person per month. Children who have not reached puberty and people over 60 years are not counted…Who can argue with them? These rules have been around for a long time." She moves carefully, avoiding the water she is flushing into the gutter, then she straightens up.
She has to get going. She has 32 more toilets to clean today.
---
To view and download more images of different resolutions related to these stories, please visit
Sharada's flickr album
To download the photo essay as a PDF,
click here
.
---
About the Authors:
CS Sharada Prasad
, the photographer, is
a PhD student at the Energy & Resources Group
, University of California, Berkeley.
Isha Ray
is an Associate Professor at the Energy & Resources Group and Co-Director of the Berkeley Water Center.
---
Best,
Sharada
PhD Candidate, Energy and Resources Group,
Univesity of California at Berkeley
Email:

This email address is being protected from spambots. You need JavaScript enabled to view it.


Phone: +1 510 342 9253
You need to login to reply
Re: Where there are no sewers: The toilet cleaners of Lucknow, India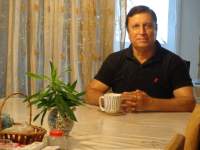 25 Nov 2017 11:26
#23282
by

F H Mughal
---
F H Mughal (Mr.)
Karachi, Pakistan
You need to login to reply
Re: Where there are no sewers: The toilet cleaners of Lucknow, India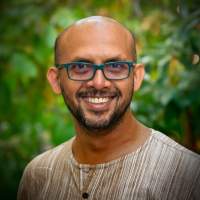 13 Mar 2018 17:33
#24379
by

sharadaprasad
Dear Mughal,

Thank you for your question. I really appreciate it. I am sorry about the delay in my response. I found your question to be too broad to be answered in a concise manner.

But, I would say that sanitation problem in India is very complex interplay of social beliefs, political interests and economic feasibility. Both the state and the society need to "see sanitation". Both are turning a blind eye towards the ground realities of practices related to sanitation. The possible reasons for this are many - disgust, perception of purity, sense of danger, association of excreta with lower social class, fears related to disease contraction, etc.

Diane Coffey and Dean Spears recent book - "Where India goes" is a book worth reading to understand the role of caste not only in sanitation work but also in toilet adoption. Another documentary that could add perspective is Divya's Kakkoos -

Also, sanitation has many facets and Gates foundation is unable to focus on all of the aspects of sanitation for various reasons. I don't expect Gates to focus on all aspects of sanitation and I don't expect sanitation problem to be solved just because gates decided to fund projects.

BTW, I heard from some of the historians of caste that sanitation work in Pakistan and Bangladesh is still done by the Dalits (who sometimes get termed as Muslim dalits). Is that so? Can you please help me understand more about the social class of sanitation workers who manage human waste in Pakistan?

best,
Sharada
---
Best,
Sharada
PhD Candidate, Energy and Resources Group,
Univesity of California at Berkeley
Email:

This email address is being protected from spambots. You need JavaScript enabled to view it.


Phone: +1 510 342 9253
The following user(s) like this post:
muench
You need to login to reply
Re: Where there are no sewers: The toilet cleaners of Lucknow, India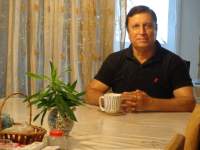 14 Mar 2018 05:31
#24383
by

F H Mughal
Dear Mr. Sharada,

Thank you for your informative post.

In Pakistan, the job of manholes cleaning and pit cleaning is done, as you rightly note, by the dalitis. The dalitis are NOT Muslims. The local name of dalitis is "bhangies." I think, this local name is also used in India. As is the culture here, these dalitis cannot touch Muslims, or even Muslim utensils.

The work laying of sewer lines is done by Muslim workers. If an old sewer pipe is to be laid, removing of sewage is done by dalitis, while the laying work itself, is done by Muslim workers.

Regards,
F H Mughal
---
F H Mughal (Mr.)
Karachi, Pakistan
The following user(s) like this post:
nmarkham
You need to login to reply
Re: Where there are no sewers: The toilet cleaners of Lucknow, India
08 May 2018 15:45
#25031
by

muench
Hi Mughal,
Is a "daliti" same as a "dalit"? If they are not Muslims what religious group do they belong to? Hindus?
I assume that the Pakistani laws are set up in a way that nobody is classified as a dalit anymore but all Pakistani citizens have equal rights (correct?). Nevertheless do people still identify themselves as a "dalit"? Why would they do so, could they not just say "I am the same as everybody else"? (this might be a naive question) There are no advantages of "being a dalit", only disadvantages, right?
We have a similar discussion here:
forum.susana.org/71-behaviour-change-and...ing-behaviour-change
Regards,
Elisabeth
---
Community manager and chief moderator of this forum via SEI project ( www.susana.org/en/resources/projects/details/127 )

Dr. Elisabeth von Muench
Independent consultant in Brisbane, Australia


This email address is being protected from spambots. You need JavaScript enabled to view it.

Twitter: @EvMuench
Sanitation Wikipedia project leader: en.wikipedia.org/wiki/Wikipedia:WikiProject_Sanitation
E-mail me to get involved:

This email address is being protected from spambots. You need JavaScript enabled to view it.



You need to login to reply
Re: Where there are no sewers: The toilet cleaners of Lucknow, India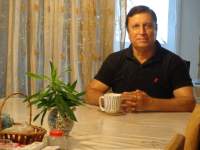 08 May 2018 18:42
#25034
by

F H Mughal
Yes, you are right - they are Hindus. I purposely did not mention that in my earlier post.

The word "dalitis," is not used here in common terminology (may be in some government papers). The word "bhangies" is used here. They are termed as untouchables, meaning that you cannot shake hands with them. Again, in common terminology, their status is less than a average person. They work as sanitary workers.

Regards,
F H Mughal
---
F H Mughal (Mr.)
Karachi, Pakistan
You need to login to reply
Re: Where there are no sewers: The toilet cleaners of Lucknow, India
09 May 2018 09:55
#25044
by

Ashok
In India, at least, there are many advantages of being a Dalit.
Sometimes, even non -Dalits arrange a certificate of being a Dalit from District Magistrate Office.
The advantages are:
1. Free food rations,
2. Free House,
3. Free Children education including books. Copies, Uniform etc. the lot.
4. Free clothes,
5. Reservation even in higher education, including IITs (a Dalit with 20% marks gets admitted and a non-Dalit with 75% marks gets rejected)
6. Reservation in Jobs,
7. Reservation even in Indian Administrative Services (A Dalit gets selected with 15% marks and a non -Dalit gets rejected with 60% marks),
8. A political Dalit leader has a separate higher status
The disadvantage that you are known to be a Dalit but no body can call a Dalit a Dalit for fear of going to Jail.
Ashok
You need to login to reply
Time to create page: 1.932 seconds