Final report of our odour survey (Duke University and University of Colorado in the U.S.)
6384 views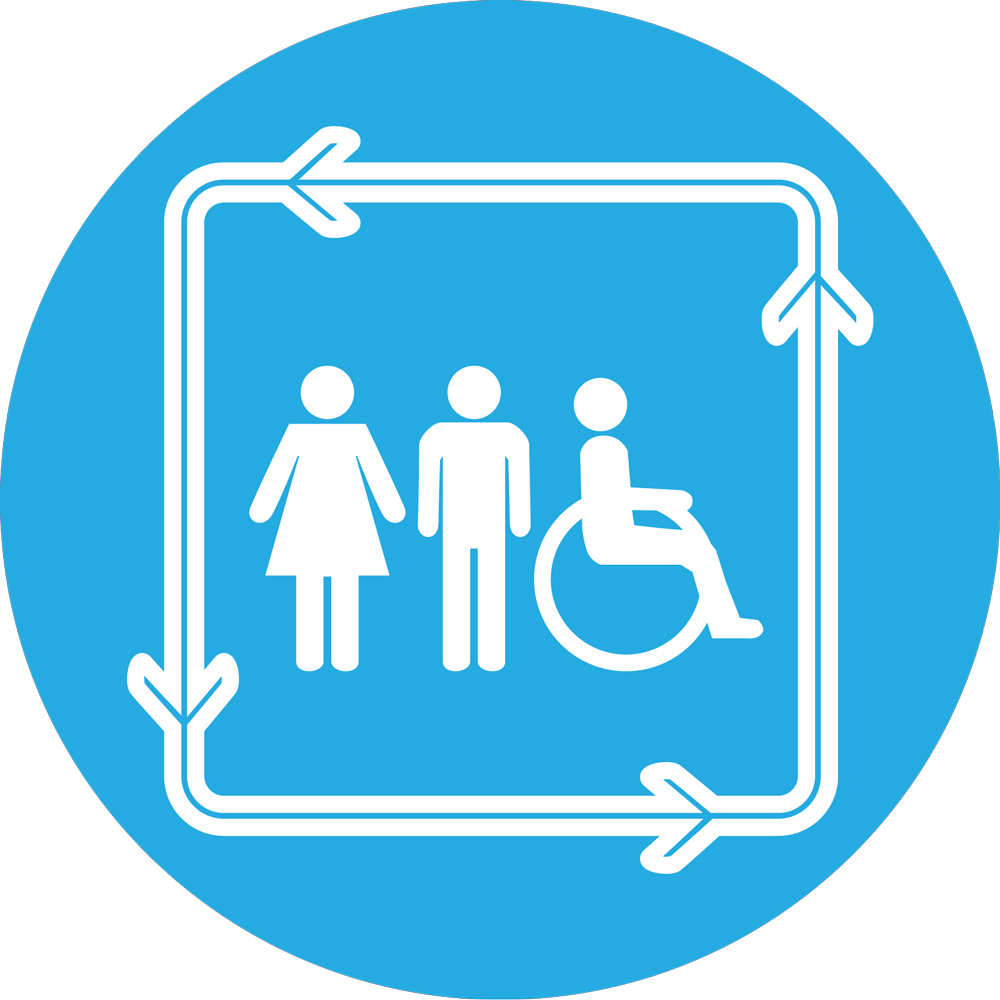 Re: RE: Sanitation Odor Survey Report - Duke University and the University of Colorado, Boulder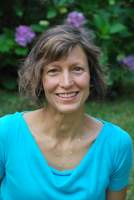 01 Nov 2016 19:52
#19471
by

kathyjooss
Hello,
We'd like to thank everyone once again for participating in our sanitation odor survey. Below you will find the final report summarizing the findings. We hope these insights will help inform the vital work being done in this important field.
Best Regards,
Kathy Jooss
+++++++++++
Note by moderator:
I have copied below the key findings from the report:
Key Outcomes:
- 94% of respondents felt malodor was an important barrier to toilet adoption.
- Odor at the location of defecation itself (at the toilet) was ranked fourth among
system components for very bad or unbearable odor (27%). Odor associated with
the release of untreated waste was ranked as the most severe (51% very bad or
unbearable), followed by transportation of waste (38%), then processing of waste (31%). Eliminating the release of untreated waste into the environment would
simultaneously address the source of the most severe sanitation related malodor.
- For all six stages in the sanitation value chain, 'both poor design/technology and
poor maintenance/operation' was selected as the most common cause of odor with
43-56% of the responses. The causes 'generally poor design/technology' and
'generally poor maintenance/operation' were the second and third most frequently
chosen response for every location, receiving a very similar number of votes. Still,
the second highest ranked response was 17 to 44% below the number one
response in each case. 'Exclusively poor design/technology' and 'exclusively poor
maintenance/operation' were only chosen 2-9% of the time.
- For toilets specifically, numerous factors play a role in the degree of odor, but
cleaning and maintenance had the strongest influence according to survey results.
- The impact of sanitation odor was varied, with 235 respondents identifying 606
effects. The top three responses were (1) odor attracts flies and other bugs (42% of
the responses), (2) users are forced to endure the unpleasant odor (also 42% of the
responses), and (3) individuals choose open defecation instead (36%). This question
was asked with regard to sanitation odor in general and not linked to any specific
source of that odor.
- 51% of participants felt that some progress has been made in addressing sanitation
malodor. 28% felt that no progress has been made at all. Only 3% (5 respondents)
felt that most odor issues have been resolved.
- In free form responses, participants shared numerous successful odor control
measures in use at different stages in fecal sludge management. In addition to
specific methods of cleaning, urine separation, odor seals and ventilation in toilets,
the successful use of dry additives to the waste was frequently cited (sawdust, ash,
lime) as well as the successful use of odor reducing chemicals in the latrine.
- Educating end-users on proper operation and maintenance was cited by many
respondents as both a successful method being employed and an area needing
more work to overcome odor problems.
- The tradeoff of masking or neutralizing odors that may serve to warn users of
unsanitary conditions which could threaten their health was also shared by several
participants as an important unresolved issue.
- Issues presented as needing more research and development were diverse. The
need for simple, low cost, water efficient solutions was a common theme. Better
chemical products for cleaning and odor control, a better understanding of the
factors contributing to odor, and better ways to measure odor were also common.
Kathy Jooss
Project Manager,Pratt School of Engineering
Duke University, Durham, North Carolina, USA


This email address is being protected from spambots. You need JavaScript enabled to view it.


www.sanitation.pratt.duke.edu
This message has an attachment file.
Please log in or register to see it.
You need to login to reply
Re: Odor Survey announcement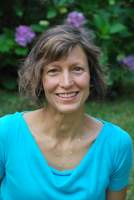 02 Jul 2015 23:30
#14006
by

kathyjooss
Hi Elisabeth,

Thanks for taking the survey and recommending it to others.

By 'on-site researcher' we mean sanitation researchers located on the ground in developing countries.

The terms 'latrine' and 'toilet' are used interchangeably in the survey. While some audiences may infer differences in meaning, to my knowledge and based on the Webster's definition, the two are interchangeable. (E.g. latrine can be used to describe a bathroom for soldiers or a pit in the ground that is used as a toilet, but it is also used as another word for toilet.)

Best Regards,
Kathy
Kathy Jooss
Project Manager,Pratt School of Engineering
Duke University, Durham, North Carolina, USA


This email address is being protected from spambots. You need JavaScript enabled to view it.


www.sanitation.pratt.duke.edu
You need to login to reply
Re: Odor Survey announcement
02 Jul 2015 09:56
#13981
by

Elisabeth
Dear Kathy,
I have just completed your online odor survey. With my post I want to encourage others to take it as well because the survey is well structured and easy to fill in. It doesn't take long. I liked how you used the conditional formatting, i.e. if you answer like this on Question 1, then the following questions are adjusted etc.
Just two things that I noticed (I also put them in the comment field):
What is your definition of an "on-site researcher"? Someone who does research in the field of on-site sanitation or someone who does research and is located "on the ground" in developing countries?
I noticed that you jumped around between the terms latrine and toilet... E.g. in the one list you gave the option of "public latrine" but not "public toilet". I think we should be quite careful with the two terms. Latrine more or less implies something odorous, doesn't it?
See also Wikipedia pages on latrine:
en.wikipedia.org/wiki/Latrine
and on toilet:
en.wikipedia.org/wiki/Toilet
and compare the difference... (not saying that these Wikipedia pages are ideal yet but they give a good overview).
And I'd love to work with you later on improving the Wikipedia page on odor but I will leave that for a separate thread (the
Wikipedia page on odor
does not yet mention the words sanitation, toilet, excreta, feces anywhere - hard to believe, isn't it?).
Regards,
Elisabeth
You need to login to reply
Final report of our odour survey (Duke University and University of Colorado in the U.S.)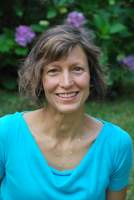 29 Jun 2015 19:32
#13929
by

kathyjooss
As discussed in another thread
here
, malodor can be released, evolve and have a negative impact at many different points along the sanitation chain. The challenges of mitigating malodor are considerable given the highly odorous nature of fecal matter, the variety of ways that odorants can be released to the atmosphere, and the very low concentrations at which these odorants cause nuisance.
I'd like to take advantage of this important thread to extend an invitation and a request to all viewers to provide us with information about your first-hand experience.
Duke University and University of Colorado, Boulder are conducting an on-line survey to define the landscape of odor nuisance and control, and we need your help.
We are interested in the sources and level of malodor you've experienced in any type of sanitation systems in less developed countries. We are interested in odors present in toilets, during storage, or during handling, processing, application or disposal of fecal waste.
Click here to access take the survey:
duke.qualtrics.com/SE/?SID=SV_3q0E3xaKk9tpUeF
This survey should take 5-20 minutes to complete, depending on the extent of your responses. It is being conducted as part of a Bill & Melinda Gates Foundation funded odor project which I have just introduced here on the forum:
forum.susana.org/forum/categories/105-pr...colorado-boulder-usa
The results will be published and applied to find effective methods of preventing, capturing and destroying odors, promoting successful adoption of safe toilets and sanitation technologies.
We would greatly appreciate your time. We hope the results can help us all address this important issue.
Best Regards,
Kathy Jooss
Kathy Jooss
Project Manager,Pratt School of Engineering
Duke University, Durham, North Carolina, USA


This email address is being protected from spambots. You need JavaScript enabled to view it.


www.sanitation.pratt.duke.edu
You need to login to reply
Time to create page: 0.257 seconds
DONATE HERE