16th SuSanA meeting in Stockholm (with feedback)
25.2k views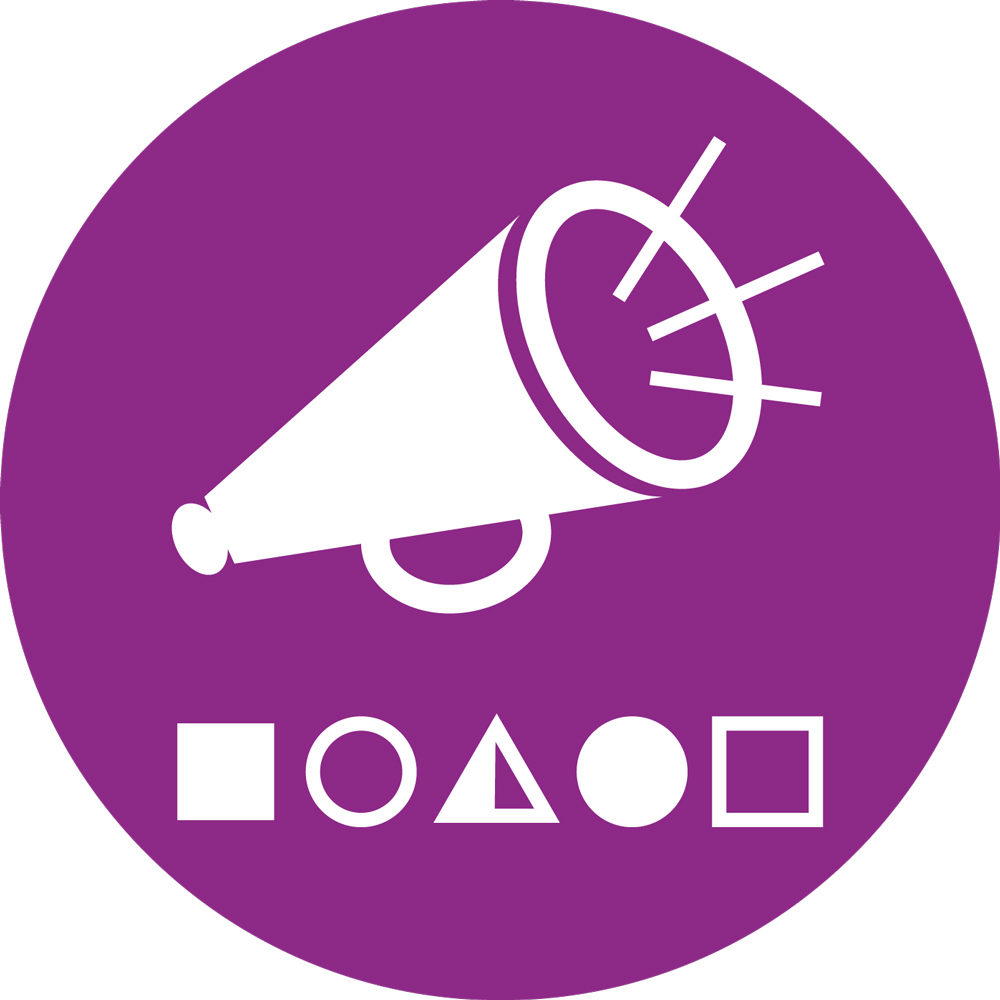 Re: Planning has begun for the 16th SuSanA meeting in Stockholm, 31 Aug. and 1. Sept. 2012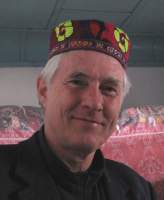 26 Jul 2012 12:41
#1987
by

sjoerdnienhuys
It would be interesting to develop a comprehensive advise or guidebook on URBAN AGRICULTURE based on the recycling of human waste. Biogas production in combination with kitchen waste recycling, slurry processing, dry toilet systems with extra composting (vermiculture), urine diversion for both cases (biogas and dry compost), and the utilization of rainwater and grey water can be included. Naturally, different climate zones need to be taken into consideration. The local marketing of the produce and information on greenhouse design for the colder areas can be part of the package.
Sjoerd from The Netherlands.
Pronounce: 'Sured'
Some of my work on: www.nienhuys.info
for correspondence:

This email address is being protected from spambots. You need JavaScript enabled to view it.
You need to login to reply
Re: Content Ideas for the 16th SuSanA meeting in Stockholm, 31 Aug. and 1. Sept. 2012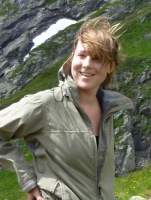 30 Jul 2012 17:46
#2009
by

dorothee.spuhler
Dear Sjoerd

Would you like to moderate a short session on this topic or give a presentation? Do you have some particular curriculum material in mind that you would like to share with WG1?
Best regards
Dorothee
WG1 Co-lead
Working with Sustainable Sanitation and Water Management (SSWM): www.sswm.info
Currently doing research on generating sanitation system options for urban planners and quantifying mass flows for a broad range of options considering novel technologies as an input into decision-making: www.tinyurl.com/eawag-grasp


This email address is being protected from spambots. You need JavaScript enabled to view it.
You need to login to reply
Re: Content Ideas for the 16th SuSanA meeting in Stockholm, 31 Aug. and 1. Sept. 2012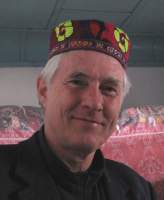 31 Jul 2012 08:22
#2013
by

sjoerdnienhuys
I can refer to some papers that are available such as "Cities Farming for the Future" ,subtitle "Urban Agriculture for Green and Productive Cities", by Rene van Veenhuizen, 19 MB too large to attach. See other attachments.

Maybe a separate number or factsheet can be developed because it is a wide subject and requiring more attention, als from the point of view of building design. Architects now come with ideas for skycrapers that have a totally green facade for improved climate, but it would be more practical if that facade also produces food.
Sjoerd from The Netherlands.
Pronounce: 'Sured'
Some of my work on: www.nienhuys.info
for correspondence:

This email address is being protected from spambots. You need JavaScript enabled to view it.
This message has attachments files.
Please log in or register to see it.
You need to login to reply
Re: Planning has begun for the 16th SuSanA meeting in Stockholm, 31 Aug. and 1. Sept. 2012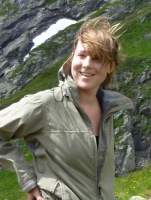 31 Jul 2012 14:13
#2016
by

dorothee.spuhler
Sandy, can you provide me the contact of Tommy Ngai?
Thank you! Dorothee
WG1 Co-lead
Working with Sustainable Sanitation and Water Management (SSWM): www.sswm.info
Currently doing research on generating sanitation system options for urban planners and quantifying mass flows for a broad range of options considering novel technologies as an input into decision-making: www.tinyurl.com/eawag-grasp


This email address is being protected from spambots. You need JavaScript enabled to view it.
You need to login to reply
Re: 16th SuSanA meeting in Stockholm, are you attending?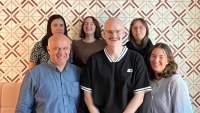 13 Aug 2012 19:17
#2064
by

secretariat
Dear all
This is a call for all the folks who are going to be in Stockholm on the 31 August and 1 September 2012 and who care and believe in sustainable sanitation to attend the 16th SuSanA meeting!
The meeting page with the latest agenda is here:
www.susana.org/lang-en/meetings/16th-sus...ing-stockholm-sweden
If you know you are going to be attending then please go directly to the registration page and register, it takes 1 minute max :
www.susana.org/registration-susana-meeting
I look forward to seeing you there!
Rgds
Trevor
PS. To get an impression of what the SuSanA meeting in Stockholm is all about watch this video impression of the 12th SuSanA meeting in Stockholm in 2010.
Posted by a member of the SuSanA secretariat held by the GIZ sustainable sanitation sector program
Located at Deutsche Gesellschaft für Internationale Zusammenarbeit (GIZ) GmbH, Eschborn, Germany
Follow us on facebook: www.facebook.com/susana.org and twitter: twitter.com/susana_org
You need to login to reply
Re: 6 days to go till the 16th SuSanA meeting in Stockholm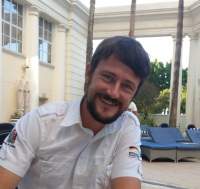 25 Aug 2012 11:26
#2144
by

tmsinnovation

Dear SuSanA community
We have uploaded an updated version of the agenda, with only a few small tweaks here and there still to make before the meeting to finalise the strategy session discussion points for Saturday 1 Sept.
The new agenda now also includes the proposed restaurant to meet for
lunch
on the Friday 31 Aug. at 13:00 after the closing session:
Lunch meeting point: "The Garden Restaurant" in area T located just to the right of the main entrance on your way to hall C. (please see map included in the agenda)
Note, people who have registered for the WWW for the whole week have a lunch voucher included. People who are only coming to the SuSanA meeting but are not registered for the WWW for that Friday need to pay for their own lunch (and ensure we put them on our list so that they can enter the fair; please contact us on
This email address is being protected from spambots. You need JavaScript enabled to view it.
if this applies to you).
The 16th SuSanA meeting has an impressive line up of presenters.
Have a look at the
agenda
here:
www.susana.org/images/documents/04-meeti...tockholm-draft-7.pdf
Thus, if you are going to be in Stockholm on the 31st August or 1st September then please attend the meeting.
You can register here:
www.susana.org/registration-susana-meeting
For more information about the meeting refer to the meeting page here:
www.susana.org/lang-en/meetings/16th-sus...ing-stockholm-sweden
It is not possible to attend the Friday afternoon session AND attend the
field trip
. You will have to choose one or the other. Please contact us if you had ticked both options in the registration form (i.e. Day 1 and Field Trip) and have now made up your mind which one to do. The good thing is that we all get to have lunch together and that we all meet up afterwards at 18:00 for some snack and mingling at the fair and for the Bishop's Arms Pub later on.
We are all getting excited and looking forward to a good meeting.
Hope to see as many of you as possible in Stockholm. (we plan to
video
the presentations on the Friday afternoon and make them available afterwards; for the presentations on the Saturday we are not sure yet if we can also film them).
Kind regards
Trevor (and Elisabeth)
Trevor Surridge
Project Coordinator
Climate-friendly sanitation services in peri-urban areas of Lusaka (CFS-Lusaka) project
German Development Cooperation

GIZ Water Programme office
Chaholi Rd. No 5, Rhodes Park
Private Bag RW 37x
Lusaka, Zambia
You need to login to reply
Re: 6 days to go till the 16th SuSanA meeting in Stockholm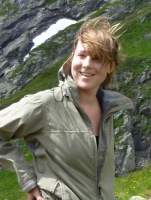 26 Aug 2012 09:44
#2146
by

dorothee.spuhler
Please let me know if you are planning to attend the Working Group 1 meeting (Saturday 1 Sept, 9h30 at SEI) and if you have a specific experience/question you would like to share (email to

This email address is being protected from spambots. You need JavaScript enabled to view it.

)!

After the working group meeting, we will have a moderated group work on drivers for SuSanA participation (10h15). This is an opportunity for YOU to contribute to shape the future of SuSanA – I would like to encourage all of us to attend this session!

Looking forward to seeing you there!

Dorothee
WG1 Co-lead
Working with Sustainable Sanitation and Water Management (SSWM): www.sswm.info
Currently doing research on generating sanitation system options for urban planners and quantifying mass flows for a broad range of options considering novel technologies as an input into decision-making: www.tinyurl.com/eawag-grasp


This email address is being protected from spambots. You need JavaScript enabled to view it.
The following user(s) like this post:
tmsinnovation
You need to login to reply
Re: 16th SuSanA meeting in Stockholm (with feedback)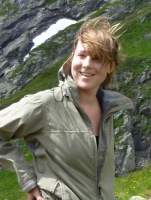 03 Sep 2012 15:27
#2187
by

dorothee.spuhler
I would like to say thank you to SEI and the secretariat hosted by GIZ for the good job they did (once again!) in organizing the 16th SuSanA meeting in Stockholm.

I guess the presentations and videos from the meeting will be uploaded on the SuSanA homepage very soon?

It was new to have the meeting after the world water week and I first thought this will not work out because people will be too washed out. But we had an active and constructive meeting even though we were all tired.

My personal take home point from the first day was the importance for scaling-up of the development of solid business models to strengthen the supply side of sustainable sanitation.

However, I was more marked by the second day. I was looking forward exchange with the other members on how they see the future of SuSanA and I really think we do have to make sure that our vision remains up to date.
One output of the strategy session was that we need a mission in order to more clearly define what we would like to achieve and how and how we are going to support the members in their daily work on the field and to influence the policy dialogue at the same time.

It is a crucial moment for SuSanA – even more as the team of the secretariat will change soon and we do not know yet how this will influence SuSanA as such.

We also had a short working group 1 meeting and I would like to give a short feedback on that:
- Similar to the general SuSanA strategy session, we discussed on the need for defining more clearly the WG1 "mission" (and thus the tasks and activities to be undertaken)
- We highlighted that we would need to map the big field of capacity development in order to identify our areas of priority
- In this process, we would probably need to define what is internal and what external capacity development
- With "internal" capacity development we target our members in order to provide them with knowledge and skills they need for their work (e.g. case studies, fact sheets)
- With "external" capacity development we channel the main reflections of SuSanA in order to support the creation of an enabling environment and influence the policy dialogue.
- Both of these are SuSanA overarching topics and should be done for and with the other working groups.
- The need for a working group on institutional settings was also expressed again and a group will start to reflect on this until next meeting. You can contact me in order to link up with them.

I personally feel, that the development of a SuSanA strategy also includes the development of a SuSanA capacity development strategy (who do we want to target and how?) and we may need to merge these to activities?

The most important thing to move forward however, that we have a driving force moderating the process of strategy development. This is probably the role of the core group.
What do others think?
WG1 Co-lead
Working with Sustainable Sanitation and Water Management (SSWM): www.sswm.info
Currently doing research on generating sanitation system options for urban planners and quantifying mass flows for a broad range of options considering novel technologies as an input into decision-making: www.tinyurl.com/eawag-grasp


This email address is being protected from spambots. You need JavaScript enabled to view it.
The following user(s) like this post:
Elisabeth
You need to login to reply
Re: 16th SuSanA meeting in Stockholm (with feedback)
04 Sep 2012 08:52
#2189
by

Elisabeth
Dear all,
I also wanted to give my impressions of the recent 16th SuSanA meeting at the World Water Week.
In response to Dorothee: yes, we (mainly Trevor) are now busy uploading all the presentations to the SuSanA website. We are also preparing minutes. And we will have the videos online in about 2 weeks. We have all presentations from Day 1 filmed, as well as part of the final discussion on Day 2. I think these videos will be very good and I look forward to having them available on our Youtube channel. Our consultant Hac is currently preparing the clips. We already have the photos of Day 2 online, see here:
www.flickr.com/photos/gtzecosan/sets/72157631369511266/
The group photo shows that once again we brought the SuSanA "spirit" alive: a crowd of friendly, open-minded people who are there to
share and learn
about sustainable sanitation issues.
Group photo of 16th SuSanA meeting (Day 2)
by
Sustainable sanitation
, on Flickr
Dorothee mentioned a change in the SuSanA team: with that she referred to my departure from GIZ as of 1 November 2012. This means I will step down as the lead of the SuSanA secretariat. My successor is shown in the group photo, the second from right, Conrad Thombansen. The fact that he came to this SuSanA meeting, before even having started in his new role, is a good sign! As for me, I will work as an independent consultant. And rest assured, you will at least still see me on this discussion forum also in the future! I wish Conrad all the best in leading the wonderful SuSanA secretariat team at GIZ in Eschborn.
My personal take-home messages or impressions from the SuSanA meeting:
I really enjoyed the fact that Day 1 was at the venue of the Stockholm World Water Week. It felt like we are now part of the mainstream. In the Day 1 session we heard feedback about SuSanA-related sessions from the World Water Week which I found useful. At the WWW, there was e.g. a session by the Dutch Nutrient Network which was interesting because developed countries like the Netherlands are worried about an upcoming P shortage (or price hike) and are preparing for it, together with the private sector.
Also at the WWW there was a session on WASH and nutrition which was excellent (organised by the German WASH network, chaired by Thilo Panzerbieter). Also these presentations were filmed there and will be made available either by GTO or by us. I enjoyed very much the presentations of Robert Chambers and Oliver Cummings, for example. So much to be learnt about nutrition and how lack of sanitation gets people not only sick but also undernourished. The indicator of choice seems to be
stunting
(low height for age). It was felt that a new branding was needed, one idea was
"Grow tall with toilets!"
. I had to chuckle when Robert Gensch told us about this at the SuSanA meeting, as he is quite tall himself! But this stunting issue is very, very important and could become a more useful indicator than diarrhoeal disease incidents.
On Day 1 of the SuSanA meeting there were two presentations about CLTS in Senegal, and adaptations to CLTS. The interesting problem was (for JICA) that it was hard to find communities that hadn't already been "spoilt" or let's say affected by subsidy schemes. CLTS works best initially if no "hand-outs" are available to the community. JICA's approach was to assist with building/upgrading of toilets only after the community had reached Open Defecation Free status.
Then Day 2 was at the usual place at SEI and there we were more "amongst us" which was also good. I enjoyed very much to get updated on latest work of some of our SuSanA partners, for example the presentations from India (Vishwanath and David Crosweller) were very interesting - and almost contradictory as one was talking about faecal sludge management for millions of people in Bangalore and the other about trying to scale up use of UDDTs.
Vishwanath pointed out that SuSanA WG 5 should get more into logistics and reuse of
faecal sludge
from wet systems, as this is a huge topic in India. Interestingly, fertiliser subsidies have been reduced there and farmers are extremely keen on the faecal sludge from pit latrines and septic tanks. Luckily, solid waste is less of an issue with those pour-flush pit latrines widely used in India compared to basic pit latrines in Sub-Saharan Africa.
It seems to me that one role of SuSanA remains still very important: simply to be a place to find out what other people are working on and to make this available to everyone in a systematic manner.
The discussions on strategy and the future of SuSanA were also very important and good. For me, it was more of a brainstorming, but more work on refining ideas and really thinking
how
they could be implemented is still needed. (keeping in mind the nature of SuSanA as not being an organisation but a loose network where people donate their time when it matches with their own work requirements).
Interesting was also the discussion how SuSanA could contribute to the discussion on the Post-2015 MDG for sanitation, but I will put that under a different thread, i.e here:
forum.susana.org/forum/categories/80-glo...anitation-monitoring
That's all from me for now. Looking forward to reading from others, too.
I am sorry that I didn't mention
all
the interesting presentations of the two days, I just didn't want this post to get so long that people lose interest. I am hoping that others will chip in.
Regards,
Elisabeth
Head moderator of this Discussion Forum
(under consultancy contract with Skat Foundation funded by WSSCC)

Dr. Elisabeth von Muench
Independent consultant located in Brisbane, Australia


This email address is being protected from spambots. You need JavaScript enabled to view it.


Twitter: @EvMuench
Founder of WikiProject Sanitation: en.wikipedia.org/wiki/Wikipedia:WikiProject_Sanitation
My Wikipedia user profile: en.wikipedia.org/wiki/User:EMsmile
The following user(s) like this post:
tmsinnovation
You need to login to reply
Re: 16th SuSanA meeting in Stockholm (with feedback)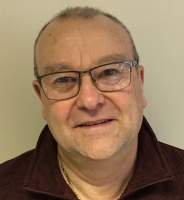 05 Sep 2012 08:23
#2196
by

DavidAlan
I would also like to add my thanks to the individuals from GIZ and SEI for their fantastic effort in staging the Susana meeting. It has made me determined to attend at least one meeting a year and do my best to get more involved.

To pick up on something Elisabeth said, one of the things I like about Susana is the diverse mix of sustainable solutions on which people are working, and the mutual respect that is given. It really sets Susana apart from many organisation in which I have been involved.

David
The following user(s) like this post:
Elisabeth
You need to login to reply
Re: 16th SuSanA meeting in Stockholm (with feedback)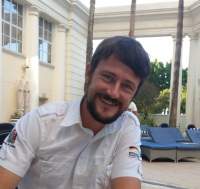 12 Sep 2012 17:06
#2239
by

tmsinnovation
Dear SuSanA community
The presentations from the 16th SuSanA meeting are now up online on the meeting page here:
http://www.susana.org/lang-en/meetings/16th-susana-meeting-stockholm-sweden
We are in the process of getting all the video footage of the presentation on Friday afternoon edited and will be uploading that as soon as possible. (and we are also working on the minutes of the meeting)
I had an idea with respect to the meeting page that perhaps for all those who presented that we could add a link to the respective part of your organisation's webpage. This link I could build in and could appear where your organisation is mentioned next to your name.
Please let me know your thoughts on that!
Otherwise if you would like any additional features added to the page to make it more useful for you, please let me know. Lastly if you find any errors let me know and I will make the required corrections.
Look forward to hearing from you.
Rgds
Trevor
Trevor Surridge
Project Coordinator
Climate-friendly sanitation services in peri-urban areas of Lusaka (CFS-Lusaka) project
German Development Cooperation

GIZ Water Programme office
Chaholi Rd. No 5, Rhodes Park
Private Bag RW 37x
Lusaka, Zambia
The following user(s) like this post:
Elisabeth
You need to login to reply
Time to create page: 0.401 seconds