Using Senecio lyratipartitus extract after anal ablution (University of Eastern Africa, Kenya)
6325 views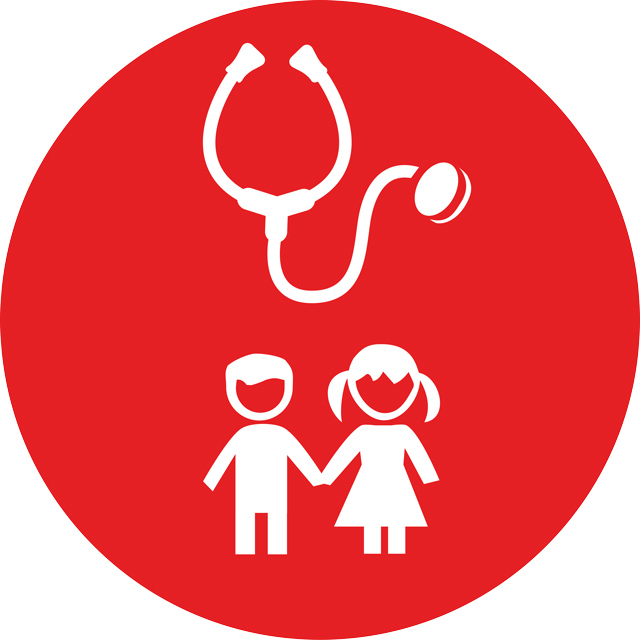 Re: Discussing your research grant on SuSanA discussion forum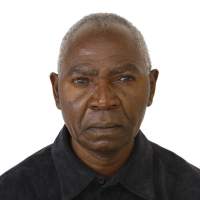 31 May 2013 08:11
#4553
by

asafumaradufu
Dear Elisabeth,
You asked me:
Do you also have photos of the packaged gel, and what can you tell us about the costs? How much would one package cost for the household and how long would it last?
Thank you for your latest email. The cost of a 100 g of was estimated at Ksh 30, the equivaalent of US$0.35. The shelf life could be about 30 days in warm countries and probably a little bit longer in cool weather. However we still need to do more research to be quite certain. Once we get another grant we will come up with proper statistics. A member of a household can carry his or her own tube of gel in his or her own pocket.
When the gel is applied lightly on hands one tube (100 g) could last three weeks according to our estimates. A heavy application would last a week. However we need to do a thorough observation in the field to come with an average estimation. These questions will be answered with certainity in the next phase of research. Let us just hope that our grant application will go through.
I have attached the picture of the gel in the tube: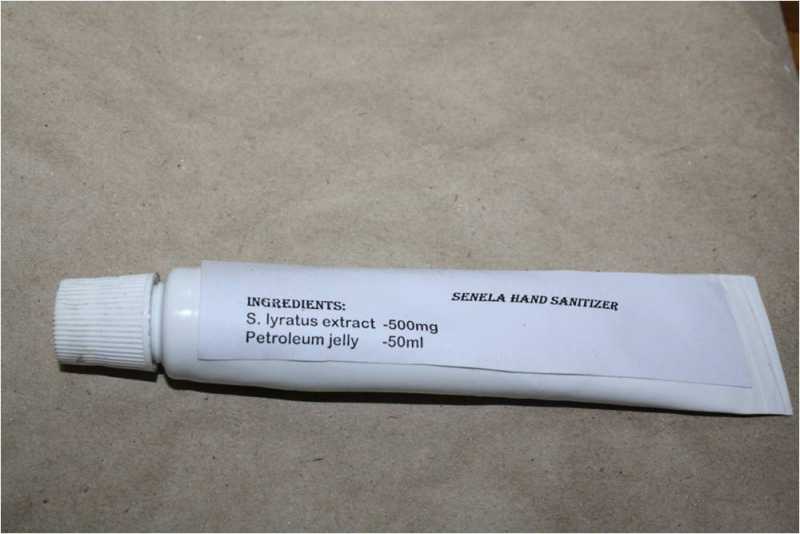 Professor Asafu Maradufu
University of Eastern Africa, Baraton
Affiliate Researcher
Tel: +255762102042: +254722141670
Email:

This email address is being protected from spambots. You need JavaScript enabled to view it.
You need to login to reply
Using Senecio lyratipartitus extract after anal ablution (University of Eastern Africa, Kenya)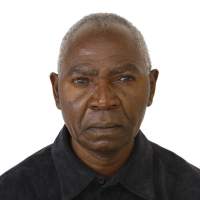 19 May 2013 19:05
#4427
by

asafumaradufu
Senecio lyratipartitus extracts are effective against diarrhea causing organisms. Control of diarrhea pathogens using a natural hand disinfectant will lower cases of diarrhea which is responsible for about 2 million deaths annually among children world wide.
Here is the information about the project that I led from May 2011 until Oct. 2012 under a grant by the Bill & Melinda Gates Foundation:
Title of grant:
Using Senecio lyratipartitus Extract After Anal Ablution
Name of lead organization:
University of Eastern Africa, Baraton
Primary contact at lead organization:
Asafu Maradufu
Grantee location:
Eldoret, Kenya
Developing country where the research is being or will be tested:
Kenya
Short description of the project:
In the early stages of this project, it was established that water kept in pans, pots and buckets for anal ablution after defecation was replete with diarrhea causing pathogens. Hands used for anal ablution were definitely contaminated with pathogens through the contaminated water. Individuals taking no measures to disinfect their hands were carrying and spreading the pathogens to members of their households and others through hand shaking and in their various duties such as cooks in hotels and as vendors of food items. The plant S. lyratus (lyratipartitus)could be used to disinfect hands and thus stop or reduce incidences of diarrhea which causes about 2 million deaths worldwide among children below the age of five.
More plant materials are required to test this hypothesis on a wider scale and also mount campaigns to educate people of the findings.
Goal(s):
The goal of this project is to produce a gel-based disinfectant from plant extracts of Senecio lyratipartitus which can be applied to hands. This disinfectant will reduce contamination associated with the practice of anal ablution among certain communities.
Objectives:
To develop an affordable hand sanitizer from the senecio lyratipartitus which can be applied on hands after anal ablution and thus prevent or reduce cases of diarrhea not only within a given household but also in a wider population.
To sensitize populations practicing anal ablution of the inevitable dangers of spreading diarrhea through undisinfected hands to individuals and a given population.
Start and end date: 1 May, 2011, End date 31 Oct 2012
Grant type: GCE Round 6
Funding for this research currently ongoing (yes/no): No
Research or implementation partners: None
Links, further readings – results to date:
There was a presentation and paper at FSM-2 Conference:
www.susana.org/en/resources/library/details/1761
Video of my presentation:
Current State of Affairs
:
Our team applied for phase II grant from the foundation, but we have not received a response. We intend to continue the project with hopes that we will get funding. A sample of our hand sanitizer gel was presented and demonstrated to some participants attending the FSM2 conference in Durban. If resources will be available, we intend to produce a large quantity of S. lyratus disinfectant to be tested in a wide population that practices anal ablution after defecation. Time allowing, we will work on purification and isolation of the active ingredients of Senecio lyratus. Intellectual Property Rights will also be sought.
Biggest Success So Far:
The biggest success so far is that we established that water kept in buckets, pans and pots in the precincts of latrines for anal ablution after defecation is contaminated with diarrhea causing pathogens. This is the main source of food contamination in a household and in a population were some or everyone practices anal ablution after defecation without recourse to hand washing with soap and clean water. Extracts of S. lyratus are effective in reducing or eliminating diarrhea causing pathogens and a gel formulated from S. lyratus extracts can be made and used effectively to tackle diarrhea causing organisms. Application of such a gel to disinfect hands after anal ablution will certainly reduce incidences of diarrhea in populations' endemic with diarrhea, thus lives will be saved.
Main Challenges:
The challenges that will probably face this project would be to convince users of hand disinfectants to apply hand sanitizers regularly and faithfully. Educating people worldwide, particularly in Asia and Africa on the use of hand sanitizers after defecation may take time and resources may not be easily forthcoming. Government approval for use of such sanitizers in many countries may also take time.
Regards
Asafu Maradufu
P.S. I also add my 2-page final report from Nov. 2012 below.
This attachment is hidden for guests.
Please log in or register to see it.
Professor Asafu Maradufu
University of Eastern Africa, Baraton
Affiliate Researcher
Tel: +255762102042: +254722141670
Email:

This email address is being protected from spambots. You need JavaScript enabled to view it.
This message has an attachment file.
Please log in or register to see it.
You need to login to reply
Time to create page: 0.326 seconds