Handwashing - a matter of mere question of reflex, conviction, and responsibility
2616 views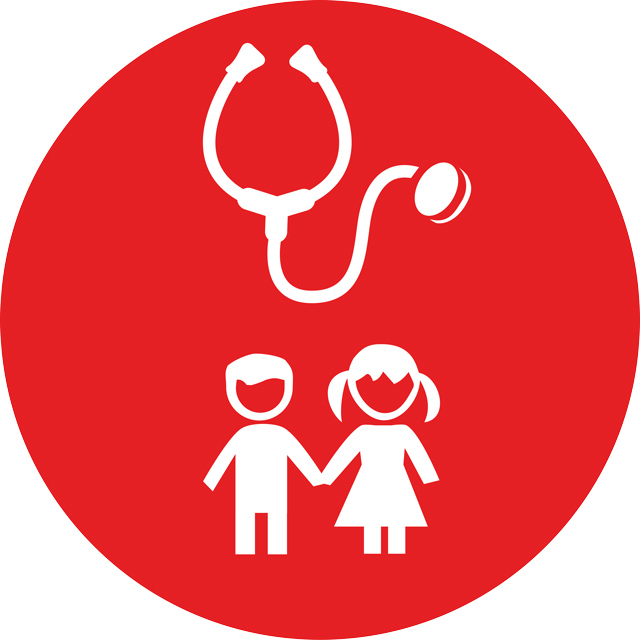 Handwashing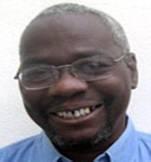 15 Jan 2020 14:05
#28823
by

MLDIARRA
Handwashing and me: a reflex or a habit?
Washing hands for ordinary people is a reflex in everyone, a simple shrug for all except small children (under 10 years). This should be innate to all man. But this act, as a reflex, requires conditioning to be triggered systematically. And this conditioning is linked to one or more excitations of our sense organs. Here in the case of our hands, it is about sight, smell and touch. Otherwise, if I see that my hands are dirty / dirty (mud, food, blood, etc.), I wash them and when I feel that they have a bad smell (fish, poo, gasoline etc.), and I wash them. However, if simple water can very often remove dirt, for odors, I am forced to use products, which can range from the simplest (soap, ash) to the more complicated (alcohol, other detergents). Well, not so simple, the conditioning of my reflex is also excited by the touch, in other words if I doubt what I touched as dirty or dangerous, I rush to wash my hands immediately. But, I often sometimes even underestimate or misjudge the dangerousness of what I touch or manipulate (invisibility of microbes and other viruses to the naked eye), misleading clean appearance of my hands, or laziness of simply wash them ... While washing my hands, the effects I'm looking for are the cleanliness of my hands (aesthetics / ease) and my protection and comfort (fear intoxication / ease).
So, if it is always good to wash our hands for obvious reasons, does it mean all the time wash his hands? Who would have the time and the means to do this?
My "friend" WASH for some years now, one of whose approaches is the Handwashing with soap, because convinced by this evidence that it reduces the risk of diarrhea of 50%, has, unless required a regular washing, ask to do it at certain critical times: before eating, before preparing food (cooking), after the toilet and after the anal washing of children. Ha! "Before eating," hmm! dear "friend" WASH, often when I'm hungry as a wolf and the good smell of food makes me waggle and heckle my nostrils, I admit that sometimes I forget or I lose the reflex to wash myself hands ... For the rest it seems easy (smell and dirt oblige) but here too dear "friend" WASH many of your protected women at home are convinced that the stool of children are innocuous and harmless
You agree with me that all this is ultimately a matter of mere question of reflex, conviction, and responsibility ... Ha! In all that, to doubt, we say we must know ... By the way, when the habit of washing my hands regularly with soap will settle permanently at me! For that I must changing mindset, and that's all the question!
Mamadou Lamine DIARRA
Research & Documentation Officer

WaterAid, Bamako (Mali)
E-mail:

This email address is being protected from spambots. You need JavaScript enabled to view it.



Tel.: (+223) 20 29 54 50
WaterAid Mali facebook page : Facebook
You need to login to reply
Re: Handwashing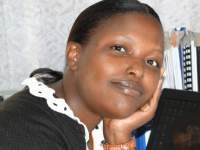 17 Feb 2020 14:29
#29044
by

CharlotteM
Dear Mamadou,
Thank you for your insight on your day to day activities that surround the habit of handwashing. It is interesting to note that there are instances you have considered handwashing not so necessary and often overlooked.
Please tell us more! With the women for instance, have you started an awareness movement that you can showcase here? Pictures and documents? How is it so far? Is there an organization you are partnering with to raise awareness on handwashing?
Looking forward to hearing from you.

Regards
Charlotte
Charlotte Mong'ina Maua
Water and Sanitation Consultant

M +254 (0) 723 571 463
E

This email address is being protected from spambots. You need JavaScript enabled to view it.


L: Nairobi, Kenya
The following user(s) like this post:
MLDIARRA
You need to login to reply
Re: Handwashing
21 Feb 2020 08:54
#29074
by

Reese8209
It is indeed a matter of reflex and education, combined with the trigger of the senses (you feel a weird smell or your feel your hands to be sticky or dirty). Handwashing is mandatory after certain activities, but I don't view it personally as mandatory before others. For example, I don't always wash my hands before I eat because they don't feel or smell weird, I haven't done anything compromising, and I eat with a fork or spoon anyway, so I won't be in direct contact with the food. However, I always wash after using the toilet for sanitary reasons. I don't believe in compulsive handwashing either, it's a waste of water after all, but it is indeed a habit that I take up probably more times per day than necessary.
The following user(s) like this post:
MLDIARRA
You need to login to reply
Re: Handwashing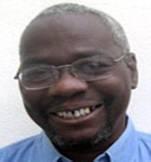 21 Feb 2020 10:39
#29078
by

MLDIARRA
Dear Charlotte,

Thank you Madam for your interest in this article, which is from personal inspiration, as its title indicates, in other words my field of experience is my own self and my relationship with the HWS. What are the emotional or motivational factors for me to wash my hands with soap regularly? I THINK, NORMALLY, I'M THE ONLY ONE IN THIS WORLD TO ANSWER THAT... And that, after ten years of work in WASH development projects in Mali. Because the best knowledge is self-knowledge (Confucius). In the sense that it is the fruit of personal experience, but which also falls within the more general framework of the search for determinants of personal, socio-economic, cultural, psychological / emotional comfort / motivations etc. with the washing of hands with soap.

Besides, far from me, any claim to say that the HWS is not necessary or should be ignored as you seem to understand it (It is interesting to note that there are instances you have considered handwashing not so necessary and often overlooked from your questions)

Regards
Mamadou Lamine DIARRA
Research & Documentation Officer

WaterAid, Bamako (Mali)
E-mail:

This email address is being protected from spambots. You need JavaScript enabled to view it.



Tel.: (+223) 20 29 54 50
WaterAid Mali facebook page : Facebook
You need to login to reply
Re: Handwashing
23 Mar 2020 09:21
#29331
by

Reese8209
What I find baffling at the moment, at least, is how quickly a person's perspective can change. While I did wash my hands more than most people likely, I never saw it as a mandatory task. For the last days, however, I've been doing it compulsively. Now I'm at the point where I even ordered an automatic soap dispenser (
https://popular.reviews/best-automatic-soap-dispenser/#2_Simplehuman_ST1023
it ain't that cheap, but hopefully, it'll do its job for enough years to be worth the money I'll spend on it) and am trying my hardest not to touch anything other people are touching. If I do have to, I immediately sanitize my hands, it's actually becoming a bit of an issue, the skin on my hands is starting to crack from overwashing. The reason for my compulsive behavior is easily understandable, I live in an area affected at the moment and this is one of the basic tasks for prevention. I now hope that awareness is amplified and all of us affected stick to these practices even when the crisis ends. Woefully, poor areas cannot afford these luxuries, automatic dispensers, sanitizer dispensers, sanitizers at their discretion, and so on. Hopefully, that day will come too, but it's surely not today.
The following user(s) like this post:
MLDIARRA
You need to login to reply
Time to create page: 0.243 seconds
DONATE HERE