Editing the Wikipedia page on handwashing
6107 views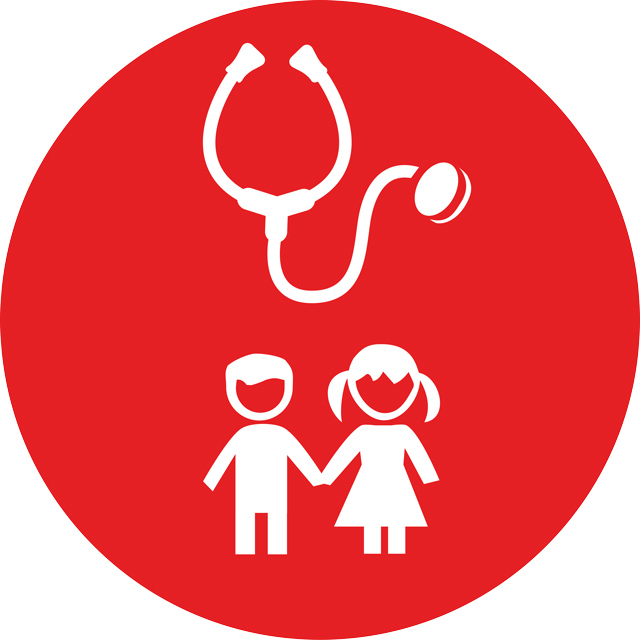 Re: Reply: Editing the Wikipedia page on handwashing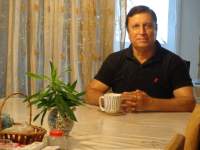 26 Apr 2015 17:15
#13073
by

F H Mughal
Dear Michael,

I have briefly looked at the wikipedia page for handwashing. I would like to add the following in the page:

• Reference to the UN General Assembly Resolution 64/292 of 3 Aug 2010 may be given. The resolution 'recognizes the right to safe and clean drinking water and sanitation as a human right that is essential for the full enjoyment of life and all human rights.'

• Alongside sanitation, handwashing with soap after defecation acts as a primary barrier to faecal–oral spread of diarrhoea by preventing faecal matter from entering the environment, while handwashing with soap before eating reduces transmission from faecal pathogens in the environment (Curtis V. et al. (2000), Domestic hygiene and diarrhoea - pinpointing the problem. Tropical Medicine & International Health 5, 22–32).

• Myth: In the rural areas of Sindh province, village women still consider infants' feces as harmless and, do not wash their hands with soap, after cleaning the infants' bottom.

• For handwashing, three ingredients are most essential: use of soap (ash can be used, where soap is not available); vigorous rubbing and scrubbing between fingers and fingernails; and the handwashing time.

• I researched on an appropriate handwashing time by looking at many resources (WHO, Unicef, US Centers for Disease Control and Prevention, Australian healthcare, Canadian healthcare, Minnesota Department of Health, Food Safety Authority of Ireland, The Global Public-Private Partnership for Handwashing with Soap, Health Education to Villages, and a personal communication with a London-based institution). The review showed that while the handwashing time varies from 10 to 60 seconds, the most advocated handwashing time was found to be 15 to 20 seconds. And, in most cases, it was advocated that if the hands are visibly soiled, ingrained with dirt, or oiled, the handwashing time should be appropriately (based on commonsense) increased. Running water was preferred but is not essential.

• The handwashing time of 15 to 20 seconds would apply when toilets are used, before cooking food and, before eating food.

• Some interesting publications are attached

Regards,

F. H. Mughal
F H Mughal (Mr.)
Karachi, Pakistan
This message has attachments files.
Please log in or register to see it.
You need to login to reply
Re: Reply: Editing the Wikipedia page on handwashing
21 Apr 2015 21:31
#13020
by

jkamanda
I think we should look into what the World Bank (WSP) is doing in global handwashing at
globalhandwashing.org/
You need to login to reply
Re: Editing the Wikipedia page on handwashing
21 Apr 2015 19:36
#13019
by

Elisabeth
Dear Michael,
I think this is in principle a very good idea. However, I would perhaps keep the information about the SDG on the handwashing page rather short (just 1-2 sentences, with hyperlinks to the other articles), but then rather focus on editing the
Wikipedia page about SDGs
(Sustainable Development Goals). This could be a smart move because those people reading the SDG page on Wikipedia might know very little about handwashing.
The Wikipedia page on SDGs is still very short:
en.wikipedia.org/wiki/Sustainable_Development_Goals
Whereas the page on Millennium Development Goals (MDG) is much more detailed:
en.wikipedia.org/wiki/Millennium_Development_Goals
Whatever you do on the SDG page, please ensure that you have one or several reputable sources to cite for your statements (and not just your own website, ideally).
Coming back to the Wikipedia page about handwashing (
en.wikipedia.org/wiki/Hand_washing
):
Thank you for your edits on that page regarding the history of handwashing. I have improved a bit what you had written and it now reads like this:
en.wikipedia.org/wiki/Hand_washing#History
History [edit source | edit]
The importance of hand washing for human health - particularly for people in vulnerable circumstances like mothers who had just given birth or wounded soldiers in hospitals - was first recognized in the mid 19th century by two remarkable pioneers of hand hygiene: the Hungarian physician Ignaz Semmelweis* who worked in Vienna, Austria and Florence Nightingale, the English "founder of modern nursing".[54] At that time most people still believed that infections were caused by foul odors called miasmas.

In the 1980s, foodborne outbreaks and healthcare-associated infections led the United States Centers for Disease Control and Prevention to more actively promote hand hygiene as an important way to prevent the spread of infection.[54] The outbreak of swine flu in 2009 led to increased awareness in many countries of the importance of washing hands with soap to protect oneself from such infectious diseases. For example, posters with "correct handwashing techniques" were hung up next to hand washing sinks in public toilets and in the toilets of office buildings and aiports in Germany.[citation needed]

Developing countries [edit source | edit]
In developing countries, hand washing with soap has been gaining recognition as a cost-effective, essential tool for achieving good health, and even good nutrition.[54] Lack of reliable water supply, soap or hand washing facilities in people's homes, at schools and at the workplace make it however a challenge in developing countries to achieve universal hand washing behaviors. Initatives such as the Global Handwashing Day are trying to achieve behavior change and increase awareness.
*
By the way, the story about Ignaz Semmelweis is absolutely fascinating!! Mind boggling to think how many more deaths of mothers after childbirth could have been prevented if the medical establishment had listened to him earlier than years after his death! Check out his life on the Wikipedia page about him (which I have edited in the meantime to give a better link back to the handwashing page)! en.wikipedia.org/wiki/Ignaz_Semmelweis
It would be good if someone could help to flesh this out further and to provide further references that could be stated to back up these statements about the history of handwashing?
Also, I am in two minds on whether there should be a sub-heading called "developing countries" and at which level or not (so far, I have put it under the history heading).
Note that the health aspects are already covered in some depth at the start (
en.wikipedia.org/wiki/Hand_washing#Health_aspects
), and the question is again whether these health aspects should differentiate between developing countries and Western countries, or whether that is not necessary.
There are some issues specific to developing countries when it comes to handwashing, most notably the lack of access to water and soap, but the question is how to weave that into this article - which started out as an article written from a US-centric perspective (like many of the Wikipedia articles).
The other people watching this Wikipedia page on handwashing will let us get away with lots of stuff, provided we are always citing high quality references for our statements if possible. This is the key. Documents by WHO do count as high quality sources, so that's good. Documents by UNICEF probably as well. Also by CDC (Centres for Disease Control) and similar. And of course Cochrane reviews and similar review articles from the medical field (when it comes to making claims about health aspects).
I hope my post doesn't put people off from becoming active but provides encouragement and guidance.
These rules do make sense - after all, we all want to read high quality information on Wikipedia, not just people's "opinions" and guess work.
Greetings,
Elisabeth
The following user(s) like this post:
F H Mughal
You need to login to reply
Re: Editing the Wikipedia page on handwashing
21 Apr 2015 17:59
#13015
by

mch223
We were thinking of drafting a section to add that explained the importance of handwashing as a development issue, particularly its inclusion in the post-2015 SDGs.

The MDGs included safe water and sanitation (MDG 7, Target 3) however hygiene was not included in these goals. As part of the Zero Draft of the SDGs, Goal 6 is "Ensure availability and sustainable management of water and sanitation for all".

This section could offer some statistics about the economic/ human development cost of poor hand hygiene.

What do you all think?
You need to login to reply
Re: Wikipedia Editing
14 Apr 2015 14:45
#12891
by

Elisabeth
Aha, awesome!

Please check also the talk page of this Wikipedia article, I had written already one suggestion there already:
en.wikipedia.org/wiki/Talk:Hand_washing
This is what I had written there:
More references needed towards situation in developing countries - lack of handwashing kills children
When I have the time, I would like to add more information about the relevance of handwashing for the situation in developing countries. Some information from the article on Global Handwashing Day could also be used for this (simple intervention to reduce pneumonia and diarrhoea for example).EvM-Susana (talk) 14:59, 4 March 2015 (UTC)
Also please see what you can add for low-cost handwashing technologies. Here I recommend that some of the publications by Peter Morgan from Zimbabwe are cited. You find them in the SuSanA library here:
www.susana.org/en/resources/library?search=morgan
Like this one:
Morgan, P. (2011). Hand washing devices - How to make and use. Aquamor Pvt Ltd., Zimbabwe
www.susana.org/en/resources/library/details/1490
Also I would say make sure these documents - which I had determined to be key documents on handwashing - are cited in one way or another:
forum.susana.org/forum/categories/23-han...gory-on-hand-washing
Also more photos from a developing countries context would be good. We have photos from Peter Morgan in the SuSanA flickr database here:
www.flickr.com/photos/gtzecosan/sets/72157625967026368/
The same photos are also available already in Wikimedia Commons, so it's very easy to include them in the article with a few simple clicks.
Let me know if anything is unclear, I am ready to help.

Make sure that you provide a high quality citation for each important statement, fact or figure.
You might also find it useful to read through our WikiProject Sanitation page:
en.wikipedia.org/wiki/Wikipedia:WikiProject_Sanitation
and through the Manual of Style (Sanitation) page:
https://en.wikipedia.org/wiki/Wikipedia:Manual_of_Style_(Sanitation)
Let us know how you get on- enjoy!
Cheers,
Elisabeth
You need to login to reply
Editing the Wikipedia page on handwashing
14 Apr 2015 14:13
#12890
by

mch223
Hello all!
Michael here from the PPHW. A few of us in this forum have decided to edit and add to the wikipedia page for handwashing (
Found here
).
Because Wikipedia is such a frequently used source of information for the general public, we figured it would be best that this page reflect the accurate up-to-date information. We also found some gaps where we could add information.
Perhaps in this thread, you might offer some suggestions, fact checking or ideas for additions as we continue to make changes.
Thank you!
You need to login to reply
Time to create page: 0.292 seconds
DONATE HERE