Research project funded by BMGF: Sustainable Decentralized Wastewater Management in Developing Countries (AIT, Thailand)
22.6k views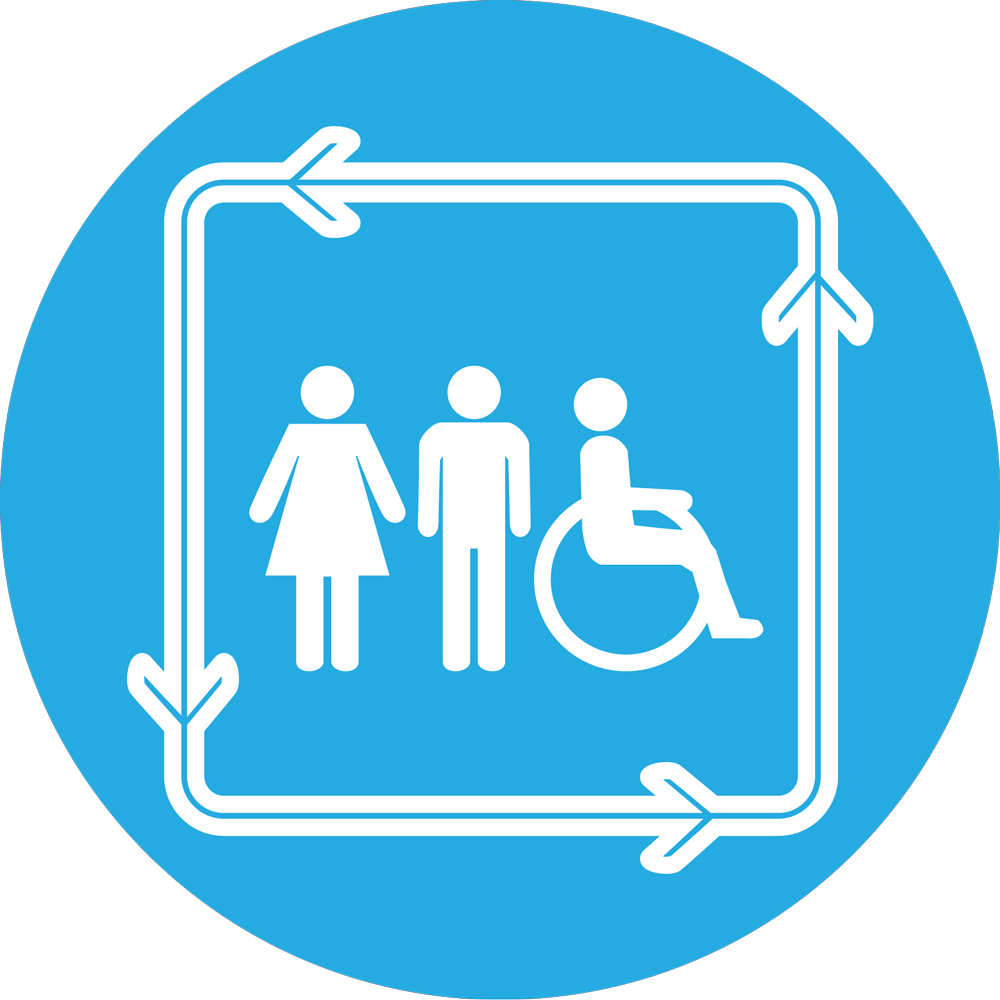 Re: Reply: Sustainable Decentralized Wastewater Management in Developing Countries (AIT, Thailand)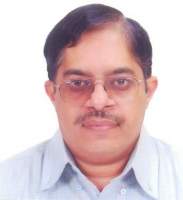 20 Apr 2014 04:05
#8268
by

Bhaskar
Christoph
A number of decentralized wastewater management technologies are discussed in this book published by CSE, India:
Reinvent, Recycle, Reuse - Toolkit on Decentralised Wastewater Management
www.cseindia.org/content/reinvent-recycl...astewater-management
One of the solutions is to use fish ponds to treat sewage. The nutrients and carbon would be converted into fish biomass.
I browsed the Global Wetland Technology website, the fish pond solution would be similar to this except that instead of growing grass or plants on land, you have to grow algae and fish in ponds. The cost of construction and maintenance of fish ponds would be lower and income per hectare and per million liters of sewage, much more.
Regards
Bhaskar
Clean technology promoter.

I am working on a clean technology product to grow Diatom Algae in large waterways. Diatoms account for about 25% of all photosynthesis on Earth and hence are the best solution to consume CO2, N and P and oxygenate water and feed fish.

I am a Chartered Accountant but am now an entrepreneur focussed on clean technology.
You need to login to reply
Re: Sustainable Decentralized Wastewater Management in Developing Countries (AIT, Thailand)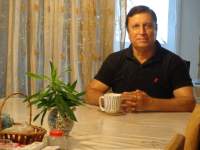 20 Apr 2014 16:09
#8270
by

F H Mughal
Dear Christoph,
Visiting AIT is no problem. When you land at Suvarnabhumi Airport (New Bangkok International Airport), take "Taxi-Meter" cab for AIT. You can even stay at AIT Center (nominal room charges) and see our wonderful campus, state-of-the-art Environmental Engineering laboratories, and students' pilot-scale and bench-scale research plants. I'm sure, Prof. Thammarat will guide you in visiting some wastewater treatment plants in Bangkok. You can log on to
www.ait.ac.th
for more information about AIT and the AIT Center.
I bet, that will be the visit of your lifetime!!
Don't forget to make some video recordings. Enjoy!
Regards,
F H Mughal
F H Mughal (Mr.)
Karachi, Pakistan
The following user(s) like this post:
christoph
You need to login to reply
Re: Sustainable Decentralized Wastewater Management in Developing Countries (AIT, Thailand)
20 May 2014 13:28
#8678
by

Elisabeth
I thought that I should add some further information about the research work at AIT which Thammarat exhibited in March at the Reinvent the Toilet Fair, see page 1 of this thread above (the two videos that he posted above got several hundred views on Youtube each, which is not bad)
Photos of the exhibit and three photos of posters on display are available here in this Flickr album:
www.flickr.com/photos/gtzecosan/sets/72157644707061936/
Two example photos from this Flickr album:
Solar septic tank prototype
by
Sustainable sanitation
, on Flickr
Hydroclone toilet prototype (the hydrocyclone is on the left, the toilet squatting pan is on the right)
by
Sustainable sanitation
, on Flickr
Information taken from the Technical Guides of the fair (p. 11, see here:
susana.org/lang-en/library?view=ccbktypeitem&type=2&id=2001
)
Solar Septic Tank and Hydrocyclone Toilet

Asian Institute of Technology (AIT) is working on two new
technology advancements in their quest to resolve some
of the world's sanitation needs. First, AIT is developing
a modification of conventional septic tank technology by
establishing thermophilic anaerobic conditions within
the Solar Septic Tank. The thermophilic conditions,
which primarily consist of applying high temperature
(50-60°C) to septic waste, will offer faster degradation
rates and greater disinfection efficiencies compared
to conventional septic tanks. The system consists of
two main components: a top-floor standard flush toilet
system, and a lower-level solar septic system. The
thermal reactor will be heated through heat exchange
device by circulating hot water surrounding the reactor.
This water is itself heated by use of a solar panel, so no
external electrical source is required.

Additionally, AIT is presenting a black water separator
toilet called the Hydrocyclone Toilet. The application of
a solid-liquid separator is a common unit of operation
in many other fields. However, in the case of onsite
sanitation systems its application is limited and
challenging due to the unpleasant characteristics of fecal
materials. In this regard, AIT is endeavoring to develop
an efficient separator and appropriate onsite solid and
liquid disinfection technology. The Hydrocyclone offers
several desirable characteristics, including no energy
and low maintenance requirements.

Separated solids will be treated primarily by heat
application. By a certain degree of temperature and
duration of exposure, the separated solids will be
disinfected and released from the heating unit. Heat will
be produced by solar energy. The separated liquid will be
further disinfected by using electrochemical technology.
The appropriate conditions and specific configuration of
the treatment technology are being investigated.
Thy hydrocyclone concept for solids-liquid separation looks quite appealing, however I fear that in practice it could quickly get blocked with things that people flush down the toilet (like pads, paper, condoms). Unless these households will all be very diligent? Have you actually tried it out in real life yet, Thammarat?
Regards,
Elisabeth
P.S. Christoph (Platzer), have you been on your mentioned trip to Thailand yet? We hear relatively little about sanitation from Thailand even though I am sure that lots of good work is going on there. As child mortality is low in Thailand (only 15 per 1000 live births which is very good), they must be doing quite well with their sanitation efforts. Check out their remarkable journey in reducing child mortality rates in Thailand in recent decades! :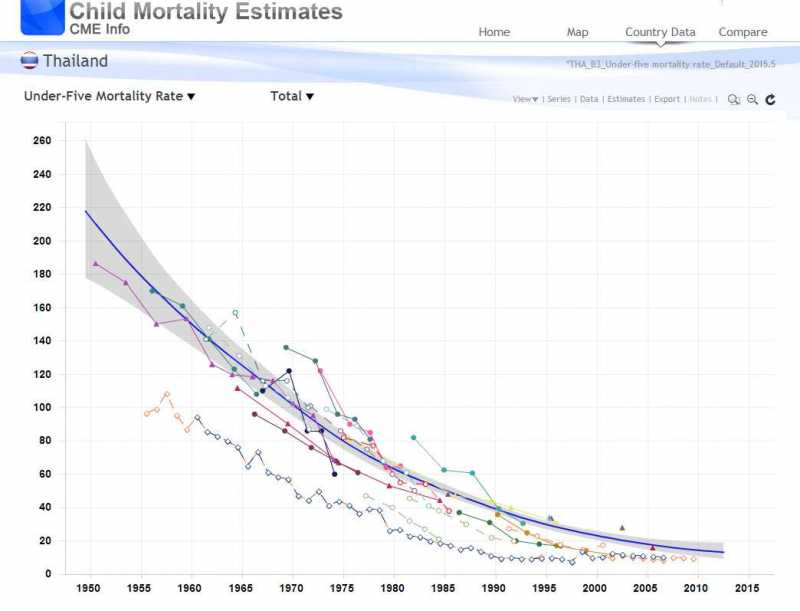 Source:
www.childmortality.org/index.php?r=site/graph#ID=THA_Thailand
You need to login to reply
Re: Sustainable Decentralized Wastewater Management in Developing Countries (AIT, Thailand)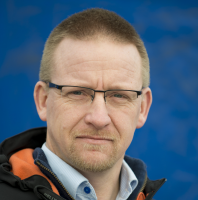 03 Nov 2014 16:11
#10809
by

aquatron
Hello,
I'm quite surprised to see an new invention that is a copy of our over 30 years old product...
You can find an old video on the Aquatron separator here:
++++
Note by moderator:
More information about this Swedish product was discussed here on the forum:
www.forum.susana.org/forum/categories/10...mpany-aquatron#10818
You need to login to reply
Re: Sustainable Decentralized Wastewater Management in Developing Countries (AIT, Thailand)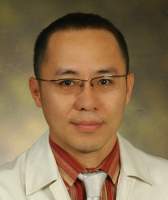 18 Dec 2014 12:56
#11401
by

Thammarat
Thank you very much for posting the comment. We are surprised and disheartened to read the comment from Mr. Daniel relating to our technology.

Our technology solution is distinctly different and inventive. It is a technology solution and not a mere hydrocylone unit. Allow me to note that the comprehensive solution includes a toilet pot/pan for rural/urban poor specifically designed for pour flush, solid–liquid separation system and a septic system operated under thermophilic conditions –all working in synergistic manner. Wish to underline that the system operates with a pour flush in tandem with the specially designed toilet pot and thermophilic septic system.

We have great respect for the forum and our understanding and belief is that this forum is for knowledge dissemination, networking and enabling people to use right knowledge, at the right time and in the right context.

We have been developing appropriate naturally acceptable and technically sustainable (NATS) sanitation technology for the bottom billion poors and community in need. Our sanitation solution is designed for pour flush system with as low water consumption as possible considering water scarcity and challenging conditions poor/underprivileged encounter.
Thammarat Koottatep, D.Eng.
Associate Professor
Asian Institute of Technology, Thailand
The following user(s) like this post:
denniskl
You need to login to reply
Re: Sustainable Decentralized Wastewater Management in Developing Countries (AIT, Thailand)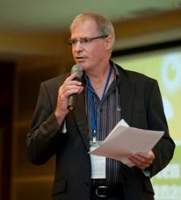 18 Dec 2014 22:13
#11409
by

denniskl
Don't be disheartened Thammaratt:)
Systems may seem similar (to me, as an outsider they do) but clever tech is not the issue anyway - it's suitability for purpose and culture, mass distribution and high volume usage uptake via even cleverer marketing, financial support systems, entrepreneurial models and distribution, installation, servicing and maintenance systems.
If it was just a matter of the tech, problem would have been solved already - we have more than enough low, medium and high tech toilet systems to eliminate OD and the diseases and problems that come with it - but we still have some 2B defecating in the fields.
Why?
Because in a world where we can distribute mobile phones and air time credit to the furthest reaches of the globe, petrol can get wherever it's needed for motorbikes and machinery, beer companies can display their signs and their products in every tiny shop, we continue to insist on toilets for the poor as some sort of public charity programme.
Our efforts will be far better served in marketing toilet systems, and the lifestyles that come with them, as
aspirational lifestyle choices
- and have the demand come from the market ("pull" marketing).
Rather than the current system where 500 toilet system inventors and another 1,000 NGO's beg poor people to "
please take our system
" when they see no need, have no problem with OD (no awareness of the problems) and just don't care (Push marketing).
But they will walk as far as they need to get air time!!
I have started a new thread on this topic here:
forum.susana.org/forum/categories/161-sa...pirational-marketing
Creator of the RealChange Global Impact Fund and MCM GREENMAN GROUP

Solving housing quality , power reliability, water supply and sanitation management in developing countries with private sector impact investors money

Philosophy

* See a problem.
* Make sure it's the real problem (by talking to the people with the problem).
* Find people who are solving this problem somewhere in the world and collaborate - and learn from them to solve the problem
OR
* Create a new solution where none exists
* Find passionate people who care about the problem to help implement solutions

Our solution approach - what's yours?

Dennis McMahon
From Australia; based in Malaysia
www.mcmgreenmangroup.com (R & D and project implementation)

www.RealChangeImpact.com

Funding from the private sector, giving market level returns
You need to login to reply
Re: Sustainable Decentralized Wastewater Management in Developing Countries (AIT, Thailand)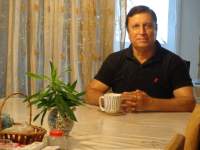 06 Jun 2016 04:43
#18168
by

F H Mughal
Four Innovative Environment Friendly Sanitation Products
According to the AIT June 2016 Newsletter, available at:
www.slideshare.net/mcuait/ait-newsletter-june-2016
, and at:
issuu.com/mcu-ait/docs/ait.newsletter.june.2016
, the AIT (Bangkok-based Asian Institute of Technology), officially launched four innovative environment friendly sanitation products, that AIT experts believe would help Thailand take the lead in improving the quality of life in both Asia and Africa, where they will be implemented.
Dr. Thammarat Koottatep, the Principal Investigator of the project said: "The idea is to have an on-site treatment that is decentralized so that we can avoid transportation of fecal matter over long distances." He said that these products will help establish Thailand as a leader in water and sanitation technologies in the entire ASEAN region and beyond.
These four projects are: a sanitation truck that cleans all sludge; a cyclone toilet that uses gravity for cleaning; a pit that treats sludge before discharging it to the environment; and a solar toilet.
The innovative products were unveiled at AIT on 26 May 2016. The four technology products are the result of a five-year project titled "Reinventing the Toilet" that was funded by the Bill & Melinda Gates Foundation.
Dr. Doulay Koné, Deputy Director, Water, Sanitation and Hygiene (WASH) at the Bill & Melinda Gates Foundation remarked: "AIT has done an excellent job, and now that the technology is ready, we are eagerly looking forward towards its implementation in both Asia and Africa."
What are these four products (technologies)? Perhaps, Dr. Thammarat Koottatep may like to highlight these four technologies, in great details, on this forum.
F H Mughal
F H Mughal (Mr.)
Karachi, Pakistan
You need to login to reply
Time to create page: 0.506 seconds
DONATE HERE