Módulos sanitarios asociados a soluciones basadas en la naturaleza en la Provincia de Córdoba / Naturebased Sanitation Modules in Cordoba Argentina
247 views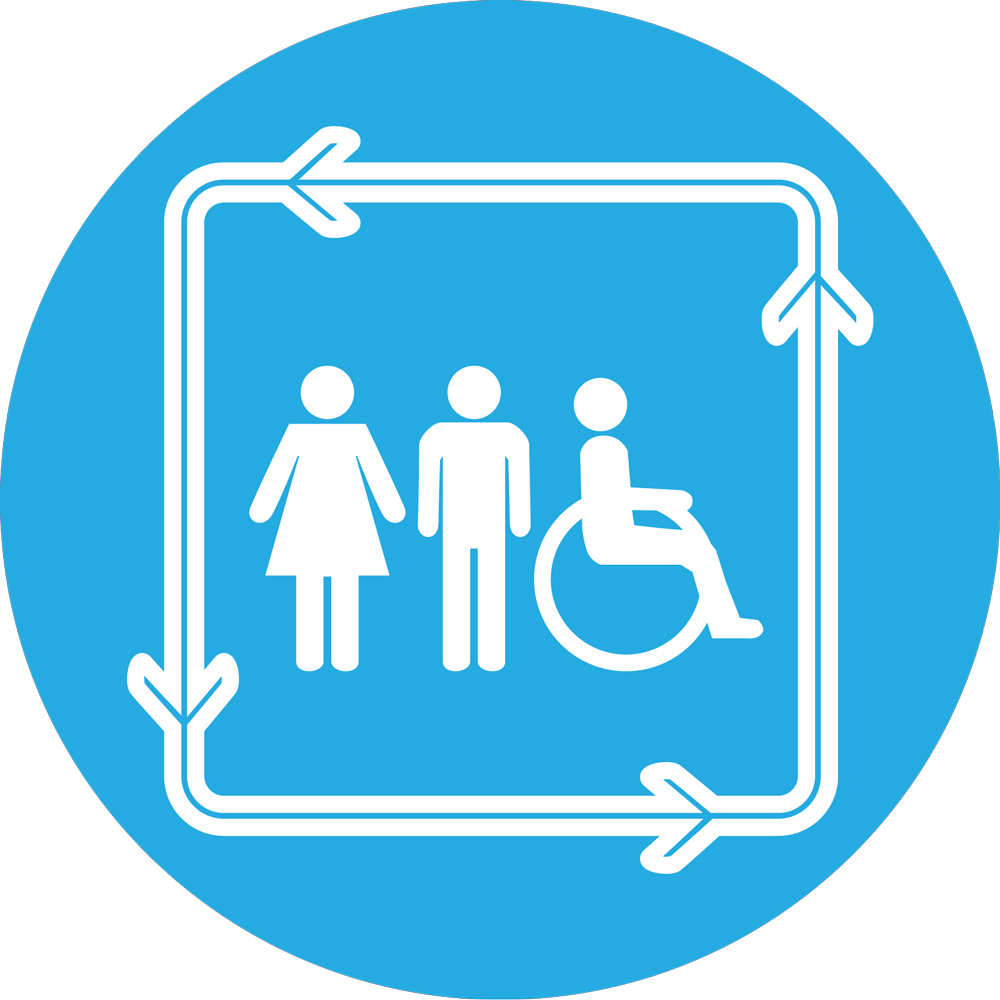 Módulos sanitarios asociados a soluciones basadas en la naturaleza en la Provincia de Córdoba / Naturebased Sanitation Modules in Cordoba Argentina
26 Oct 2023 22:34
#34807
by

Juanmanuel
English below
IMPLEMENTACIÓN DE MÓDULOS SANITARIOS ASOCIADOS A SOLUCIONES BASADAS EN LA NATURALEZA EN EL BALNEARIO PÚBLICO DE UNA COMUNA DE LA PROVINCIA DE CÓRDOBA
Espacio demostrativo de soluciones basadas en la naturaleza adecuadas para el tratamiento de líquidos residuales en zonas ribereñas, y sus modelos de transición para la implementación y apropiación comunitaria.
La Comuna de Villa Ciudad Parque (Provincia de Córdoba – República Argentina) se asienta en una
zona de amortiguamiento que se necesita preservar, ya que se emplaza en las adyacencias del segundo cuerpo de agua más grande de la provincia.  
Existen problemas críticos asociados a la gestión de los efluentes domiciliarios, ya que:
El proceso ininterrumpido de crecimiento poblacional hace que si los sistemas de tratamiento de efluentes cloacales son ineficientes, se genere contaminación de los suelos y las napas de agua subsuperficiales, se produzcan procesos de eutrofización en los cuerpos de agua (crecimiento desmedido de cianobacterias) y otros tantos problemas para la salud humana y el ecosistema local.
Por las características topográficas de la comuna y la distribución de la población, se complejiza unificar sistemas y servicios en toda la comunidad. Se necesita descentralizar y promover sistemas adecuados a cada contexto comunitario.
La Comuna, que tiene 3500 habitantes estables, está abordando la problemática desde su complejidad llevando adelante distintas acciones de impacto múltiple, entre ellas:  
Desarrollo de regulaciones para el tratamiento de aguas residuales domiciliarias a través de sistemas de ecosaneamiento. 
Desarrollo de espacios de articulación junto a actores técnicos estratégicos para desarrollar las capacidades locales y avanzar en el desarrollo de estrategias viables.
A través de estas acciones se busca:
Resolver con soluciones adecuadas el saneamiento en un balneario público a través de experiencias aplicadas de ecosaneamiento.
Hacer visible a la ciudadanía el tratamiento de aguas residuales, a través de dos tecnologías naturales de bajo costo de instalación. En este caso será fitodepuración y lombrifiltro.
Desarrollar sistemas de ensayos y monitoreo para documentar el funcionamiento de la experiencia de ecosaneamiento aplicado a las zonas ribereñas cordobesas, para que sirva de insumo a las comunas y municipios aledaños.
Construcción y apropiación colectiva de las posibles ecotecnologías propuestas y sus modelos de gestión, mantenimiento y control.
Articular una trama asociativa local de actores técnicos, políticos, comunitarios y productivos en torno al ecosaneamiento.
Por este motivo, desde el año 2021, la Comuna viene trabajando sobre sistemas de saneamiento descentralizados junto a un equipo técnico interinstitucional, conformado por: la
Universidad Católica de Córdoba
, el
Colegio de Arquitectos de Córdoba
, la
Fundación Pro EcoSan Miguel
y el
Instituto Nacional de Tecnología Industrial
.  
Para encarar este desafío, todos estos actores nos dimos cita en la Comuna. Han sido jornadas de trabajo intenso donde la agenda de actividades estuvo conducida por las siguientes líneas
principales:  
Reunión de presentación con autoridades de la Comuna.
 Lineamientos para la organización del trabajo en dos ejes simultáneos: estratégico y
 operativo.  
Mesa de Diálogo Multilateral bajo el título: ¿Es posible cuidar el Perilago con soluciones de saneamiento basadas en la naturaleza?
 Es una metodología de participación a través de una situación de diálogo. Se sientan en  lados de una mesa actores que representan: lo político, lo comunitario y lo técnico  académico. 
 Dialogan entre ellos y con el plenario, armando un espacio de intercambio que crea una  expectativa de trabajo conjunto sobre el proyecto.  
Taller de Planificación Participativa.
 Incluye: Relevamiento
in situ
del lugar de implementación, definición del alcance,
 dimensionamiento, establecimiento de línea de tiempo e hitos visibles, asignación de   actividades y responsabilidades y gestión presupuestaria.  
Se propuso una metodología que aborda la problemática desde su complejidad. Por eso, el proyecto se basa en un modelo de gestión que articula las capacidades existentes integrando distintos grupos de investigación, actores públicos, privados, productivos y comunitarios. 
Se busca así desarrollar el proyecto no desde una mirada monosectorial, sino viendo el problema desde la diversidad de enfoques, en procesos de planificación compartida y socialmente
construidos, valorando la colaboración y la asociatividad.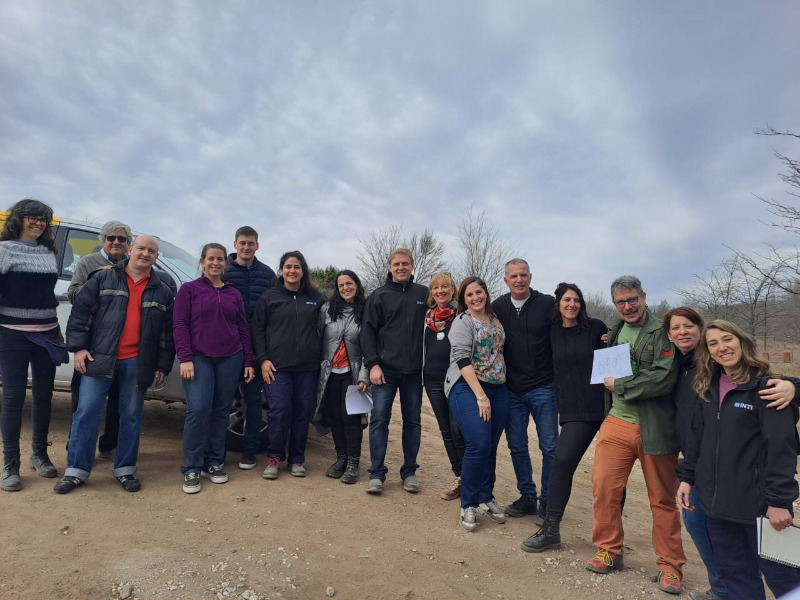 Relevamiento in situ del lugar de implementación por el equipo técnico interinstitucional conformado por la Universidad Católica de Córdoba,el Colegio de Arquitectos de Córdoba, la Fundación Pro Eco San Miguel y el Instituto Nacional de Tecnología Industrial.


[/size]
Mesa de Diálogo Multilateral bajo el título: ¿Es posible cuidar el Perilago con
soluciones de Saneamiento basadas en la naturaleza?
[/size]
Mónica B. Tedesco
Juan Manuel Vázquez  
Área Tecnologías Sustentables
Instituto Nacional de Tecnología Industrial – República Argentina  
Contacto:
tecnosustentables@inti.gob.ar
Translated with google translate:
 IMPLEMENTATION OF HEALTH MODULES ASSOCIATED WITH NATUREBASED SOLUTIONS IN THE PUBLIC SPA OF A COMMUNE IN THE PROVINCE OF CORDOBA (ARGENTINA)
Demonstration space for nature-based solutions suitablefor the treatment of waste liquids in coastal areas, and their transition
models for implementation and community appropriation.
The Commune of Villa Ciudad Parque (Province of Córdoba – Argentine Republic) sits in a buffer zone that needs to be preserved, since it is located adjacent to the second largest body of water
in the province.  
There are critical problemsassociated with the management of household effluents, since:
• The uninterrupted process of population growth means that if sewage effluent treatment systems are inefficient, pollution of soils and subsurface water layers is generated, eutrophication processes occur in water bodies (excessive growth of cyanobacteria) and so many other problems for human health and the local ecosystem.
• Due to thetopographic characteristics of the commune and the distribution of the
population, it is difficult to unify systems and services throughout the community. It is necessary to decentralize and promote systems that are appropriate to each community context.  
The Commune, which has 3,500 stable inhabitants, is addressing the problem from its complexity by carrying out different multiple impact actions, including:  
• Development of regulations for the treatment of household wastewater through eco-sanitation
systems.
• Development of spaces to work with strategic technical actors to develop local capacities
and boost the development of viable strategies.    
Through these actions we seek:  
o   Resolve sanitation in a public spa with appropriate solutions through applied eco-sanitation experiences.
o  Make wastewater treatment visible to citizens, through two natural technologies with low installation costs. In this case it will be phytodepuration and vermifilter.
o   Developtesting and monitoring systems to document the operation of the eco-sanitation
experience applied to the coastal areas of Córdoba, so that it serves as input to the surrounding communes and municipalities.
o   Construction and collective appropriation of the possible proposed eco-technologies and
their management, maintenance and control models.
o   Articulate a local associative network of technical, political, community and productive
actors around eco-sanitation.  
For this reason, since 2021, the Commune has been working on decentralized sanitation systems together with an inter-institutional technical team, made up of: the Catholic University of
Córdoba, the College of Architects of Córdoba, the Pro Eco San Miguel Foundation and the Institute National Industrial Technology.  
To face this challenge, all of these actors met in the Commune. There have been days of intense work where the agenda of activities was guided by the following main lines:  
•
Presentation meeting withauthorities of the Commune.
Guidelines for the organization of work in two simultaneous axes: strategic and operational.  
•
Multilateral Dialogue Table under the title: Is it possible to take care of the Perilago
with sanitation solutions based on nature?
It is a participative methodology through a dialogue situation. Actors who represent: the political, the community and the academic technical sit on sides of a table.
They dialogue among themselves and with the plenary, setting up a space for exchange that creates an expectation of joint work on the project.  
•
Participatory Planning Workshop.
Includes: On-site survey of the implementation site, definition of the scope, sizing, establishment of a timeline and visible milestones, assignment of activities and responsibilities
and budget management.  
A methodology was proposed that addresses the problem from its complexity. Therefore, the project is based on a management model that articulates existing capacities by integrating different research groups, public, private, productive and community actors.
The aim is to develop the project not from a single-sector perspective, but rather by seeing the problem from the diversity of approaches, in shared and socially constructed planning processes,
valuing collaboration and associativity.
The following user(s) like this post:
secretariat
,
elka
,
gustavoruhl
You need to login to reply
Time to create page: 0.636 seconds