MAB2.0 - algae refinery at your waste water treatment plant
6843 views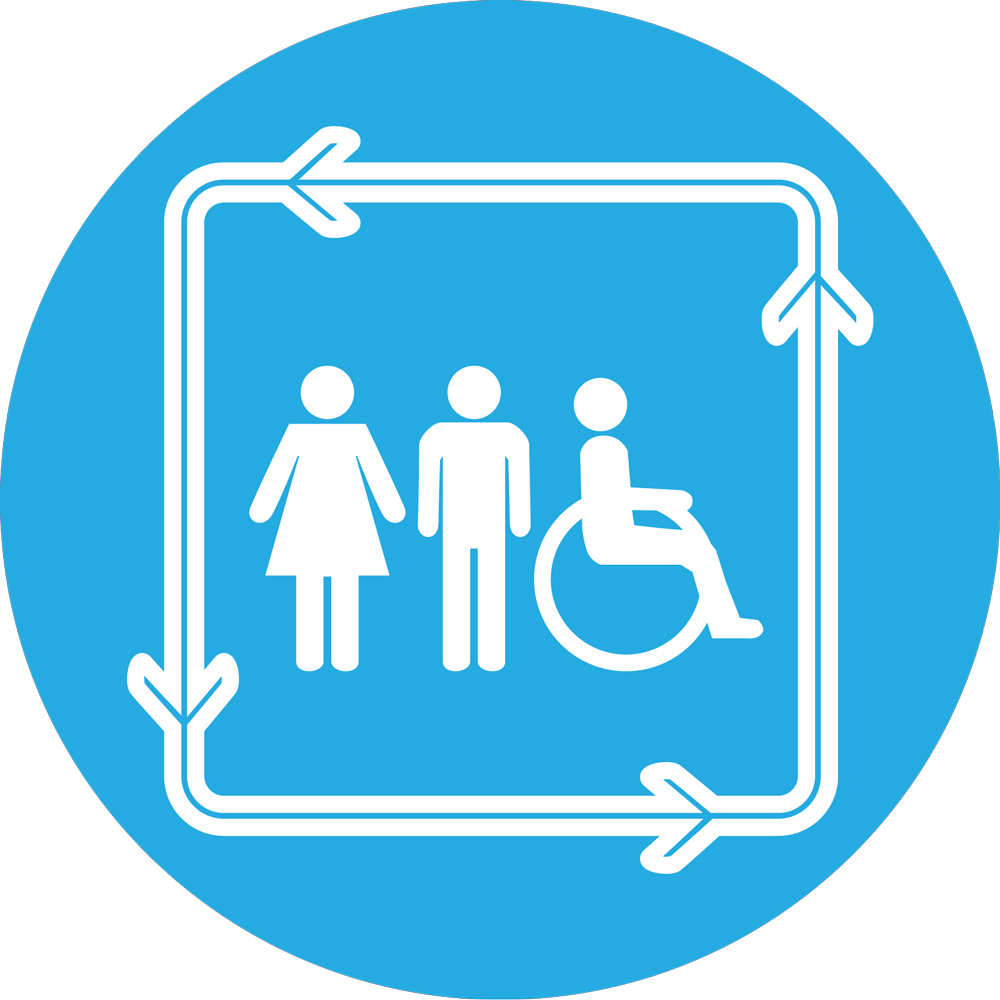 Re: MAB2.0 - algae refinery at your waste water treatment plant
04 Nov 2015 09:24
#15767
by

MikeGya
You need to login to reply
Re: MAB2.0 - algae refinery at your waste water treatment plant
17 Sep 2015 15:54
#15016
by

MikeGya
Thanks for this suggestion, seems interesting, however, we mainly consider the use of PBRs instead of open ponds. Nevertheless, I have saved the docs and the contacts just for any case.
You need to login to reply
Re: MAB2.0 - algae refinery at your waste water treatment plant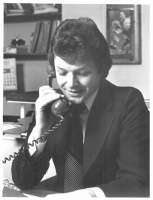 12 Sep 2015 08:14
#14904
by

jackmac
We are a new Company here in Scotland with a patented Microbial Fuel Cell (MFC) technology. We are a spin-out from Edinburgh University.
As you may be aware, MFCs take all kinds of organic waste and convert it into clean water and free electricity. Being in Scotland, our first customers were from the Whisky industry where we treated the Pot Ale bye product.
However, we have now added photo-bioreactor (PBR) technology to create high value Algae. Our first installation at one of Scotland's largest distilleries in Edinburgh produced high quality algae. We are looking to develop this side of the business and would be grateful for any contacts with Algae expertise.
As well as our operation in Scotland, we have a pilot running in Okinawa and also at Moscow State University. Later this year we will be constructing a treatment centre for a winery in California.
Look forward to hearing more in this space.
Jack McLaughlin
Director – MPower World
This email address is being protected from spambots. You need JavaScript enabled to view it.
You need to login to reply
Re: MAB2.0 - algae refinery at your waste water treatment plant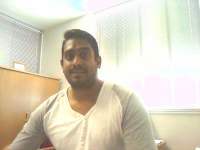 09 Sep 2015 08:10
#14856
by

SudhirPillay
This may prove to be useful.
The Water Research Commission (South Africa) have been investigating use of high-rate algal ponds for a while with Rhodes University leading the scientific evaluation of the technology. At the moment, two demonstration units will be constructed in South Africa through a partnership with the Department of Science & Technology and the WRC managing this process.
Contact Details:
WRC Research Manager: Valerie Naidoo (
This email address is being protected from spambots. You need JavaScript enabled to view it.
)
Rhodes University: Prof Keith Cowan (
This email address is being protected from spambots. You need JavaScript enabled to view it.
)
Some reports are attached for reading:
* TT 402
* TT 403
* TT 390
* Paper (
www.ajol.info/index.php/wsa/article/viewFile/102428/92698
)
* Research Report 2123 (Draft version - can be send on request)
Enjoy.
Regards
Sudhir
Physical Address:
Water Research Commission, 4 Daventry Road, Lynnwood Bridge Office Park, Bloukrans Building, Pretoria.

Postal Address:
Private Bag X03
GEZINA, 0031, South Africa

email:

This email address is being protected from spambots. You need JavaScript enabled to view it.


mobile: +27 (0)60 502 1841

This message has attachments files.
Please log in or register to see it.
You need to login to reply
Re: MAB2.0 - algae refinery at your waste water treatment plant
28 Aug 2015 12:48
#14710
by

MikeGya
Dear Elisabeth,

thank you for your reply and help in finding the right place for this topic in the forum.

The project is co-financed by Climate-KIC, whereas the company I work for, Pannon Pro Innovations Ltd. is leading the project, performing the project management tasks and carry out business model development as a main task.

Both projects you have referred are similar ones, except that we are considering the use of photo bioreactors (not open ponds), as well as developing a business model allowing close cooperation (kind of symbiosis) with waste water treatment plants.

Kind regards
Miklós
You need to login to reply
Re: MAB2.0 - algae refinery at your waste water treatment plant
27 Aug 2015 13:03
#14703
by

Elisabeth
Dear Miklos,
I am glad you found your way to our forum. This seems to be an interesting approach to combine climate change issues with algae and wastewater treatment. Could you please tell us a bit more about your own role in this initiative? You could also fill out your forum profile a little. Thanks.
I am a bit confused about the different algae technologies; I took a look where else on the forum we have spoken about algae.
There is this process from India (Nualgi-Diatom Algae):
forum.susana.org/forum/categories/165-ce...e-nualgi-india#14628
and there was this research project funded by the Bill and Melinda Gates Foundation:
forum.susana.org/forum/categories/105-pr...-biosciences-inc-usa
The project was called: Algae for the Effective and Economical Treatment of Waste
Subtitle: Developing a full-scale demonstration of a "waste farm" that will cultivate algae for the production of bioenergy and a valuable live feed crop for the local community using waste as the feedstock.
Is this the kind of processes that you are looking for or am I totally on the wrong track?
Kind regards,
Elisabeth
P.S. I have moved this thread from "sanitation of a business" to "resource recovery" because I think it fits better here, do you agree?
You need to login to reply
MAB2.0 - algae refinery at your waste water treatment plant
24 Aug 2015 11:57
#14659
by

MikeGya
Climate-KIC is the European Union's main climate innovation initiative focused on mitigating and adapting to climate change. Climate-KIC is one of the Knowledge and Innovation Communities (KICs) created in 2010 by the European Institute of Innovation and Technology (EIT), the EU body tasked with creating sustainable European growth while dealing with the global challenges of our time.
The Climate-KIC supported Microalgae Biorefinery (MAB 2.0) project aims to demonstrate two breakthrough technological and commercial concepts for (1) integration of algae technology into municipal waste water treatment plants to enhance water quality and economic of the plant (2) biorefinery of algae into high value and biobased products.
More info at
algaerefinery.eu/
Microalgae are microscopic algae growing in freshwater or in marine environment. As being able to photosynthesize these small creatures are able to turn nutrients and CO2 into biomass and other valuable compounds - just like plants. There is a wide variety of microalgae species what makes it possible to find the best one for different feedstocks (such as streams of waste water treatment) and for the most valuable algae-based product. Depending on the strain and environmental conditions, microalgae can accumulate different compounds, such as lipids, pigments and so on. If cultivated perfectly algae production can deliver high biomass yields per area, and thus become a target for biorefinery operations.
Partners of the project have different demonstration unit for algae cultivation and harvest. The gathered expertise and complementary knowledge secure the right choice of technology for integration into waste water treatment.
The main focus of this project is to develop an efficient, robust and scalable technology and business case in order to integrate algae production technology into waste water treatment systems and produce biomass for B2B cooperation for high added value, algae-based products.
The project targets waste water treatment companies demanding a solution that can make their operation more sustainable, efficient, reduce emissions and provide additional revenues at the same time. The project will result in a commercial offer for the waste water treatment sector in order to turn certain streams of waste water treatment into algae biomass while removing the excess nutrients of waste water effluent. Also, preliminary results show a demand for algae-based compounds hence the project creates a B2B link between waste water treatment companies and algae processors.
For this reason the project team would like to get in touch with waste water treatment companies and also algae processors.
If you are a representative or have technology to process algae into a variety of added value products and look for algae biomass in scale and reasonable price then contact us as we would like to learn more about your expectations towards algae raw materials.
Regarding the waste water treatment sector, we would like to survey the demand of waste water treatment companies and professionals for such a technology solution, hence we invite you to fill out the survey on the project webpage. The aim of this is to ask for your input to create a competitive and economic case for waste water treatment plants to adopt algae technology to obtain both sustainability and environmental benefits.
Link to survey :
docs.google.com/forms/d/1cqD3e-8GPhsU1KW...ifwWHhHT_zE/viewform
The answers for the questionnaires are handled anonymously, even though at the end of the survey you are invited to share your contacts for further discussion. The completion of the questionnaire takes approximately 15 minutes.
As the project team would like to reach as many professionals as possible, it is appreciated if you circulate this message in your network/association supporting this novel sustainable business model.
Besides the above, any thoughts and comments about algae production linked to waste water treatment is welcome.
You need to login to reply
Time to create page: 0.252 seconds
DONATE HERE