Possible discussion on waste pickers
5987 views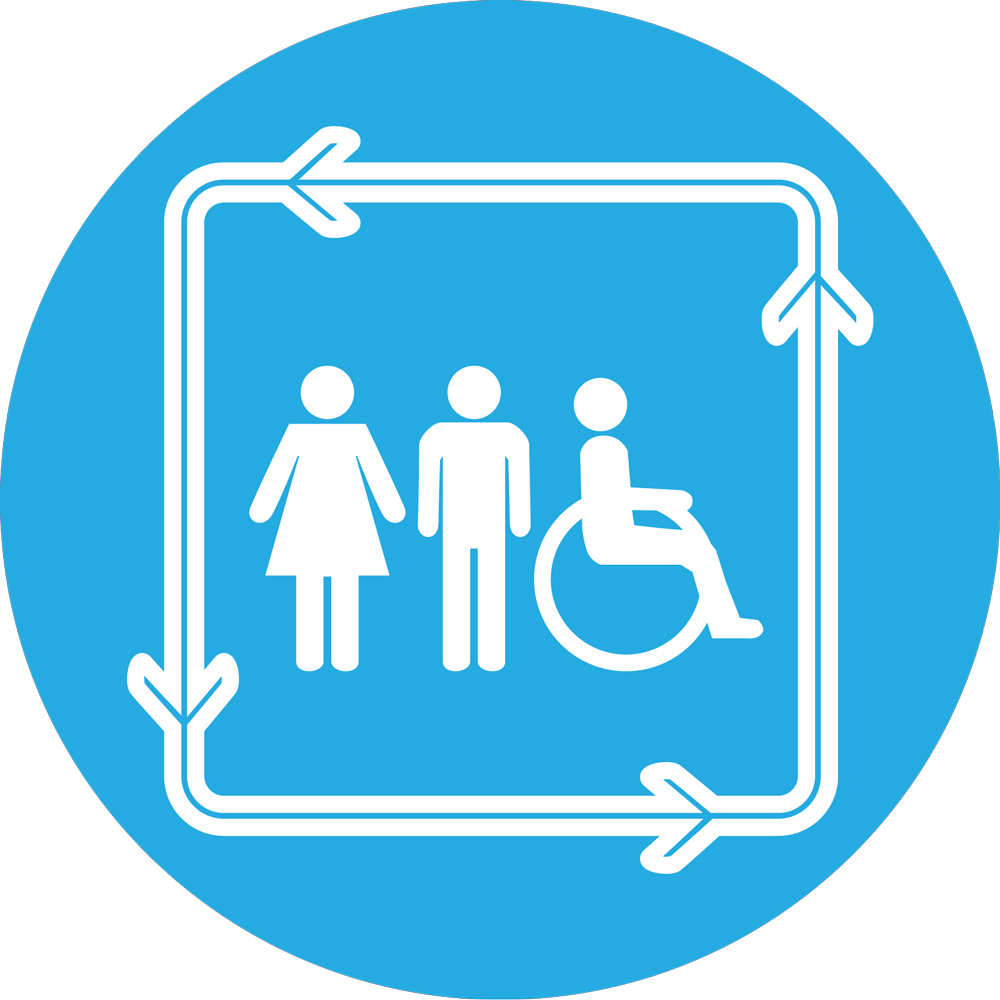 Possible discussion on waste pickers
11 Sep 2015 15:50
#14897
by

campbelldb
Dear Colleagues:

I have been corresponding with Elisabeth about a possible forum discussion that on waste pickers. If you would be interested in such a discussion could you share your ideas or suggestions for key issues or examples of questions that could be used to guide the discussion?

Some possible ideas:
- What are the health issues or conditions faced by wastepickers?
- How do wastepickers interact with government agencies in charge of waste disposal?
- What are examples of successful waste picker associations?

Also, if you are a specialist in this area, would you be interested in monitoring and facilitating the discussion?

I worked on this issue many years ago in the Peace Corps in El Salvador and it is an even more important issue now.

Many thanks,
Dan
You need to login to reply
Re: Possible discussion on waste pickers
11 Sep 2015 21:44
#14902
by

Elisabeth
I would very much like to see more discussions on solid waste topics on the forum, as solid waste belongs to "sanitation". So I really wlecome your initiative, Dan.
I am just wondering why you put this thread under "sanitation as a business"? Do you mostly see it as a business opportunity?
And we should define "wastepickers" as not everyone would be familiar with this term. Good old Wikipedia has an article about wastepickers of course, see:
en.wikipedia.org/wiki/Waste_picker
The lead paragraph says:
A waste picker is a person who salvages reusable or recyclable materials thrown away by others to sell or for personal consumption.[1] There are millions of waste pickers worldwide, predominantly in developing countries, but increasingly in post-industrial countries as well.[2]

Forms of waste picking have been practiced since antiquity, but modern traditions of waste picking took root during industrialization in the nineteenth century.[3] Over the past half-century, waste picking has expanded vastly in the developing world due to urbanization.[4] Many cities only provide solid waste collection.[5]
If we find people who have a particular interest in this topic and are keen to discuss this here (I hope we do), then perhaps folks could also take a look at decide if the Wikipedia article on waste picker is alright or needs further work (and further references for example). This could be weaved into the discussion.
Regards,
Elisabeth
You need to login to reply
Re: Possible discussion on waste pickers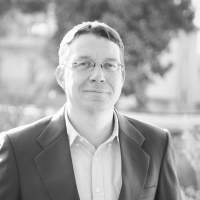 13 Sep 2015 07:41
#14911
by

Marijn Zandee
Dear all,

I agree it would be interesting to include solid waste management into the scope of the forum.

My experience in this field is mainly in hospital waste management. As such, I would like to include the additional risks of those picking through healthcare wastes (needles, blood bags, etc.) and industrial wastes.

Regards

Marijn
Marijn Zandee

E:

This email address is being protected from spambots. You need JavaScript enabled to view it.
You need to login to reply
Re: Possible discussion on waste pickers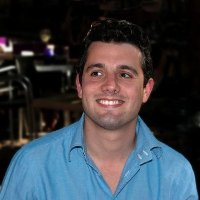 14 Sep 2015 08:13
#14916
by

ggalli
Dear Dan,
Thank you very much for this discussion. I find it a very interesting topic and would like to engage more on this.
When I was in India I met a successful organisation called SWaCH, these started out of a trade union who organised the waste pickers, gave them badges and uniforms. Members were not allowed to bring their children to work, thereby discouraging child labour. Also they promote waste separation and composting. The self-respect and position of these waste pickers has increased enormously to the extent that it has now turned into a successful business which has provides solid waste management services throughout Pune. This is their website:
www.swachcoop.com/about-swachpune.html
I also saw a documentary about wastepickers in Brazil which I found very inspiring:
www.wastelandmovie.com/index.html
Two organisation which work in this domain that I know of are WIEGO:
www.inclusivecities.org/policy-planning/...ve-waste-management/
and Waste
www.waste.nl/
I'm afraid I don't have any contacts though.
I think wastepickers provide a vital service in many of the world's cities. However, this work is rarely recognized, making it a job even more dangerous and difficult than it already is.
Best,
Giacomo
You need to login to reply
Re: Possible discussion on waste pickers
14 Sep 2015 18:31
#14920
by

campbelldb
Hi Elisabeth

Thanks for the note. I put my post in the Business category because I could not find another category that seemed relevant. Waste picker issues are much more than just a business focus.

Thanks,
Dan
You need to login to reply
Re: Possible discussion on waste pickers
14 Sep 2015 18:33
#14921
by

campbelldb
Hi Giacomo

Many thanks for the note and the useful links, I will be sure to check them out.
I am starting to compile information on successful and innovative waste picker associations and will share that as soon as possible.

Thanks,
Dan
You need to login to reply
Re: Possible discussion on waste pickers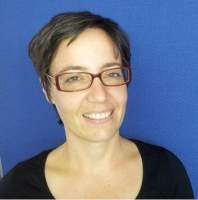 16 Sep 2015 08:59
#14965
by

BarbaraOE
Hi Dan and others all,
it is good to see this interest in waste pickers here!
Working for GIZ on solid waste topics, I would like to offer some information:
GTZ has worked from 2003-2011 quite intensively on waste pickers and has succeeded in bringing this issue more to the forefront of the solid waste management discussion. Now many organisation like the World Bank are including it in their projects on waste management.
You can find the material produced by GIZ here:
www.giz.de/en/worldwide/13015.html
- at the bottom documents are provided for downloading.
Another very recent publication is not yet published on our website but we hope to put it up soon: this is concerned with integration efforts of informal recycling activities in the formal waste management systems in the MENA Region. Included is a very good overview of waste pickers (or informal recyclers) and their differents ways of earning a living. Lead author is Anne Scheinberg (formally of WASTE NL, now independant consultant) who is one of the most knowledgeable experts on informal recyclers.
Besides WIEGO and SWaCH there is also the ILO that works with informal recyclers.
In South America der are several very powerful initiatives: Brazils Association of Waste Pickers ASMARE or the National Movement of Recyclable Waste Pickers MNCR, Colombias National Association of Recyclers ARN who is collaborating with CEMPRE (a highly inclusive business and product stewardship association including companies like Coca-Cola), Argentines Cartoneros Association.
The oldest known integration initiative is Linis Ganda in the Philippines.
You might also want to take a look at UNEPs Global Waste Management Outlook GWMO, a recently published overview of the global waste management situation and find the topic included there (
www.unep.org/ietc/OurWork/WasteManagemen.../106373/Default.aspx
).
So: I agree that many countries and cities around the world continue to marginalize and exclude informal recyclers, and just basically close their eyes to their existence and wish them gone. But there are more and more initiatives that recognize the valuable contribution they make to the waste management of their city and try to assist them leading better lives while maintaining their livelihoods.
There is a strong link between liquid and solid waste management and the informal recyclers represent one more stakeholder in the system.
Glad to continue the discussion!
Regards,
Barbara
The following user(s) like this post:
campbelldb
You need to login to reply
Re: Possible discussion on waste pickers
16 Sep 2015 13:33
#14979
by

campbelldb
Dear Barbara

This is very useful, many thanks. I will set up a Waste Pickers section on the WASHplus Urban Health Updates with links to these and other resources.

Regards,
Dan
You need to login to reply
Re: Possible discussion on waste pickers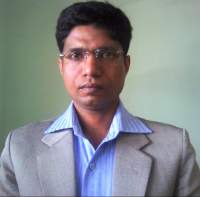 17 Sep 2015 09:49
#15003
by

sanjayg111
Dear Dan, Elisabeth and group
My name is Sanjay Gupta and I currently work with Skat Consulting based in Switzerland. I am so happy that somebody echoed my view that solid waste management is part of sanitation and should not be seen as a separate sector, echoed in India and later elsewhere. I have been working with the informal sector waste pickers and scrap dealers for last 15 years and willing to lead the group if other members approve it.
A study done in six cities with Informal Sector/Waste Picker contribution (By GIZ, Collaborative Working Group or CWG and Waste Nl) estimated that in developing countries recycling rate and GHG emission reduction is much more by the work of informal sector than the formal sector municipal work. Also it affects according to recent estimated more than 15-20 million people who live off waste through informal collection and processing. In Many places waste picker cooperatives and trade unions particularly in Latin America has become a visible reality and prima facie evidences show that this sector has higher recycling rate and cheaper cost to municipality in service provisions and material recycling. Pune in India recently fought and won a contract for door to door collection by a waste picker cooperative called Swachh which will serve half a million households, diverting more than 60% of waste. WIEGO, CWG, Waste Netherlands, GAIA are some good source of literature on this sector. I am attaching a short paper of mine that I wrote for IFC and Pro Parco. The GIZ-CWG report can be accessed at
www.giz.de/en/downloads/giz2011-cwg-booklet-economicaspects.pdf
This attachment is hidden for guests.
Please log in or register to see it.
This message has an attachment file.
Please log in or register to see it.
You need to login to reply
Re: Possible discussion on waste pickers
17 Sep 2015 13:48
#15012
by

campbelldb
Dear Sanjay:

Many thanks for the response and with your experience in waste picker issues, it would be great if you took charge of the group and guided the discussion. I will be glad to help out in anyway possible. Perhaps we could have an informal group enewsletter or I can help compile annotated bibliographies, etc.

Best regards,
Dan
You need to login to reply
Re: Possible discussion on waste pickers (Solid waste management)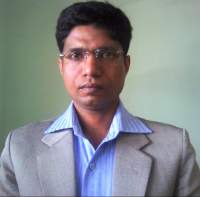 24 Sep 2015 09:07
#15112
by

sanjayg111
Dear Dave
It will be good to have a short orientation before I formally start moderating this group. I am travelling for holidays for the next 4 weeks and will be back on 26th Oct. But I can be available for the orientation on a pre- appointed time.
Thanks for the opportunity.
Best Regards
Sanjay
Dr. Sanjay K Gupta
Water, Sanitation and Solid Waste Management Specialist
Skat Consulting Ltd.
Vadianstrasse 42, CH-9000 St.Gallen, Switzerland
phone: +41 71 228 54 54
fax: +41 71 228 54 55
web:
www.skat.ch
Skat_Swiss Resource Centre and Consultancies for Development
You need to login to reply
Time to create page: 0.299 seconds