Connecting SFDs (as a tool) to wetland conservation
1523 views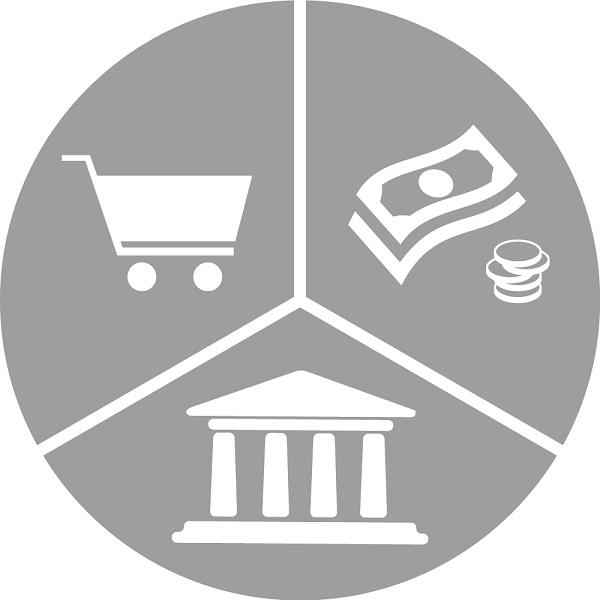 Connecting SFDs (as a tool) to wetland conservation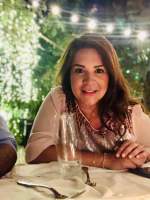 06 Sep 2018 10:59
#26033
by

laran86
hello,

we are honestly thinking (out loud) about the possible connection between using an SFD in wetland conservation, maybe assessing the economic value of the wetland.

the idea is that we would like to link using an SFD (as an) assessing tool in economically valuing a wetland?

we have reached a point where the following was identified.

1) SFDs can be used to identify sanitation gaps -- hence, focusing on certain solutions -- hence, later increasing the economic value of the wetland

2) SFDs can (maybe?) contribute in calculating how much money is needed to fix the gap? hence maybe used in economic valuation (baseline)


could anyone be able to add to our brainstorming?? can we use SFDs as a tool to help assess economic value of a wetland? any discussion points are welcome.
The following user(s) like this post:
cecile
You need to login to reply
Re: Connecting SFDs (as a tool) to wetland conservation
10 Oct 2018 08:08
#26227
by

Elisabeth
Hi Lara,

I don't really get your concept? SFDs are usually done at city level as the smallest entity. The SFD for a given city might show a big red arrow of wastewater flow going untreated, maybe discharging to a natural wetland and damaging it. If you then implement a treatment step (like a constructed wetland) then that big red arrow of untreated wastewater discharge would get smaller.
But I don't see how that helps you calculate the economic value of the natural wetland?
I might have missed your point.

Regards,
Elisabeth
Head moderator of this Discussion Forum
(under consultancy contract with Skat Foundation funded by WSSCC)

Dr. Elisabeth von Muench
Independent consultant located in Brisbane, Australia


This email address is being protected from spambots. You need JavaScript enabled to view it.


Twitter: @EvMuench
Founder of WikiProject Sanitation: en.wikipedia.org/wiki/Wikipedia:WikiProject_Sanitation
My Wikipedia user profile: en.wikipedia.org/wiki/User:EMsmile
You need to login to reply
Re: Connecting SFDs (as a tool) to wetland conservation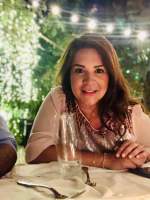 16 Oct 2018 09:38
#26271
by

laran86
So we came accross and opportunity (at that time) to maybe perhaps be able to connect SFD to be used as a tool in wetland economic valuations. With some background of wetland management myself, and some RAMSAR background too. We thought we would share our - out of the box thinking here.

So, the way i thought of it was:

An estimated 63 per cent of the West Asia and North Africa (WANA) region still lack safely managed sanitation facilities , which include the unsafe disposal of human faeces in open fields and open bodies of water which include wetlands. With much of the wastewater left untreated, water pollution, hygiene, health and more importantly water availability region wide is under threat.

It is clear, there is global and regional need to address these urgent challenges. SDG 6 on Water and Sanitation focuses on addressing key components on water availability, sanitation, improved water quality, increased water efficiency, ecosystem protection and finally water diplomacy. More importantly, SDG 6 and its targets address sanitation beyond toilets which include aspects of excreta management and reuse, and its connection to polluted waters.

Scientific evidence has demonstrated that the economic cost associated with poor sanitation is substantial. Previously calculated for the MDGs at the global level, failure to meet the targets in water and sanitation would have ramifications amounting to 38 billion US dollars, and sanitation costs account to nearly 92% of that. It has been also estimated by the world bank that achieving SDG6 targets will cost approximately 114 billion US dollars between now and 2030 and those are only the costs for constructing new infrastructure. Therefore, given this state of knowledge, sustainable sanitation and prioritizing spending over certain interventions is undeniably needed to save bodies of water from further pollution. In doing so, the ecosystem and economic value of certain watersheds will hence increase in the future.

in that line of thinking we wanted to present "The Shit Flow Diagram" (SFD) as a tool used to increase the future economic value of the Ramsar Site (al Azraq) in Jordan. The tool was used assesse the sanitation service chain and therefore help identify key gaps that cause risks on polluting the groundwater and wetland in the area. By doing so, key recommendations can be made on how to create sustainable innovative sanitation solutions, which directly increase the economic value of the wetland once implemented.
You need to login to reply
Time to create page: 0.241 seconds