Advice on SFDs (shit flow diagrams) and informal sanitation chain in informal settlements (e.g. Nairobi, Kenya and elsewhere)
4494 views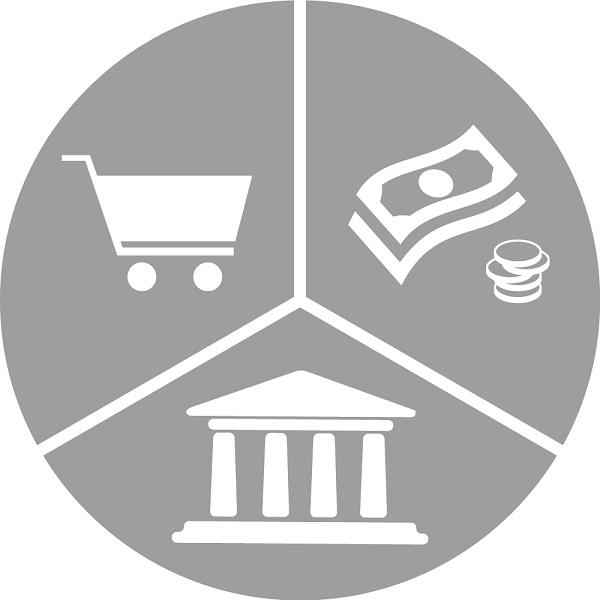 Re: Advice on SFDs (shit flow diagrams) and informal sanitation chain in informal settlements (e.g. Nairobi, Kenya and elsewhere)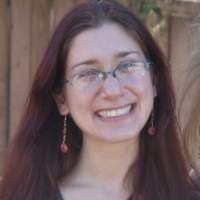 08 Nov 2016 13:58
#19536
by

leftyrights
I'm a PhD student in city planning at Berkeley and I'd like to ask your advice about my sanitation case study in Nairobi's informal settlements. Thanks so much in advance!
I'm exploring where and how fecal waste flows in Nairobi's informal settlements, comparing 2 slums to capture some variations that may be missed in past SFDs (e.g., areas differing in their use of pit latrines, access to sewers, public toilets, or Sanergy's Fresh Life Toilets, and how disposal patterns vary during rainy season, at night etc.). I'm also interested in maintenance of toilets, with some gendered consideration of female/male residents who strive to keep these facilities clean. My aim is to reveal some of the spatial variations and informal practices that are often obscured SFDs, and I hope to map & explore these flows with local stakeholders like latrine-emptiers, community leaders, public toilet caretakers, etc. I plan to work with Kenya's slum-dweller federation, Muungano wa Wanavijiji, to build on their existing maps of toilets in these areas. In turn, I hope to generate some fine-grained information that may support future advocacy and behavior-change interventions.
If possible, can you recommend any publications, contacts, or projects that may be relevant? Here are some that I'm already aware of:
-SaniPath's recent work, including SuSanA videos from the 2016 SFD meeting in Stockholm
-the latest FSM work from WSP, which include SFDs with more detailed consideration of informal settlements' flows in Lima, Dhaka, etc.
-UBSUP in Kenya
-WSUP's project with emptiers in Kibera
-studies of 'modernized mixtures' in East African sanitation (by Letema, van Vliet etc.)
-work in Uganda on gender and sanitation maintenance (e.g. Kwiringira, J., et al. (2014). Gender variations in access, choice to use and cleaning of shared latrines; experiences from Kampala Slums, Uganda.
BMC Public Health
, 14(1), 1.).
If you know of other publications or contacts I could draw upon, I'd be very grateful. I have limited resources so I won't be able to conduct household surveys, unfortunately. But I'd appreciate any tips about how to sharpen the study, complement existing work, or make it more useful to practitioners or policymakers.
Thank you and all the best!
Alice
This email address is being protected from spambots. You need JavaScript enabled to view it.
You need to login to reply
Re: Advice on studying gender, informality, and the sanitation chain in urban areas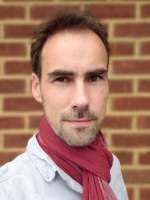 10 Jun 2015 09:15
#13628
by

rkaupp
Hi Alice,
I suggest you get in touch with Colin McFarlane (see his research on
cityfragment.wordpress.com/
or
www.dur.ac.uk/geography/everyday_sanitation/
), his work on "everyday sanitation" looks at informal provision through various lenses.
For Mukuru specifically, I suggest you get in touch with two organisations, both working with networks of slum dwellers (especially women):
pamojatrust.org/
and
www.mustkenya.or.ke/
. They are part of Slum Dwellers International (
www.sdinet.org/
), and have done interesting work in Mukuru on sanitation, gender issues, urban planning and housing.
All the best with your research,
Rémi
Rémi Kaupp
Executive Director, Container-Based Sanitation Alliance
The following user(s) like this post:
leftyrights
You need to login to reply
Advice on studying gender, informality, and the sanitation chain in urban areas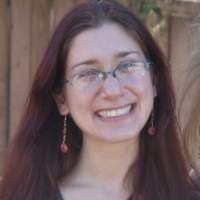 09 Jun 2015 19:20
#13615
by

leftyrights
Dear all,
This is my first post --I'm a PhD student in city planning at UC Berkeley, currently conducting my fieldwork in Nairobi's informal settlements. Big thanks in advance for your advice and consideration.
In one of my dissertation chapters, I was initially utilizing a gender lens to examine the use and governance of sanitation in a slum called Mukuru (where Sanergy has a major presence). But I now hope to explore other parts of the sanitation chain, such as informal sewers and latrine-emptiers. I'd like to study the 'sanitation chain' not only in terms of its economic value for enterprises like Sanergy, but also to help understand informal provision and gender relations (including how men emptying or exhausting latrines are affected by poor sanitation). There is extensive work with manual scavengers in India, of course, but I haven't yet found studies that examine the broader sanitation chain while incorporating informal providers and gender aspects in urban areas. Are you aware of similar past research, either in African cities or elsewhere in Global South?
More generally, I'd appreciate your tips on past research and projects exploring the socio-economic or policy aspects of FSM (particularly in African or Asian cities). I've already contacted some NGOs working with latrine-emptiers and researchers based at Eawag, IRC, SHARE, etc. I've enjoyed recent FSM articles by Andrew Peal, Georges Mikhael, and Pippa Scott; WSUP's briefs on latrine-emptiers; Linda Strande
et al.
.'s 2014 edited volume on FSM; and Pivot's work in Mombasa and the UBSUP project in Kenyan cities (as discussed previously on this forum). I don't anticipate delving into technologies like the Gulper, but if such studies do include socio-economic or policy discussions on informal sanitation providers, I'd appreciate these references as well. It's absolutely fine if the research doesn't utilize a gender lens; I'm obviously new to this area and would appreciate any relevant contacts, organizations, or past studies.
Many thanks again for your time!
all the best,
Alice
This email address is being protected from spambots. You need JavaScript enabled to view it.
You need to login to reply
Time to create page: 0.424 seconds
DONATE HERE