SuSanA Wikipedia Edit-a-thon (19-21 March) - please continue to #edit4impact
24.1k views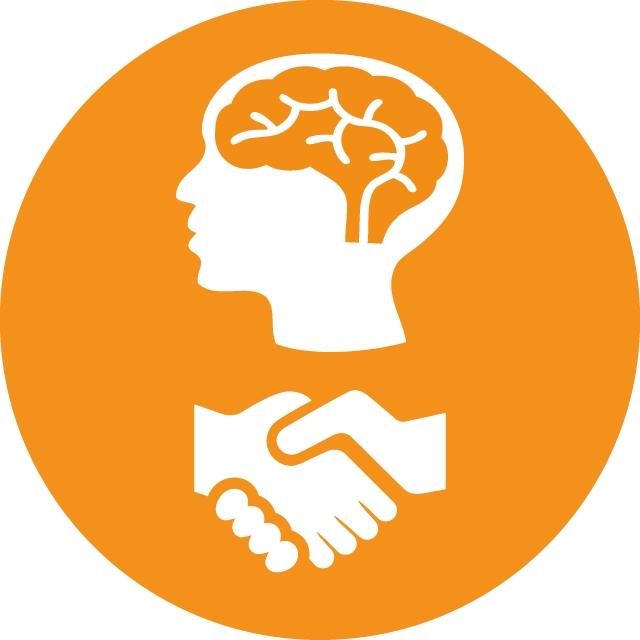 Re: SuSanA Wikipedia Edit-a-thon for World Water Day 2017 - let's get started: time to get your Wikipedia account.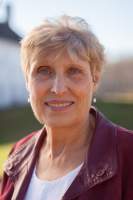 06 Mar 2017 22:52
#20753
by

DianeKellogg
I just got a crash course in Wikipedia editing from an experienced Wikipedian. It was fun. So fun in fact, that now I'm hooked. I registered for the edit-a-thon, and I'm getting a head start on sanitation pages I care about.
I also tried out my new-found skills by working with Elisabeth von Muench to create a Meetup page for the SuSanA Sanitation Edit-a-thon. Check it out:
en.wikipedia.org/wiki/Wikipedia:Meetup/S...A_Platform_Worldwide
We want the Meetup page to:
1. Make it easy and fast for novices to learn how to make changes to pages.
2. Attract both new and experienced Wikipedia editors to the sanitation topic.
3. Motivate people to REGISTER now and get a Wikipedia ACCOUNT and user name now.
A request: Let us know how we could improve the Meetup page. All 3 goals are important.
Diane Kellogg
together with Esther Shaylor, Ruth Miskelly, Elisabeth von Muench and Carol McCreary (members of the Grant Consortium of the SEI grant by BMGF on "Supporting SuSanA and the broader Water, Sanitation and Hygiene (WASH) Community of Practice through an online platform")
Diane M. Kellogg
Partner, Kellogg Consultants
Private Sector Specialist, BMGF grant to SuSanA
Marketing Consultant, PRISTO (RVO-funded grant)
The following user(s) like this post:
Elisabeth
,
ruthmiskelly
You need to login to reply
Re: Video - How to Start Editing
03 Mar 2017 00:09
#20726
by

Elisabeth
I think that's a very nice video, thank you Ruth! Esther and I are also planning to do a short video each, in order to briefly introduce ourselves to you and to give some additional tips and hints on editing Wikipedia for novices.
By the way, Ruth used this free
screen recording software
which she said was easy to use:
screencast-o-matic.com/
I will find out soon for myself how easy it is.

I have two questions to you all today:
Are there specific things that anyone would want to be shown in such an intro video about Wikipedia editing (our plan so far is to show also how to add references and images and how to use the talk page and watchlist)? And would you tend to watch such videos?*
Do we have any volunteers of people who have already edited Wikipedia to show us their most favourite little tricks? Perhaps Chris Canaday could show us with a video how he does the translation of articles? (my suggestion is that the length of such a video should be about 2-5 minutes; no longer than 5 minutes)
Regards,
Elisabeth
* I am aware that there are lots of Wikipedia tutorial videos already available, be it on Youtube or on Wikimedia Commons. Our idea with doing another 3-4 videos is to add a personal touch - to show our faces and encourage you to join us in the upcoming SuSanA Wikipedia edit-a-thon. Any examples that we use in these videos will be about sanitation articles, so it will hopefully make for interesting watching. And if nothing else you can check out our accents and the way we talk.

You need to login to reply
Re: Video - How to Start Editing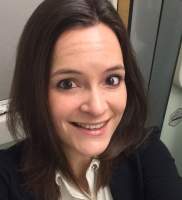 27 Feb 2017 16:24
#20656
by

ruthmiskelly
Hi everyone,
Great to see such a reaction to the World Water Day Edit-a-thon!

Please click here
this video
to watch a 5 min youtube video on how to start editing Wikipedia.
It would be wonderful if all those who will be participating in the Edit-a-thon could try out the beginning steps on the video prior to the event.
If you have problems

, questions

, or feedback on the instructions, please post them here so that we can sort them out together.
We will soon be posting the links to 1 or 2 other short videos which will explain a few more simple aspects of editing to you.
Thanks a lot,
Ruth
Ruth Miskelly
Knowledge and Network Officer - Sanitation
WaterAid


This email address is being protected from spambots. You need JavaScript enabled to view it.


Working on the Bill & Melinda Gates Foundation Phase 3 SuSanA project (see here: www.susana.org/en/resources/projects/details/127 )
The following user(s) like this post:
abrown
You need to login to reply
Re: Join us 19-20 March 2017 SuSanA's Wikipedia Edit-a-thon for World Water Day, Around the world, around the clock, together
20 Feb 2017 13:24
#20524
by

Elisabeth
Dear all,
As you have probably noticed already the organizing team of the Wikipedia edit-a-thon for World Water Day is also engaging with the
members of the SuSanA working groups
, by posting on the forum in the Working Group (WG) section and by sending out e-mails to the WG mailing lists.
If you've received an e-mail for a working group that you have subscribed to and want to know what the other working groups are doing (e.g. which Wikipedia articles they will tackle), then please see here:
forum.susana.org/component/kunena/6-susana-working-groups
If you want to change your subscription (e.g. join or leave a working group) then please do that at the SuSanA website login at the top left here:
www.susana.org/en/
(note: please don't confuse this with the forum login, which is separate; we are working in the background to combine the two login pages but so far they are still separate).
So far the following working groups have addressed their members on the Forum (the others will follow soon):
WG 1 (Capacity development) forum.susana.org/component/kunena/54-wg-...r-day-19th20th-march
WG 2 (Market development) forum.susana.org/component/kunena/55-wg-...r-day-19th20th-march
WG 3 (Energy, climate change) forum.susana.org/component/kunena/56-wg-...y-and-climate-change
WG 4 (Sanitation systems, hygiene, health) still to come
WG 5 (Food security, productive sanitation) forum.susana.org/component/kunena/58-wg-...roductive-sanitation
WG 7 (Community, rural, schools, gender)
forum.susana.org/component/kunena/60-wg-...r-day-19th20th-march
WG 8 (Emergency, reconstruction) forum.susana.org/component/kunena/61-wg-...struction-situations
WG 9 (Public awareness, advocacy, civil society engagement)
forum.susana.org/component/kunena/62-wg-...l-society-engagement
WG 10 (Operation maintenance and sustainable services) forum.susana.org/component/kunena/63-wg-...sustainable-services
WG 11 (Groundwater protection): forum.susana.org/component/kunena/64-wg-...edia-for-groundwater
WG 12 (WASH & Nutrition) forum.susana.org/component/kunena/131-wg...r-day-19th20th-march forum.susana.org/component/kunena/274-wg...-for-world-water-day
WG 13 (Behaviour Change)
Regards,
Elisabeth
The following user(s) like this post:
ossai
You need to login to reply
SuSanA Wikipedia Edit-a-thon (19-21 March) - continue to make your edits count until 31 March #edit4impact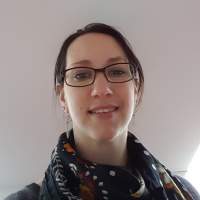 10 Feb 2017 10:18
#20407
by

eshaylor
Join us on 19-20 March 2017 for a Wikipedia edit-a-thon to improve Water, Sanitation and Hygiene (WASH) topics just ahead of World Water Day on 22 March 2017.
Who is the organizer of this?
Myself together with a small team of people working under the BMGF-SEI grant (see here for more info about this grant:
forum.susana.org/component/kunena/10-ann...l-knowledge-platform
)
What is an edit-a-thon?
It's an event where people come together (either in a physical or in virtual space) to edit and improve Wikipedia pages (for more information: en.wikipedia.org/wiki/Edit-a-thon)
Why bother to edit Wikipedia?
Wikipedia, while not an academic or professional source, has great value to those working on the periphery of the sector. For example local government actors working on policy and legislation or media need information on WASH issues. On international UN days such as World Water Day is one such occasion where the number of people looking to Wikipedia to gain an understanding of WASH related issues will peak.
It is in our power to ensure that they read the right information. Joins us on the occasion of World Water Day (which is on 22 March) for a 2-day edit-a-thon just prior to World Water Day to collectively make a big push to improve Wikipedia's content on WASH topics!
Venue:
Your own desk but be connected to other amazing Wikipedia editors and SuSanA members by using a virtual workroom via Adobe Connect. We will provide the URL for this virtual workroom a bit later in this thread.
Date & time:
Exact start and end time will be announced soon, but we are planning for 48 hours on 19-20 March.
The room will open on Sunday 19 March at 12 noon and stay open for 48 hours until Tuesday 21 March
Where can I register?
A registration page for the event will be created soon and the link posted here.
How will this edit-a-thon work?
We are getting an enthousiastic crowd together who will jointly, or on their own, edit those Wikipedia articles that have a connection to water, sanitation and hygiene (WASH) topics. We are also going to contact SuSanA's working group leads and working group members.
Which articles should we edit?
These are articles that have been tagged with the WikiProject Sanitation:
en.wikipedia.org/wiki/Wikipedia:WikiProj...ion#Lists_by_content
There are about 500 of them but if you feel overwhelmed and don't know which one to work on, we have selected 50 articles to work on. We will provide a listing of the pre-selected articles soon.
Meanwhile, these might be in the Top 4:
Can I also help if I only have a shaky internet connection?
Yes, there are a number of way you can get involved, even with a slow internet connection. We will detail these later in this thread.
So: stay tuned, more information will be provided soon.
Or ask your questions or provide your feedback in this thread here now.
Regards,
Esther
together with Ruth Miskelly, Elisabeth von Muench, Carol McCreary, Diane Kellogg (members of the Grant Consortium of the SEI grant by BMGF on "Supporting SuSanA and the broader Water, Sanitation and Hygiene (WASH) Community of Practice through an online platform")
Esther Shaylor
Innovation specialist - WASH and Education
UNICEF Supply Division
The following user(s) like this post:
jeremy
You need to login to reply
Time to create page: 0.714 seconds
DONATE HERE