Short Survey & Pilot Project: WASH for Unhoused in US
5655 views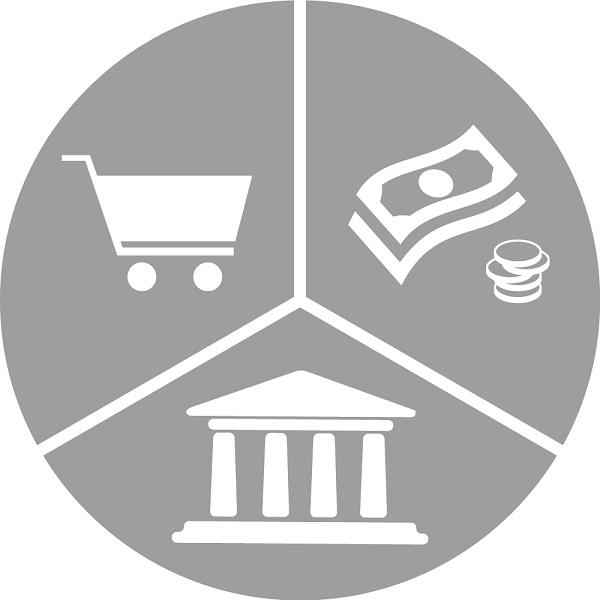 Short Survey & Pilot Project: WASH for Unhoused in US

30 Aug 2013 20:28
#5499
by

abrown
I am a long-time volunteer with
Public Hygiene Lets Us Stay Human
(PHLUSH) and a current graduate student at University of California Santa Cruz. I am working on a proposal for a pilot project addressing issues around health, gender, and WASH in the United States among unhoused people (i.e. homeless people). I am seeking input from individuals in urban areas who might be interested or have knowledge around such issues.
Would you kindly complete our short online survey?
http://bit.ly/14czkMc
. We need to include in our proposal general themes and issues, but we will not mention the name of your organization or place location without seeking your permission.
Additional Details
:
Linkages between health, gender, and WASH (water, sanitation, and hygiene) for unhoused people are not being adequately addressed in the United States. A 2010
report
shows around 1.7 million housed people in the US lack basic plumbing, and these numbers do not include the over 1.5 million unhoused people using shelters, as
reported
in 2011 to congress. A 2013
report
shows 38 percent of unhoused people did not live in any type of shelter, where WASH might be available, during one-night counts. This pilot project involves a three-step approach at two group camps in two different cities: 1) engage group camps in participatory approaches to plan and manage decentralized WASH technologies, 2) engage group camps in larger multi-media campaign to heighten awareness in surrounding communities and empower camp members to participate in social-policy change, and 3) better understand health and gender issues linked to inadequate WASH for the unhoused.
I'd be happy to answer any questions and hear your suggestions. Thank you for your time.
Best Regards.
Abby Brown (ablbrown [at] ucsc [dot] edu)
You need to login to reply
Re: Short Survey & Pilot Project: WASH for Unhoused in US

02 Jul 2015 12:33
#13983
by

abrown
After seeing a recent SuSanA forum post about
the unhoused and sanitation
[thanks to Dr. von Muench], I want to follow-up on this post. It was drafted in 2013 when I was completing a UCLA summer course in "
Women's Health and Empowerment
." We each created a pilot proposal for a project. Mine, "Together for WASH," was for
Public Hygiene Lets Us Stay Human
in Oregon. It was focused on conducting participatory sanitation/hygiene awareness and construction programs in informal group camps in the US. Please email me at ablbrown [at] ucsc [dot] edu to see a version of that proposal.
While drafting the proposal, I did a simple needs assessment via an online survey. We posted it on SuSanA and sent it to our partners (i.e. unhoused individuals, service providers, and community members) across the county. The survey asked questions about water and sanitation access and needs for those living on the streets. Here is a brief summary of
the results
. We had 17 participants for the short time the survey was open. They included people from Sacramento, Nashville, LA, Eugene, NYC, Portland, Asheville, the UK, Haiti, and Norway. Most were service providers, and a couple were unhoused people. Sanitation and hygiene were identified as the biggest challenges for people living outside. Different water and sanitation solutions used by those living outside were, in no particular order, water collection containers, rainwater collection efforts, baby wipes, informal hygiene tents, and more. Hand-washing stations, menstrual hygiene programs, and composting toilets were identified as most useful to those living on the streets or in group camps.
We also created a list of service providers across the country encountering these kinds of issues. Recently, I drafted a PHLUSH blog post detailing
an innovative approach
being used in France for participatory sanitation and hygiene programs with those living outside.
Lael Delort
, another forum member from Association Terr'Eau in France, will be able to tell you more about that approach. Hope this information is helpful to someone!
The following user(s) like this post:
Elisabeth
You need to login to reply
Re: Short Survey & Pilot Project: WASH for Unhoused in US
03 Jul 2015 07:13
#14009
by

Elisabeth
Dear Abby,
Thanks for your post. I really enjoy seeing "closure" or "continuation" on forum threads, i.e. hearing about the results from a survey, not just seeing the call to participate, so I am very happy that you took the time to tell us about your survey results.

Interesting terms being used: "the unhoused", "people living outdoors", "people living in the streets"... "Living outdoors" is a pretty good, neutral term, I think. Is this now commonly used in the sector?

Could you re-check the hyperlinks that you used in your post please, as I think you connected by mistake three times the same URL, namely for "brief summary of the results", "read more survey results here" and "an innovative approach being used in France". It is particularly the latter document that I was interested in.

Thanks in advance,
Elisabeth
You need to login to reply
Re: Short Survey & Pilot Project: WASH for Unhoused in US

03 Jul 2015 07:27
#14011
by

abrown
Hi Elisabeth.
Sure, no problem. I wasn't very active on SuSanA for awhile, but that is a shame because it is such a great forum for global communication on sanitation issues. Sorry about the link. I was linking to the
GAPS Guide
post on the PHLUSH blog.
Here is the link again
.
It is a detailed guide for participatory programs using on-site hygiene and toilet solutions for those living outside in high-income countries. The guide was developed and used by
Toilettes du Monde
and
Terr'Eau
in France. We only translated a page or two for the
PHLUSH blog post
, but I wish we could find funding to translate the whole guide into English. I am certain we could find service providers in the US that would be interested in implementing this kind of program. Numerous service providers have been contacting PHLUSH over the years. We need it because of the increase in number/size of informal group camps in the nation. However, I see major challenges in the United States as NIMBYs and states policies and building codes around composting toilets. [And, of course, that doesn't take into account the challenges around user adoption, awareness, upkeep, etc.]
Best.
Abby
You need to login to reply
Re: Short Survey & Pilot Project: WASH for Unhoused in US

03 Jul 2015 07:45
#14012
by

abrown
One more thing. I failed to address your question about using the terminology "homeless." No, I would say that the service provision and governmental sectors in the US still overwhelmingly use the terminology homeless. However, many groups of homeless people themselves use the term houseless in their own advocacy efforts. I think it is to reverse the stigma of saying that one must have a traditional house to have a home. As a social researcher interested in empowerment and equity, I prefer to use terminology that respects the way that people identify themselves not the way that others identify them. Hope this helps!
You need to login to reply
Time to create page: 0.235 seconds
DONATE HERE