Discussions about my PhD work (hoping to complete by early 2022): Planning city-wide FSM services in small towns in India
13.6k views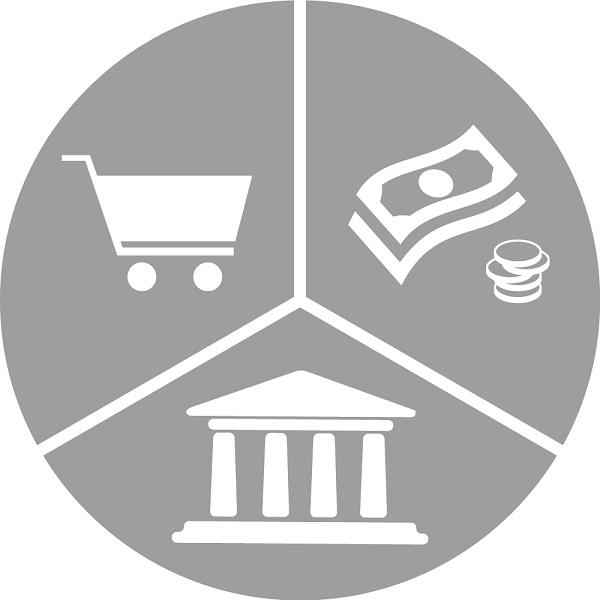 Re: Discussions about my PhD work (hoping to complete by early 2022): Planning city-wide FSM services in small towns in India
25 Jul 2020 19:57
#30369
by

paresh
Dear All,
Sharing the abstract and presentation of a work in progress paper based on my first case study  of Alleppey, Kerala. I recently presented this at a conference and currently  writing this paper with my supervisor Prof N C Narayanan. A short description below.
This is a qualitative study to understand the challenges faced by local governments in planning and implementing city-wide FSM services. Besides analysing documents like legislation, State Sanitation Strategy, government orders, local government plans, we use semi-structured interviews of officials at the local government and with various state government agencies. We used the enabling environment framework (first proposed by Luthi, Morel, et al 2011 through CLUES guidelines) to analyse the same. We found that all the six factors that constitute enabling environment  to be atleast partially facilitative (see table below) and the ULB officials are aware of ways to overcome the inadequacies. Lack of support by the local leadership is the single barrier in installing sanitary infrastructure.  We find other factors also at work in the process, viz; (lack of) external support, (lack of) knowledge management and vested interests and therefore call for expansion of the enabling environment framework itself.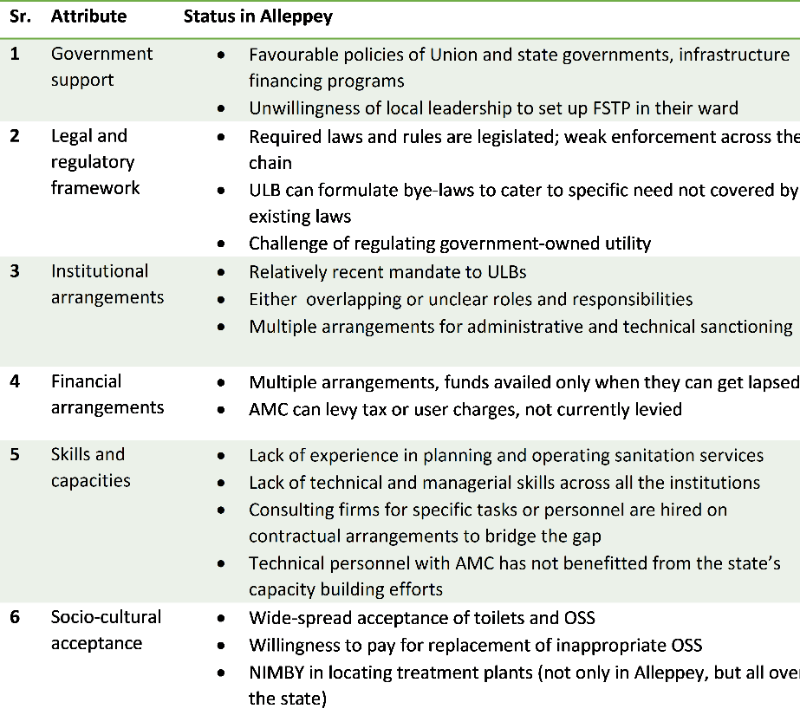 A few questions that I continue to have are:
Is 'physical characteristics' (population density, un/availability of land, regional settings) also an attribute that needs consideration?
Is knowledge management included in the factor 'skills and capacity'?
Defining/limiting the 'case' in a multi-level governance framework.  Particularly in a context where experience of nearby towns/capital city (in my other case study) also influences decisions made by smaller ULBs
Critique and feedback is welcome. 
Regards
paresh
Details:
Title: Enabling Provision of faecal sludge management services in small towns: A case of Alleppey, Kerala
Authors: Chhajed-Picha Paresh, Narayanan N C
Presented at: 1st International Conference of Urban Science and Engineering on 29th Feb 2020 included in the book of abstracts (ISBN - 9789389063912)
Organised by: Centre for Urban Science and Engineering (CUSE) at IIT-B.
PS: I also presented a version of this at CEPT Research Symposium 2020 at CEPT University, Ahmedabad.
Paresh Chhajed-Picha
Researcher at Indian Institute of Technology - Bombay, India


This email address is being protected from spambots. You need JavaScript enabled to view it.

Twitter: @Sparsh85
Wikipedia: Sparsh85

Co-moderator of this discussion forum

The following user(s) like this post:
kdick
You need to login to reply
Re: Discussions about my PhD work (hoping to complete by early 2022): Planning city-wide FSM services in small towns in India
20 Jun 2020 06:29
#30135
by

neildias
Hi Paresh,

Thanks a lot for the tips, I will do so. Good luck with your research!
You need to login to reply
Re: Discussions about my PhD work (hoping to complete by early 2022): Planning city-wide FSM services in small towns in India
19 Jun 2020 20:22
#30131
by

paresh
Dear Malini,
Thank you for your kind words. I certainly will keep posting updates here and hopefully also presenting and publishing. 
The future course of my research is contingent upon how the CoVID-19 situation evolves and time left after I can resume field-work. Off course, I am aware of ASCI's work in Narsapur and hope to include in my research.

Dear Neil,
Unfortunately, I have no expertise in the area of your work. But I do know that characterisation of faecal sludge and solid waste is under-studied. You could look at work of Prof. H S Shankar (IIT-Bombay) and  Prof. Ligy Phillips (IIT-Madras). 

Regards
paresh
Paresh Chhajed-Picha
Researcher at Indian Institute of Technology - Bombay, India


This email address is being protected from spambots. You need JavaScript enabled to view it.

Twitter: @Sparsh85
Wikipedia: Sparsh85

Co-moderator of this discussion forum

You need to login to reply
I lead Athena Infonomics' strategic initiatives and operations pertaining to WASH portfolio in South Asia. My research and consulting experience spans social marketing, inclusion and gender equity, ICT for development, monitoring and evaluation, impact assessment, and building the WASH innovations ecosystem.

Less

Posts: 10
Likes received: 7
Re: Discussions about my PhD work (hoping to complete by early 2022): Planning city-wide FSM services in small towns in India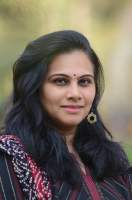 19 Jun 2020 08:29
#30125
by

Malini
Dear Paresh,

Happy to read your post and look forward to updates from you. 

I support a town called Narsapur in Andhra Pradesh. A small town of 60,000 population with more than 60% urban poor and vunerable. One of the biggest challenges in implementing sanitation services in a small town such as this is shortage of municipal funds, tariff for services such that it is pro-poor and yet helps in sustaining quality service delivery. Would be keen to learn from you about any useful models / lessons that you study. Also, feel free to add Narsapur to your list of cities. Will be happy to support. 

best 
Malini 
Dr. Y. Malini Reddy
Director, WASH - South Asia



This email address is being protected from spambots. You need JavaScript enabled to view it.

| +91 98480 25043
www.athenainfonomics.com
T: @a_infonomics | F: athenainfonomics | LinkedIn: Athena Infonomics


You need to login to reply
Re: Discussions about my PhD work (hoping to complete by early 2022): Planning city-wide FSM services in small towns in India
18 Jun 2020 13:24
#30117
by

neildias
Hi Paresh,
I am a chemical engineering undergraduate, second year (conditionally in year three due to the corona crisis). I'm from ICT Mumbai, an institution you're probably familiar with, given that you are from IIT-B. I find your work quite interesting, and having developed an interest in such areas myself, I was wondering if I could help you with any work, such as is within my capabilities, because that would help me to see how research works, and get a better glimpse into this field.
Thanks.
You need to login to reply
Discussions about my PhD work (hoping to complete by early 2022): Planning city-wide FSM services in small towns in India
17 Jun 2020 11:20
#30106
by

paresh
Dear all,
This thread is about my PhD research, I plan to use this as a sounding board, discuss ideas and update fellow members.  
I started my PhD journey in July 2016 with Prof.
N C Narayanan
at Centre for Technology Alternatives for Rural Areas (CTARA), IIT-Bombay with financial support from the Institute for 5 years. I explored quite a bit before deciding that my research inquiry will be qualitative in nature and use case study/multiple case study as research strategy. Since FSM was gaining traction and a colleague was already studying stickiness of the centralised imagination in sanitation sector, I decided to broadly look at how FSM is being planned in small towns. I was earlier thinking of analysing the case studies using theories related to sociotechnical change, but decided to stick to planning of which I have practical understanding and experience.  
I am almost done with the case of Alleppey, a town in Kerala and some initial work in Dhenkanal, Odisha. I would have been on the field this time around, hoping to finish the field-work but had to be put on hold due to on-going pandemic. I am using this time to learn the craft of academic writing (I come with a strong practice background) while working on a couple of papers, but will probably take some time to see them published.
I chose to  study towns in Kerala and Odisha as the performance of the two states has been starkly different. While Kerala had near universal coverage of toilets according to the Census 2011, it has not been able construct treatment plants over the last decade. This is despite a 2011 order from the High court of Kerala to treat domestic wastewater. On the contrary, Odisha had nearly one-third urban households defecating in the open but have constructed faecal sludge treatment plants in 11 towns and implemented deep-row trenching as an interim measure in many other towns. 
To be honest, I am not sure at the moment but will probably also study some aspects of the process followed in other states where FSM is being implemented in many towns. While I was at C-WAS, CEPT university, I was part of the team supporting the towns of Wai and Sinnar, I suppose I could add case of either of these towns.   
Please feel free to shoot questions, comment, suggestions, references to other case-studies, planning frameworks and anything that you think a PhD candidate trying to understand planning processes (for FSM or sanitation or any basic service) needs to know

Regards
paresh
PS:
This post was due for quite some time, especially since as a moderator, I  have been suggesting other graduate students to use this forum in their research process rather than simply posting the outcomes of their research 
Paresh Chhajed-Picha
Researcher at Indian Institute of Technology - Bombay, India


This email address is being protected from spambots. You need JavaScript enabled to view it.

Twitter: @Sparsh85
Wikipedia: Sparsh85

Co-moderator of this discussion forum

The following user(s) like this post:
debasreep23
,
nirupaman09
You need to login to reply
Time to create page: 0.409 seconds
DONATE HERE