Citywide Inclusive Sanitation - This is almost same as conventional sanitation. So, what is the difference?
4526 views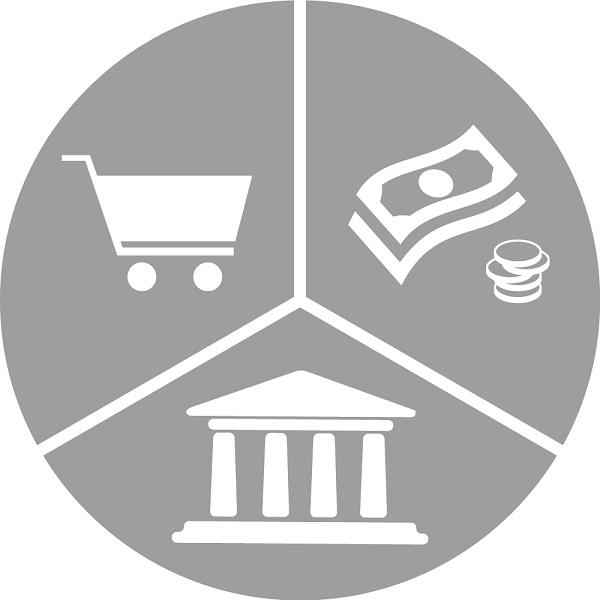 City-wide sanitation services, event in Stockholm WWW (28th August 9am)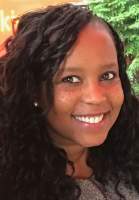 05 Feb 2018 12:14
#23961
by

Doreen
Dear All,
For those interested, I found a feature story in the World Bank website on City wide Inclusive sanitation linked to last years World Toilet Day. For more information, please visit this link:
www.worldbank.org/en/news/feature/2017/1...orld-toilet-day-2017
STORY HIGHLIGHTS
- World Toilet Day – November 19 – is an apt time to recognize that proper sanitation is key to building thriving and healthy cities.
- On World Toilet Day, we showcase a series of videos highlighting some good practices in 'Citywide Inclusive Sanitation' from around the world.
- Citywide Inclusive Sanitation means everybody benefits from adequate sanitation, with human waste being safely managed at every point along the service chain.
Best regards,
Doreen
Doreen Mbalo

GIZ Sustainable Sanitation Programme
Policy Advisor in Bonn, Germany
Deutsche Gesellschaft für Internationale Zusammenarbeit (GIZ) GmbH
E

This email address is being protected from spambots. You need JavaScript enabled to view it.
You need to login to reply
Re: Citywide Inclusive Sanitation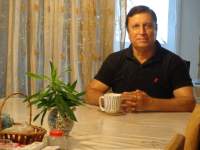 05 Mar 2018 06:48
#24263
by

F H Mughal
A world Bank 4-pp brochure defines citywide inclusive sanitation as follows:
Citywide inclusive sanitation means that: everybody benefits from adequate sanitation service delivery outcomes; human waste is safely managed along the whole sanitation service chain; effective resource recovery and re-use are considered; a diversity of technical solutions is embraced for adaptive, mixed and incremental approaches; and onsite and sewerage solutions are combined, in either centralized or decentralized systems, to better respond to the realities found in developing country cities. Cities need to develop comprehensive approaches to sanitation improvement that encompass long-term planning, technical innovation, institutional reforms and financial mobilization. They will need to demonstrate political will, technical and managerial leadership, to focus on durable drivers for innovation, and to manage funding for sanitation in new and creative ways
pubdocs.worldbank.org/en/589771503512867...usive-Sanitation.pdf
This is almost same as conventional sanitation. So, what is the difference?
F H Mughal
F H Mughal (Mr.)
Karachi, Pakistan
You need to login to reply
Re: Citywide Inclusive Sanitation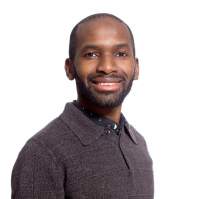 08 Mar 2018 13:02
#24308
by

ddiba
Dear F. H.,
My understanding is that "citywide inclusive sanitation" originates from the fact that in many developing countries, existing inequalities cities often lead to having parts of a city that are fully covered with sanitation access (i.e. household or institutional toilets and sewer network) while other parts of the city, typically slums or similar low-income areas, are under-served with fewer household toilets/pit latrines, no sewer coverage and perhaps inadequate coverage of pit emptying services. So the "citywide" and "inclusive" part of the phrase is largely to emphasize that such low-income areas should not be left out in the planning and implementation proces for sanitation infrastructure and services in a city.

However, I wonder how exactly you define "conventional sanitation"?

Regards,
Daniel
Daniel Ddiba
Co-lead for SuSanA WG5: Productive sanitation and food security
Research Associate at Stockholm Environment Institute
www.sei.org/revamp
Skype: daniel.ddiba
LinkedIn: Daniel Ddiba
Twitter: @DanielDdiba

You need to login to reply
Re: Citywide Inclusive Sanitation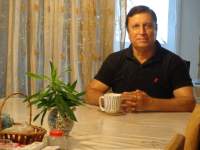 10 Mar 2018 06:14
#24331
by

F H Mughal
Dear Mr. Daniel,

Thank you for your response. I used the word "conventional" sanitation, so as to differentiate it from the citywide sanitation. With conventional sanitation, I mean the normal sanitation that we are having.

Regards,
F H Mughal
F H Mughal (Mr.)
Karachi, Pakistan
You need to login to reply
Re: Citywide Inclusive Sanitation
02 May 2018 03:16
#24960
by

Elisabeth
I think Daniel is right, the "Citywide inclusive sanitation" puts an emphasis on also serving those who are currently not served with sanitation services.
The currenty "conventional" system is that only those who either live in sewered areas or have septic tanks are properly served. Everyone else who lives outside of those areas is left to fight for themselves with often dodgy solutions that may also be relatively expensive and unsafe (I am thinking of unsafe pit emptying here).
In that sense "conventional sanitation" probably is limited to sewers or septic tanks.
The pdf file that Mughal had linked to says:
Deliver ʻsafe management' along the whole sanitation service chain:
- Address complex problems rather than
deliver fixed solutions
- Allow for a diversity of solutions and
approaches, focusing on outcomes
rather than technologies
- Focus on innovation, testing and
evaluating approaches
- Recognize the trade-offs that
exist along the sanitation service chain
- Facilitate progressive realization, building
on what is already in place– embrace incrementalism
This sounds quite promising and might open the door to things that we have discussed here before, e.g. container-based sanitation systems, novel fecal sludge management schemes, UDDTs.
Regards,
Elisabeth
The following user(s) like this post:
indiebio
You need to login to reply
Re: Citywide Inclusive Sanitation
12 Nov 2018 04:08
#26445
by

Elisabeth
You need to login to reply
Time to create page: 0.274 seconds
DONATE HERE