Kicking off the discussion on microfinance for sanitation
35.6k views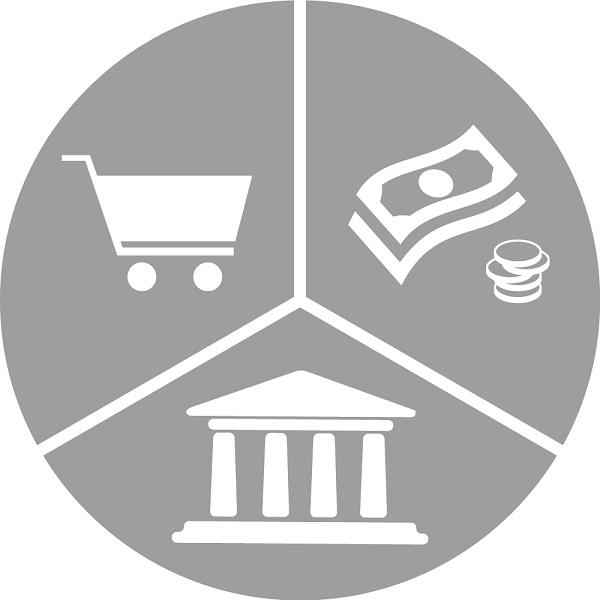 Re: Why does microfinance for sanitation work in India?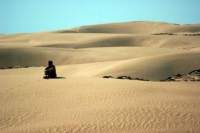 02 Jul 2015 05:59
#13974
by

Frankie
Thank you Goufrane for you informative reply.

Do you know of any examples where development banks have set-up some sort of fund in a particular country earmarked for MFI's to extend sanitation loans?
As such a facility would be able to drive the interest rate incurred by the loanee substantially down.

This unfortunately raises a further question of whether such an intervention would ultimately scew the "market forces" and ultimately do more harm than good in the long run?

Excuse the brevity of my reply, but I am travelling and typing quickly on my phone is not one of my talents sadly.
You need to login to reply
Re: Why does microfinance for sanitation work in India?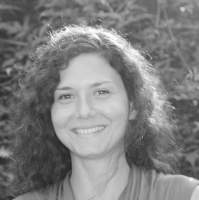 01 Jul 2015 23:29
#13972
by

Goufrane
Thank you Frankie for your question (it would be good if you could tell us more about you and how you're involved in sanitation!). Hopefully as you suggested, we will get answers from people with first-hand experience with microfinance services in India.
In the meantime I can share a little bit of what we know about the sanitation microfinance market in India. We carried out a
scoping research in 2012 in India
(as part of a[url=http://http://www.shareresearch.org/Page/Detail/markets]SHARE[/url]-funded research on the potential of microfinance for sanitation) and identified that indeed India was where there was most experience with this. Some 146,000 "toilets loans" were identified in 2012, while repayment rates appeared more than satisfactory (over 90%). But we also found that in general the market had not "sprung by itself" and that there were programmes and NGOs working to develop this market. A lot of this work was about building awareness and capacity of financial institutions so that they can adjust their marketing approach and tailor financial products that could be attractive for customers. This capacity building or "smart subsidy" approach was used (and continues to be used) by the NGO Water.org in particular. In fact Water.org supported the establishment of a water and sanitation only financial institution called "Guardian" in Tamil Nadu - the MFI initially received grant support but also managed to secure commercial funds (from local commercial banks).
Another programme which the research came across was the
FINISH
programme. This programme not only looks at securing access to finance for households who need it to build their sanitation facilities, but also at how to reduce the costs of building the latrines (and reducing the repayments burden). Perhaps one factor that contributes to explain why sanitation microfinance is little developed elsewhere (in sub-Saharan Africa for example) is that the cost of building a latrine is too high, representing a huge financial burden even when repayments are spread over time.
However, research also shows that there is a potential to develop microfinance for sanitation in other countries, including to provide access to finance for small-scale service providers. In 2013 (still as part of the SHARE research project), we initiated an action-research in Tanzania where sanitation lending experiences where very limited, mostly carried out by NGOs, who experienced very low repayment rates. In this action-research, as in the Water.org "smart-subsidy" approach, we approached Tanzanian banking and microfinance institutions to build their awareness of the sanitation market. We worked with a selected number of institutions so that they pilot some financial products - but we did not provide any seed funding or grant for them to lend to households or businesses - the idea was that capacity building would trigger financial institutions to provide loans from their own funds. By the end of the action-research timeframe, one MFI had made two successive loans to a sanitation enterprise in Dar es Salaam (amounting to TZS 15 million (GBP 5500) at 3.6% monthly interest rate). Another MFI had allocated USD 15,000 for pilot-testing sanitation-focused products. We made a short film (see link below) to document the project.
One main
finding from this small-scale action-research
(solely focused on financial institutions' capacity building) was that some financial institutions are indeed interested in sanitation: in an increasingly competitive microfinance market, some MFIs are willing to go beyond their traditional sectors (e.g. small businesses such as sowing, hairdressing, market stall, etc.) to reach new markets. In addition, MFIs can lend to well-organised sanitation businesses from their existing lending portfolio (without having to create a separate product) provided that they "understand the business"(i.e. how it generates revenues, what are its assets, etc.).
However, developing the market beyond piloting will probably require huge efforts over time, especially in terms of continuous smart subsidies (to guide MFIs in what is an "unknown" sector). These efforts are more likely to bear fruits within a programme of activities that is also looking at developing demand for sanitation, supporting the private sector (so that they can present "bankable projects") and strengthening the supply side in order to reduce the financial burden for households.
It would be great to hear about other experiences and what lessons we can take for designing programmes/projects that look at the potential of microfinance: what about channelling seed funding to microfinance institutions? Or blending grant funding with commercial funds to reduce interest rates? Any experience of success with this type of intervention?
You need to login to reply
Re: Why does microfinance for sanitation work in India?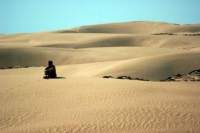 01 Jul 2015 21:00
#13968
by

Frankie
I think we ought to approach this discussion by looking at "why does microfinance for sanitation work in India?"
Is it due to the high quantity of MFI, that are constantly in competition and trying to gain as much market share in as many diverse market segments as possible?
Is it due to the upswing in political will with respect to prioritising sanitation that India is currently enjoying? (Long may it last.

)
Perhaps the Indian population is just more business minded and therefore MFI are able to make loans in the sanitation sector profitable?
It would be great if someone with expertise in the Indian microfinance sector and even better in providing loans for sanitation could provide me with some insight into why it appears to be working in India.
Thanks for your post Sophie and starting this discussion!
You need to login to reply
Kicking off the discussion on microfinance for sanitation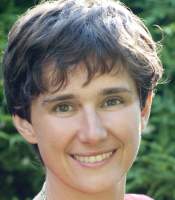 30 Jun 2015 09:09
#13939
by

SophieTremolet
Welcome to this conversation on microfinance for sanitation! It's an honour to take over from Catarina and Guy, who both emphasised the need to improve public finance for sanitation, whether at national or local levels.

Whilst sanitation should indeed be treated as a public issue because of associated externalities (i.e. public benefits resulting from improved sanitation), the reality is that public funding alone is unlikely to be sufficient to deliver sustainable sanitation services and achieve the ambitious vision of the SDGs by 2030. So whereas public finance is definitely a significant building block in the sanitation financing equation, it cannot be the only one, particularly given the prevalent policies in many countries, which state that households are responsible for investing in on-site sanitation. Such policies stemmed from the observed failures of government subsidies for latrine construction, which tend to create "false demand" for sanitation. We all have heard the story of toilets used for storage purposes or witnessed it first hand…

By contrast, initiatives that are purely focused on creating demand for sanitation and changing behaviours are often limited in their attempts to get people up the sanitation ladder, as the costs of building an improved latrine can represent a substantial part of households' annual income (reaching 112% in Dar es Salaam for the poorest according to research for WaterAid a few years back!!). Where on-site sanitation is the dominant form of service (as it is the case in most of Sub-Saharan Africa, including in urban areas), this is a really big ask for households, who may not be able to afford investing in durable solutions or would not see this as a priority. It therefore appears essential to facilitate access to finance to enable households to build improved latrines and get them emptied on a regular basis. Sanitation service providers, such as pit-latrine emptiers are also faced with similar funding constraints, when looking to purchase equipment or secure working capital.

Therefore, as Florian Klingel from Skat put it in last week's discussion: "when we say "more money should be allocated to sanitation", it is not as simple as allocating money to water supply or sewerage, where all the money can be channeled through one institution, which then does what it knows to do: construction projects. Allocating money to sanitation means better funding of a multitude of institutions and all this of course needs to be well coordinated and monitored".

But how can this be done? We argue that experience in this area is even more limited than in the area of mobilising public finance. Initiatives to facilitate access to finance for this multitude of actors have sprung up all over the world, including microfinance schemes – often run by NGOs, revolving funds with seed funding from international donors or NGOs, village loan and saving schemes, etc… Few of these have transformed into a major financing system for the sector, except perhaps in India where we see an increasing number of professional NGOs and MFIs offering sanitation loans and getting very satisfactory performance from their sanitation loan portfolio. Elsewhere, such schemes appear to be still on a relatively modest scale and will not nearly be enough to help households fund their needs on a sufficient scale.

So first, we need to better understand why such experiences are still at a relatively small scale: is there a role for financing instruments that can help households and small businesses invest in the sanitation sector? Can microfinance play a role and if so, are we mostly talking about loan instruments or should savings and loans, or other types of financial instruments be developed and promoted?

Should we be wary of considering microfinance even when it has lost much of its aura as a "miracle cure" in other sectors? Are such financial instruments primarily useful in urban areas or in areas where people have a higher capacity to pay, given that such loans tend to be expensive? Is it unfair to suggest that households need to borrow at relatively high interest rates to invest in on-site sanitation when most public subsidies are still being used for sewerage networks and wastewater treatment plants, which still benefit the richest?

And if we agree that there is indeed a role for microfinance in the sanitation sector, the next question becomes: how can it be done? How can we move away from small pilot schemes to a flourishing market in which microfinance organisations see value in extending finance to households and businesses to invest in sanitation? What roles can the public sector (including governments, international donors and NGOs) play to support and regulate the development of such a flourishing market?

We look forward to what promises to be a very interesting discussion, judging by the posts of last week.

Sophie Trémolet
You need to login to reply
Time to create page: 0.477 seconds
DONATE HERE