Definition & calculation of beneficiaries - how many people have been reached within a certain period of time?
3859 views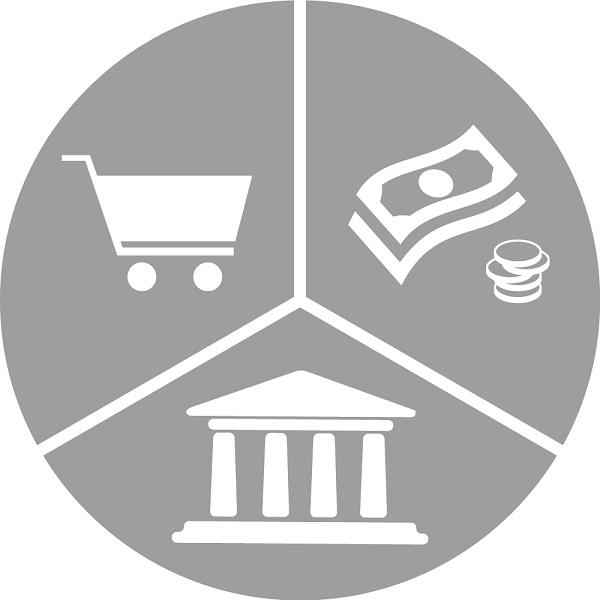 Re: Definition & calculation of beneficiaries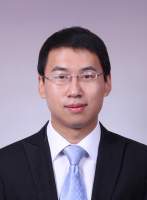 17 May 2019 23:09
#27469
by

csk
Dear Simon,

I am also wondering how these numbers come out in other countries. And I am also looking forward to answers from other SusanA members.

I am from China and I know the scenario in China more or less. For instance, in "WHO, UNICEF, 2017. Progress on drinking water, sanitation and hygiene: 2017 update and Sustainable Development Goal baselines" it shows at least 75% of improved sanitation in China by 2015 nationwide. this figure is from the official statistical yearbook of National Health and Family Planning Commission.

75% is an accumulative figure, based on the improvement of latrine in rural China since the 1960s. The result is based on census, every department reported to the competent department at the next higher level. It should be objective. However, I heard that there is an overlapping calculation. For instance, the toilet of one household may be retrofitted 3 times in a period. so it can be calculated by 3 rather than 1. I don't know how often. The fact is China really makes great progress to promote sanitation. I did many field study on the toilet, I can see the improvement.

As it is officially published, so every people use this figure.

Kind regards

Shikun CHENG
Shikun Cheng,
Associate professor, Ph.D
Center for Sustainable Environmental Sanitation (CSES)
Department of Environmental Science and Engineering
University of Science and Technology Beijing (USTB)


This email address is being protected from spambots. You need JavaScript enabled to view it.
Please Log in to join the conversation.
You need to login to reply
Re: Definition & calculation of beneficiaries
15 May 2019 05:28
#27443
by

Elisabeth
Dear Simon,
Yes, good question! Probably every organisation has their own system of doing this, e.g. because they need to report something back to the donors. How is it done within the organisation that you work for? Can you give us an example?
We have the same problem with SuSanA and the Discussion Forum. We can track the number of posts per month (
forum.susana.org/forum/statistics
) but how do we know how many people have read the pages and then acted upon the information that they found? How many lives this has impacted? We use PIWIK (instead of Google Analytics) to monitor view rates of our website but still these figures are hard to interprete.
I give you another example: How many people are reached by campaigns surrounding World Toilet Day each November? There is a section on "impacts" in the Wikipedia article on World Toilet Day (I added that). It says:
Impacts
In 2016, the World Toilet Day campaign and related publications reached millions of people through social media, dedicated websites and other channels.[34]:21 Over 100 events in 40 countries were registered on the World Toilet Day website in both 2016 and in 2017.[34]:23[35]:17 The UN-Water Annual Report states that in 2017 the hashtag #WorldToiletDay had a maximum potential reach of around 750 million people on social media.[35]:17
en.wikipedia.org/wiki/World_Toilet_Day#Impacts
One would have to check that reference to see how exactly they arrived at 750 million people. From memory I think it was based on some assumptions related to how many people read tweets or alike.
Hope this helps to get the discussion going. I would be interested to hear more about this.
Regards,
Elisabeth
Please Log in to join the conversation.
You need to login to reply
Definition & calculation of beneficiaries
05 Apr 2019 09:55
#27258
by

SimonG
Dear SuSanA community,

During research, I often stumble upon these beautiful numbers presented by large organisations about how many people they have reached within a certain period of time. I was wondering if anybody has experience or knowledge of how to define beneficiaries and how to calculate them. I am looking for a reference document from Unicef, WaterAid, etc. that clearly outlines how these organisations quantify their impact.

When it comes to building latrines e.g. in schools or households defining direct beneficiaries is rather easy. However, when it comes to the construction of sanitary facilities in public institutions, conducting capacity development or advocacy measures (training of teaching staff or other knowledge multipliers), a clear and reasonable structure of how to calculate beneficiaries is needed (direct as well as indirect beneficiaries).

Any additional input will be highly appreciated. Feel free to share relevant Documents.

Thanks in advance & best regards,

Simon
The following user(s) like this post:
drgs
Please Log in to join the conversation.
You need to login to reply
Time to create page: 0.251 seconds
DONATE HERE