Monitoring and regulation on-site sanitation - A common problem for local authorities is the effective monitoring of on-site sanitation
8348 views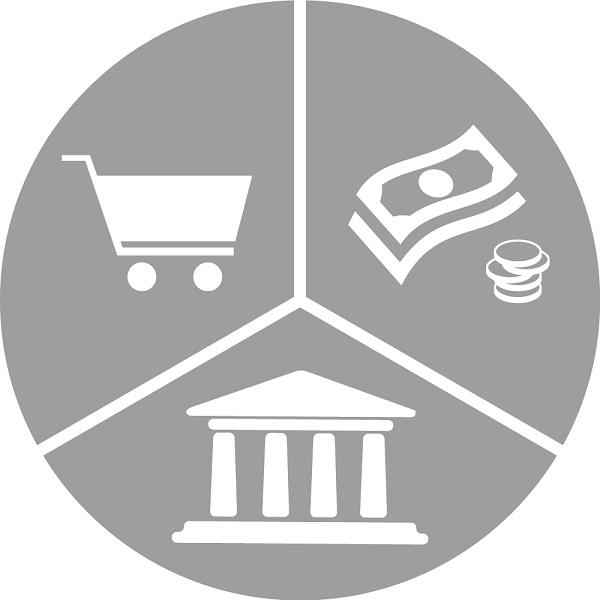 Re: A common problem for local authorities is the effective monitoring of on-site sanitation
05 Jan 2018 13:49
#23580
by

Rafael
Dear Dr. Arno;

Thank you for sharing the experience of Sweden. The system of technical assistance (TA) and monitoring of the on-site sanitation systems that you describe, with no doubt, are key elements to reach quality and sustainable sanitation services.

In many LAC countries the adoption of these two components is still a challenge, mainly when the focus is to increase coverage to meet political or investment project commitments. The weakness of the local TA and absence of a monitoring system in the service provision phase usually ends in not used or collapsed sanitation units in less time than the planned years.

The current adoption of the Rural Information System (SIASAR) promoted by many cooperation agencies might help in the monitoring but the TA through local governments support has a long way to walk.

Regards.

Rafael Vera
You need to login to reply
Re: A common problem for local authorities is the effective monitoring of on-site sanitation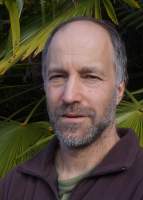 31 Dec 2017 08:54
#23559
by

goeco
My local authority requires septic tanks to be cleaned every 5 years, with a proposal by the Ministry for the Environment to introduce a similar rule nationwide. This is not currently enforced, but reminder letters are sent which is considered to be a "proactive management approach". In my view desludging of septic tanks is essential but most people avoid doing it because of the cost. Worst case is that it eventually blocks and desludging must be undertaken!
The rules are very strict regarding soakage fields and suitability of installing septic tanks... e.g. where soil has poor drainage aerated systems must be installed.
Aerated systems have maintenance agreements set out by the manufacturer of the system, with homeowners "encouraged" to adhere to the manufacturers servicing regimes. This doesn't mean that every aerated system complies with the surface discharge limits and I'm not aware of our local authority ever requiring testing of the discharge for an aerated system. A survey has shown many of these systems do not comply in service. Discharge limits for surface irrigation are 20 g/m3 BOD and 30 g/m3 suspended solids. This is required by a national standard and to me is a reasonable quality specification but is not designed for irrigating food crops because that is never practiced.

cheers
Dean
You need to login to reply
Re: A common problem for local authorities is the effective monitoring of on-site sanitation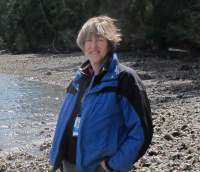 29 Dec 2017 20:17
#23553
by

bachmanna
I work for a local health department for a rural county in the Pacific Northwest in the United States. We have a State and local requirement that owners have to do regular inspections of their on-site septic systems. Conventional gravity systems should be inspected every 3 years, systems that have pumps are to be inspected annually. Previously, in our county this requirement was not fully enforced. Systems tended to be inspected when a property was sold or if an owner was seeking a new building permit, but this past year we began to inform residents in our county that this is a regular requirement. Enforcing this requirement through the use of fines is still probably in our future. Right now we just send reminder letters to residents. Compliance has increased but we are still a long way from 100%.

As these inspections have to be performed by a certified Operations and Maintenance Specialist and can be quite expensive (200-400+ USD per inspection), one incentive we have provided is offering an opportunity for owners of certain qualified systems to take a training and become authorized to do some of their own inspections. Another incentive is offering them a rebate program providing partial reimbursement for their first inspections or for the installation of access risers or baffles on their septic tanks.

County environmental staff also do a simplified inspections called a sanitary survey. These are grant-funded, door-to-door surveys. They tend to be limited in scope and focus on high priority areas where we are seeing water quality concerns. They are primarily educational for homeowners but we will pursue enforcement if we see safety issues (tanks with broken lids) or surfacing sewage. Primarily sanitary surveys are just visual inspections of the system and opportunities to provide information on care and maintenance to home owners and linking them to other resources.

Regards,
Anna
Anna Bachmann
Environmental Health Specialist
Jefferson County, Washington
USA
The following user(s) like this post:
Elisabeth
You need to login to reply
Re: A common problem for local authorities is the effective monitoring of on-site sanitation

29 Dec 2017 10:26
#23549
by

hajo
dear all,

because Jonathan referred to Lusaka under the above topic and Elisabeth even referred to me specifically, I feel bound to give you a short resume regarding the status of monitoring and enforcement of on-site sanitation in Lusaka.

Over the last months the Lusaka City Council - Public Health Department (LCC-PHD) has developed the draft of an on-site sanitation catalogue describing all possible technologies for service chains from interface to reuse, which they can imagine for possible use in (peri-urban) Lusaka and for implementation under the ongoing Lusaka Sanitation Project (LSP) . They also have developed a draft for a Lusaka On-site Sanitation By-law.

Both documents only exist as 0-draft yet and have not yet been approved by LCC after which they will have to be discussed and agreed with all the other relevant public stakeholders, such as Lusaka Water & Sewerage Company (LWSC), Zambian Environmental Agency (ZEMA), Zambian Standards Bureau (ZABS), and the regulator National Water and Sanitation Council (NWASCO).

Therefore, please do not ask me for a copy of the documents, but I will keep you informed as soon as we have some progress. Currently the stakeholders are in crisis mode trying to manage the on-going cholera outbreak but they understand that continuous development work on monitoring and enforcement can contribute to avoid future cholera outbreaks in the medium term.

ciao
Hajo
We can't solve problems by using the same kind of thinking we used when we created them.
Albert Einstein
Any intelligent fool can make things bigger and more complex... It takes a touch of a genius - and a lot of courage to move in the opposite direction.
E.F. Schumacher
Everything should be made as simple as possible, but not simpler.


Albert Einstein
You need to login to reply
Re: A common problem for local authorities is the effective monitoring of on-site sanitation
28 Dec 2017 20:18
#23543
by

Elisabeth
Thanks Arno and Kris for providing information on Sweden and the Philippines on this topic (Monitoring and regulation on-site sanitation).

Arno: the situation in Sweden sounds just about perfect! They seem to have thought of everything. Is there anything that you think would still need to be optimised or would you say the monitoring and regulation of on-site sanitation in Sweden is pretty much as good as it gets?

Regards,
Elisabeth
You need to login to reply
Re: A common problem for local authorities is the effective monitoring of on-site sanitation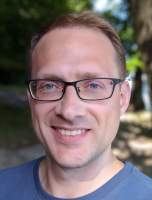 02 Nov 2017 05:31
#23101
by

JKMakowka
Where I was working in the Philippines last year (small town, but not rural), there were various proposal how to finance desludging services (treatment site) of septic tanks. The general idea was to put a levy on the monthly water bill (centralized system, operated government owned utility company).

As a positive incentive for following construction standards and easy physical access for desludging services, it was proposed to offer a partial tax-break on this for a few years upon submission of certificate by government licensed construction company. Not sure if that was ever implemented, and I felt there were several pitfalls (monopolizing by few certified builders, companies making certificates on cash payment even if substandard work was done etc.), but the overall idea seemed good.
You need to login to reply
Re: A common problem for local authorities is the effective monitoring of on-site sanitation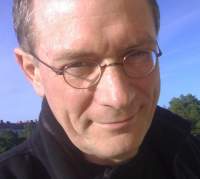 01 Nov 2017 14:54
#23095
by

arno
For Sweden, generally speaking if a property is within reach of the local municipal wastewater system, one is forced to pay for a connection. Treatment is then handled centrally and paid for through local taxes.
For onsite systems in Sweden, and there were "officially" ca 750 000 in 2005, local authorities provide advice on best and acceptable practices by contacting each house owner individually. For older properties, an official does a field visit and contacts the owner to examine whether the data they have are up to date and whether there is a need for upgrading the sanitation system. For new houses, stipulations are made prior to providing the building permit and a visit to examine the installation is carried out along with other building regulations. Entrepreneurs are all "up to date and controlled at source" on what is considered acceptable practice (eg conservancy tanks for black water, septic tanks with drainage beds for mixed systems, dry toilets including UDDTs, grey water filtering systems (eg through peat moss), etc. So by purchasing hardware or services, the property owner is forced to conform to acceptable practices since the entrepreneurs are monitored and those found acceptable are recommended (listed) by the local authorities. So the linkage between authority and entrepreneur is the key to providing safe services. The entire process is made transparent through an independent website
husagare.avloppsguiden.se/
which also provides advice to the local authorities and entrepreneurs all under one umbrella. Each municipal government officially refers to this guide when it comes to technical advice and regulations.
Special regulations exist near shoreline areas of water bodies. Here, new buildings are not permitted and older buildings all require conservancy tanks to prevent any runoff from wastewater systems.
Arno Rosemarin PhD
Stockholm Environment Institute


This email address is being protected from spambots. You need JavaScript enabled to view it.


www.sei.org
www.ecosanres.org

The following user(s) like this post:
Elisabeth
You need to login to reply
Re: A common problem for local authorities is the effective monitoring of on-site sanitation
01 Nov 2017 13:48
#23094
by

Elisabeth
Dear Jonathan,
You have posed a really interesting question! ("A common problem for local authorities [...] the effective monitoring of on-site sanitation to ensure that on-site sanitation facilities are constructed and maintained to uphold public health standards")
Interestingly, I am just in a conversation with Hajo from Lusaka on this here in this thread where we talk about faecal sludge management in comparison to solid waste management:
forum.susana.org/166-definitions-glossar...r-zambian-act-of-law
Hajo was problably at the workshop in Lusaka that you mentioned, so perhaps he was even one of the people pointing out this issue.
You posted your question two months ago but got no replies on the forum. Did you get any replies offline? Or maybe by me posting a reply, I'll manage to bring this question back to the top of the pile and someone might have good examples to offer.
I wonder if we have to look to more the countries that are already in transition, like
India or Brazil
, maybe they are further advanced with this?
I guess this is also one of the big draw-backs of onsite sanitation that it makes it a lot harder to monitor adherence to standards.
Even in countries like the
U.S. or Australia
, where septic tanks are still common in low density housing areas, are any inspectors going around to inspect the functioning of the septic tanks, e.g. ensuring the leach fields are still working well? I doubt it. I guess when population density is low then it all "doesn't matter" so much. It's when population density is high where onsite sanitation becomes tricky.
Another example could be those summer houses in
Sweden
. Could any of our Swedish members tell us about monitoring and regulation there? I remember issues with summer houses being built close to sensitive lakes - I think they were mandated to remove phosphorus from their wastewater using little package treatment plants (of course composting toilets are also in use, taking out a lot of the phosphorus from the wastewater already).
Looking forward to hearing more from everyone on this topic! Please do share.
Regards,
Elisabeth
You need to login to reply
Topic Author

As part of the Engineering team, my role at IMC is to lead on the delivery of projects requiring specific expertise on urban sanitation (including excreta/waste/wastewater/stormwater management) focusing on technical, institutional and financial aspects in project design and implementation.

Less

Posts: 223
Karma: 24
Likes received: 87
Monitoring and regulation on-site sanitation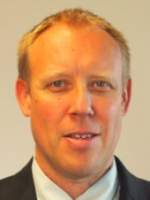 25 Aug 2017 10:20
#22455
by

jonpar
Dear all,
A common problem for local authorities, who are generally understaffed/under-resourced with few environmental health officers with poor access/recourse to information / technologies / equipment etc, is the effective monitoring of on-site sanitation to ensure that on-site sanitation facilities are constructed and maintained to uphold public health standards.
Are there experiences from projects that offer examples of good practice when it comes to a) monitoring and b) regulation ? I am particularly interested in approaches that have practical application for programming and of direct relevance for local authorities to improve implementation.
I am aware of some examples where application of "mapping" technologies have been used to support project planning and implementation. Are these being used to map the quality of facilities as well as the presence of the facility in the first place ?
And, a bigger question is "What approaches are there to regulate on-site sanitation based on :
a) enforcement with fines etc for those who are not adhering to prescribed standards (which is the more common perception/understanding of regulation),
or
b) positive incentive mechanisms in which those who are expected to meet standards are motivated to meet the standards. This is probably less common and generally not considered to be "regulatory" but is an important approach that is complementary to enforcement.
This was an issue that came up recently in Lusaka at the ZAWAFE conference - both in the main conference and in a SuSanA workshop organised by GIZ and Oxfam - see workshop report at
forum.susana.org/10-announcements-regard...hieve-sdg6-in-lusaka
4.1. Enforcing standards / regulations

The monitoring arrangements and enforcement of standards/regulations relating to household sanitation was highlighted by participants at the workshop to be an important area where the sector needs support. Participants expressed interest to learn about experiences from other
countries how these issues have been addressed considering both enforcement (stick) and incentive based (carrot) based regulatory instruments. This was also an issue that was highlighted by a session of the main conference on the "Institutional Framework for Water Supply and Sanitation which included contributions from Peter Mutale on the "Framework for Provision and Regulation of Urban On-site Sanitation in Zambia" and a presentation from Imuwana Mwanamwalye (LCC) and Conrad Thombansen (GIZ) on "Options to Improve Enforcement of
the Public Health Act in Public Health and Hygiene especially in the area of Sanitation". Oxfam proposed to follow-up on this to promote discussion on the forum to share state of the art thinking on this topic for consideration for adoption n Zambia"

I very much look forward to reading your responses to this.
best regards,
Jonathan
Dr. Jonathan Parkinson
Principal Consultant – Water and Sanitation
IMC Worldwide Ltd, Redhill, United Kingdom
Email:

This email address is being protected from spambots. You need JavaScript enabled to view it.


Skype : jonathanparkinson1

You need to login to reply
Time to create page: 0.273 seconds
DONATE HERE