Experiences regarding post implementation monitoring of sanitation projects?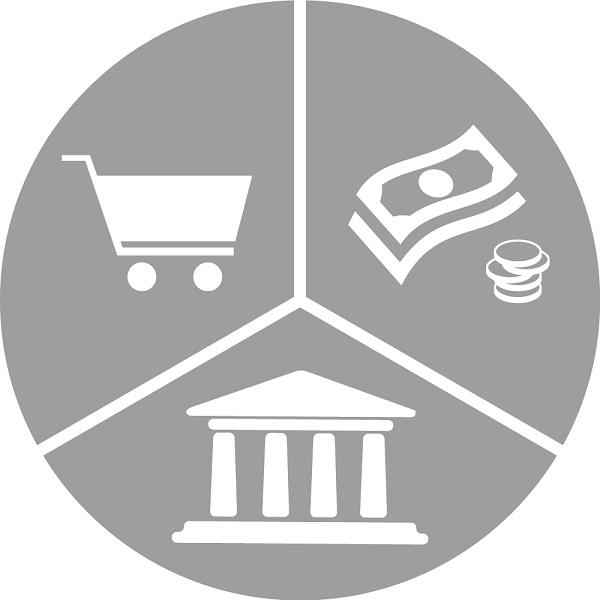 Experiences regarding post implementation monitoring of sanitation projects?
18 Feb 2015 15:09
#12135
by

rob#
Dear SuSanA Community,
We (GTO) are currently preparing for a bigger workshop together with Welthungerhilfe looking into ways to improve sustainability of WASH projects and how to come up with respective post implementation monitoring measures to e.g. find out if toilets are still functional and being used, maintenance is secured and the ODF status kept after projects have ended.
Most implemented sanitation projects can only to a certain degree secure long-term sustainability and most practitioners might agree that there is a considerable percentage of failure rates (e.g. toilets not being used, not sufficiently operated and maintained, communities returning to OD practice due to a variety of reasons).
Among specialists in the sector there is already a promising discussion about monitoring progress and monitoring tools, data collection, variety of approaches vs. standardization and more. As we feel that this is becoming an ever more important issue, also in the SDG debate, we would like to use this platform to trigger a broader discussion and and came up with a number of questions:
Is there available data on long-term sustainability of sanitation projects (beyond the project period), maybe from larger scale CLTS projects or alike?
Have you or your organization experiences with regard to post implementation monitoring in the sanitation sector (in terms of what to measure, how to finance, what to do with the collected data etc.)?
Which are the most common indicators to monitor success within the sanitation sector? And can you see a change towards other indicators becoming more important?
What problems do you have concerning available data and their reliability?
What other problems are there according to available data, which make monitoring an even bigger challenge (e.g. variety of definitions about "improved sanitation", linear monitoring tools, data collection on various levels with different definitions)?
What experience do you have with new technology such as SMS based monitoring, apps like Taarifa or CLTS mapping?
Talking about monitoring when the implementation is finished: Who should be responsible and are there some suggestions from the group?
It would be great to get your feedback on some (or all) the questions. Depending on your feedback we could also split this thread later into several smaller and more specific discussion threads.
I am very much looking to your feedback and your experiences
Best regards
rob
---
Robert Gensch

German Toilet Organization
Phone: +49-(0)30-41934345
Email:

This email address is being protected from spambots. You need JavaScript enabled to view it.


www.germantoilet.org
www.washnet.de
You need to login to reply
Re: Experiences regarding post implementation monitoring of sanitation projects?
23 Mar 2015 14:46
#12583
by

muench
Dear Rob,
You posed some really interesting questions about monitoring of sanitation projects a month ago. I think most NGOs are probably not in a good position to answer such questions as they usually have limited project cycles (?). The same applies to most researchers. For example, see this question and answer about research on CLTS that Hansi Mosler is carring out:
forum.susana.org/forum/categories/5-clts...ique-and-ghana#12407
Question: A related question would be whether your finale survey, 12 months after baseline allows for sufficient time to really assess sustainability issues of the possible current ODF status.

Answer: Dear Kim, you request is very qualified. However, each research project has its limitations, mainly time restrictions, meaning that a 12 months period is not the optimal but the maximal what we can get with the existing restrictions.
Therefore, once again, we need local government involvement for this longer-term monitoring work.
Just recently Ann from UNICEF told us on the forum about a new sanitation monitoring tool that they are putting out, see here:
forum.susana.org/forum/categories/183-mo...kit-available-online
Would that have any relevance for your questions? If yes, perhaps you could reply in her new thread?
I actually found also other related threads here on the forum:
From SOIL in Haiti:
forum.susana.org/forum/categories/161-sa...business--any-advice
ICT for sanitation:
forum.susana.org/forum/categories/167-bu...nitation-esani-msani
Collection of M&E resources:
forum.susana.org/forum/categories/183-mo...olution-and-learning
Seems like a lot of people are asking similar questions. Perhaps we need a taskforce, working group, webinar or structured discussion to pull all the strings together....
Please tell us more about your deliberations and this "bigger workshop together with Welthungerhilfe".
Regards,
Elisabeth
---
Community manager and chief moderator of this forum via SEI project ( www.susana.org/en/resources/projects/details/127 )

Dr. Elisabeth von Muench
Independent consultant in Brisbane, Australia


This email address is being protected from spambots. You need JavaScript enabled to view it.

Twitter: @EvMuench
Sanitation Wikipedia project leader: en.wikipedia.org/wiki/Wikipedia:WikiProject_Sanitation
E-mail me to get involved:

This email address is being protected from spambots. You need JavaScript enabled to view it.



You need to login to reply
Time to create page: 1.355 seconds