A case of poor access to safe water in Ghana, 2019
2218 views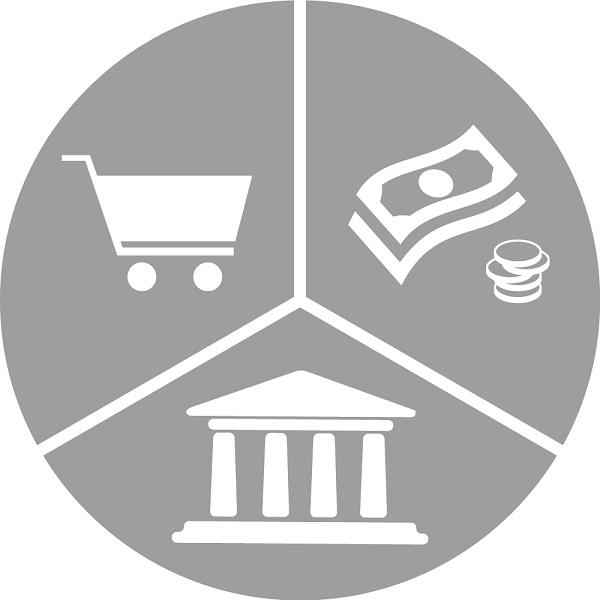 A CASE OF POOR ACCESS TO SAFE WATER IN GHANA, 2019
03 Apr 2019 17:10
#27252
by

Daobeng
Water is an essential commodity of life that without it many lives and properties would have been lost across the globe. Almost all religions across the world believe that a Supreme being created water to be accessible to all men (male and female) in the genesis of this life. The reality however is that not all humans have had access to safe water since their birth. The theme for this year's World Water Day was 'Leaving no one behind'. This is an adaptation of the central promise of the 2030 Agenda for Sustainable Development.
When you compare the rate at which people are being inhibited from accessing safe water, it is ideal that pragmatic measures are taken worldwide to curb this canker. For instance, the UN Water reports that globally about 2.1 billion people live without safe water at home. Further, close to 6 million people lack access to safe water in Ghana. Let me reiterate that, "the human right to water entitles everyone (including all Ghanaians), without discrimination, to sufficient, safe, acceptable, physically accessible and affordable water for personal and domestic use". It is unfortunate to note that as I write this piece some communities in Ghana may be experiencing lack of access to safe water over a week or more days now. This is not meant to imply that the government is sitting on the fence when it comes to issues of safe water in Ghana.
The introduction of Operation Vanguard task force on galamsey operations was one out of the many interventions to improve on the safety of our water resources. Yet, it is as though after this initiative the designated Ministries are relenting on their execution of core functions. For example, statistics from Ghana's Medium-Term Expenditure Framework (GMTEF) for 2018-2021 sound an urgent call for improvement on our indicators for access to safe water. It specifies that as at 2017, only 7% of the population at rural level; 44% at urban level and 27% at national level, had access to safely managed potable water services in Ghana.
The nation must not celebrate its 62 years of independence and co-habit with poor access to safe water. The condition will neither support the health of present and future generations than improve the nation's economic status. Additionally, the effects of poor access to safe water lie so close to our skin than the clothes we adorn. Research has it that about 67% of all diseases in Ghana are caused by unsafe water and poor sanitation. This should have been the best eye opener for treatment of wastewater before discharge into our water resources but the GMTEF for 2018-2021 indicated that as at 2017, only 5% proportion of all liquid waste generated across the major towns and cities in Ghana were properly treated. It is obvious to some extent that the root cause to this menace has not been well addressed as well as the surface causes.
It is high time we sat (individually and corporately) to ponder on this: "Are we meeting the needs of the present generation without compromising the ability of future generations to meet their own needs?" This is a rhetorical question thus, to say the least, the better. The continuous pollution of our water bodies to some extent brings to mind whether the spirit of stewardship even dwells in all humans especially in this 21st Century. Indeed, through weathering of rocks, chemicals such as uranium, radium, nitrate, arsenic dissolve and find their way into water bodies but how about disposal of household wastes, industrial chemicals and open defecation into our water resources? Also, who spills chemicals, disposes sewage and pesticides into water resources if not us (Ghanaians)?
Consequently, not a handful of citizens within the urban sector can boast that they will be able to wholly rely on nearby wells or other water reservoirs in case pipe borne water is extinguished. Moreover, according to UNICEF, "more than 700 children under five years of age die every day from diarrhoea linked to unsafe water and poor sanitation worldwide". Poor access to safe water has become an executioner of previous lives of our innocent children.
Sustainable development is the way out for all countries in recent times. However, Ghana will not achieve sustainable development if we only pride in our President's appointment as Co-chair of the Eminent Group of Sustainable Development Goals' Advocates and not work assiduously to improve on our access to safe water. Currently, Ghana needs more financial investment, strengthened legal framework, and innovative management systems on water. The Ministry of Sanitation and Water Resources should improve on their promotion of creative and innovative research in the production and use of improved technologies and approaches for effective provision of water and sanitation services. Also, I encourage more private sectors or international bodies to participate in the provision of safe water especially in the rural areas of Ghana. Citizens should desist from the practice of open defecation, improper dumping of household waste, disposal of untreated liquid waste and industrial chemicals into our water resources.
As the theme for World Water Day 2019 resounds, no one must be left behind in the provision of safe water to Ghanaians and inhabitants worldwide. On this note, efforts should be intensified to include marginalized persons in accessing safe water.
Long live Ghana, long live the health of its citizens.
Author: Obeng Derrick Akuoko
Sustainable Development Officer
NiewTree Ghana Limited
This email address is being protected from spambots. You need JavaScript enabled to view it.
You need to login to reply
Time to create page: 0.249 seconds