'What is to be sustained for whom?': Equity as a key to sustainable sanitation in South African informal settlements (PhD thesis, South Africa)
8663 views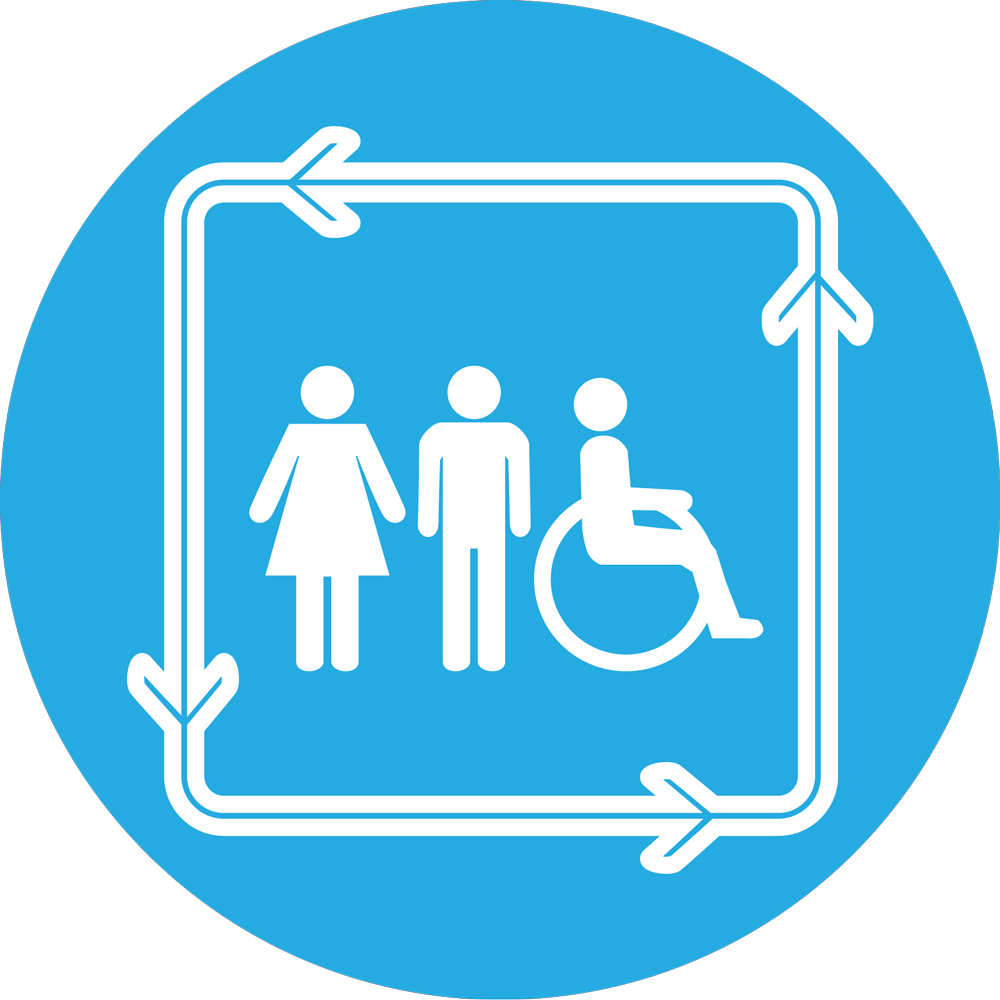 Re: 'What is to be sustained for whom?': Equity as a key to sustainable sanitation in South African informal settlements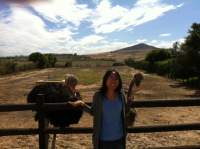 16 Mar 2017 01:18
#20867
by

sphpan
Hi Mr.Mughal,
Thanks for your response, and apologies for the very delayed response. As you rightly pointed out, government sensitivity or buy-in is very important to the promotion of sustainable and equitable sanitation services beyond basic waste removal. Given that such sensitivity still needs to be developed across multiple levels and spheres of government, I re-focused my thesis to more broadly consider how these principles could be applied better to sanitation service provision in informal areas through a comparative case study of three municipalities in South Africa.
Here is a link to the thesis on the UCT library website:
open.uct.ac.za/handle/11427/22872
I'm not sure if that link address will remain consistent, but the thesis should be freely downloadable and searchable on Open UCT in addition to any other post-graduate theses from 2010 onward.
Thank you for your interest and for sharing your insights!
Sophia Pan

"Another world is possible... on a quiet day I can hear her breathing."
~Arundhati Roy
You need to login to reply
Re: Large Capacity Building Project in sanitation (UNESCO-IHE, The Netherlands and Sub-Saharan Africa and SE Asia)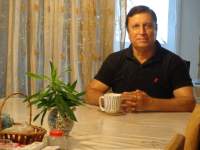 21 Jul 2013 14:17
#5099
by

F H Mughal
Dear Sophia Pan,
I have read your dissertation proposal. I found it very interesting. In fact, the topic is highly relevant to the current sanitation scenario in developing countries. Once completed, your Ph.D dissertation will be a very useful document. Don't forget to send me your document, when done (
This email address is being protected from spambots. You need JavaScript enabled to view it.
).
Some thoughts on your question: how can sanitation for low-income areas in Cape Town move beyond containing and removing waste towards sustainable and equitable sanitation services?
The basics of all this is the sensitivity among the government, policy-makers and the people. Do they stand sensitized? If the answer is no, sanitation will not progress to the next level. It is, therefore, essential that all the actors and players are sincerely sensitized. Once that is done, the rest of the steps are basically technical in nature to a large extent. These are:
• Create demand;
• Create and maintain a good supply chain (good quality sanitation hardware are available at a reasonable costs in all areas); and
• Create an enabling environment (policy, strategy and guidelines; institutional arrangements; methodology; financing (microfinancing is catching-up these days); rational implementation; and, above all, a very powerful monitoring and implementation program).
Wish you success in your research!
Regards,
F H Mughal
F H Mughal (Mr.)
Karachi, Pakistan
You need to login to reply
Re: Large Capacity Building Project in sanitation (UNESCO-IHE, The Netherlands and Sub-Saharan Africa and SE Asia)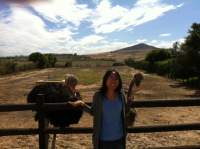 17 Jul 2013 20:08
#5074
by

sphpan
Hi Elisabeth, thank you for your questions. There was a small paragraph in the introduction of my proposal which referenced my funding through UNESCO-IHE which comes from the Gates Foundation and the theme of sanitation innovation for Sub-Saharan Africa and Southeast Asia. We had an initial project meeting in Delft with all of the partner institutions, but I don't think that I will be doing any research in Delft. I think the plan is to try and meet again at the upcoming IWA Development Congress in Nairobi.

I have been keeping tabs on the recent protests and the "toilet wars" in the news, and spoken with some of the city officials involved with providing sanitation services to informal settlements in Cape Town. As part of the context for the research, I will definitely acknowledge the politicization of sanitation, which has had an impact on how the city operates and responds to demands for better sanitation. I won't focus on it though because I think that will be handled better and in more detail by one of my colleagues who is looking into sanitation as a human right and the dignity argument in South Africa. Speaking from my experience over the past year looking into sanitation in South Africa and previously during my master's work, I don't think the main issue is necessarily that the service is nominally free for users (although of course somebody's paying somewhere along the line!) There are many reasons why people are highly sensitive to "alternative" sanitation systems, which you touched on relating to perception and the fact that historically during apartheid, there were very clearly inferior levels of service given to non-white race groups, and there are still many service inequalities. As a result even well intentioned "solutions" that are not carefully discussed with people using the service tend to go awry, especially if the service differs from what is offered in more affluent areas, which is usually waterborne sanitation. There is also as you mentioned the political aspect, when services are used as an electioneering tool or to make other parties look bad. In short, while I will definitely acknowledge and briefly discuss the politically fraught context within which sanitation is situated, that will not be the major focus of my research. I will however continue to follow the development as it is likely that the "toilet wars" are not finished, especially since next year is an election year.

I am hoping to visit eThekwini next year for at least a few weeks after which point I could probably provide a better answer. From what I understand now, one of the major differences between eThekwini and Cape Town in terms of the hydrology is that in Cape Town, the water table is generally fairly high, and many informal settlements are located in the Cape Flats area, which is over a major aquifer so using VIPs is not usually promoted in Cape Town because of the fear of groundwater contamination. In terms of leadership, there also seems to be a lot more stability in eThekwini than in Cape Town which has had (I think) three different directors over the past five years, which makes it difficult to move towards a specific vision or long-term plans.

With regards to my interest in the Black Soldier Fly Agriprotein pilot project, I'm interested in looking at a range of case studies, and I am familiar with the site where the pilot project is being conducted. I am also interested in looking at sustainability/innovation from different angles so while the black soldier fly pilot would be more of a technological innovation, I am also probably going to look at a case study where the innovation is more of a social nature. I think that ianb1981 who is researching the black soldier fly's effectiveness in pit latrine waste is also on this forum now so he's probably a better person to ask with regards to the work that Agriprotein has done, but from an outsider's perspective the project looks very interesting. I think again, closely collaborating with the community where the pilot project is taking place is going to be critical to it's success. There probably also needs to be closer collaboration with the City of Cape Town which is legally responsible for providing sanitation services in the area so that there are no mixed messages coming the local authority and Agriprotein.

I hope that answers your questions, and thanks for reading over my proposal and for giving me feedback!
Sophia Pan

"Another world is possible... on a quiet day I can hear her breathing."
~Arundhati Roy
The following user(s) like this post:
Elisabeth
You need to login to reply
Re: Large Capacity Building Project in sanitation (UNESCO-IHE, The Netherlands and Sub-Saharan Africa and SE Asia)
15 Jul 2013 20:31
#5051
by

Elisabeth
Dear Sophia,
Thanks for sharing your PhD research proposal here, it seems very clear and well written. Well done. One thing it didn't contain was the connection with UNESCO-IHE and the funding from the Gates Foundation - which part of your PhD will that cover? Will you spend time in Delft at UNESCO-IHE? Who is your PhD supervisor there?
About your research proposal:
Sanitation in low income areas in Cape Town is in the news a lot, with those "toilet wars" and protests - toilets being demolished, faeces thrown at politicians,... How could this aspect be integrated into your thesis? It is not one of technology but completely one of politics, perception, post-apartheid anger. Why are people acting so irrationally even though they get so much from the Cape Town council for free already. Or is that part of the problem?
Here is an example of an article - find many others by putting "Cape Town toilet war" into Google:
www.bbc.co.uk/news/world-africa-22853095
At least 180 people have been arrested, some carrying bags of human waste, ahead of a planned protest over the lack of proper sanitation in the South African city of Cape Town.

Despite the arrests, some bags of waste were dumped inside some local government offices, local media say.

Last week, raw sewage was thrown at opposition leader Helen Zille as she toured poor areas of the city.

She is premier of Western Cape - the only province not run by the ANC.
My other question is, how about you include some form of comparison with the eThewkini case where the council seems to have a much better handle and approach to sustainable sanitation? What are similarities and differences?
E.g. see here a recent posting by Neil MacLeod from eThekwini Water and Sanitation Unit:
forum.susana.org/forum/categories/34-uri...in-south-africa#4968
And elsewhere on the forum you mentioned your interest in the Black Soldier Fly (
forum.susana.org/forum/categories/91-pro...mit=12&start=12#4697
). Could you explain either in this thread here or in the other one how this is linked to your PhD thesis and what you found out so far at Agriprotein?
Regards,
Elisabeth
You need to login to reply
'What is to be sustained for whom?': Equity as a key to sustainable sanitation in South African informal settlements (PhD thesis, South Africa)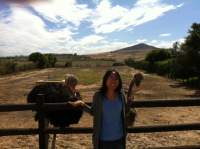 11 Jun 2013 19:54
#4687
by

sphpan
Hello, my name is
Sophia Pan
, and I am a PhD student at the
University of Cape Town
being supervised by Professor Neil Armitage in the Civil Engineering Department of UCT. He leads the
Urban Water Management
group. My research proposal is attached, and it's entitled "Transitioning beyond basic sanitation for low-income households in Cape Town", and the primary research question is:
how can sanitation for low-income areas in Cape Town move beyond containing and removing waste towards sustainable and equitable sanitation services?
I know it is quite a broad research question so I have several sub-objectives which are mentioned in the proposal. Since sustainability is one of the core values promoted by SuSanA, I am sure that I will find many helpful resources on this forum.
I will be attending and presenting a paper at the upcoming IWA conference in Nairobi so I look forward to meeting up with the other students and advisors on this project as well as other water and sanitation researchers.
Thanks for starting this thread, and I look forward to hearing about everyone's research

.
Best wishes,
Sophia
++++
Note by moderator (EvM):
To make the discussion easier, I have copied the sub-objectives from Sophia's research proposal here:
To accomplish the research objective, there are several supporting objectives, which will guide the literature review and research development:
Sub-objective 1 is to identify criteria, tailored to the South African urban context, for assessing the equity and sustainability of sanitation services, which requires understanding how the City of Cape Town is already assessing equity and sustainability of sanitation services through formal or informal means.
Sub-objective 2 is to analyse current municipal institutional arrangements for basic sanitation provision. The main focus being excreta management, but also including drainage, refuse removal and water supply to the degree that they relate to sanitation.
Sub-question 2.1: what shifts in infrastructure, practices and responsibilities would be required to operate a sanitation service that explicitly incorporated sustainability and equity considerations?
Sub-question 2.2: what would be the roles of municipal officials, users, and contracted service providers in operating a higher level of sanitation service that may require increased management responsibilities and different skills from the current situation?20
Sub-objective 3 is to investigate how sanitation services are operating in a variety of different low-income areas (more description is included in the methodology) to identify factors that influence a transition to a higher level of service.
Sub-objective 4 is to explore different sanitation scenarios (e.g. different housing types and densities, different technologies and associated costs) and service levels based on expanding sanitation services across the city which meet equity and sustainability criteria to varying degrees, ranging from only meeting a few to all.
++++++++
Sophia belongs to a group of MSc and PhD students funded by the Bill & Melinda Gates Foundation via a grant to UNESCO-IHE:
forum.susana.org/forum/categories/97-ena...n-africa-and-se-asia
Sophia Pan

"Another world is possible... on a quiet day I can hear her breathing."
~Arundhati Roy
This message has an attachment file.
Please log in or register to see it.
You need to login to reply
Time to create page: 0.254 seconds
DONATE HERE