UDDT's in Zambia - for school in Ndola, in the Copperbelt region of Zambia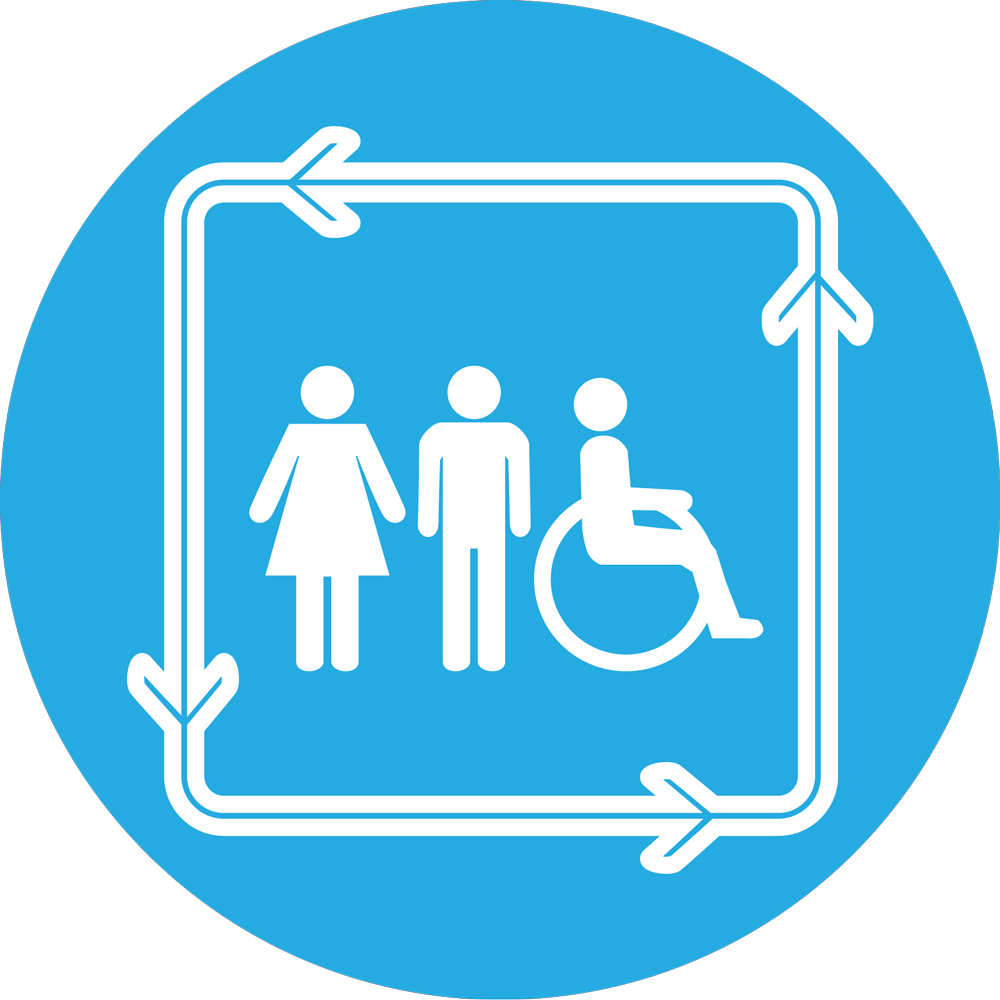 UUDT's in Zambia - for school in Ndola, in the Copperbelt region of Zambia
18 Oct 2016 03:36
#19331
by

timbob
Hi,

I help coordinate a small development project on the outskirts of Ndola, in the Copperbelt region of Zambia.

One aspect of the project is a quality community school.

We are in the situation where we need to build new, extra toilets as well as look at upgrading our existing flushing toilets.

we have heard about UDDT's and believe they may be a suitable option for our school. We have a few questions though.

1. Is there any successful examples of UDDT's in use in the areas around Ndola that we might be able to visit?
2. Is there any information on build costs for UDDT's in Zambia?
3. Are there any reputable UDDT construction businesses or NGO's in Zambia that we could engage with?

Thanks for your direction and help.
You need to login to reply
Re: UUDT's in Zambia - for school in Ndola, in the Copperbelt region of Zambia
18 Oct 2016 08:20
#19337
by

muench
Hi Tim,
Thanks for your post - and welcome to the Forum!
I hope someone will answer with specifics of the Copperbelt region
. Meanwhile, I just wanted to point out that there seems to be a strong collaboration between Finland (Dry Toilet Club) and Zambia with regards to UDDTs.
E.g. have a look here on the page with presentations from the
Dry Toilet Conference in 2015
:
www.huussi.net/en/activities/dt-2015/pro...rence-presentations/
If you search on that page for Zambia (use the Control+F function) you find it mentioned 4 times. One key person in Zambia for UDDTs seems to be Obed Kawanga from Network for Environmental Concerns and Solutions.
I've just sent him an e-mail to alert him to your question here.
All the best,
Elisabeth
---
Community manager and chief moderator of this forum
(Funded via GIZ short term consultancy contract)

Dr. Elisabeth von Muench
Independent consultant located in Brisbane, Australia


This email address is being protected from spambots. You need JavaScript enabled to view it.

Twitter: @EvMuench
Sanitation Wikipedia project leader: en.wikipedia.org/wiki/Wikipedia:WikiProject_Sanitation
My Wikipedia user profile: en.wikipedia.org/wiki/User:EMsmile

You need to login to reply
Re: UUDT's in Zambia - for school in Ndola, in the Copperbelt region of Zambia
18 Oct 2016 10:04
#19338
by

timbob
Thank you Elisabeth.
I will have a look at that link and search as you mention.
If it is helpful for people who might read this I'll provide a little more detail on the project and me.
The project is called Eagles Wings and is a partnership between Eagles Wings Australia and Eagles Wings Zambia.
www.ew.org.au
The project is implemented entirely by our awesome Zambian staff (30+ at the moment) and funding is primarily sourced by EWA.
My role is project coordinator on behalf of the EWA side of things and essentially I try to ensure that the aims of our Zambian team are realised.
Our school has around 360 students + 45 women in our Adult Education program. There is also around another 20 young people in Foster and Kinship care placements that we support.
The upgrading and extra toilets are a requirement of the Ministry of Education thus it is a timely and important piece of our current work.
We are also interested in the potential benefits of the waste being used as fertiliser on our crops.
thanks
The following user(s) like this post:
muench
You need to login to reply
Re: UUDT's in Zambia - for school in Ndola, in the Copperbelt region of Zambia
20 Oct 2016 20:11
#19368
by

muench
Dear Tim,
Thanks for this additional information. Can you tell us more about this requirement by the Ministry of Education? Do they make recommendations about the type of toilet, maintenance and ownership issues? Do have a requirement for number of toilets per pupil? I recommend that you also install plenty of urinals (can be of the waterless type) as pupils might need to pee more than poo during a school day.
I am still working in the background to get some people with Zambia UDDT connections to reply to your post... With regards to reuse, that conference page from Tampere from 2015 (link in my previous post) had quite a bit of information (and we have more in the SuSanA library). Everyone agrees that urine is a very good fertiliser, it just needs to be applied correctly, but that's quite easy. The dried faeces is also a fertiliser but one needs to be more careful because of the pathogens that don't get totally destroyed by just drying in a UDDT.
For those who are new to this field (like yourself, I assume), we have listed here some key documents on urine reuse:
forum.susana.org/component/kunena/175-ur...euse-or-infiltration
and here some key documents on excreta reuse in general:
forum.susana.org/component/kunena/17-fer...-production-of-crops
And of course there's also a pretty good Wikipedia page on reuse of excreta:
en.wikipedia.org/wiki/Reuse_of_excreta
Regards,
Elisabeth
P.S. Do you have any photos of the existing school toilets that you could post here?
---
Community manager and chief moderator of this forum
(Funded via GIZ short term consultancy contract)

Dr. Elisabeth von Muench
Independent consultant located in Brisbane, Australia


This email address is being protected from spambots. You need JavaScript enabled to view it.

Twitter: @EvMuench
Sanitation Wikipedia project leader: en.wikipedia.org/wiki/Wikipedia:WikiProject_Sanitation
My Wikipedia user profile: en.wikipedia.org/wiki/User:EMsmile

You need to login to reply
Re: UUDT's in Zambia - for school in Ndola, in the Copperbelt region of Zambia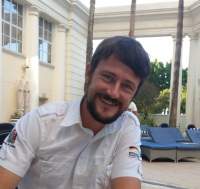 31 Oct 2016 05:33
#19448
by

tmsinnovation
Dear Tim,
I would most certainly contact Obed Kawanga or his colleague Noah Chongo at NECOS. Here is their website:
www.necoszambia.org/about
In addition you could contact Moffat Tembo from Water and Sanitation Association of Zambia (WASAZA):
www.borda-africa.org/about-us/borda-in-s...ation-of-zambia.html
I will chat to a few folks with experience up in the Copperbelt and see if I can get some further answers for you. I am focused on Lusaka, hence am not familiar with activities in the Copperbelt.
Kind regards
Trevor
---
Trevor Surridge
Project Coordinator
Climate-friendly sanitation services in peri-urban areas of Lusaka (CFS-Lusaka) project
German Development Cooperation

GIZ Water Programme office
Chaholi Rd. No 5, Rhodes Park
Private Bag RW 37x
Lusaka, Zambia
You need to login to reply
Re: UUDT's in Zambia - for school in Ndola, in the Copperbelt region of Zambia
16 Dec 2018 04:45
#26743
by

muench
Hi Tim,
I was just wondering how things are going with your school toilets in Ndola (Zambia)? Did your project go ahead? Did it succeed or fail? In either case, do let us know about your learnings from this initiative?

All the best,
Elisabeth
---
Community manager and chief moderator of this forum
(Funded via GIZ short term consultancy contract)

Dr. Elisabeth von Muench
Independent consultant located in Brisbane, Australia


This email address is being protected from spambots. You need JavaScript enabled to view it.

Twitter: @EvMuench
Sanitation Wikipedia project leader: en.wikipedia.org/wiki/Wikipedia:WikiProject_Sanitation
My Wikipedia user profile: en.wikipedia.org/wiki/User:EMsmile

You need to login to reply
Time to create page: 1.114 seconds