Successful experiences on a good working service for UDDT / Ecosan system in urban area?
11.3k views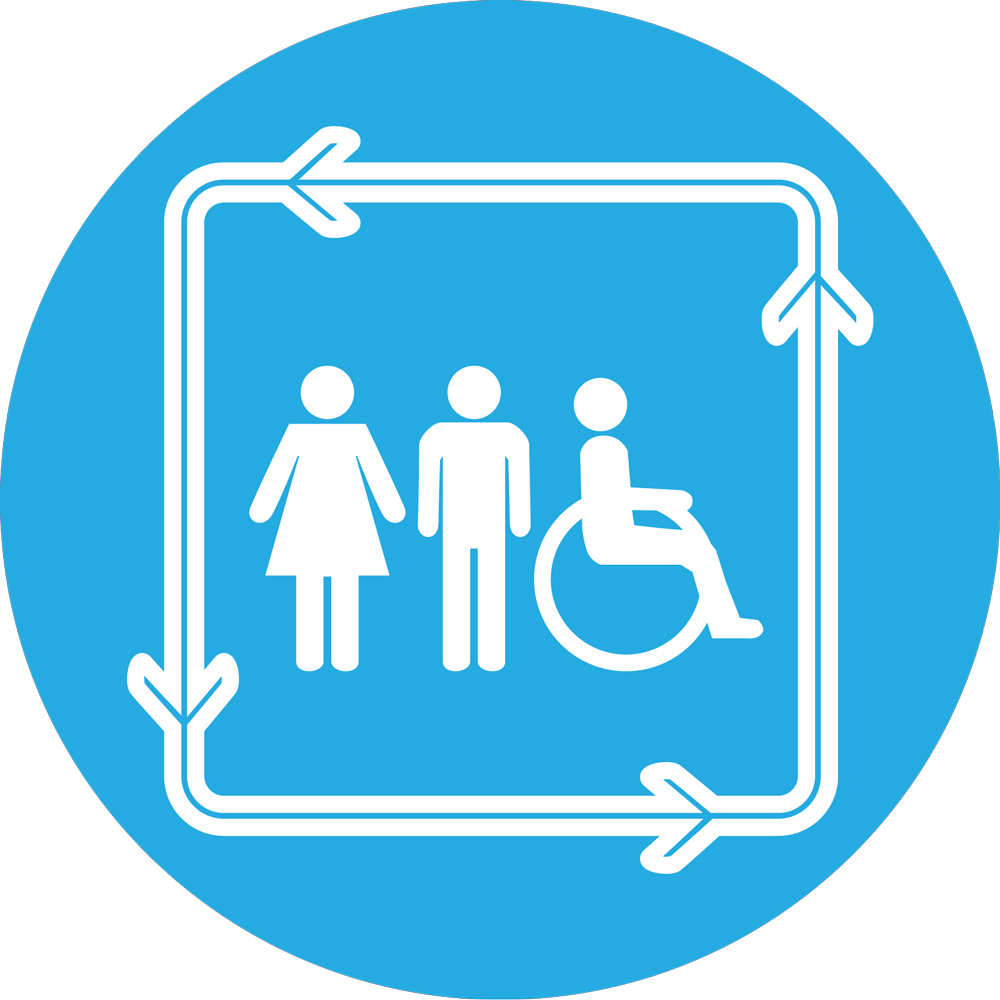 Successful experiences on a good working service for UDDT / Ecosan system in urban area?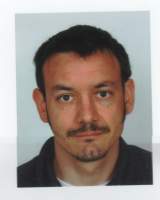 10 Jun 2015 10:22
#13630
by

Florent
Note by moderator: This post was originally here, hence the second post referring to the Erdos Eco-Town project:
forum.susana.org/forum/categories/173-ur...inner-mongolia-china
+++++++++++++
Hello,
I just read posts relating to this subject. I'm looking for an successfull experience on a good working service for UDDT / Ecosan system in urban area. The Ecosan used are mostly autonomous system (situated near the house) and the services must realised emptying pit and litter supply or other carbon material.
Thanks for your feedback
You need to login to reply
Re: Why did the World's biggest eco-toilet scheme fail?
10 Jun 2015 12:13
#13632
by

Elisabeth
Dear Florent,
Could you better define "urban" here? E.g. in Lima there are UDDTs (about 600 of them; urine not collected but infiltrated) built by Rotaria, but perhaps those areas would be called "peri-urban". Does urban automatically mean multi-storey buildings?
As you posted in this thread on the Erdos Eco-Town project in China, I would like to point out to people that I recently synthesised the information about why this project failed for the Wikipedia article on UDDTs, please see here:
en.wikipedia.org/wiki/Urine-diverting_dr...ulti-story_buildings
This is what we (Kai, Arno, Amparo, myself) wrote there:
+++++++
Urban multi-story buildings
[edit source | edit]
UDDTs with combined ventilation and collection systems can also be installed in urban multi-story buildings but only one successful example of such a design exists: the Gebers collective housing estate in Orhem, Sweden.[8]
Example of Erdos Eco-Town Project, China
[edit source | edit]
A much larger-scale installation which portrays the need to adhere to minimum design and installation standards existed in a project called the "Erdos Eco-Town Project" in Erdos located in the Inner Mongolia Autonomous Region of China.[9][10][11] The project was implemented during 2003-2009. This urban installation for 3000 residents in multi-story buildings utilized UDDTs that shared ventilation and urine collection pipework and made use of chutes that extended down into basements for the collection of feces. The UDDT system was accompanied by greywater treatment facilities, solid waste composting and the reuse of these materials as a fertilizer in agriculture.
However, due to several problems related to improper design and installation, the lack of a cohesive plan to address these deficiencies and the resulting resident objections, the UDDTs were replaced by conventional flush toilets in 2009. The main reasons for why these UDDTs were replaced with flush toilets were:[10]
Odor problems in the apartments produced serious objections amongst residents. Designing a properly working ventilation system for an extensive network of piping (urine pipes, ventilation pipes, fecal chutes) and accounting for factors such as high winds, open bathroom windows, and kitchen exhaust fans, required relatively complex engineering. Frozen ventilation pipes during the extremely cold winters of 2007 and 2008 caused odors from the feces bins to back up into the apartments contributing further to residents' displeasure.
In such a large-scale UDDT system the plumbing pipework for the urine pipes and the ventilation system demand a relatively high level of engineering and construction, a standard not met by the builders.
The standard of living in the Erdos area rose dramatically during the project time period. Also, water shortage (which had been a driver for dry toilets) was no longer regarded as a problem since a pipeline was built to the Yellow River and deeper fossil water resources were extracted. Many residents viewed flush-toilets as the "gold-standard" in sanitation and dry toilets were considered as backward in a modern urban setting.
A stakeholder education approach among residents focused on early participation and learning about the use and maintenance of the UDDTs was not possible since the residents arrived on the scene only after the apartments were already built. They also had no choice in deciding on the kind of toilet that they wanted to have.
There was a lack of dedicated owners who felt responsible for solving maintenance issues. Once the design problems were identified, residents balked at covering the costs necessary to correct the problems with the existing system, particularly given their distrust of it. So, needing to resolve the issue quickly, the District Governor responded by investing in flush toilets instead.
If these lessons are taken into consideration, future large-scale UDDT installations in urban areas could succeed.[10]
Faeces collection
by
SuSanA Secretariat
, on Flickr
+++++++
(As usual, I invite anyone to improve the content about urban UDDTs directly on Wikipedia, or to give feedback here.)
Elisabeth
You need to login to reply
Re: Why did the World's biggest eco-toilet scheme fail?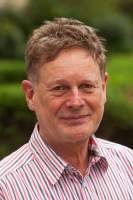 10 Jun 2015 14:55
#13636
by

Wolfgang Berger
Dear Florent, dear all,
in addition to my last post I send annexed a publication on the subject of composting toilets in urban settings. In recent years, some of our TerraNova toilets were supplemented with inserts for urine separation. Not all residents wanted this. The settlement exists now for more than 20 years, has about 300 inhabitants and is probably the largest settlement with composting toilets (70 containers) worldwide. What was new at this time was the installation of composting toilets in four-story buildings. Along with 2 universities we had applied for a research project, which was unfortunately rejected. Composting toilets need more research and development, so that it remains not only in single functioning projects or projects that have failed.

Best regards

Wolfgang
Wolfgang Berger
BERGER BIOTECHNIK GmbH
Hedenholz 6
24113 Kiel, Germany
tel. +49(0)1724337875



This email address is being protected from spambots. You need JavaScript enabled to view it.


www.berger-biotechnik.de
This message has an attachment file.
Please log in or register to see it.
You need to login to reply
Re: Why did the World's biggest eco-toilet scheme fail?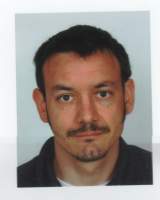 11 Jun 2015 09:12
#13641
by

Florent
Dear both,
sorry for misunderstanding. In fact I'm more in a research on service issue than a technical solution. In order to explain better my position, I'm looking for a success story of an ecosan service somewhere in the world.
After the departure of an international NGO the local staff want to continue the Ecosan service. So, I want to show us a succes running service.
The context is that around 400 ecosan infrastructures has been constructed (independant of the house) and an exploitation service has been set off. Objectives of the service is to realize the emptying pit, to supply carbon matter, to compost in fertilizer.
We worked at a such service in Gabon with TDM but still at study level with business plan and before detailled project but already in running situation. So, I would like benefit from a success identical service in order to accompagny these 2 gaits

Sorry for my low level in english .I will be pleased to read you.

Regards,
You need to login to reply
Re: Why did the World's biggest eco-toilet scheme fail?
11 Jun 2015 10:03
#13643
by

Elisabeth
Hi Florent,
I am really confused now. What do you mean by "ecosan service"? Do you mean UDDTs?
And where have the 400 ecosan infrastructures been built or is this part of a theoretical case only? Which carbon matter needs to be supplied, do you mean ash? Or are you talking about composting toilets?
Please clarify, thanks.
Elisabeth
P.S. I will move it out of the Erdos thread in that case.
P.P.S. You could also write in French if you prefer, we could try with Google Translate.

You need to login to reply
Re: Why did the World's biggest eco-toilet scheme fail?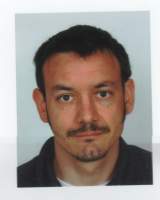 11 Jun 2015 14:06
#13646
by

Florent
Bonjour,
oui effectivement, il s'agit bien de toilettes à séparation des urines à la source (donc il s'agit bien d'UDDT). Ces toilettes dans un bâtiment indépendant de la maison sont déjà construites mais à ce stade, il est difficile pour moi de donner plus de détails de localisation. La matière sèche apportée est effectivement principalement des cendres en faible quantité pour absorber les jus.
Thanks,
+++++++++++
Note by moderator: Google Translate translation:
Hello,
yes actually it is indeed to urine separation at source toilets (so it is indeed UDDT). These toilets in a separate building of the house are already built but at this stage it is difficult for me to give more location details. The dry matter is actually made mainly small amount of ash to absorb the juices.
Thanks,
You need to login to reply
Re: Why did the World's biggest eco-toilet scheme fail?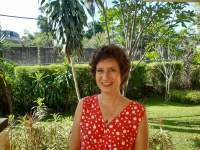 14 Jun 2015 11:29
#13693
by

cecile
Hi,

If I understand well, the project Florent is talking about, completed the construction of 400 UDDT toilet for domestic use (houses) and they set up a collective service to empty the pits, transport and treat (compost? co-compost ?)faeces+ash. Now the service is effectively running because it is supported by an international NGO. They are preparing a business plan to transfer the service (pit emptying - transport - composting, provision of ash or other material) to a local organisation. This means no more financial and organisational support from the NGO. Florent is looking for successful example of business scheme where a local organisation proposes this service and is financially sustainable (i.e. how much is paid per household, eventually subsidies from the municipality ?, how to market and get benefits from compost selling)...
Do I understand right Florent ?

(What becomes of the urine in your system ? Is it infiltrated in the ground or collected and reused as well ?)

Cécile
Cécile Laborderie
MAKATI Environnement
You need to login to reply
Re: Why did the World's biggest eco-toilet scheme fail?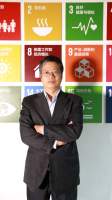 14 Jun 2015 15:11
#13694
by

scottchen
Hi, Elisabeth:
The major cause of the failure is that we do not have a national policy on the sustainable sanitation.We are a country controlled by the cenratral governments which just issued 2015-2030 National Sustainaible Agriculture Plan without mentioning the sanitation at all.
As I pointed out in the Ordos project conference, few Chinese like the family plan which is much stinkier than the toilet smell..but all of are following it.
The new top leaders only talk about the sustainable, green, circular,low-carbon economy..without mentioning the toilet.
best wishes
Scott
The general manager of SHEN ZHEN BLUE WATERS AND GREEN MOUNTAINS LTD , the sole importer of Separett AB waterless toilets in China.
Chen Xiang Yang, an apple dealer,is growing apples and cherries with the human waste collected from 31 school UDDTs donated by SOHO China Foundation, based in Tianshui City, Gansu Province , China.

This email address is being protected from spambots. You need JavaScript enabled to view it.

, tel:0086 151 9380 3972

You need to login to reply
Re: Why did the World's biggest eco-toilet scheme fail?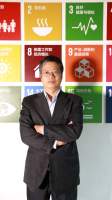 14 Jun 2015 15:23
#13695
by

scottchen
Hi, Florent:
Use the NGO money to buy a truck for a volunteer to collect and use the urine and faeces as the fertilizer grwoing vegetables..selling them to the local people. Then, he can surive after the NGO departure.
best wishes
Scott
The general manager of SHEN ZHEN BLUE WATERS AND GREEN MOUNTAINS LTD , the sole importer of Separett AB waterless toilets in China.
Chen Xiang Yang, an apple dealer,is growing apples and cherries with the human waste collected from 31 school UDDTs donated by SOHO China Foundation, based in Tianshui City, Gansu Province , China.

This email address is being protected from spambots. You need JavaScript enabled to view it.

, tel:0086 151 9380 3972

You need to login to reply
Re: Why did the World's biggest eco-toilet scheme fail?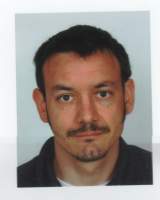 15 Jun 2015 13:19
#13703
by

Florent
Bonjour à tous,
oui Cécile, je crois que tu as bien résumé la situation. Les urines sont actuellement collectées et valorisées. Au-delà des données techniques pour un tel service et des différents aléas dues aux différents contextes d'infrastructures et d'exploitation, ma question est de pouvoir capitaliser sur de l'expérience existante sur la mise en place d'un tel service. Nous avons déjà établi pour un projet similaire tous les préalables à la mise en place d'un service mais qui est encore au statut d'avant projet détaillé sans capitalisation réelle de son fonctionnement. Cette expérience n'ayant pas encore permis de débuter la construction des 1000 toilettes UDDT (prévu à Port-Gentil au Gabon).
Je remercie au passage Scottchen pour ses apports.


Nous voudrions pouvoir apporter un conseil, en connaissance d'un fonctionnement réel d'un service qui est toujours en fonctionnement (après plusieurs années) et sans aide extérieure (financière ou technique) plutôt que de baser notre conseil sur de l'avant projet détaillé basé sur des études préalables incluant des business plans aussi pertinent soient-ils....

Merci de vos retours.

A+



Hello everyone,
Cécile yes, I think you summed it up. The urine is being collected and valued. Beyond the technical data for such a service and different hazards due to various infrastructure and operational contexts, my question is to capitalize on existing experience of the establishment of such a service. We have already established a similar project for all the prerequisites for the establishment of a service but is still the status of detailed design without actual funding operation. This experience has not yet allowed to start construction of the 1,000 UDD toilets (expected in Port-Gentil in Gabon).
Thank Scottchen to pass for his contributions.

We would like to give advice, and knowledge of a real operation of a service which is still in operation (after several years) and without external assistance (financial or technical) rather than base our advice on the detailed design based on previous studies including business plans as relevant as they are ....

Thank you for your feedback.

A +
You need to login to reply
Re: Why did the World's biggest eco-toilet scheme fail?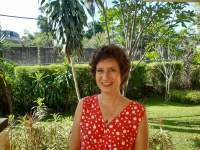 15 Jun 2015 13:56
#13707
by

cecile
Florent,
Regarde du côté du CREPA et de l'Afrique du sud (gros projet d'UDDT avec collecte de la municipalité à eThekwini je crois), il y a un projet à San Fernando La Union aux Philippines où la vidange des fosses est collective et aussi Soil en Haiti ? Quelques pistes ...
Cécile
+++++++
Google Translate:
Florent,
Look toward CREPA and South Africa (large project with UDDT collection in eThekwini municipality I think), there is a project in San Fernando La Union in the Philippines where pit emptying is collective and also Soil in Haiti? Some ideas ...
Cécile Laborderie
MAKATI Environnement
You need to login to reply
Re: Successful experiences on a good working service for UDDT / Ecosan system in urban area?
18 Jun 2015 20:45
#13759
by

kwhitehouse
Hi Florent,

I am Kenya Enterprise Lead for WSUP and we are literally about to pilot an ECOSAN service model in Kenya next month. We have built the service concept from a year of research monitoring consumer needs, behaviours, availability, use and misuse of local santiation infrastructure, and vetted all our concepts through provisional financial modelling and willingness to pay surveys. Happy to talk about our findings in a few months but happy to discuss your ideas sooner and bounce ideas off each other.
You need to login to reply
Time to create page: 0.495 seconds
DONATE HERE