Use excreta compost only for non-edible plants (preferably)?
36.9k views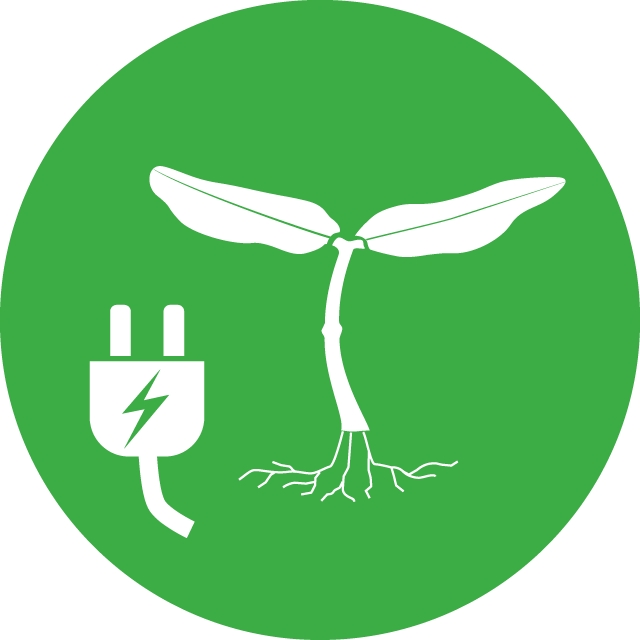 Use excreta compost only for non-edible plants (preferably)?
17 Apr 2012 11:15
#1424
by

Elisabeth
There was quite an interesting discussion lately on the ecosanres discussion forum which is run by SEI. For me, I find it a real pity that that particular discussion forum is closed and only e-mail based, so I have asked Ralf Otterpohl if I can copy his recent postings across to here so that they are out in the open and can be re-found more easily. Ralf is a well-known professor in Germany (Technical University Hamburg-Harburg) who has published on ecosan topics since several decades and whose current main interest is in Terra Preta Sanitation.
(I didn't copy the other responses, not because they are not good as well but because I haven't asked the particular people yet for their permissions)
++++++
On Apr 3, 2012, at 8:32 PM, Ralf Otterpohl <ro@...> wrote:
Dear Carl,
Dear All,
I agree in long term separation of above 10 years until no crop restrictions apply. However, in many cases the excreta compost can be highly beneficial to help reforestation, to create beneficial trees that avoid land erosion and provide fodder, later even food. Moringa Oliveira trees are amazing in multiple benefit, the leaves are great fodder (up to 40% for goats fodder see reader in
www.anamed.net
), seeds useable for greywater precipitation or drinking water purification. At the same time roots build humus in the surrounding soil improving yields, too. After 10 years in excreta compost leafs can also be highly nurishing food, the taste after being cooked is like mangold/swiss chard and spinach. Unfortuntely only in the warm climates. Such concepts with Moringa (not yet the excreta compost I guess) are used in Ethiopia in the South West in a really dry region with great success. With this goats could be kept in fences thus allowing re-growth of natural and man-made vegetation.
Further great trees are Neem (besides 40 great benefits to man excellent goat fodder see ANAMED) and we should look more for the Annatto Tree (Lipstick-Tree), it has the potential to provide nutrition for humans yielding as much as intensive wheat fields on the same area but restoring it at the same time and allowing veggie production under them, too. Compost is very often urgently needed to get trees tall enough to survive the growth phase. The Composting Group in Arba Minch (involved in EU CLARA project of Gunter Langergraber) does apply this 'trick' to sell compost, you buy a bag with a small tree and buy 3 bags of compost with it to have it growing.
For sanitisation: Lactic Acid Fermentation is highly efficient even before the composting in the toilet, good thermo-phase later followed by vermi-composting is pretty safe - plus 10 years of crop restrictions for hygiene and wash out of micro pollutants. We will get high amounts of compost when we also compost urine with woody waste (200 kg/person /year allow evaporation in between) and even better with addition of some charcoal. See
www.tuhh.de/aww
for many downloads of over a 100 person years of intense practical ecosan research including vermi-composting.
Kind regards
Ralf
++++++++++++
On Apr 10, 2012, at 11:26 AM, Ralf Otterpohl wrote:
Dear Carl,
The great thing is that we have so many options at hand that all have their upsides and downsides. Your system has some clear advantages, no doubt.
Improving soil is the thing to do to assure the base for water and food security, therefore we work on systems that produce maximum humus also from urine. Not from the desk but with lots of practical applications. The diffence may be that we work on developing professional systems that can serve millions at low costs. Densely populated areas are often not all that suitable for huge chambers. The collection effort for excreta and urine in the peri-urban and urban is that same as urine dominates volume. Composting in our approach is ideally done where the humus is used (non-food for the first ten years), where the soil is, as transporing twice does not make a lot of sense.
Kind regards
Ralf
++++++++++
Re: Compost for Trees Re: EcoSanRes: Composting Reduces Growers' Concerns About Pathogens!
Dear Richard,
Dear All,
Everybody is free to use more or less well sanitized excreta for his or her own food supply. The risk is low in this case, as an emitting person will just infect a person taht is ill already. For professionals in sanitation we cannot do so because we do have a certain risk of spreading nasty diseases. This is unneccessary because we can grow our food with the kitchen waste and utilize excreata compost non-food eg for planting trees.
One pathway that is not considered even by hygienists (obviously there are many people also overdoing this issue..) is the uptake of bacteria through roots of vegetables. This pathway is called endocytosis in plants and very well proven by respected universities. E.g. E-Coli has been found to move inside the plant alive until it will be digested at some time. Now I will not put anybody at risk by implementing systems where there is a pathway shorter than 10 years from toilet to vegetables.
In Germany we have had severe incidents with EHEC - where there are species of E-Coli that are deadly. The victims in Germany last year ate sprouts from seeds that had been watered with wastewater. Richard, when your secretary, who likes your spinach from the toilet compost falls ill, you will be responible at least morally. In the school of my children we just had an EHEC warning, this is not so rare as we may think. And there is a lot of pathogens around.
If we as Ecosan community want to be taken seriously as professionals in sanitation we must get away from unnecessary risks. Almost everybody around the world does hate to eat veggies from toilet compost (almost always at far too low temperatures) and I cannot follow the obsession some of us have for promoting exactly this. Excreta compost is so little that we can easily keep it separate and bring to the ecological loop in a longer time span. Many people are repelled by the nice drawings from toilet to mouth, few will tell us.
I do respect your motivation and your good work, but flexibility and adaptation is something great. Let us move to the safe side where the health and lifes of others are can be affected.
Kind regards
Ralf
Ralf Otterpohl
Univ. Prof. Dr.-Ing.
Director
Institute of Wastewater Management and Water Protection
*** focus on Resources Management Sanitation / Ecosan
TUHH Hamburg University of Technology, Germany
www.tuhh.de/aww
You need to login to reply
Re: Use excreta compost only for non-edible plants (preferably)?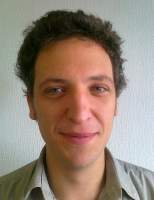 23 Apr 2012 18:21
#1439
by

Geoffroy Germeau
Dear all,

Il Walonia (southern region of Belgium), according to the law, sewage sludge can't be used on eadible plants (fruits and vegetable crops, usualy eaten raw) if spread less than 10 month before harvesting. (The main issue adressed by the legislation is related to the heavy metals).

I've never heard any problem related to pathogens because of this practice. In France, where sewage sludge is widely used, there seems not to be pathogenic problems related neither. Lime is ofter used to kill (inactivate?) pathogens and enhance agronomical value of the products.

Is there any reason for having stronger laws with "humanure" than from sewage sludge?

Where does the "10 years rules" come from?

Thanks in advance for your opinion,

Best regards,

Geoffroy Germeau
Geoffroy Germeau

The following user(s) like this post:
gprs
You need to login to reply
Re: Use excreta compost only for non-edible plants (preferably)?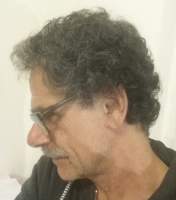 23 Apr 2012 20:11
#1442
by

gerhard_dario
Dear Geoffroy,
dear Ralf,
dear all,
in Germany the application of sewage sludge is prohibited on horticultural grounds, fruit orchards and pasture.
The regulations for UK following GAP (good agricultural practice):
www.environment-agency.gov.uk/netregs/bu...riculture/61893.aspx
I fully support Ralfs suggestion. Expenses and risks are relatively high for few manmade shit. Wood or perennial plantations are to be chosen.
EHEC bacteria is initially spreaded by cow-manure from highenergy protein feeded cattle. The more of that feed, the more bacteria. In Germany usually they don´t applicate cow manure as fertilizer in horticulture - too dangerous. But the postgraduate agricultural engineer who prepaired my hobby garden plot (Bioland Ecological certificated) applicated a lot of cow dung at the end of january. Allowed but problematic.
Important to take care and to remember the both aspects of food security.
TUHH published a lot of important stuff. Thank you for publishing under Creative Commons. Last December I discussed EHEC (COW-DUNG vermicomposted) in Alamar/Havana/Cuba referring to the (HUMAN-DUNG) dissertation of Buzie-Fru "Development of a continuous single chamber vermicomposting toilet with urine diversion for on-site application"
doku.b.tu-harburg.de/volltexte/2011/1095/
Gerhard Pelzer
Consultant Social Marketing
Gerhard Pelzer
Consultant


This email address is being protected from spambots. You need JavaScript enabled to view it.
You need to login to reply
Re: Use excreta compost only for non-edible plants (preferably)?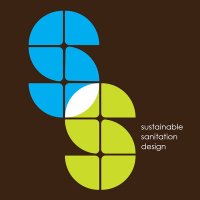 23 Apr 2012 22:03
#1444
by

SuSan Design
Interesting discussion - SuSan Design is testing sanitized human excreta in maize production in Uganda and we hope to bring about a safe/practical way to add the nutritional value of human excreta to farm production. Our results shold be avaialble in August.
Contact person Oslo:
Karsten Gjefle,

This email address is being protected from spambots. You need JavaScript enabled to view it.



Contact person Nairobi:
Emery Sindani,

This email address is being protected from spambots. You need JavaScript enabled to view it.
You need to login to reply
Re: Use excreta compost only for non-edible plants (preferably)?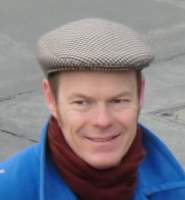 24 Apr 2012 11:51
#1452
by

emmanuel
Dear all, Dear Ralph,

I am in France manufacturing some dry toilets and the question of the use of the excreta is a permanent question from users.
As Geoffroy says, in France sewage sludge is spread with or without composting before spreading.
I say to users that we think that there is no risk in spreading vermi-composting coming from toilets but we invit them using the compost on trees or non eadible plants. Each time we do analysis, we have compost that can be consider as compost for each type of plant in the frensh law. This i confused and not logical
Can we consider that there is a different risk in using compost from european people than using compost coming from region where there are different disease or bacteria ?
Or is there no différence between countries in the world ?
Do you think that the law and rules in european countries are not linked to recent resarch ?
What about European rules in that sector ?
What is real and what is supposition ?

Thank you for your answers

Emmanuel
Ecodomeo
You need to login to reply
Re: Use excreta compost only for non-edible plants (preferably)?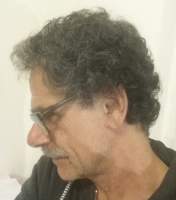 24 Apr 2012 16:07
#1455
by

gerhard_dario
Dear Emmanuel,
dear all,
infections by intestinal parasites will be the biggest problem by number of cases. "Enterobius" attacking worldwide and only transmitted between humans is not very problematic for health. Parasistism caused by other types of worms in combination with diarrhoea is more a problem of tropical and subtropical regions and main reason for poor developement of children. To kill worm helmeths, compost temperature should reach 70 degrees Celsius.

Most of the harmfull bacteria multiplies in bodies of humans and other warm-blooded animals. Viruses, E. coli, Salmonellae and Shigellae may survive some month in soils. Perfect hygienisation by earthworms will reduce bacteria significant and in most cases no bacterial infection will happen after consumption of food fertilized with that material.

Midrange temperatures, midrange moisture, optimal conditions in your garden for bacteria to live long. Normaly there must be lot of one type of bacteria entering your body to start the specific infection. Mentioned EHEC E.Coli needs only a few bacteria to start a a potentially life threatening disease. They may live for a long time in plants.

Risk is a statistical issue. Risk assessment is always culture-dependent. Water in USA must be bacteria free. In Germany we allow more bacteria and dont want as much chlorine in water as in USA. We don´t fear food fertilized organic. Your customers might reinfect themselves with intestinal worms, Maybe there is a inner-family ping-pong infection and some neighbors become infected too. It´s not complete riskless, but will not be responsible for epidemic situations. To collect shit in cities for the production of fertilizers beeing connected with all parts of the world by plains, too dangerous in my opinion.

Is the application of sludge good or bad and what is the difference? The sludge usually is not used on horticultural grounds, the same for compost from seperated collection. If used on eg. sugar-beets, wheat, potatoes the problems are more on the heavy metal content than concerning bacteria, for the bacteria will become killed before eaten. If the wheat/flour is not used crude (is this a real problem, or only a theoretical), not a problem using your compost.

Gerhard Pelzer
Gerhard Pelzer
Consultant


This email address is being protected from spambots. You need JavaScript enabled to view it.
You need to login to reply
Re: Use excreta compost only for non-edible plants (preferably)?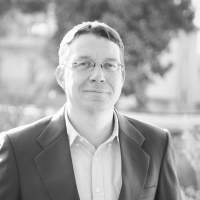 24 Apr 2012 22:21
#1459
by

Marijn Zandee
Dear all,

First of all, thanks Elizabeth for broadening the discussion by transferring it to this forum too.

I think a lot of Ralf Otterpohls (and other comments) out of the ecosanres posts are very valuable, it would especially be interesting to hear more about the endocytosis path way (Can Martina Winker help us here?). For me they also echo a discussion we had here end of last year, this was the "reuse of faecal matter, is it worth it?" discussion thread, that ran into 4 pages and contains a lot of very useful info.

Elizabeth, would it be possible to have one of your colleagues go through that tread again and compile the key information and then add it to this discussion?

As I recall, the threat mentioned above also came to the conclusion that we need more stringent rules on how to post-process and/or use faecal waste. For the time being, I would agree with most comments made here to apply faecal waste only to non-food crops. Considering the small volumes this should not be a problem and could encourage tree planting.

I have probably said this before, but I think further research into how to safely use faecal waste and also how to handle waste streams from DEWATS systems, should be a priority for Ecosan research.

Kind regards

Marijn
Marijn Zandee

E:

This email address is being protected from spambots. You need JavaScript enabled to view it.
You need to login to reply
Re: Use excreta compost only for non-edible plants (preferably)?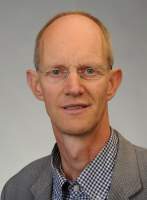 26 Apr 2012 14:24
#1462
by

Otterpohl
Dear Geoffrey,
Dear All,

As you know most people will reject eating food from excreta compost. If food for others is produced, this must be respected. Few people would reject if this is 10 years old compost.

In addition we have lots of nasty pharmaceutcal residues and hormones from the pill. Over 10 years even those many absolutely non-biodegradeable ones will have been washed out.

Another aspect: all the composting is stil not relly really save for all pathogens at all times of operation. 10 years is short and jsut another saftey measure. Plenty of non-food-applications.

Another point: generally accepted scintific knowledge is just a fraction of what is going on in the universe, actually very crude and somewhat mediaeval. Quantum physics do apply to life. Entanglement means that there can be links of substances that have been attached somewhere. There is plenty of proof that also frequencies of substances can be imprinted on water. As crazy as this may sound, I personally do not want such links to other people. Such thinking is familiar to millions of people and there are traces of this in old cultural knowledge, too. E.g. this is part of the thinking behind Biodynamic Farming (they would say 7 years, I am more in the metric system). I would have called the authors crazy if i had seen this statement 30 years back : )

For all those resons: plant staff on your composted excreta if you eat this yourself or people who know and accept. Do not misuse trust of people who would not like it or even hate it. This is one of the resons we work on composting all excreta including urine with sufficient woody waste and some charcoal from woodgas stoves.

Kind regards

Ralf
The following user(s) like this post:
Carol McCreary
You need to login to reply
Re: Use excreta compost only for non-edible plants (preferably)?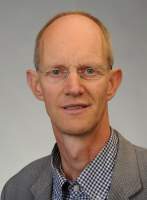 26 Apr 2012 14:40
#1463
by

Otterpohl
Dear Marijn!

Example reference to Endocytosis of plants (it is an amazing topic! uptake of living bacteria though roots). If the community is wide awake we must change our practice. Legislation does not consider this pathway:

Turning the Table: Plants Consume Microbes as a Source of Nutrients
Chanyarat Paungfoo-Lonhienne1*, Doris Rentsch2, Silke Robatzek3, Richard I. Webb4, Evgeny Sagulenko5, Torgny Näsholm6, Susanne Schmidt1#, Thierry G. A. Lonhienne1#
1 School of Biological Sciences, The University of Queensland, Brisbane, Queensland, Australia, 2 Institute of Plant Sciences, University of Bern, Bern, Switzerland, 3 The Sainsbury Laboratory, Norwich Research Park, Norwich, United Kingdom, 4 Centre for Microscopy and Microanalysis, The University of Queensland, Brisbane, Queensland, Australia, 5 School of Biochemistry and Molecular Biosciences, The University of Queensland, Brisbane, Queensland, Australia, 6 Department of Forest Ecology and Management, Swedish University of Agricultural Sciences, Umeå, Sweden

Citation: Paungfoo-Lonhienne C, Rentsch D, Robatzek S, Webb RI, Sagulenko E, et al. (2010) Turning the Table: Plants Consume Microbes as a Source of Nutrients. PLoS ONE 5(7): e11915. doi:10.1371/journal.pone.0011915
Received: June 7, 2010; Accepted: July 7, 2010; Published: July 30, 2010

Kind regards

Ralf
You need to login to reply
Re: Use excreta compost only for non-edible plants (preferably)?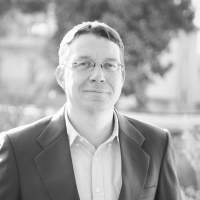 27 Apr 2012 18:32
#1476
by

Marijn Zandee
Dear Ralph,

Thanks for the link to the article, I have not had time to really read it but it looks very interesting.

To the whole comunity,

A further question that hopefully someone can answer.

In many texts on Twinpit / Sulabh toilets, there is a claim that after 2 or 3 years of storage of the excreta in the pit that is not in use the remaining compost is pathogen free, apart from worm helminths. Does anyone have a link to a (recent) paper that either supports or refutes this?

Kind regards

Marijn
Marijn Zandee

E:

This email address is being protected from spambots. You need JavaScript enabled to view it.
You need to login to reply
Re: Use excreta compost only for non-edible plants (preferably)?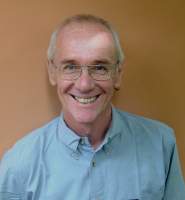 29 Apr 2012 08:30
#1478
by

lucasdengel
Dear Ralf and all,

I am a physician (Dr. med.) by qualification and half of my 58 years of life I have been living in Tamil Nadu, India. I had hepatitis A, amoebiasis, giardiasis (many times), ascariasis (roundworm), various diarrhoeas etc. yet I think that most of the offical standards (international, national) are overdone i.e. based rather on fear and on the concept of surgical hygiene (where hygiene = absence of all microorganisms) than on an understanding of soil microbiology, microbiological metabolism and ecology of soils etc. (I do not claim that I understand.)
The damage (in regard to the environment and to public hygiene) that is being done by mankind to itself is not due to low standards, but due to ignorance and carelessness about them, also carelessness at criminal levels.
I am also promoting biodynamic (BD) farming and respect the particular qualities and strengths of this type of farming, but I cannot accept the in-principle banning of human waste recycling into soils from the scenario of (certified) organic farming or of BD farming in particular. Organic farming argues with the risk of pathogens and pharmaceutical residues, but not dealing with the "shit" does not end it to exist. BD farming (Steiner) argues with the lack of life force (prana), and, as Ralf mentions, other fringe sciences argue with the information imprinted into water and possibly other biological saps and substances. (If the science of info imprints is on the right track, imprints can also be undone, corrected, "reprinted".)
All this is to simply state that we seem to need some more serious research in this field to arrive at a healthy middle way between "risk" elimination at ppt levels and over-confidently heroic messing around with our own excreta. I am not afraid, we seem to be on the right track.
Rgds, Lucas
Dr. Lucas Dengel
Executive
EcoPro
Aurosarjan Complex, Auroshilpam
Auroville - 605101, India
website EcoPro: www.ecopro.in
personal e-mail:

This email address is being protected from spambots. You need JavaScript enabled to view it.
The following user(s) like this post:
jkeichholz
,
Carol McCreary
,
marko
You need to login to reply
Re: Use excreta compost only for non-edible plants (preferably)?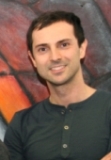 07 May 2012 08:03
#1505
by

christian.rieck
Dear all,
very interesting discussion. I find the statement of Lucas very logical and convincing. There needs to be a sound and healthy middle way for use of excreta as it is a precious resource and at the same time poses health risks. It would certainly be the easiest way to restrict the use of excreta as proposed to only non-edible plants or at most fruit trees. Since the human factor will always lead to the mentioned carelessness of standards to a certain extent there needs to be clear and simple rules to follow. Looking at WHO rules it is mind-boggling and too complex to understand. In this sense the simple message of BD-farming (Steiner) not to use human excreta in agriculture is easy to remember and easy to follow. On the other hand such a rule might be too strict and steal the potential benefits for farmers. So where is the middle way - could SuSanA community try to come up with a recommondation of simple and most beneficial rules for use of excreta in terms of minimising health risk and taping the benefit of reuse?

As this fits to this topic so well, let me share with you the video of Soil on the agricultural activities with human excreta. The most critical part (around 6:45) is when people and even children apply the composted excreta with their bare hands on the soil. They use it for all kinds of vegetables etc...how would you guys appraise this practice?



Cheers
Christian
GIZ Uganda
Enhanced Water Security and Sanitation (ENWASS)
Sanitation for Millions


This email address is being protected from spambots. You need JavaScript enabled to view it.
The following user(s) like this post:
Carol McCreary
You need to login to reply
Time to create page: 0.876 seconds
DONATE HERE