FACT/SNV: Productive Biogas: Current and Future Development
5086 views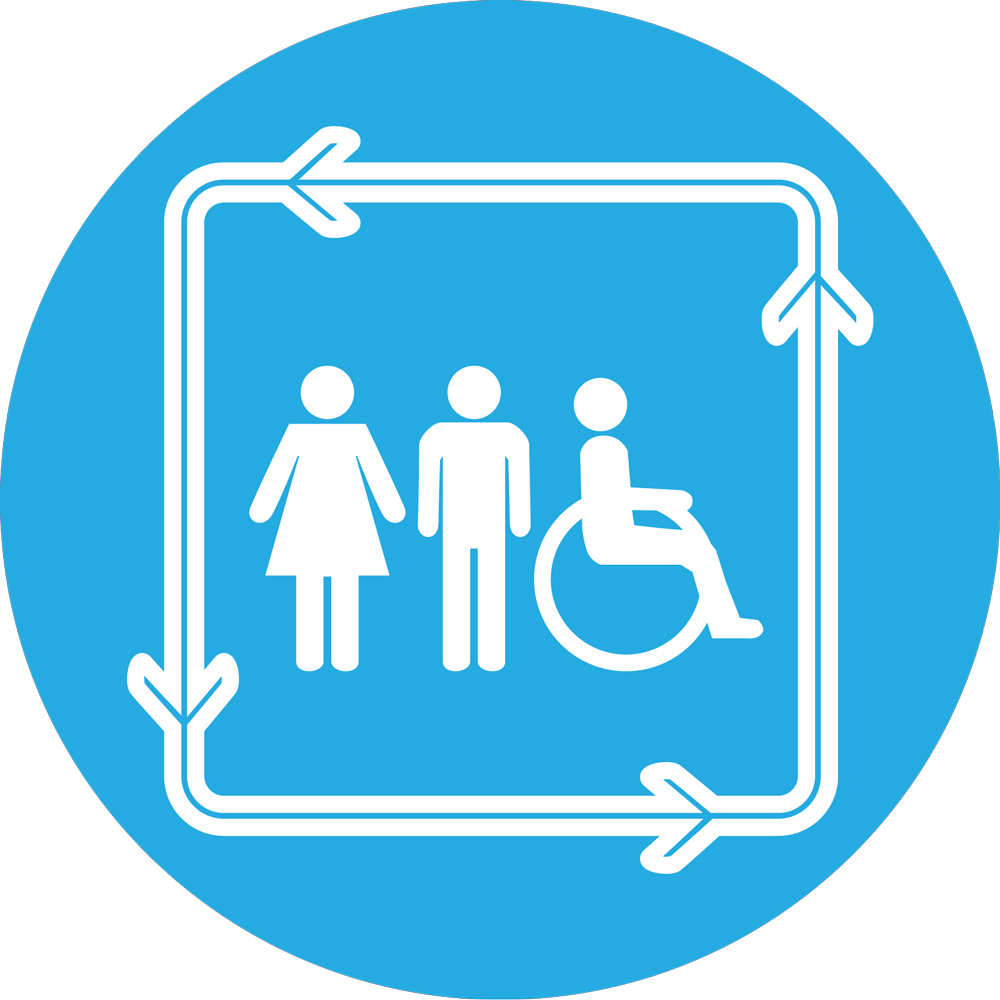 FACT/SNV: Productive Biogas: Current and Future Development

21 May 2014 16:52
#8692
by

AquaVerde
www.snvworld.org/en/sectors/renewable-en...d-future-development
Von: "Renewable Energy, RE Renewable Energy" <
This email address is being protected from spambots. You need JavaScript enabled to view it.
>
> Betreff: Publication on Productive biogas by FACT Foundation and SNV
> Datum: 24. April 2014 16:35:06 MESZ
> An: "Renewable Energy, RE Renewable Energy" <
This email address is being protected from spambots. You need JavaScript enabled to view it.
>
>
> Dear Reader
>
> It is our pleasure to introduce the recently launched "Productive Biogas, Current and Future Development" publication, produced in collaboration with FACT Foundation.
>
> This publication demonstrates the financial and technical feasibility of productive biogas around five case studies from Vietnam, Mali, Uganda, Honduras, and Peru, and informs small businesses and institutions on the challenges, lessons learned, and advantages of productive biogas projects.
>
> It is our hope that this publication inspires many to engage in these approaches: we therefore encourage you to circulate it freely to your networks and partners.
>
> For questions or comments please contact
This email address is being protected from spambots. You need JavaScript enabled to view it.
or
This email address is being protected from spambots. You need JavaScript enabled to view it.
.
>
> With Best Regards,
>
> FACT Foundation and SNV Netherlands Development Organisation
>
The following user(s) like this post:
JKMakowka
You need to login to reply
Re: FACT/SNV: Productive Biogas: Current and Future Development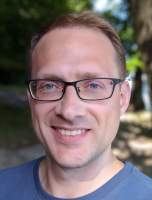 21 May 2014 19:53
#8693
by

JKMakowka
I only read the Ugandan case-study (
but hey that's more readers than many Worldbank reports

) and I would like to congratulate SNV/Fact for being honest and publishing total failures!
Ok, well maybe not total, but since I know the situation in Uganda I guess that is a "not total
yet
"... interesting text for sure, but a bit frustrating for me to read.
The following user(s) like this post:
Elisabeth
You need to login to reply
Re: FACT/SNV: Productive Biogas: Current and Future Development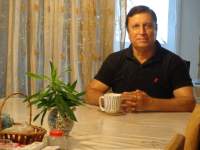 11 Aug 2014 17:54
#9706
by

F H Mughal
The SNV/FACT publication is interesting and informative. I would request SNV to develop a similar publication for Asia. SNV has an office in Nepal, but probably not in other Asian countries (Pakistan, India, Sri Lanka, Thailand, and Philippines).

Despite its distinct advantages, like production of methane gas, a potential energy source; low production of excess biological sludge; low nutrient requirements, and; no oxygen requirements, anaerobic treatment systems are not as popular as they should have been.

Back in mid 1960s, famous foreign consultants designed and constructed two trickling filters wastewater treatment plants in Karachi each of 90,800 cubic meters/day treatment capacity. For sludge treatment, each plant had four reinforced concrete anaerobic digesters (two primary and two secondary digesters) each of 26 meters diameter with height of 15 meters.

Within first operating year, they stopped working due to lack of expertise at operators' level. In late 1980s, other foreign consultants eliminated the digesters altogether. In other words, such gigantic structures were removed in a short span of time, despite its potential of producing methane gas.

Typically, anaerobic wastewater treatment plants are used for medium to high strength wastewaters (COD: 2,000 to 20,000 mg/l). Low strength wastewaters (COD less than 1,000 mg/l) are ignored due to probably low production of gas.

P L McCarty was the one who invented anaerobic contact process in 1964. In 1969, P L McCarty and C J Young developed anaerobic filters. Lettinga invented upflow anaerobic sludge blanket (UASB) in early 1970s. UASB, and to some extent anaerobic filters found some use in India. India has a large 345 million liters per day capacity upflow anaerobic sludge blanket plant, located at Bharwara, Lucknow, Uttar Pradesh. This is the largest UASB plant in Asia.

I think, the followings aspects have restricted the use of anaerobic wastewater treatment plants in tropical developing countries:

• The design of UASB reactors is, quite often, based on empirical formulae derived either from pilot plants models, or is based on the performance of some existing wastewater treatment plants. Due to the differences in wastewater characteristics, climate conditions and a bold fact, specific of Asia, that of combined sewer systems (meaning municipal and industrial wastewaters go in one sewer system), the actual performance of the new wastewater treatment plant differ from what was designed, usually on a negative side;

• High probability of washout of biomass at lower HRTs – hydraulic retention times (higher upflow velocities). Large reactor volumes required for maintaining higher HRTs means high construction costs;

• Trained operators are required for the operation and maintenance of the anaerobic wastewater treatment plants. A properly-operated digester requires the optimal balance of such parameters as organic loading rates, production and utilization of volatile fatty acids, pH, mixing, and temperature. Trained operators in Pakistan are simply not available;

• The combustion of biogas produced by anaerobic digestion creates nitrogen oxides. Nitrogen oxides contribute to global warming, form acid rain, and; affect growth of plants. They are regulated air pollutants and an ozone precursor;

• During my visits to the two trickling filters wastewater treatment plants in Karachi, in 1982, I found odor problems around the anaerobic digesters. Odor problems are created due to the presence of hydrogen sulfides, ammonia and probably VOCs;

• As I stated in one of my earlier posts, anaerobic digestion is a three-stage process. In the first stage, the complex insoluble organics are hydrolyzed to simple soluble organics by the extra cellular enzymes. During this stage, the cellulose and starch are hydrolyzed to simple sugars, while proteins bifurcate into amino acids. In the second stage, called the acid phase, the acid formers (various species of Pseudomonos, Alcaligens, Flavobacterium, Escherichia and Aerobacter) convert simple organics to organic fatty acids (acetic acid). This results in higher acid concentration and low pH. In the third stage, called methane phase, methane formers utilize the organic acids and metabolized them to methane and carbon dioxide. Amino acids give rise to ammonia, which in turn, neutralize the remaining acids.

Methane formers (species of Methanobacterium, Methanococcus and Methanosarcina) are highly frail in nature. They are strict anaerobes, grow over a wide range of temperature, difficult to cultivate and, they remain inalienable. They are highly sensitive to low pH conditions.
These concomitant reactions in actual digestion occur simultaneously. Flawless performance of the digester will take place only when there is a balanced bacterial population of acid formers and methane formers, or, in other words, the volatile acids production equals volatile acids breakdown. If the volatile acids formation is greater than its breakdown (which usually is the case, in actual digesters), the pH lowers, inhibition or wash-out of methane formers occurs and, the process fails, biologically;

• In Pakistan, and probably in other developing countries, the wastewater conveyance systems are such that both, the raw municipal wastewater and raw industrial wastewaters flow in one sewer system (as stated above). Industrial wastewaters contain toxic constituents, heavy metal and sulfides, which are inhibitory to the methane bacteria;

• Under reducing conditions, as in anaerobic digestion, the effluents from anaerobic wastewater treatment plants contain ammonia, especially when wastes high in protein contents are treated. Ammonia at high pH (> 8.5) is toxic to aquatic life; and

• Countries in South Asia have generally high ambient temperatures (> 30o C). In Pakistan, average summer time temperatures are in the range of 40 to 48o C. Solubility of oxygen in streams decrease with increasing temperatures. At 1o C, the solubility of oxygen is 14.2 mg/l (760 mm Hg; salinity = 0 ppt), while at 40o C, it is only 6.4 mg/l. The stressing conditions in receiving streams, created by low dissolved oxygen (DO) levels at high temperatures, are further exacerbated by the discharge of anaerobic effluents, which have almost zero DO levels. Anoxic conditions are created in the stream and, the self-purification capacity and the assimilative capacity of the stream are adversely affected.


F H Mughal
F H Mughal (Mr.)
Karachi, Pakistan
You need to login to reply
Re: FACT/SNV: Productive Biogas: Current and Future Development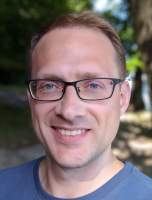 11 Aug 2014 20:31
#9709
by

JKMakowka
While your concerns are well researched, it is still a standard operating component for sludge treatment of nearly every mid sized and larger WWTP in Germany and many other European countries; also dealing with combined sewerage and not depending on highly trained staff.
Operating problems are rare and since a few years even more agricultural systems basically fully automated and with no skilled staff anywhere near have been operating very successfully.

In other words, a country like Pakistan with highly skilled people and well advanced technology (nuclear power etc.) should have no problems operating such a relatively simple system. Just because it failed in the 1960ties doesn't mean it would fail today.

I think the problem lies elsewhere. In Europe discharging more or less untreated waste-water/sewerage sludge is pretty much unthinkable and would lead to big protests (and immediate heavy fines) while the same time energy is very expensive and thus biogas production from waste-water economically attractive.

With cheap natural gas and little environmental awareness (nor very much health concerns for the poor living downstream) as in the case of Pakistan, there is little incentive to keep such a plant operating.
You need to login to reply
Re: FACT/SNV: Productive Biogas: Current and Future Development

12 Aug 2014 07:51
#9710
by

AquaVerde
We all learning only by mistakes! At least I am doing so

Thanks to SNV by being open and transparent about negative results too. This enables others to learn too and opens many ways to exchange about and to do better in future. Towards shiny success stories I am always very skeptical about, more so, if so called "lessons learned" artificial been added. Reading between the lines is often necessary...
Regards,
Detlef
You need to login to reply
Time to create page: 0.244 seconds
DONATE HERE