Stirling engines running on biogas
27.3k views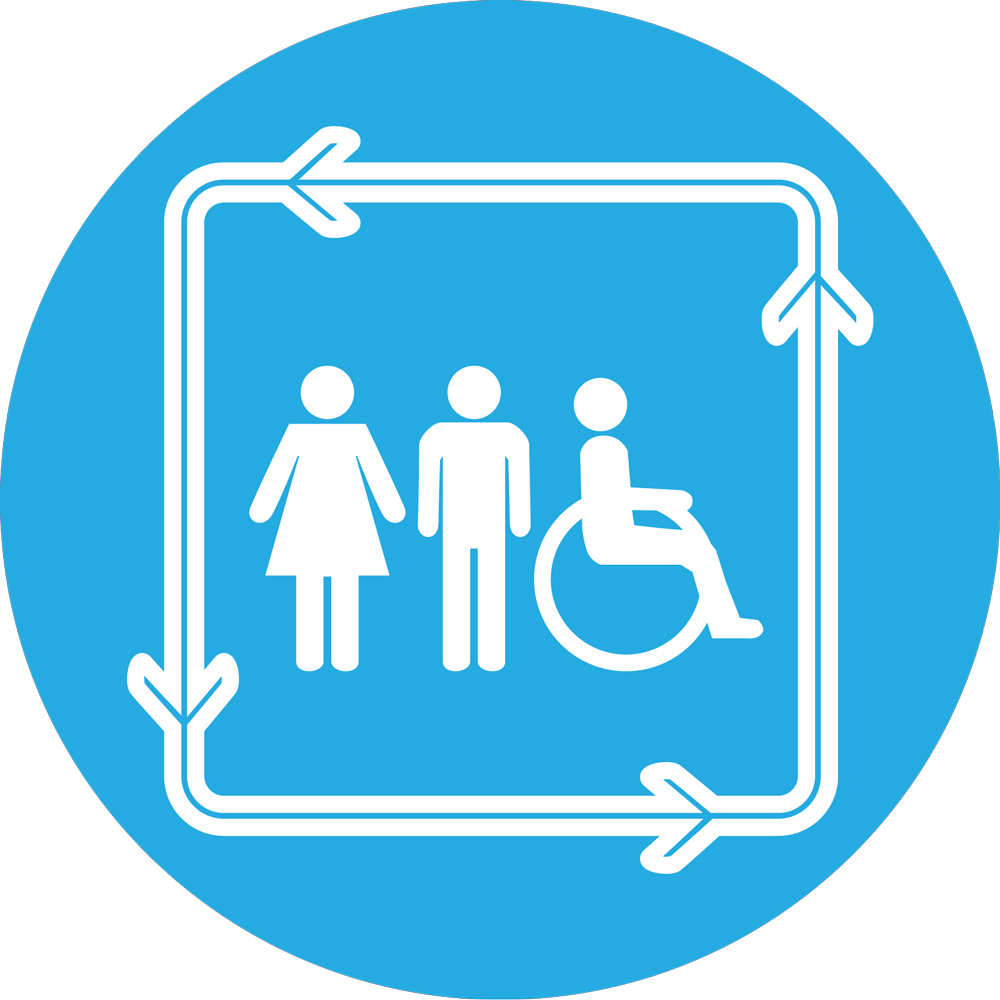 Re: Stirling engines running on biogas

03 Mar 2014 09:33
#7597
by

AquaVerde
Sjoerd see:
www.conviotec.com/services/?lang=en
www.landtechnikmagazin.de/NawaRo-Bild-Le...enter-20094-3803.php
www.consentis.de/de/ueber_con2/40_kilowa..._lvz_futterkamp.html
Lehr- und Versuchsanstalt Futterkamp der Landwirtschaftskammer Schleswig-Holstein entsteht zurzeit eine Innovation im Bereich der Biogasproduktion. Unmittelbar neben den Schweineställen wird hier ein kompakter Consentis CON2-Biogas-Fermenter erstellt. Hierbei handelt es sich um ein innovatives Konzept, welches nach Herstellerangaben die Möglichkeit bietet, Biogas sehr effizient ausschließlich auf Basis von Gülle wirtschaftlich zu betreiben.

Die Anlage mit einer kompakten Abmessung von 3,5 x 3,6 x 13 Metern besitzt nach Herstellerangaben ein Arbeitsvolumen von 120 Kubikmeter und einen Durchsatz von etwa zwölf Kubikmeter Schweinegülle pro Tag. ...
Holger Schneider, doctor in biochemical engineering, and Professor Jens Born have developed a new type of biogas plant at the Flensburg University of Applied Sciences. In contrast to conventional biogas plants theirs is smaller, tougher and more flexible. Aim of this development...
It is just and "only" an ABR + CHP (otto-motor)
but the first ABR application which is converting continuously the fresh dung slurry into biogas --> electric energy and heating and natural fertilizer
ABR = number of simplified USABs in serial with
Open Source
Status
English: Plug-flow-reactor (PFR), Continuous feed PFR + Moving Bed Biofilm Reactor
German: Selbständig durchmischender mehrstufiger anaerober Pfropfenström-Biogas-Reaktor + Schwebebettverfahren mit Open Source Status!
1981 by Prof. McCarty, from Stanford University, USA
You need to login to reply
Re: Stirling engines running on biogas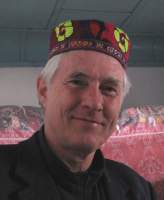 03 Mar 2014 08:32
#7588
by

sjoerdnienhuys
I am interested in the discussion for the possibilities on biogas engines. I The Netherlands there is a lot of cattle on stable but the dungslurrie is temporarely stored, not biogassed. during spring it is plowed into the fields. In only some cases it is transported to processing plants loosing its energy value.
When you convert the fresh dung slurry into biogas, eventually with adding other agricultural waste, you can have a very large daily biogas production on each farm.
Using a suitable biogas engine-generator you can produce electricity during peak demand hours, thus also having methane reduction. This is more cost efficient than windmills as with windmills you cannot control the power supply on demand basis. The idea is to remotely controll the start-stop function of the farm generators from the power station. For that use one need very reliable engines that last for years.
Sjoerd from The Netherlands.
Pronounce: 'Sured'
Some of my work on: www.nienhuys.info
for correspondence:

This email address is being protected from spambots. You need JavaScript enabled to view it.
You need to login to reply
Re: Stirling engines running on biogas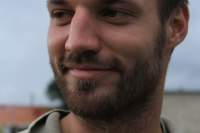 02 Mar 2014 15:31
#7574
by

ThomasHoffmann
Dear Krishan and Detlef,

thanks again for the input. Let's follow the vision that there will be a success of the stirling engine in our lifetime...i like that:).... the shift away from manufacture to maintain is a big one, but quality is as well a quite convincing argument.
Anything which is coming up on this topic I will keep you posted.


@Detlef: I will be joining with a BORDA colleague on the 25th on Frohenau. I am looking forward to it.

Best regards
Thomas
*********************************************************************************

Thomas Hoffmann – Project Engineer Consultant
Waste Water Treatment + Biogas Technology

BORDA
Bremen Overseas Research and Development Association
Bremer Arbeitsgemeinschaft für Überseeforschung und Entwicklung

Cell Germany: +49 (0)1573 4569083
Cell Zambia: +260 (0)975 868825
Cell Tanzania: +255 (0)753 828233
Cell Mozambique: +258 (0)844 768514
Email:

This email address is being protected from spambots. You need JavaScript enabled to view it.


Web: www.borda-net.org
You need to login to reply
Re: Stirling engines running on biogas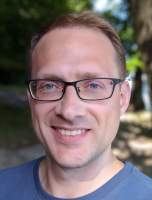 27 Feb 2014 19:42
#7538
by

JKMakowka
With the increased availability of 3d printers and automatic laser-cutters, open-source designs are also highly useful.
But I was mainly referring to the fact that there are existing collaborative efforts to come up with a simple, yet sufficiently advanced stirling engine.
However as I wrote above already (and albeit I am really no expert on the topic), I think given the track-record of failed sterling projects and the needed precision design to reach the gas tightness at high temperatures, an "old" steam engine that can run on any fuel and can be repaired by pretty much any somewhat advanced metal workshop seems more appropriate.
However on the other hand... all these "old" technologies are available and should have been replicated in developing countries easily, yet people here either use imported "modern" technology or nothing at all (for the most part).
And "home-brew" innovations rather happen in the high-tech sector, like mobile phone applications than in the appropriate technology sector, which at least in my opinion would have a much larger effect on the livelihoods of the average Ugandan (than for example a mobile app telling you in which Kampala traffic jam you are stuck right now

).
You need to login to reply
Re: Stirling engines running on biogas

27 Feb 2014 16:29
#7537
by

AquaVerde
Hallo Thomas,
We organized 25.03. at the AD+AS-wwtp for a very small group. You will receive details.
Dear Krishan, I am a friend of Open Source for concept and drawings. Then to make it working needs more efforts them just Open Source, as you know.
If you go through studies (in internet) about stirling (medium - high temperature area) manufactures in Europe and US, you will find a high number of bankrupted stirling-companies again and again, mainly because of quality and warranty issues. The machines in this temperature range needs very high quality manufacturing and material, to do so proper, it is very costly, often too costly for start-ups. As engineers know this stirling technology will have a bright future, they find the courage and money to start-up again and again... In your and my time there will be a success

On the other side, the big well known machine manufactures with this know-how of very high quality manufacturing, have already put high investments in otto & diesel-technologies and have already their saturated market for it. You can imagine, if then "their new " stirling may run 50.000 hours without general maintenance or replacement and their old products (otto & diesel) just have 5.000 hours, they would loos business/profits 1/10
in their
short view. Their business logic is very simple

Low-temperature stiring's have less technology demands and are some times build by pupils at school, but they would not fit to biogas use.
All the Best
Detlef
You need to login to reply
Re: Stirling engines running on biogas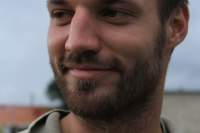 27 Feb 2014 12:27
#7535
by

ThomasHoffmann
Thanks,
we are indeed very keen on going this direction.
Currently we are trying to set up funding for these works and to develop a concept note...the design is crucial as I said earlier above due to spare parts issues.
I am currently looking at Egypt for a startup project.
If anyone has contacts of manufacturers (steel, engine assembly) in cairo I would really appreciate your input.

thanks
Thomas
*********************************************************************************

Thomas Hoffmann – Project Engineer Consultant
Waste Water Treatment + Biogas Technology

BORDA
Bremen Overseas Research and Development Association
Bremer Arbeitsgemeinschaft für Überseeforschung und Entwicklung

Cell Germany: +49 (0)1573 4569083
Cell Zambia: +260 (0)975 868825
Cell Tanzania: +255 (0)753 828233
Cell Mozambique: +258 (0)844 768514
Email:

This email address is being protected from spambots. You need JavaScript enabled to view it.


Web: www.borda-net.org
You need to login to reply
Re: Stirling engines running on biogas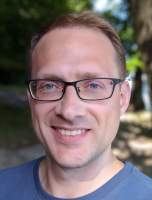 27 Feb 2014 12:17
#7534
by

JKMakowka
Would be nice if Borda could get behind this effort to develop an open-source design of an stirling engine for similar purposes:
opensourceecology.org/wiki/Stirling_Engine
(However I agree with the assessment within that wiki that a modernized steam engine is probably the more "appropriate" technology and one that could also be powered by bio-gas)
You need to login to reply
Re: Stirling engines running on biogas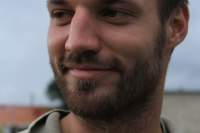 27 Feb 2014 11:10
#7530
by

ThomasHoffmann
Hallo Detlef,

thanks for the reply.
I will be visiting the WUDAG stirling from the video in end of march.
Till then I am still working on other possibilities.
The major issue is the case of spare parts. Even if the stirling has low maintenance. Once it brakes down there need to be the appropriate information and material infrastructure which usually doesn't exists.
However, the stirling is valid option.

I will keep you posted on this topic.

regards
Thomas
*********************************************************************************

Thomas Hoffmann – Project Engineer Consultant
Waste Water Treatment + Biogas Technology

BORDA
Bremen Overseas Research and Development Association
Bremer Arbeitsgemeinschaft für Überseeforschung und Entwicklung

Cell Germany: +49 (0)1573 4569083
Cell Zambia: +260 (0)975 868825
Cell Tanzania: +255 (0)753 828233
Cell Mozambique: +258 (0)844 768514
Email:

This email address is being protected from spambots. You need JavaScript enabled to view it.


Web: www.borda-net.org
You need to login to reply
Re: Stirling engines running on biogas

20 Feb 2014 13:18
#7434
by

AquaVerde
Hallo Thomas,
ongoing daily use of AD and FS-biogas by a Danish
Stirling
-CHP (35 kWel) at 40,000 pe wwtp, since 2010
(
goo.gl/maps/Qze3g
): (
German language only
)
www.zvfrohnbach.de/wissenswertes/zentrales-klaerwerk/
and:
www.wudag.de/sites/default/files/ZVF_Sti...KW%20auf%20ZKA_0.pdf
"Da wird Ihnen geholfen"

ENGLISH:
DE
www.stirling-energie.de/en/reference
AT
www.bios-bioenergy.at/en/electricity-fro...stirling-engine.html
with many PAPERs in English and German
contact:
This email address is being protected from spambots. You need JavaScript enabled to view it.
(manager Dr. HEINRICH) resourceful & engineer!
www.nordicgreen.net/startups/soldclosed/stirling-dk
(2013 Stirling DK no longer in business) new owner: REKA DK
www.reka.com/Engelsk%20hj.%20side/stirli...nd_gassification.htm
www.reka.com/Engelsk%20hj.%20side/firmap..._maskinfabrikken.htm
I would appreciate your inputs and reply's on this topic.
Good Luck
Detlef
Vortrag von Prof. Dr.-Ing Bernd Thomas:
This attachment is hidden for guests.
Please log in or register to see it.
This message has an attachment file.
Please log in or register to see it.
You need to login to reply
Stirling engines running on biogas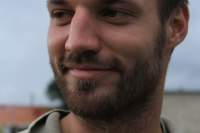 20 Feb 2014 12:25
#7433
by

ThomasHoffmann
Hello everyone,

I am currently working with BORDA on different DEWATS and FSM projects where we are experimenting with alternative applications for biogas use.
I have been researching on stirling engine applications and found quite a few very interesting options to utilize biogas onsite. This is especially interesting in the case where we are having an operation service provider. The case of connecting a few households and trying to charge them for the use of the system is always creating a labor intensive (metering, pipe maintenance, fee charging) new business case.

The stirling engine is interesting because of its low maintenance operation (this causes by the closed engine cycle and the external power source. In this case no gas filtration (Hydrogen-Sulfide) is necessary. The weakens of the engine is the efficiency rate which is usually about 20% el.
However, there are very useful applications where these engines should come along with biogas systems.

We are having a case in Northern-Nile Delta Egypt currently where The villages are usually surrounded by agricultural land. The villages there are considered to be villages as long the population is below 50.000. Furthermore the building structures are in average more than 4 stories high. This creates almost fort structures, small but dense. For a DEWATS or FSM with a biogas unit it would be interesing to use the gas for agricultural purposes (pumping of fertile effluent of treatment plant), or electricity. I am talking about small stirling engines with a power between 1-5KW.

The stirling engine is moving into a renaissance with renewable energy sources, but there are not a lot of companies that I could find which produce small scale stirling engines. I attached some youtube links on the different applications.





Does anybody know more about this or has experience on biogas and stirling engines?
Production or supply experience?

I appreciate your input on this topic.

Best Regards
Thomas Hoffmann
BORDA
*********************************************************************************

Thomas Hoffmann – Project Engineer Consultant
Waste Water Treatment + Biogas Technology

BORDA
Bremen Overseas Research and Development Association
Bremer Arbeitsgemeinschaft für Überseeforschung und Entwicklung

Cell Germany: +49 (0)1573 4569083
Cell Zambia: +260 (0)975 868825
Cell Tanzania: +255 (0)753 828233
Cell Mozambique: +258 (0)844 768514
Email:

This email address is being protected from spambots. You need JavaScript enabled to view it.


Web: www.borda-net.org
You need to login to reply
Time to create page: 0.282 seconds
DONATE HERE