WASH and Energy Projects in Phnom Penh, Cambodia
5573 views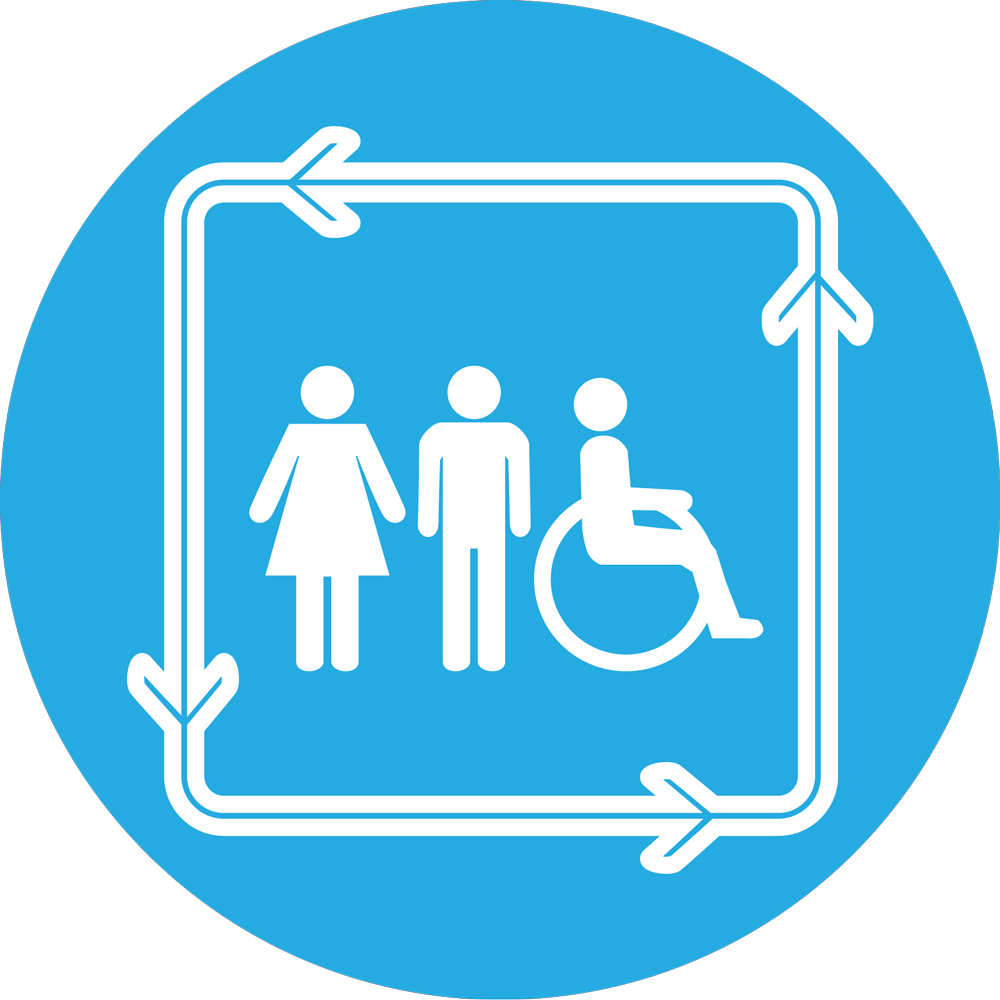 Re: WASH and Energy Projects in Phnom Penh, Cambodia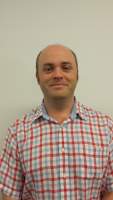 27 Oct 2013 04:35
#6158
by

maximmm
Hi

The trip to Cambodia went well though I didn't manage to visit any WASH projects. The visit coincided with one of the most important Buddhist holidays there so many places were closed whilst we were there. I did get a good understanding of the poor state of sanitation infrastructure in Phnom Penh. They use open sewage canals linked to wetlands which treat the wastewater though I don't know how effective that treatment might be.

There are certainly a whole range of opportunities to improve things in Cambodia. However the story I got from those NGOs I did visit was that the Government there vets all prospective projects before they are granted permission to work in the country. This is usually done in such a way thay the Government agrees to partner on the project and promises to part fund it. However, that money never actually arrives and the NGO ends up having to cover the whole cost or shut down. That's probably a common theme across many developing countries I'd guess though it's the first time I've heard about it myself.

Sorry I don't have more to report.
You need to login to reply
Re: WASH and Energy Projects in Phnom Penh, Cambodia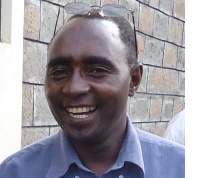 27 Sep 2013 07:57
#5780
by

wambuak
He Steve,

My name is James from Kenya. I look forwards to learning from your experience. Please share with us.

James Wambua
James Wambua Kaluli
JKUAT
Kenya
You need to login to reply
Re: WASH and Energy Projects in Phnom Penh, Cambodia
25 Sep 2013 14:11
#5756
by

Kendrick
Hi Steve,

I might be able to help you out a bit around Phnom Penh and would love to get involved in the plans you make.

I graduated from a UK PhD in waste water treatment 2 years ago :-

"Algal bio-reactors for nutrient removal and biomass production during the tertiary treatment of domestic sewage".

The professor who supervised my PhD was an anaerobic digestion specialist but my main research areas were:
- Algal biology
- Algae specie adaptation through quick natural selection
- General tertiary treatment (and to a lesser extent, full treatment) of waste water
- Phosphorus and Nitrogen uptake by Algae
- Maximising algal growth efficiency to generate bio fuels
- Conversion of algae biomass to bio fuel

I've lived in the center of Phnom Penh for 10 months and am very interested in local projects involving general sanitation, waste water treatment processes, biogas and other renewable energies.

Please get in touch if you know of opportunities in this field.

Martin
You need to login to reply
Re: WASH and Energy Projects in Phnom Penh, Cambodia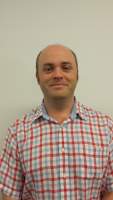 24 Sep 2013 06:07
#5725
by

maximmm
Hi Taber

That's great, thank you, I'll try and give you a ring on the weekend (I need to buy a sim card, not sure when/where I can do that on arrival).

Cheers
Steve
You need to login to reply
Re: WASH and Energy Projects in Phnom Penh, Cambodia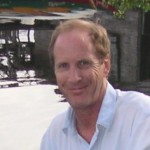 24 Sep 2013 01:39
#5724
by

Taber
Hi, Steve -- You will be arriving PNH on Fri the 27th -- Definitely, connect with Live&Learn & WW! to site visit the bio-gas production and bio-slurry treatment experiments at the Royal University. A trip to WW!'s Tonle Sap Lake village site with wastewater treatment Pods is a 12-hr day trip by bus, which can be arranged the day before. WW! has a fairly broad array of treatment designs for land and water-based waste water sources. Our website shows a couple of them: wetlands work.com You should also try connecting with BORDA and SNV regarding WASH projects. Give me a call when you get in Fri or Sat: 012-974055. Have a good trip. Taber Hand
R. Taber Hand, Ph.D.
Founding Director
Wetlands Work! Ltd.
Phnom Penh, Cambodia

wetlandswork.com
LinkedIn: Taber Hand
You need to login to reply
Re: WASH and Energy Projects in Phnom Penh, Cambodia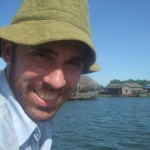 23 Sep 2013 06:20
#5718
by

robhughes
Hi Steve,
Yes Live & Learn are doing some interesting sanitation and energy work particularly around biodigesters and have a research site at the Royal University of Agriculture near PP. Some of this is also in partnership with Wetlands Work and combining our technologies. So hopefully we could take your group out to see all of this. I'm not in the country at the moment, but if you send me an email at
This email address is being protected from spambots. You need JavaScript enabled to view it.
, I'll try to help you line something up.
In the meantime I'd encourage you to check out the link Elisabeth sent, or our other resources online (such as
www.facebook.com/floatinglatrine
), and I'd be happy to give you more info.
Rob
Rob Hughes,
WASH Manager,
Live & Learn Environmental Education
The following user(s) like this post:
RowanBarber
,
maximmm
You need to login to reply
Re: WASH and Energy Projects in Phnom Penh, Cambodia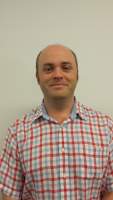 20 Sep 2013 08:30
#5702
by

maximmm
Hi Elisabeth

I think we actually met after you gave a talk on UDDTs during one of your visits to Brisbane in 2010 or 2011.

I think that visiting a biogas project in PP, should there be one, would probably be great as it would provide something for both those interested in sanitation and those who're into sustainable energy. Other than that, I'm sure either a WASH project or a renewable energy project would be great, should any exist within the PP area.

I will contact LLEE now, at first I couldn't see their contact details but have just seen the link to their website.

CfD sounds interesting but they don't seem to list any address or other contact details so I can't contact them (could you contact them or give me an email address for them?)

Also, whilst WW! sounds interesting to me, I don't think the rest of the group would find it relevant unfortunately.

Hopefully Belinda is able to help me to find a project to visit somewhere. The trip I'm going on came about at very short notice, hence my rush to find a project to visit whilst we're there!

Thanks Elisabeth
You need to login to reply
Re: WASH and Energy Projects in Phnom Penh, Cambodia
19 Sep 2013 09:52
#5690
by

Elisabeth
Dear Steve,
Ah, good old Griffith University! (I lived in Brisbane for 9 years - the most liveable city...).
You should contact LLEE in any case (the organisation is connected to Australians, e.g. Engineers without Borders Australia, so it fits well) - maybe they know of other projects closer to PP.
I also checked for other SuSanA partners in Cambodia. There is this one:
www.cfd-cambodia.org
The Center for Development (CfD) is a non-governmental, non-political and non-profit making organization founded in Phnom Penh, Cambodia. The founders, a group of Cambodian development workers, were concerned about the low levels of poor community participation in gaining access to water and sanitation. CfD sought to lessen the negative impact of poor water and sanitation on people's health and livelihoods, which it recognized can often be compounded by a lack of awareness amongst the most vulnerable people of Cambodia.
And this one:
www.wetlandswork.com
(Wetlands Work!)
WW! is a science-based sanitation and safe water treatment idea and design operation, registered as a socio-entrepreneurial business. We design, develop, test, research and implement simple systems to significantly improve water quality using ecologically engineered microbial and wetland-based mesocosms. WW! is also interested in the conservation and promotion of natural wetland corridors as public infrastructure for water quality.
They also work in the Tonle Sap region but maybe elsewhere, too:
forum.susana.org/forum/categories/105-pr...-phnom-penh-cambodia
Finally, there is Belinda Abraham at UNICEF in PP. I will ask her by e-mail for you.
Good luck!
Elisabeth
P.S. I moves the post to the biogas section if it's mainly about energy. If not, I can move it again to miscellaneous.
The following user(s) like this post:
RowanBarber
You need to login to reply
Re: WASH and Energy Projects in Phnom Penh, Cambodia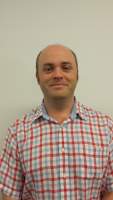 19 Sep 2013 08:23
#5688
by

maximmm
Hi Elisabeth

Of course, I totally failed to introduce myself. My group is from Griffith University, Brisbane, Australia. I am a final-year environmental engineering student whilst the lecturer coming with us has a research interest in sanitation. Several other members of the group are sustainable energy engineers hence the interest in those projects.

Tonle Sap is probably too far from PP for us to visit unfortunately. We need something local to PP.

I posted in the nutrition and WASH group because of the WASH connection and also because I wasn't sure where else to post. Would you mind moving to a more appropriate group if you think it necessary?
You need to login to reply
Re: WASH and Energy Projects in Phnom Penh, Cambodia
19 Sep 2013 07:51
#5687
by

Elisabeth
Dear Steve,
You should get in touch with Live & Learn Environmental Education in Phnom Penh, they are doing very interesting stuff with biogas projects (although I don't know how far their project area - Tonle Lap - is away from Phnom Penh, and if it's feasible for you to visit there). See here for more information:
forum.susana.org/forum/categories/98-res...p-lake-cambodia-llee
If you do go, please post your impressions here afterwards.
It would also be nice if you could introduce yourself - where is your University, are you from the US?
Finally, is there a particular reason why you made your posting in the category Nutrition and WASH? Are you interested in nutrition topics?
Regards,
Elisabeth
You need to login to reply
WASH and Energy Projects in Phnom Penh, Cambodia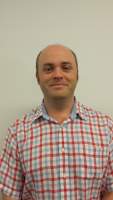 19 Sep 2013 00:06
#5685
by

maximmm
Hi All

I'm going with a small group of University students to Phnom Penh, Cambodia next Friday for a week and am trying to organise a short visit to a WASH project and to a renewable energy project whilst there. Can anyone give me the contact details of anyone I could speak to about this please?

Thanks
Steve
You need to login to reply
Time to create page: 0.257 seconds
DONATE HERE