ADPL (Anaerobic Digestion Pasteurization Latrine) Duke Biogas toilet (Duke University, USA) - testing in Kenya, India and the Philippines
23.4k views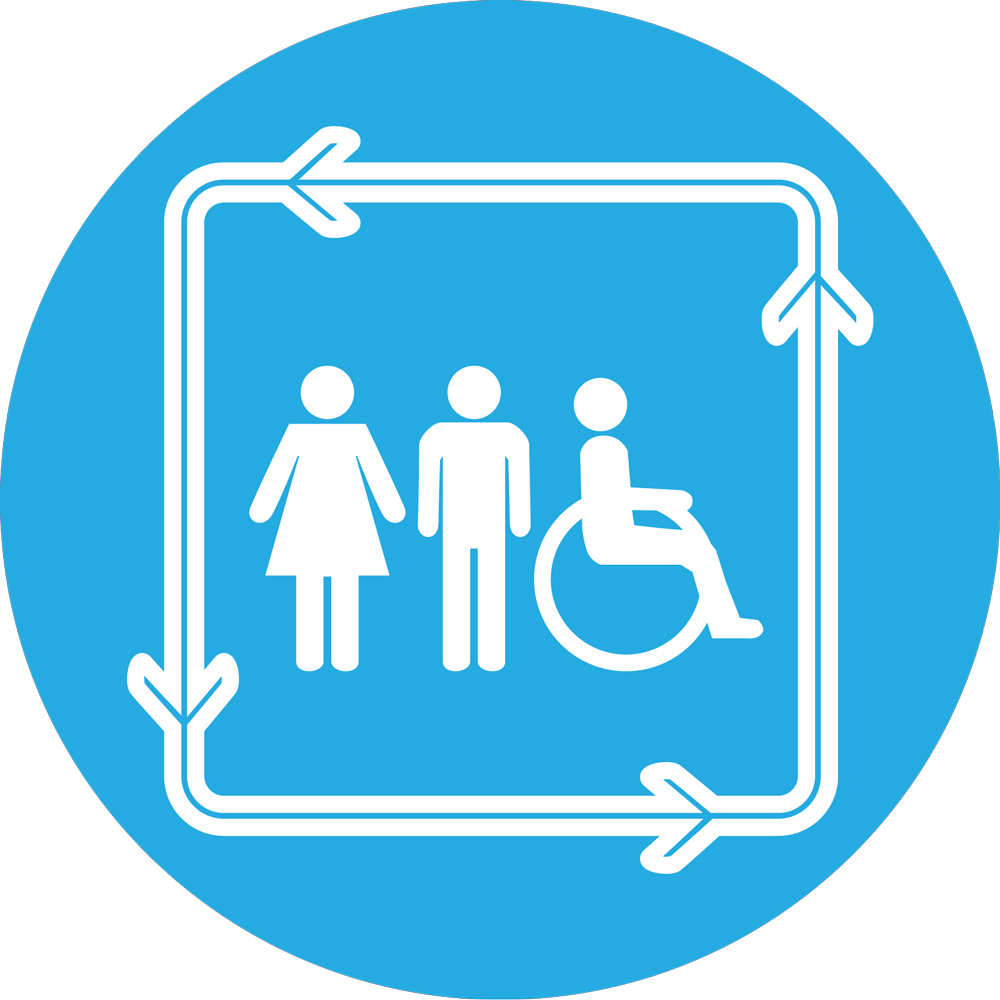 Re: Effective Sewage Sanitation with Low CO2 Footprint (Duke University in Durham, North Carolina, USA)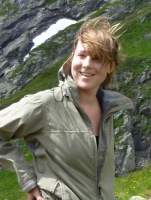 19 Sep 2013 11:50
#5695
by

dorothee.spuhler
Thank you Naomi for this write up.
I would like to add one interesting point from the discussion. Bincy (see here for information on her project a self-sustained
e-toilet
), having the perspective of the product designer, wondered why this toilet has to be elevated and if the group has thought of coming up with a underground structure.
In fact the reason why it is elevated is that they use gravity flow for the whole system and the heat digester and burner has to be flood-protected and accessible. Yu-ling from the University of the Toronto (
smoldering toilet
) confirmed the same aspect for her toilet.
Indeed, making these toilet flood-proof is yet another challenge!
But Aaron, I have another question for you:
Since you started the field testing, can you say already something on first experiences regarding water content of the sludge and biogas production? How does the lab simulation fit to the real conditions with the 25 people? Is the usage stable? If not, can the system absorb that?
Moreover I was also wondering how you are implementing the us of the sludge from the digester. Do you get temperature sufficiently high to be sure about the inactivation of pathogens? Who is using the sludge for what and what frequency do you empty the reactor (it is batch isn't it)?
And then something completely different: have you already though of an operation system? Who is going to own/construct the toilet and who takes care of the maintenance? Have you also thought about something like a business model as it was presented by Tove? What would be investment costs, life-spam and costs for the users?
Looking forward to hearing back from you!
Best regards
Dorothee
WG1 Co-lead
Developing methods and tools to support strategic planning for sustainable sanitation. Particular interested in novel technologies contributing to more inclusive and circular sanitation.

This email address is being protected from spambots. You need JavaScript enabled to view it.
You need to login to reply
Re: Effective Sewage Sanitation with Low CO2 Footprint (Duke University in Durham, North Carolina, USA)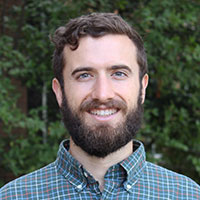 15 Jan 2014 19:23
#7005
by

aforbisstokes
Thank you for the questions Dorothee.

The biogas production has been encouraging, and we have found sufficient biogas production for operating the pasteurization. Quantifying production has proved difficult in the field, however, so I cannot comment at the moment on comparison to lab production.

The reactor operates more like a completely mixed/completely stirred tank reactor in that flow in equals flow out (with the exception that we do not have mixing) - influent volume displaces the same volume of digester slurry into the heating system. Effluent is currently collected for lab testing.

Operation for the system is still being developed. Currently our local collaborators regularly check on operation. For the sites we are working with in Kenya, plots are owned and supervised by a landlord. We imagine that person would ultimately be the owner and the one responsible for the system. The systems in Kenya were built by a local company has the knowledge and abilities to construct future systems. The most likely business model set up would involve using the effluent as a fertilizer. One of the plot owners has already expressed interest in doing so. The excess biogas (what is not needed to power the pasteurization) would be more difficult to sell as a product, but represents a better option for cost savings by reducing the need to purchase other fuels.

Thanks!
Aaron
Aaron Forbis-Stokes, Ph.D.
Sanitation Technology Consultant
Triangle Environmental Health Initiative


This email address is being protected from spambots. You need JavaScript enabled to view it.


www.triangle-environmental.com
You need to login to reply
Re: Effective Sewage Sanitation with Low CO2 Footprint (Duke University in Durham, North Carolina, USA)

10 May 2014 14:15
#8557
by

AquaVerde
Dear Aaron,
I am unfamiliar with the abbreviation "CHP." What does that stand for?
sorry for being very late:
en.wikipedia.org/wiki/Cogeneration
:
Cogeneration or combined heat and power (CHP) is the use of a heat engine[1] or power station to simultaneously generate electricity and useful heat.
All the Best
Detlef
You need to login to reply
Re: Effective sewage sanitation with low CO2 footprint (Duke University in Durham, North Carolina, USA)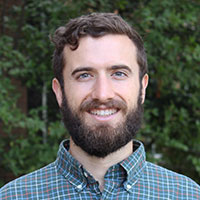 28 Oct 2015 21:24
#15661
by

aforbisstokes
Hello all,
I wanted to provide a short update on the ongoing work with this project using the "Anaerobic Digestion Pasteurization Latrine." We have now been operating in Eldoret, Kenya, for over two years and have added two more systems in Chennai, India, and Toledo City, Philippines.
The following two links are the presentation slides and video from our presentation on this project at FSM3 in Hanoi, Vietnam.
Presentation
Video
We have already recently published a paper on the initial lab work on the proof-of-concept for this project by Joan Colon.
Publication
Thank you,
Aaron Forbis-Stokes
Aaron Forbis-Stokes, Ph.D.
Sanitation Technology Consultant
Triangle Environmental Health Initiative


This email address is being protected from spambots. You need JavaScript enabled to view it.


www.triangle-environmental.com
The following user(s) like this post:
Elisabeth
You need to login to reply
Re: ADPL (Anaerobic Digestion Pasteurization Latrine) Duke Biogas toilet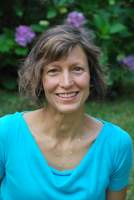 15 Jul 2016 19:34
#18445
by

kathyjooss
We have received further funding for this project which used to be called "Effective Sewage Sanitation with Low CO2 Footprint" and started in 2011. It has now evolved somewhat:
Title of grant:
ADPL (Anaerobic Digestion Pasteurization Latrine) Duke Biogas toilet
Subtitle:
Further development of the Anaerobic Digestion Pasteurization Latrine, a simple, energy neutral self-contained sanitation technology relying on anaerobic digestion and heat pasteurization of the treated effluent.
Name of lead organization: Duke University
Primary contact at lead organization: Aaron Forbis-Stokes
Grantee location: Durham, NC, USA
Developing country where the research is being tested: Units are currently being tested in Kenya, India and the Philippines.
Start and end date: November, 2015 – March, 2017
Grant size: $ 341,337 (see BMGF grant database here )
Short description of the project:
This is a continuation of the research begun in 2011 which was funded by a previous GCE grant. In this phase, it is our objective to fully assess the potential of the ADPL to meet the Foundation's criteria for Reinvented Toilets. We are intensifying monitoring efforts of our current five ADPL units in Kenya, India and the Philippines, improving implementation and operation, and redesigning the heat pasteurization system for improved efficacy and reliability.
Goal(s):
Provide a sanitation system for an extended household of 5-30 users based on an anaerobic digester that produces sufficient biogas to heat pasteurize the daily effluent flowing out of the digester. Sufficient biogas production and an efficient pasteurization system design will result in an energy self-sufficient solution. Effluent should be safe for on-site land application. Means of further improving the water quality of the effluent will be investigated.
Objectives:
Actively maintain our five existing ADPL systems, expand scope and quality of monitoring
Redesign heater-heat exchanger system for improved efficiency
Improve biogas production through better digester design
Develop means to achieve superior effluent quality for reuse (other than direct land application)
Work with partners towards integration of the ADPL concept, aim for STeP evaluation or extended demonstration of resulting product(s)
Research or implementation partners:
Eldoret, Kenya: Wataalamu Repair & Maintenance
Chennai, India: IIT Madras
Cebu Island, the Philippines: Tesari Foundation
Links, further readings – results to date:
Our website:
sanitation.pratt.duke.edu/onsite-treatme...te-treatment-project
Documents in SuSanA library:
www.susana.org/en/resources/library/details/1757
Current state of affairs:
Our website:
sanitation.pratt.duke.edu/onsite-treatment/current-progress
New Baffled Anaerobic Digesters For Eldoret ~ April, 2016
Two fixed dome anaerobic digesters designed by Aaron Forbis-Stokes using computational fluid dynamics were manufactured by Specialised Fibreglass in Nairobi and installed at the Eldoret North and Central sites. The new baffled design will improve average residence times and reduce solids in the effluent stream going into the heater and heat exchanger. The new digesters have four chambers and sampling ports for taking core samples and assessing solid deposition levels.
Biggest successes so far:
Installed new baffled digesters for improved solids retention, tipping buckets for flow rate measurement and Particle controller boards for more reliable control of heater temperatures and temperature monitoring in Eldoret, Kenya in April. Plans in place to roll these upgrades out in the Philippines and India this summer and early fall. Improved pasteurization system design underway.
Main challenges / frustration:
Managing suspended solids in the effluent, guaranteeing pasteurization holding times and temperatures during peak usage periods and consistently generating sufficient biogas to run the system on an ongoing basis.
Kathy Jooss
Project Manager,Pratt School of Engineering
Duke University, Durham, North Carolina, USA


This email address is being protected from spambots. You need JavaScript enabled to view it.


www.sanitation.pratt.duke.edu
You need to login to reply
Re: ADPL (Anaerobic Digestion Pasteurization Latrine) Duke Biogas toilet
14 Nov 2019 05:57
#28442
by

Elisabeth
For anyone following this project, another update is available in this presentation at the FSM5 Conference in Cape Town in February 2019:
The Anaerobic Digestion Pasteurization Latrine: Operation in 3 Countries and Looking Ahead
fsm5.susana.org/images/FSM_Conference_Ma...rization-Latrine.pdf
Authors: Aaron Forbis-Stokes 1,2, Graham Miller 1 , Brandon Hunter 1 , Patrick O'Meara 3 , Felix Kiptoo 3 , Marc Deshusses 1
1 Duke University, Dept. of Civil & Environmental Engineering, Durham, NC, USA
2 Triangle Environmental, Durham, NC, USA
3 Wataalamu Repair & Maintenance, Eldoret, Kenya
Conference website:
fsm5.susana.org/en/downloads/conference-materials
Screenshot of one slide: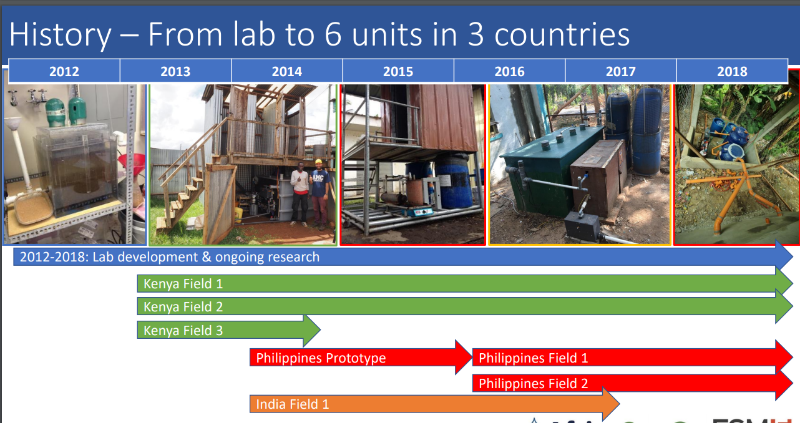 Regards,
Elisabeth
You need to login to reply
Time to create page: 0.356 seconds
DONATE HERE