Sanitation entrepreneurs making business out of Faecal sludge
1790 views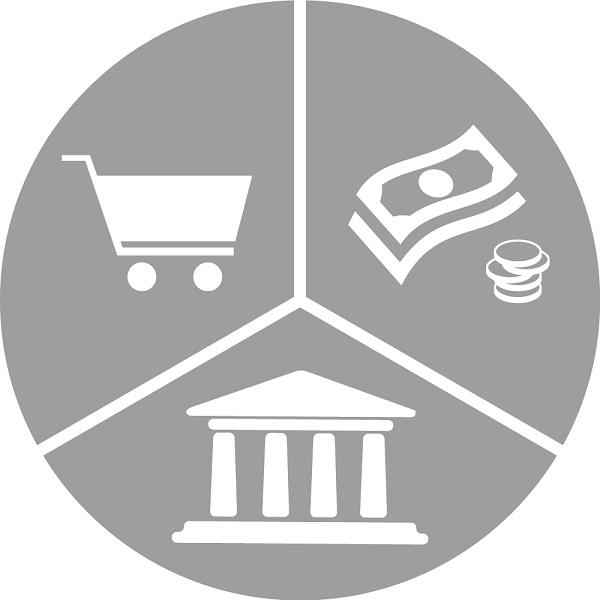 Re: Sanitation entrepreneurs making business out of Faecal sludge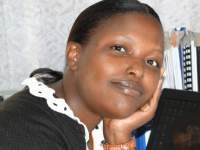 24 May 2020 19:45
#29904
by

CharlotteM
Dear Prince,

Just to find out about the marketing and sale of briquettes,what is the main source of fuel that the people are currently using in your area? Are the briquettes cheaper than them? I would recommend a brief market study to understand the dynamics. This will determine the best strategy to use.

Regards
Charlotte




Charlotte Mong'ina Maua
Water and Sanitation Consultant

M +254 (0) 723 571 463
E

This email address is being protected from spambots. You need JavaScript enabled to view it.


L: Nairobi, Kenya
You need to login to reply
Re: Sanitation entrepreneurs making business out of Faecal sludge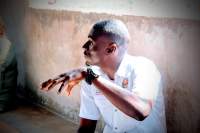 25 May 2020 10:58
#29908
by

PrinceK
Hi Charlotte,

For the target customers, charcoal is the main source of energy for cooking/heating. In comparison, the briquettes made from treated faecal waste are actually cheaper; it's the stigma attached to the product (it being faecal matter, despite being treated) that creates a barrier for its mass update. 
Alot of sensitisation still needs to happen in most areas.

Although, where briquettes made from faecal matter are failing to push sales, some of our FsM sanitation entrepreneurs are sucessfully marketing the connection and usage of biogas, especially to restaurants in local markets. 

Regards,
Prince
Prince Kapelembe
Water, Sanitation & Hygiene professional



This email address is being protected from spambots. You need JavaScript enabled to view it.


(+260) 974097173
Lusaka, Zambia
You need to login to reply
Re: Sanitation entrepreneurs making business out of Faecal sludge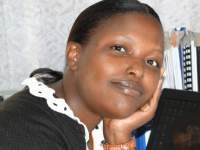 26 May 2020 20:11
#29932
by

CharlotteM
Dear Prince,
Thanks for the update. Sensitization is definitely critical to be able to boost the uptake of the briquettes. In Kenya, there was a similar project done in a town called Nakuru. The uptake for the briquettes was quite slow at first. Fortunately, there was a ban on logging countrywide that made wood charcoal hard to access. Briquettes were the next best option. You can read all about it
here
.
All the best.
Regards
Charlotte




Charlotte Mong'ina Maua
Water and Sanitation Consultant

M +254 (0) 723 571 463
E

This email address is being protected from spambots. You need JavaScript enabled to view it.


L: Nairobi, Kenya
The following user(s) like this post:
PrinceK
You need to login to reply
Re: Sanitation entrepreneurs making business out of Faecal sludge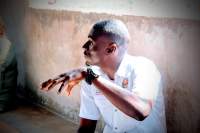 02 Jun 2020 14:11
#29988
by

PrinceK
Dear Charlotte,

Thank you so much for sharing the insightful article. I will do my part to pass on best practices to the FSM sanitation workers back in my country in order to market briquettes in a much more effective way.

Regards.
Prince Kapelembe
Water, Sanitation & Hygiene professional



This email address is being protected from spambots. You need JavaScript enabled to view it.


(+260) 974097173
Lusaka, Zambia
The following user(s) like this post:
Chaiwe
You need to login to reply
Re: Sanitation entrepreneurs making business out of Faecal sludge
23 Jun 2020 22:57
#30163
by

Chaiwe
Hello Prince and everyone,
Great to follow this discussion. More and more the sanitation sector is becoming an attractive sector for entrepreneurs. In relation to faecal sludge (FS), the options are numerous and swipe across the full sanitation service chain.  This thread seems to be weighing more on the end-use of sludge post-treatment or the resource recovery aspects of FS.
I would like to point you to this publication from Kampala that talks about what Kampala has focused on in the area of resource recovery. Kampala, is in many ways similar to Lusaka, mainly looking at the use of treated FS as a soil conditioner with briquette making and bio-gas coming in secondary to this, this is mainly because it is already quite lucrative to sell the treated sludge as is. A market for FS as a soil conditioner is readily available, however, issues of lack of standards on the end product have not fully been addressed yet.
See here: 
https://www.susana.org/_resources/documents/default/3-2573-7-1464883011.pdf
EXTRACT:
Treated sludge from the NWSC treatment plants at Lubigi and Bugolobi isused as a soil conditioner and organic fertilizer and also as a fill material. On average, the sludge from the drying beds costs about USD10/tonne. Small scale florists, foresters, gardeners, briquette manufacturers and livestock farmers are some of the major users of wastewater sludge in Kampala (NETWAS, 2011).
Countries like Kenya have also looked at resource recovery through the production of black soldier fly larvae from FS, a viable protein source for animal feed.  
See here: 
https://www.reuters.com/article/us-kenya-insects/from-poo-to-food-kenyan-toilet-waste-key-for-new-animal-feed-idUSKCN1TI1BN
EXTRACT
NAIROBI (Reuters) - Kenyan farmer Victor Kyalo's chickens have doubled the number of eggs they are laying. The reason: Human excrement.He is feeding them food from a Nairobi-based organics recycling company. Sanergy harvests waste from toilets it operates in a franchise network in Nairobi's sprawling slums and feeds it to fly larvae, which become high-quality animal feed.
Regards,
Chaiwe
Co-moderator SuSanA forum
(Under consultancy contract with Skat Foundation funded by WSSCC)

Chaiwe Mushauko-Sanderse BSc. NRM, MPH
Independent consultant located in Lusaka, Zambia
Email:

This email address is being protected from spambots. You need JavaScript enabled to view it.

Twitter: @ChaiweSanderse


You need to login to reply
Time to create page: 0.241 seconds