Assessing demand for decentralised wastewater treatment in India
3555 views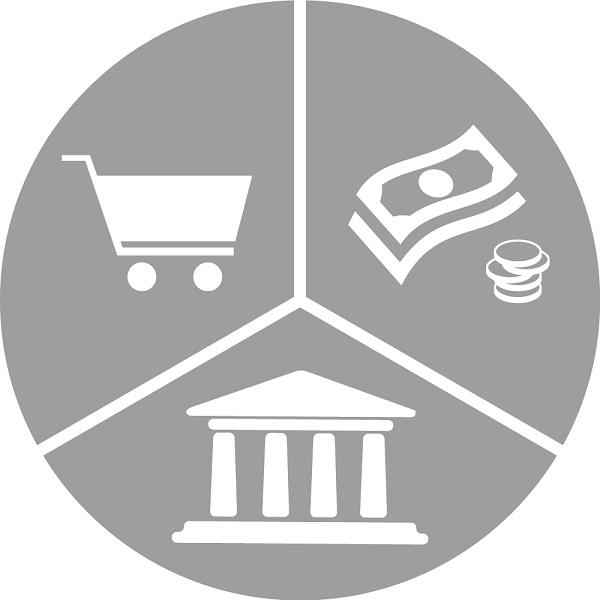 Assessing demand for decentralised wastewater treatment in India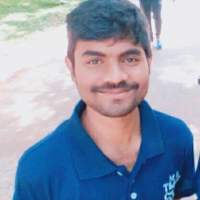 27 Jan 2020 14:47
#28892
by

vramesh
Dear all,
I am Vasanth Ramesh, a master's student at the Chalmers University of Technology, Sweden. I'm doing a thesis in wastewater treatment. I'm trying to do a market study on a decentralized wastewater treatment system in India. I would like to get some insights from your experiences. I have a couple of questions for you and your perspectives on them can add a lot of credibility to my study. I have attached the survey link with this message. Thank you in advance!
www.surveymonkey.com/r/J5FFKRV
Best regards,
Vasanth Ramesh.
You need to login to reply
Re: Assessing demand for decentralised wastewater treatment in India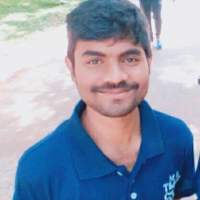 04 Mar 2020 11:24
#29161
by

vramesh
I would like to add that we are working on a prototype (a combination of earthworms and bacteria, further optimizing the existing design) for domestic wastewater treatment. The data from this study will give the team a preliminary idea on where to pilot the technology in the near future.
You need to login to reply
Re: Assessing demand for decentralised wastewater treatment in India
05 Mar 2020 08:09
#29169
by

paresh
Dear Vasanth,
This forum has more than a thousand members from India and therefore I think you are at the right place. I hope you are getting responses to your survey.

It will be better if you could elaborate more about the system and the pilot you have in mind; could be a little longer post if needed. Some questions that need to clearly answered include (not an exhaustive list) - Which streams of waste will the system be able to handle, what are the boundary conditions and what scale (household/institution/community/village/town) are you planning or intend to pilot. Do you have funding for the project or the partner will have to pay full/part of the costs? Also where in India would you prefer to test the system, it could be a place closer to your home so that it is easy to monitor it or do you expect the partner to monitor it? Whom to get in touch will depend on answers to these questions and they will also help limit the search.

Regards
Paresh
Paresh Chhajed-Picha
Researcher at Indian Institute of Technology - Bombay, India


This email address is being protected from spambots. You need JavaScript enabled to view it.

Twitter: @Sparsh85
Wikipedia: Sparsh85

Co-moderator of this discussion forum

You need to login to reply
Re: Assessing demand for decentralised wastewater treatment in India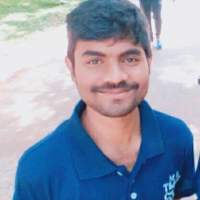 06 Mar 2020 16:15
#29195
by

vramesh
Requesting collaboration to pilot a decentralized wastewater system in India
Technology
The technology is based on the aerobic treatment of domestic wastewater by the symbiotic relationship of earthworms and microbes. Even though companies are working on the same technology, we believe that the maximum potential has not been harnessed yet and our unique design tries to achieve this objective. We believe that the unique design coupled with a cost-recovery based business model can make a significant positive impact on improving the sanitation infrastructure for the poor and marginalized especially in developing countries.
Specific goals of the pilot
1) To create a positive impact by improving the existing sanitation infrastructure
2) To test the scalability of the prototype which we are currently working on
3) To arrive at the critical design parameters
What do we offer?
A robust wastewater treatment system to treat domestic wastewater (black water, greywater or combination of both) irrespective of the source of generation (schools, hospitals, railway stations, etc.,). The effluent quality as per CETP (Common Effluent Treatment Plant) standards (effluent into inland surface water clause) will be ensured. The entire cost for the installation, maintenance of the plant will be taken care of, by the team. The capacity of the pilot plant will be 1 m3/day and after the satisfactory performance, it can be extended to 5 m3/day. Decommissioning of the plant at the end of the pilot period (period yet to be discussed) if necessary, will be taken care of by the team.
Preferences for partnership
1) A location in any district of Tamil Nadu. We will be proud to serve a rural population
2) 100% (24 x 7) access to the treatment facility for monitoring the plant
3) We recommend the partner to have an alternative wastewater disposal mechanism as a backup so that no pressure is on the pilot plant performance.
4) Support to achieve legal compliance (to get legal permission for instance)
5) Start of the operation anytime in July 2020 is expected
6) No contamination from industrial sources
Lab Testing Partner
Since the pilot is intended to involve rigorous testing of the performance of the plant, a certified lab testing partner (under a subsidized price if possible) to test the psychical, chemical, biological parameters of the influent and effluent are appreciated.
Negotiation of preferences
We welcome negotiation on the preference list mentioned. Interested potential partners can reach me via mail (
This email address is being protected from spambots. You need JavaScript enabled to view it.
)
Note
As there are competitive players as I mentioned earlier, the team is in the process of acquiring Intellectual Property rights for the design. Hence, preferably a Non-Disclosure agreement can be expected between the team and the piloting partner.
We welcome genuine comments and constructive criticisms !!!
You need to login to reply
Re: Assessing demand for decentralised wastewater treatment in India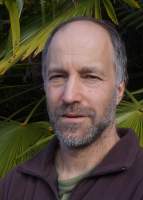 12 Mar 2020 09:02
#29255
by

goeco
Hi Vasanth,
How well have you checked that your design is not already open sourced?
cheers
Dean
You need to login to reply
Re: Assessing demand for decentralised wastewater treatment in India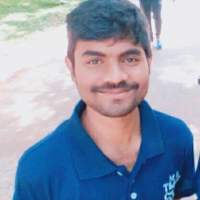 12 Mar 2020 19:40
#29262
by

vramesh
Hi Dean,

Thanks for your concern. Let's not talk about the design or its novelty. Time will answer whether it's true or not. I regret my writing had these ideas of intellectual property rights and stuff (It was not my intention), it's just to protect the design from other competitors (in case if it proved novel). I have already got a suggestion from one of the companies to join their team instead of me working on my own.

History has always witnessed people giving innovations to make the world a better place without caring about their ownership. What I have done is infinitesimal, so far. My motive is to improve the existing sanitation infrastructure in developing countries. Even if it's a tiny bit (what I can change), it matters a lot for me. I will not allow my personal benefits to interfere in the social cause I'm working for.

Having said that, I haven't received any collaboration interests. One doesn't even have to consider it's a new design. The idea is to pilot a 1000 L/day wastewater treatment system in India, somewhere where it's of need. As I mentioned earlier, I will take of the entire installation cost and maintenance cost. We know the scale of the problem, I like to contribute my part, let's take this platform to discuss what matters the most.

Best regards,
Vasanth.
You need to login to reply
Re: Assessing demand for decentralised wastewater treatment in India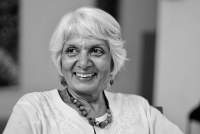 13 Mar 2020 06:09
#29264
by

Orchha
Dear Vasant,
There is a tremendous need for what you propose in India. In Uttarakhand, where I live, we are working with the District authorities on a World Bank funded "Swajal" programme that is now focussing on solid and liquid waste management in rural areas. Our organisation Green Hills (
www.greenhillsalmora.org
) is experimenting with anaerobic baffle reactors and root zone treatment for waste water. We would be willing to pilot your method if it is suitable for the mountains (temperatures down to zero in winter). Please get in touch (
This email address is being protected from spambots. You need JavaScript enabled to view it.
). Will take your survey in a while.
Asha D'Souza
You need to login to reply
Re: Assessing demand for decentralised wastewater treatment in India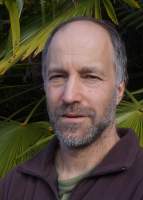 13 Mar 2020 08:17
#29265
by

goeco
Hi Vasanth,
I'm not sure if you understood my question. As a student I'm sure you do understand the need for a comprehensive literature review. I'm asking you whether you are certain that the experiment you are conducting either has novelty, or is something new and useful to human kind. Could you do it better by looking closely at what others are doing? Take the time to consider this... many think they have struck on something novel but in their enthusiasm usually don't realise they are repeating what others have already done. Vermifiltration has huge potential for sanitation and there are many in India and around the world trying different ideas and approaches to this "new" technology. You might be able to make a bigger difference if you ask the right questions first and seek input from those with experience.
cheers
Dean
You need to login to reply
Re: Assessing demand for decentralised wastewater treatment in India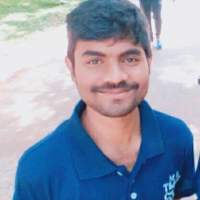 13 Mar 2020 11:59
#29271
by

vramesh
Hi Dean,

I think I understand the context of your post better now. I agree with you on the importance of the literature review and learning from past experiences. I will take your opinion into account. It makes a lot of sense. Thank you.

Best regards,
Vasanth.
You need to login to reply
Time to create page: 0.253 seconds
DONATE HERE