Utility Business Model (Piloting two portable toilet systems (PTS) in Laguna, Philippines)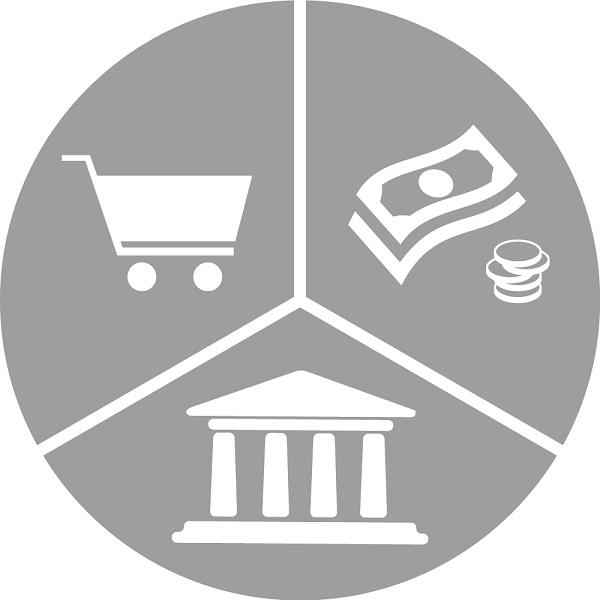 Utility Business Model (Piloting the PTS in Laguna, Philippines)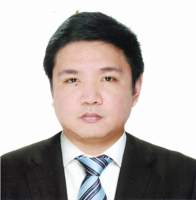 23 Apr 2018 04:42
#24833
by

cyrilerica
Note by moderator (EvM): the text below is a copy of the abstract from the attached report:
+++++++++++++++
The Laguna AAAWater Corporation (Laguna Water) provides water services to approximately 80% of households in the cities of Biñan, Sta. Rosa, and Cabuyao, in the Province of Laguna, Philippines. Part of their expansion plan includes the consideration of various options on wastewater management programs.
In line with this, Laguna Water secured a grant from Grand Challenges Canada to conduct a two-phase pilot study that facilitates the scalability and replicability of the portable toilet system model tucked in our Utility Business Model, the model describes the cross-subsidy of Water Revenues to support the operations and maintenance of our Used Water Services after the collection of Environmental Fees. The report attached covers an assessment of Phase II of the Portable Toilet Solution Project, which involved continued testing of two prototype systems with 30 target households in Barangays Don Jose, Pooc, and Macabling, Sta. Rosa, Laguna.
This report details the comparison of the two prototype systems, by vendors LIXIL Group Corporation and Loowatt Ltd., through a Multi-Criteria Analysis (MCA). This report also details the baseline water quality analysis and the project risk assessment. The findings detailed in this report are the result of consolidating and cross-validating information and data from interviews, observations and discussions, logging of portable toilet use and cleaning machine use and water consumption, and water sampling.
The MCA scores were based on the identified criterion: financial, environmental, health and safety, customer satisfaction and ability to scale up the business. Each criterion were given specific weights and corresponding scores for each technology. Overall, Loowatt's system is the recommended PTS with a total MCA score of 87.48% as compared to LIXIL's system with a MCA score of 54.18%. Loowatt's system is preferred in terms of financial, environmental and customer satisfaction criterion. LIXIL's system is preferred in terms of health and safety, and ability to scale up criterion.
Water sampling from four sampling stations reveal that there is high level of BOD and total coliform in Barangays Macabling and Pooc sites of the pilot study, which can be attributed to the improper disposal and treatment of human excrements in the area. Risk assessment identified extreme risks such as insufficient funding, difficulty in land acquisition, possible theft of AS/IBS equipment and potential migration or resettlement of households. Mitigation measures are recommended for each of the identified risks.
The Laguna Water team are excited to share and describe our experiences during the 4-month Pilot Study we recently concluded and on the current phase of presenting our findings to our Top Management for possible roll-out in the coming months.
This message has an attachment file.
Please log in or register to see it.
You need to login to reply
Re: Utility Business Model (Piloting the PTS in Laguna, Philippines)
24 May 2018 16:52
#25193
by

muench
Dear Cyril!
Welcome to this discussion forum! What prompted you to make this post here?
Very interesting report. May I ask some small questions:
- Why did you choose these two particular portable toilet types - Lixil and Loowatt? What kind of pre-selection was done, why not others, too?
- I couldn't figure out what the Lixil toilet looks like, there was no photos in your report either or did I miss them? From Lixil I only know SaTo pan but that's not for a portable toilet. The Loowatt one I know - we also had it on the forum here:
forum.susana.org/170-shared-toilets-comm...-madagascar?start=12
- What's the way forward from here for Laguna Water? Can you integrate the portable toilet systems into your business model? (if you're interested, some other similar toilets - called container based systems - have been discussed on the forum here:
forum.susana.org/253-mobile-toilets-cont...ts-bag-based-toilets
We also have a Wikipedia article about this:
en.wikipedia.org/wiki/Container-based_sanitation
)
Regards,
Elisabeth
---
Community manager and chief moderator of this forum via SEI project ( www.susana.org/en/resources/projects/details/127 )

Dr. Elisabeth von Muench
Independent consultant in Brisbane, Australia


This email address is being protected from spambots. You need JavaScript enabled to view it.

Twitter: @EvMuench
Sanitation Wikipedia project leader: en.wikipedia.org/wiki/Wikipedia:WikiProject_Sanitation
E-mail me to get involved:

This email address is being protected from spambots. You need JavaScript enabled to view it.



You need to login to reply
Re: Utility Business Model (Piloting the PTS in Laguna, Philippines)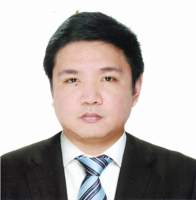 25 May 2018 03:45
#25201
by

cyrilerica
Hi Elisabeth,

Thank you for your query.

1. We have started piloting the PTS way back in 2014 with the Clean Team Toilet, however, during our trial run they odor and waste mitigation process contributed to the process upset of our Sewage-Septage Treatment Plan (SSpTP). Toilet Board Coalition and one of its members, LIXIL, got in touch with us on developing a CBS solution way back in 2015 and our initial pilot on 2016. However, the study involved only 2 families hence our Senior Management request for a Large scale pilot. GCC funded these recently concluded Pilot and one of the requirements that we need was to test a different CBS technology which they suggested Loowatt as they were previous recipients of GCC funding.

2. We didn't put any photographs of the toilet technologies as these are still prototypes and we are on a NDA with both vendors. We appreciate both vendors for developing and innovating on toilet solutions that focused on our needs.

3. We are now preparing to present the results of this study to our New Business Investment Committee at Manila Water. We are readying for a Scale-up of the PTS and potential implementation to other subsidiaries of Manila Water Enterprise.

Thank you for the articles.

Regards,
Cyril
You need to login to reply
Time to create page: 1.001 seconds