Innovations in WASH (Thematic Discussion by SuSanA India Chapter)
17.3k views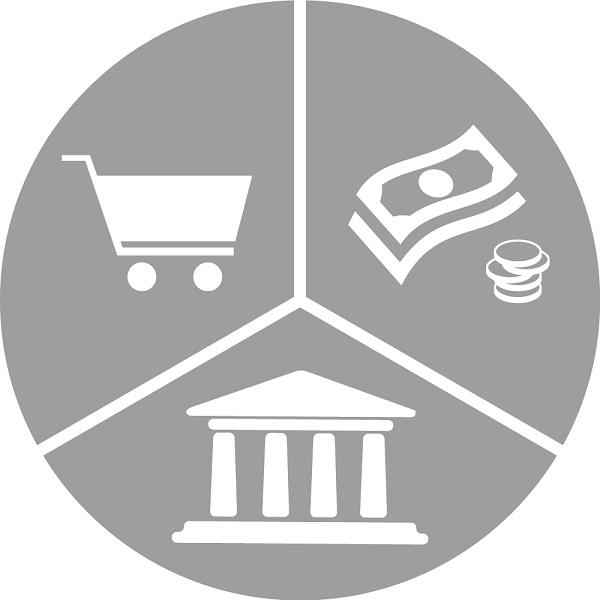 Re: Thematic Discussion Series: Innovations in WASH, SuSanA India Chapter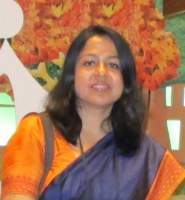 09 Apr 2018 15:07
#24640
by

Paramita
Dear friends,

I work with the National Institute of Urban Affairs in New Delhi. NIUA is a leading research organization for the Ministry of Urban Development, Government of India.

Typically, innovation involves five stages: identification of need, initiation of new ideas, creation of credible inventions and solutions, development and implementation of prospective innovations and dissemination of innovations. This, when operated within a broad framework, is referred by many as the "Rs" framework. This includes resources, roles, relationships, rules and results. Innovations can be disruptive or incremental depending on their potential for change.

'Resources' refer to finance, time, knowledge, technologies, etc. While discussing innovations, it is important to understand how these are harnessed. 'Roles' refers to the part that different stakeholders play. 'Relationship' refers to the networks that exist and operate within the innovation ecosystem and can be competitive or collaborative. 'Rules' refers to how formal and informal mandates shape up roles, relationships, etc. 'Results' refers to who determines the impact (success or failures) of innovations.

The WASH sector comprises three distinct and yet highly overlapping areas: Water, Sanitation and Hygiene. In each, innovation means very different things. In the area of water, innovations focus on providing clean and safe drinking water at affordable prices. They can be around new treatment or distribution systems, tariffs, social behaviour change, or water quality testing.

However, sanitation has remained a major challenge. The lack of sanitation facilities and appropriate solutions has reached such a level that it can no longer be overlooked. The sanitation sector is faced with first-generation challenges around providing toilets such as lack of space and uncertain land tenure to construct toilets and laying of pipelines, as well as second-generation problems such as emptying pits and septic tanks, inadequate desludging and treatment facilities, poor sewage networks, etc. This is complicated by the challenge of maintaining assets created coupled with security in using sanitation facilities at night.

Clearly, from the innovation standpoint, sanitation lags far behind water. Both water and sanitation have an engineering focus. Hygiene is perceived as being more of social science. Although it has not received the same attention as water and sanitation, it is deeply interconnected with the prior two. Innovative ideas are now unraveling on the use of both engineering and social science in the area of hygiene as well. Most of the innovations in WASH, however, have been in behaviour change. For example, districts and states have creatively used community-led approaches, local leaders, religious heads, school children, etc., to improve WASH behaviour.

The WASH innovation ecosystem comprises the following main actors - Government organizations, donors, private sector, academia, NGOs, social enterprises, innovators and entrepreneurs. To a certain extent, the WASH innovation ecosystem performs in a logical manner. That is, the needs are well identified, and some amount of resources are allocated in a targeted manner through policies and programmes (e.g. Swachh Bharat Mission, AMRUT, Atal Innovation Mission etc.). However, the system seems to move slowly as there is a tendency to move towards incremental improvements rather than disruptive or radical innovations.

It has been agreed by most experts that, if the WASH sector has to expand and scale, conventional WASH infrastructure and services would need support from innovative technology and business solutions. Such technologies should be able to unlock the constraints of space, water resources and energy requirements. Business solutions should be able to overcome the issue of inadequate cost recovery from user charges and can bring improved quality and efficiency. Many believe that more resources are provided in the front-end of the innovation process (that is identification of need, initiation of new ideas, creation of credible inventions and solutions). However, there is less resource for development and testing and very little for development and implementation of prospective innovations and dissemination of innovations. I am seeking ideas on the what and how of innovations from the SuSanA community.
• What according to you are the main barriers for innovations in WASH? Is it technology? Local ownership? the lack of regulatory mechanisms for procurement of innovative technology, resources, or the lack of collaborative approaches to solving problems?

Please comment on this question by 15 April. I look forward to an exciting discussion.
The following user(s) like this post:
schandan
,
tamyers
You need to login to reply
Re: Thematic Discussion Series: Innovations in WASH, SuSanA India Chapter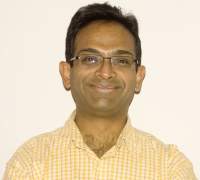 12 Apr 2018 06:41
#24671
by

nityajacob
Dear all,
Thanks to Paramita for initiating this topic.
Swachh Bharat Mission is fixated on the twin-leach-pit pour flush latrine. While this has its advantages, it cannot be used in many parts of India where the soil is water-logged or the water table is high. It is also inappropriate for densely populated areas where handpumps are used for drinking water.
Some months ago, a person got in touch with information about a variant that does not contaminate groundwater. Called the evapotranspiration toilet (EVT), this uses similar principles as the leach pit, to dry faeces. But its design eliminates water seepage into the ground. I am attaching a document that describes the toilet in detail.
I would like to thank her, Marta Vanduzer-Snow for sharing her information.
Regards
Nitya
This attachment is hidden for guests.
Please log in or register to see it.
This message has an attachment file.
Please log in or register to see it.
The following user(s) like this post:
cecile
You need to login to reply
Re: Thematic Discussion Series: Innovations in WASH, SuSanA India Chapter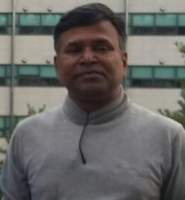 12 Apr 2018 18:25
#24682
by

seshadri
Thanks to Susana for initiating this topic and a person for NIUA is moderating the same. There are a number of call for WASH programme from different sources. Still the information has not reached the masses for them to come out with ideas. Moreover, this is a complicated one and at times requiring inputs from various areas and that it relates one considered as a periphery area rarely touched upon by people. Moreover, the livelihood pressures (education, employment, attending to day to day chores etc) doesn't allow people to think on this. Moreover, with poor jobs people are always worried about their future and not on these areas. Start up support financing programmes also have not shown much interest in such technologies. Don't know whether this is due to the political climate where people are not penalized for throwing wastes or disposing wastes just like that and no Governments are interested to tax people for polluting the environment, cities, rivers, air etc. Even those polluted are spared by either Governments or courts so that people never want to learn the other side of life what is called Swachh. Some ideas that can yield results are 1) Taking this as a contest to all colleges and schools, 2) Asking the workers in Government offices to provide solutions /modifications / interventions to maintain their own office toilets clean (most of the Government toilets were and are not clean still), 3) Penalize those polluting public spaces, 4) Establish free toilets in all cities, towns, villages, bus stands, railways stations so that people start using that and come up with various ideas for changes in maintenance and modifications.
You need to login to reply
Re: Theme 1: INNOVATION : For Ms Paramita Dey. NIUA Delhi.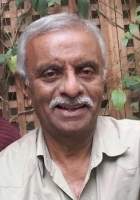 13 Apr 2018 03:20
#24688
by

AjitSeshadri
Theme 1 : Innovation : 1. It is generally observed that any innovation or adapted versions of an old inititive do not sustain its operational life. 2.It is apt to look for Case Studies of initiative that are in operation for - for 5 years -for 5-10 years or - for more ..ie ever sustaining.. 3. The initiative to sustain and keep on performing it ought to be useful to the community.. ie doing a community good.

eg if you have a WWT plant it is not good enough if it is kept operational to ensure compliance of effluent standards.. more attributes are needed: 1. by way of the plant supplying re use water .. and 2. others

This re use water available to the community at site . all year around has a lot to showcase.. To mention a few: - greens are sustained even in worst dry seasons. - saves expenses and efforts on extraction of ground water and other water resources.. - as greens are more than adequate the bio diversity assets are enhanced - the quality of living in community is enhanced ..etc - community becomes more confident and is motivated to try more innovations.. in next stage ..

The innovation once proven needs to be R&D-ed & propagated in other communities..

The original innovator needs to be rewarded with acclaim and recognition etc ..

Also financial and other eco logical gains are computed and kept on record. This evaluation would more than justify ROI on projects etc..

Offering well wishes.I shall thank you to feel free to be in touch on any matter concerned with this concept.

Prof Ajit Seshadri Vels University. Chennai.
Prof. Ajit Seshadri, Senior Faculty in Marine Engg. Deptt. Vels University, and
Environment Consultant (Water shed Mngmnt, WWT, WASH, others) Chennai, India
You need to login to reply
Re: Thematic Discussion Series: Innovations in WASH, SuSanA India Chapter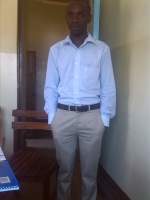 13 Apr 2018 09:21
#24693
by

Mnyororo
I will add on the issue of Sanitation and Hygiene, current i am working with Non Governmental Organisation called Sustainable Environment Management Action(SEMA) found in Tanzania country. We as SEMA according to the project we are implementing, we found that the community doesn't need a whole process of using CLTS Approach to reach ODF Status, community has been educated often and you can find that there are some villages triggered more than one but up to now they have not reached the stage of being certified as ODF, therefore what we opt to reach ODF status, we decided to make a closed follow up in collaboration with LGAs from district to villages level to make sure that people they construct toilets and wherever action needed to those who doesn't show a will of going with our race, appropriate action act on them according to existing By-Law. The good thing, we have now starting to reach universal ODF.
The following user(s) like this post:
stakhan
You need to login to reply
Re: Thematic Discussion Series: Innovations in WASH, SuSanA India Chapter

13 Apr 2018 11:36
#24695
by

ediauemma
Hi.

What drives innovation worldwide is the large scale commercialization possibilities of the innovation with the inherent rewards to the innovators. The WASH sector has for long been driven by mainly subsidies or funding from - government's +NGOs which is usually finite (limited resources). The motivation to innovate in WASH is not as high as the motivation to innovate in health with huge possibilities of patenting innovations and benefiting over a long period of time.

The resource constraint is compounded by the attitude of beneficiaries of WASH innovation (especially the BOP population) who tend to think that WASH services are free and thus willingness to pay for better services is low.

Thanks
You need to login to reply
Re: Thematic Discussion Series: Innovations in WASH, SuSanA India Chapter

13 Apr 2018 12:59
#24696
by

drspmehra
It is indeed interesting to discuss and share our views on the innovations in WASH. Correctly stated by the initiators and the esteemed members of the platform. I would like to share my experiences from the ground reality. Most of my experiences are from the rural setup, the same were faced in the RURBAN and URBAN setup.

It is debatable but the activities of WASH are still considered as the most lowered profile work in the existing society set up. The persons involved in the activities, even the development professionals face the challenges of non-cooperation in such activities in their environs. Therefore, INNOVATION correctly said should be based on NEED. The need is for livelihood or income generation.

The water or developmental professionals need to link the income generation steps for the commoners through WASH activities. let's innovate in form of "WASHERPRENEURS".

Another aspect is the deterioration of cultural values. In the Braj Area (NE Rajasthan+SW UP+SE Haryana) have many customs and traditions which are related to WASH activities. The logics are lost, even Development Professionals overlooked such traits. The customs and traditions are now symbolic. The glamorized approach deformed the ethical values.

The water or developmental professionals need to revive such bondings which bring the common mass towards maintaining their hygienic environment.

Every Municipal Body should be made mandatory to bring innovative actions/ models to undertake the management of resources and wastes (solid and liquid). The waste itself could be a great RESOURCE through an innovative approach.
Environmental Professional cum Social Activist
You need to login to reply
Re: Thematic Discussion Series: Innovations in WASH, SuSanA India Chapter

13 Apr 2018 13:32
#24697
by

jvbaring
I am into innovation in the sanitation sector and I can mentioned some it here, like the multi compartment isolation treatment communal toilet or the multi user stand alone urinal. As new discovery, i dont want to discuss it in public at this point. I used the communal toilet in my apartment building for my tenants and i made the multi user urinal for donation under my rotary club. The question back in my mind, If I share this discovery like this, Do I get anything? A recognition? is there a way that I can be paid? I have not applied patent for as it. I have no protection. If i have resources, I could make many of those multi user urinal and place it public areas for a pay per use scheme.
You need to login to reply
Re: Thematic Discussion Series: Innovations in WASH, SuSanA India Chapter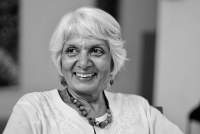 13 Apr 2018 14:28
#24698
by

Orchha
Thanks Paramita for the intro to this topic. From my experience with the Orchha home-stay where we tried to introduce EcoSan composting toilets, I think the main barrier to innovation is insufficient consultation of the users before installation. They should clearly identify the problem and be given a variety of technical solutions to choose from. The solution should not deviate too much from existing habits - for ex. those who are used to defecating in the open feel claustrophobic in a closed space.

They must be made aware of the long-term effects of the solution they choose. In Orchha, they would not use compost made from human excreta or urine in place of urea. Demonstrating the increase in fertility of the soil in a public space could be a way around this. Using this compost to grow shady trees that are not fruit bearing would also be a way of overcoming this barrier.

What I'm getting at is that the behaviour change demanded should not be too big and existing beliefs have to be taken into consideration.
The following user(s) like this post:
cecile
You need to login to reply
Re: Thematic Discussion Series: Innovations in WASH, SuSanA India Chapter
13 Apr 2018 16:52
#24700
by

varkey
Innovation in WASH should not be taken at par with innovation in business or industry where innovators translate new ideas into products or services and look for profit through commercialisation.
Generally an innovation does not happen just because one needs it. There should a reason to think of new ideas, and in business/industry sector that reason could be a necessity for survival looking in to ways of satisfying the needs of the customers with a view to profit making. Innovation in WASH should be voluntary to help the needy and therefore motivation should not be profit-driven. As such the main barrier for innovation in WASH is lack of service-based driving force behind it. Lack of resources like funding is not always a major barrier for innovation. For a start it needs ideas which do not cost anything, but creative thinking. Resources might be needed to put them into practice, for testing, performance analysis and implementation/follow -up. It can vary depending on the nature of the project.
Technology is not a barrier, but helping hand for innovations. If local ownership is a possible barrier it could be regulated for the benefit of both the innovators and the users.
You need to login to reply
Re: Thematic Discussion Series: Innovations in WASH, SuSanA India Chapter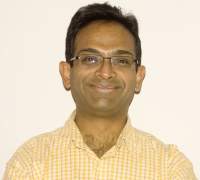 14 Apr 2018 11:57
#24708
by

nityajacob
I came across an interesting term. Thinkering, that combines tinkering and thinking.

To answer the question, the barriers to innovation. The popular conception that innovation has to do with technology is somewhat true. If water quality is true, better purification technology will fix it. If toilet types are unsuited for a particular geography, technology will fix it. I often find the reverse happens - high tech offers attractive quick fixes that do not last. Fancy toilets break and become unusable faster than basic, well made toilets. Reverse osmosis plants have a high failure rate. High tech is usually high cost for users and innovators.

Process innovation is harder to do because of many moving parts from different fields. Social moving parts such as behaviour change and organizing communities, mentoring leaders etc., are time-consuming to engineer. Most NGOs, donors, companies or governments fixate on targets ignoring the real-politik of social engineering. Socially appropriate technology, or technology for society's sake and not for its own, it much harder to develop. Existing technology can be adapted but is usually a misfit. Thus, making all the parts work together smoothly is hard task only a few people are willing to invest in.

Take the example of social and physical engineering for integrated water resources management. Identifying and mapping stakeholders and the power structures is tedious. Getting them together on a platform is hard and hammering out an agreement is harder still. It is relatively simple to make a water supply system and run it, charging people for the service. But to be sustainable people have to part of the innovation process. Summing up, it is the lack of inter-disciplinary approaches that holds up innovation.

Regards
Nitya
The following user(s) like this post:
depinder
You need to login to reply
Re: Thematic Discussion Series: Innovations in WASH, SuSanA India Chapter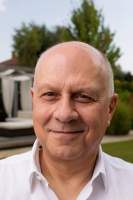 14 Apr 2018 15:13
#24709
by

Zdzislaw
Hi,
I will write a few words from the point of view of the innovator / inventor. I have developed a portable device for personal hygiene in disaster and emergency conditions: a hand-washing tap, a shower and a bidet / shattaf in one device that I named HandyShower. It is designed in accordance with the guidelines of Oxfam and IFRC published on the website
www.emergencysanitationproject.org/
in the part: Household Handwashing Device. It is small, easy to use, durable and water-saving. I already have a working prototype and I would like to test them in real conditions. Although I have many contacts to people who deal with this problem on a daily basis (obtained at WoldWaterWeek in Stockholm or Aidex in Brussels), I have a serious problem to persuade someone to test and share their comments. From the point of view of the inventor, the most important thing is the user's assessment. Why it is so difficult to persuade humanitarian organizations to test new products. How to overcome this barrier?
Regards
Zdzislaw
The following user(s) like this post:
cecile
,
DianeKellogg
You need to login to reply
Time to create page: 0.292 seconds