UNESCO-IWA Publication on Integrated Sanitation - Examples from SuSan on Integrated Sanitation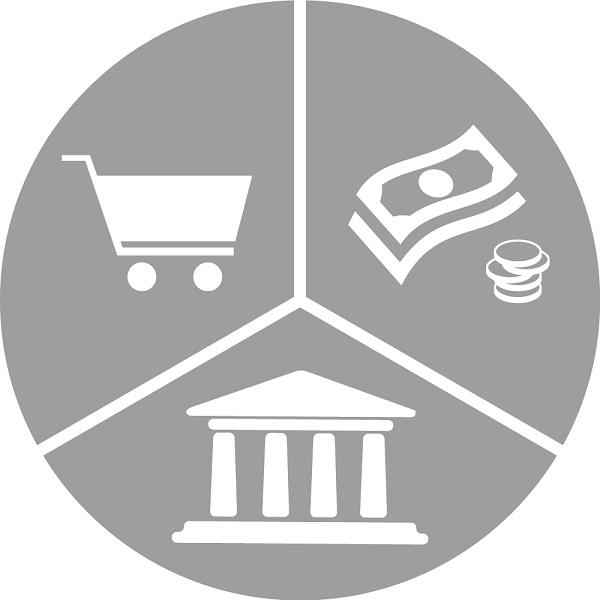 Topic Author

As part of the Engineering team, my role at IMC is to lead on the delivery of projects requiring specific expertise on urban sanitation (including excreta/waste/wastewater/stormwater management) focusing on technical, institutional and financial aspects in project design and implementation.

Posts: 223
Karma: 24
Likes received: 87
UNESCO-IWA Publication on Integrated Sanitation - Examples from SuSan on Integrated Sanitation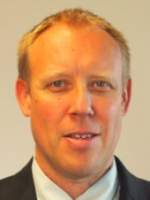 10 Jul 2012 09:54
#1829
by

jonpar
Dear all,
IWA in collaboration with UNESCO-IHP is putting together a publication focusing on "Integrated Sanitation". This builds a workshop at last years IWA Development Congress and the Priority for Action on this which was one of the main contributions from IWA to the World Water Forum in Marseille earlier in the year.
Recognizing that only focusing on tackling the complexities of sanitation unilaterally has limited success, the objective of the publication is to present a strong case for an integrated approach towards sanitation.
We are seeking to substantiate the arguments in two ways :
a) Using the theoretical / scientific evidence in published journals.
b) Empirical evidence from practice (case studies).
There are 3 main sections that we are working on :
1) Sanitation for improving health and social development
2) Integrated sanitation for environmental protection and natural resources management
3) Economic benefits and business opportunities related to sanitation.
We would be interested to hear suggestions in any of the above categories - but specifically in relation to WG9's interests, I am writing for your suggestions of examples of sanitation that demonstrate the commercial viability of sanitation and its potential for business opportunities.
I see the two main sources of income relating to:
a) Sanitation service provision.
b) Selling treated waste (treated wastewater for irrigation and low-grade reuse, nutrients/fertilizer and energy).
There are more, but to give you an idea this a list (in no particular order) of ones that I am looking at :
* Ikotoilets
* IDE Cambodia
* SANERGY,
* Paulinho's pit emptying business in Maputo,
* Commercial productive use of faecal sludge in Bengaluru -India,
* Waste Enterprisers in Ghana.
* From excrement to pines to mushrooms to money in Bolivia
* Septage Management in the Philippines
* Sulaibiya Wastewater Treatment - Sulaibiya, Kuwait
Some of the best examples use a combination of sources of revenue from both sanitation services and selling treated waste.
Preference will be given to those systems operating at scale and can already be demonstrated to be viable as they have been operational for a few years.
Please send details of any good examples to the list and we can review what there is.
regards,
Dr. Jonathan Parkinson
Programmes Manager
email :
This email address is being protected from spambots. You need JavaScript enabled to view it.
Telephone: + 44 20 300 48528
Mobile: + 44 770 220 2646
twitter.com/#!/jparkinson_IWA
International Water Association
Alliance House, 12 Caxton Street
London SW1H 0QS, UK
www.iwahq.org
Company registered in England No. 3597005
Registered Charity (England) No. 1076690
---
Dr. Jonathan Parkinson
Principal Consultant – Water and Sanitation
IMC Worldwide Ltd, Redhill, United Kingdom
Email:

This email address is being protected from spambots. You need JavaScript enabled to view it.


Skype : jonathanparkinson1

You need to login to reply
Re: UNESCO-IWA Publication on Integrated Sanitation - Examples of sanitaiton as business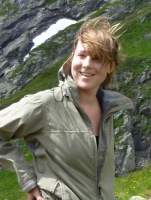 10 Jul 2012 17:53
#1836
by

dorothee.spuhler
Dear all

I am also contributing to this publication (mainly for the section on "2) Integrated sanitation for environmental protection and natural resources management").
And I think you all have great resources to be included in this book!
There may be some very outstanding and well documented examples implemented by SuSanA members on the very specific aspects of covered by the book.
To be more specific for the section on natural resources management, we are looking for case studies, scientific evidences and other documents showing examples of sustainable sanitation in following categories:
- The role of sanitation for integrated water resource management (e.g. protection of water reduces, reduction of and reuse of water in sanitation systems)
- Sanitation and productive agriculture (e.g. reusing wastewater for irrigation/irrigation; nutrients contained in sanitation products and food security; reusing other sanitation products for agriculture (small/large scale - decentralised/centralised)
- Sanitation and sustainable energy management (climate change and gas emission of inadequate sanitation; reusing energy from sanitation (eg. biogas at large-scale / small-scale and energy security; reusing the heat; sludge as fuel; etc.); energy efficiency of different sanitation systems (reducing energy recover)

We are having in mind a broad definition of sanitation, covering hygiene, toilets, wastewater, greywater, storm water, and solid waste.

It would be great to get your feedback and have your case studies and documents referenced in a common book!

If you do not feel comfortable with the forum, you can also contact me via email or use the WG1 mailing list!!!

Cheers,

Dorothee
---
WG1 Co-lead
Working with Sustainable Sanitation and Water Management (SSWM): www.sswm.info
Currently doing research on generating sanitation system options for urban planners and quantifying mass flows for a broad range of options considering novel technologies as an input into decision-making: www.tinyurl.com/eawag-grasp


This email address is being protected from spambots. You need JavaScript enabled to view it.

/

This email address is being protected from spambots. You need JavaScript enabled to view it.
The following user(s) like this post:
Doreen
You need to login to reply
Re: UNESCO-IWA Publication on Integrated Sanitation - Examples of sanitaiton as business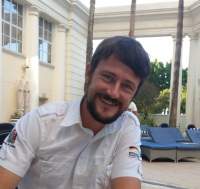 12 Jul 2012 13:33
#1868
by

tmsinnovation
---
Trevor Surridge
Project Coordinator
Climate-friendly sanitation services in peri-urban areas of Lusaka (CFS-Lusaka) project
German Development Cooperation

GIZ Water Programme office
Chaholi Rd. No 5, Rhodes Park
Private Bag RW 37x
Lusaka, Zambia
You need to login to reply
Re: UNESCO-IWA Publication on Integrated Sanitation - Examples from SuSan on Integrated Sanitation
12 Jul 2012 17:05
#1870
by

Maxie
Hey Everyone,
What about including Ruby Cup as one example on how to deal with menstrual hygiene waste?
Currently, the Pollution Research Group in South Africa carries out a study comparing different menstrual hygiene products (including Ruby Cup) in order to test the various effects on sanitation systems in slums.
We also create livelihoods and income for Ruby Sales ladies that sell Ruby Cups on a consignment basis while earning a commission for each product sold. Ruby Cup is not directly related to improving sanitation systems in slums but a product that is directly related to maintaining sanitation systems, especially in urban slums.
Should you be interested to know more about our work, please visit our webpage:
www.ruby-cup.com
or on this forum:
forum.susana.org/forum/categories/24-men...nya/post?do=replyand
please do not hesitate to contact me with any other inquiries.
Best greetings from Nairobi!
Maxie
---
Maxie Matthiessen
Co-Founder of Ruby Cup by Makit Ltd


This email address is being protected from spambots. You need JavaScript enabled to view it.


+49 (0)176 2765 2953

www.ruby-cup.com
www.facebook.com/rubycup
You need to login to reply
Re: UNESCO-IWA Publication on Integrated Sanitation - Examples from SuSan on Integrated Sanitation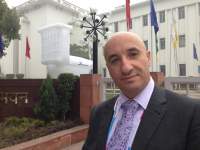 12 Jul 2012 18:32
#1874
by

ecoloo
Hello Everyone,
My name is Imad Agi. Innovator, founder and CEO of EcoLoo AB. A Swedish
GREEN
innovation company which develops, builds and markets unique & patented innovations and Environmental solutions.
Our toilet solution is odor-free, maintenance-free (solid waste is kept in the chamber for decades), totally enclosed system, consumes no water or energy and the end product of it is a safe-to-use bacteria-free and odor-free fertilizer full of nutrition which can be collected from time to time and used on agriculture.
We have many years experience in developing Environmental solutions and primarily Long-Term Composting Technology (outdoor- and indoor requirements), and our customers are both from the private and public sector including municipalities, festivals, national parks & natural reserve islands.. etc.
Our goal is not only to establish a profitable business, but an effective, long-term and sustainable one based on "inclusive business model" and sustainagility in order to create job and business opportunities locally starting at production, distribution, installation & support to the collection and use/sale of the fertilizer generated in the system.
We participated in many top delegations and Exhibitions internationally together with Swedish Royalties, Ministers and Politicians during the last years, such as UAE (Dihad and WFES), USA (United Nations & World Bank), Mexico (Green Solutions), Portugal (Business Forum), China (Toilet Exhibition) and more.
We have good collaboration with the Swedish Ministry for Foreign Affairs, the Swedish Trade Council, SWEUNB, SymbioCity and more. Besides, we are approved supplier to the United Nations Procurement Division "UNPD".
We are confident that the sanitation solution will have a domino positive effect on Environment, health, water, energy, women, agriculture, society, well being & stability in many ways. Especially if we engage CSR companies, NGO's, NPO's, help organizations, UN, development programs & banks and many others, in the process.
The above mentioned strategy has been discussed during our last meetings with officials at UN/WB/IADB in New York, and the whole idea got a great attention and was highly appreciated.
For more information, please visit our website
www.ecoloo.eu
or send us an email.
---
Best Regards,
Imad Agi
Chairman & CEO, ECOLOO Group
Inventor | Ecopreneur | Speaker

W: www.ecoloogroup.com
FB: www.facebook.com/ecoloogroup

Eco Friendly | Odour Free | Water Free | Sewage Free | Energy Free | Chemical Free

: : Top 10 Global Innovators & Solution Providers on Global Challenges at Solutions Summit 2016 - United Nations Foundation, USA

You need to login to reply
Re: UNESCO-IWA Publication on Integrated Sanitation - Examples from SuSan on Integrated Sanitation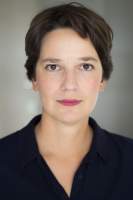 06 Feb 2017 09:07
#20363
by

CeciliaRodrigues
Hi Johnathan,

Do you know what is the staus of this publication? I can't recall seeing it. Was it ever published?

Kind regards,
Cecilia.
---
Programme Officer at GIZ - Sustainable Sanitation Programme
and the SFD Promotion Initiative
www.sfd.susana.org
You need to login to reply
Topic Author

As part of the Engineering team, my role at IMC is to lead on the delivery of projects requiring specific expertise on urban sanitation (including excreta/waste/wastewater/stormwater management) focusing on technical, institutional and financial aspects in project design and implementation.

Posts: 223
Karma: 24
Likes received: 87
Re: UNESCO-IWA Publication on Integrated Sanitation - Examples from SuSan on Integrated Sanitation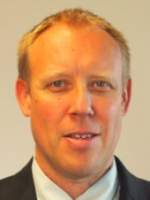 06 Feb 2017 10:02
#20366
by

jonpar
Hi Cecilia, this is going back quite a few years now. Some work was done but at lot more needed to be done to pull together the publication. I left IWA and was not able to invest the time that was required to see it through to fruition. best regards, Jonathan
---
Dr. Jonathan Parkinson
Principal Consultant – Water and Sanitation
IMC Worldwide Ltd, Redhill, United Kingdom
Email:

This email address is being protected from spambots. You need JavaScript enabled to view it.


Skype : jonathanparkinson1

You need to login to reply
Time to create page: 0.918 seconds