Using market-based social enterprises to push forward improved sanitation - Uganda Experience
5755 views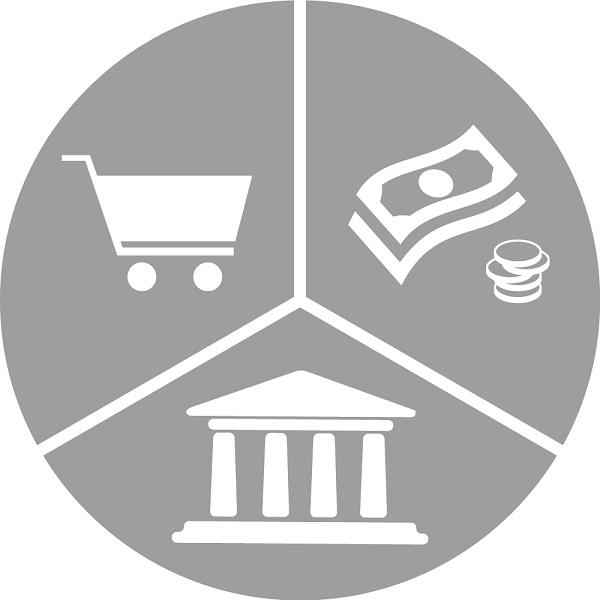 Using market-based social enterprises to push forward improved sanitation - Uganda Experience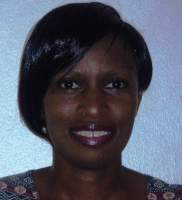 02 Apr 2015 10:40
#12718
by

smunyana
My name is Sherina Munyana and I work with Sanitation Solutions - a social enterprise in Uganda whose mission is to promote affordable sanitation products and services through the market with the aim of reaching city-wide and district-wide scale. Additionally, SSG aims to serve as a sanitation industry facilitator to improve success of sanitation business models at different stages of the sanitation value chain.
The main business models we are focusing on right now are latrine/toilet construction, latrine upgrading/improvement and latrine emptying. All these business models have been developed in line with existing market needs - for instance in Kampala over 45% of latrines are found to be abandoned after 5 years of construction because they are either full or broken down. This provides a significant market for latrine emptying, construction and upgrading business models.
More significantly for pit emptying, only 6% of Kampala's population is connected to the main sewer line implying that the other 94% relies on on-site sanitation facilities such as latrines thus providing a huge potential market for these sanitation businesses. We are also exploring incorporating additional business models particularly with a focus on reuse for example tiger worm toilets and converting waste to energy (bio-coal or brickets). While these reuse models are currently at experimental level, they will certainly increase the attractiveness of sanitation businesses as they will illustrate the value at all levels of the value chain.
Ultimately this will even translate into more affordable prices for customers given that there will be additional value perceived from human waste to feed into reuse models.
We would love to hear from other organisations and partners their thoughts on this novel initiative to push forward market-based sanitation. We would also love to hear from potential partners in the private sector as there are no doubt additional products and services that can be incorporated to responsively address sanitation needs in the developing world. Please see below a link to a photo essay about the work that we have done in the last six months and we would definitely love your comments:
pyxeraglobal.org/the-past-and-future-of-...ation-a-photo-essay/
Sherina

This email address is being protected from spambots. You need JavaScript enabled to view it.
The following user(s) like this post:
cecile
,
cantellano
You need to login to reply
Re: Using market-based social enterprises to push forward improved sanitation - Uganda Experience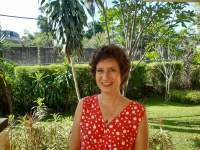 13 May 2015 08:35
#13321
by

cecile
Dear Sherina,

The photo essay is very interesting to read and so is the website of Sanitation Solutions. The LaTo pan to upgrade pits is a very smart product, I wish you a lot of success with it.
Please share with us the results of your experiments with the tiger worms. We have had discussions on this forum in the past about the worms. Others things they don't like is fermentation, urine, heat ... Have you tried installing a media (like a grid) to provide partial support ? What about using the tiger worms to treat fecal sludge ? How many pits do you have with worms at the moment and what's the percentage of pits where the process works well ?

In shanty areas that you target, how do the users finance the products, either the upgrade or the new latrines or the emptying of latrines ?

Thanks !

Cécile
Cécile Laborderie
MAKATI Environnement
You need to login to reply
Re: Using market-based social enterprises to push forward improved sanitation - Uganda Experience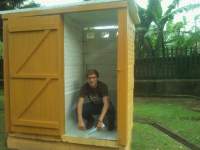 19 May 2015 07:26
#13377
by

gdrum01
Hi Cecile,
Let me answer your questions on behalf of Sherina.
In Uganda we currently have 10 tiger worm toilets that are being tested in partnership with Bear Valley Ventures and Water For People (bottom of this page
forum.susana.org/forum/categories/105-pr...am?limit=12&start=12
). The systems have been in use for 15 months now, and the last report stated that 8 of the 10 pits were functioning well, and two had failed - apparently the case of the 1st failure was poor drainage of effluent, and the other cause is so far unknown. 8 of the 10 pits are using African Night Crawler worms and 2 are using Tiger worms imported from South Africa.I know that a couple of students at Makerere University just started research projects into using worms to digest fecal sludge but I have not yet received any results.
Financing - we have a local MFI partner called VADMF to finance latrine construction and upgrading. I know they also provided finance to a pit emptying entrepreneur so that he could purchase a pick up truck.
Thanks,
George
Sanitation Engineer - Sanitation Solutions Group

Previously managing the SaniHub project with Water For People Uganda

Based in Kampala, Uganda
The following user(s) like this post:
Elisabeth
,
cecile
,
smunyana
You need to login to reply
Re: Using market-based social enterprises to push forward improved sanitation - Uganda Experience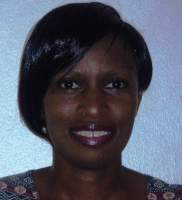 03 Nov 2015 10:23
#15757
by

smunyana
Sanitation Solutions Group recently partnered with Ugandan microfinance institution, VAD Micro-Finance (VADMF) with funding from Water.org . The partnership was primarily aimed at increasing access to improved sanitation services to communities in Wakiso, Kampala, Mukono and the neighboring areas by focusing on increasing market awareness about the availability of the provision loan financing support on sanitation products and services.

The advantage of this partnership lies in the fact that access to improved sanitation particularly for low income households is limited by affordability – households often cannot afford to pay the entire amount for latrine construction at once, but with a loan from VADMF, households are able to repay the loan over a period of 12-18months.

The following is a link to a documentary showing the impact of this partnership and how strategic partnerships can increase access to improved sanitation
Sherina

This email address is being protected from spambots. You need JavaScript enabled to view it.
You need to login to reply
Time to create page: 0.224 seconds
DONATE HERE