Sanitation Service Delivery Program in Ghana, Ivory Coast and Benin - Updates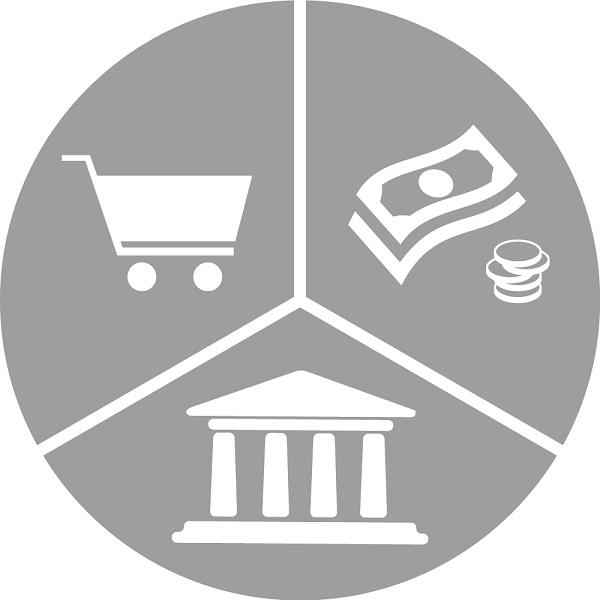 Re: Sanitation Service Delivery Program in Ghana, Ivory Coast and Benin - Updates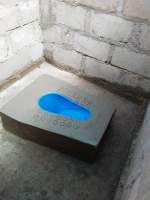 08 Apr 2019 19:53
#27278
by

USAIDssd
BENIN: The Ministry of Health wants to ensure the quality of septic tank emptying services

The standardization of septic tank emptying methods is a major concern for the Beninese government. In Abomey-calavi, Cotonou and Porto Novo, 35 sewage sludge operators had their methods and tools controlled by a joint mission consisting of a representative of the Ministry of Health, the focal point of the municipality of Cotonou and a representative of the office of the Beninese sewers' association. The objective of this supervision visit was to ensure the effective implementation of the "Mimin Emptying" quality standards by the emptyers in order to upgrade them. These include, among other things, the quality of the emptying service, price compliance and the wearing of personal protective equipment. Vidange Mimin is an innovative service that connects households via a telephone platform that allows them to easily access sewage sludge trucks. This service is implemented as part of the Sanitation Service Delivery (SSD) urban sanitation project.[/left][/right]
---
Olivier KONAN
Learning and Communication Manager SSD|PSI Côte d'Ivoire
The following user(s) like this post:
TAKO
You need to login to reply
Re: Breaking down barriers: the story of a female entrepreneur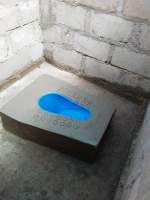 07 May 2019 16:32
#27404
by

USAIDssd
In Benin, the Sanitation Services Delivery project is operating Abomey Calavi and Porto Novo municipalities. About 17 micro entrepreneurs in Abomey-Calavi and 3 for Porto-Novo were able to build more than 3000 latrines for households after receiving practical training in construction "WC Mimin" latrines construction.
WC Mimin is a manual-flush latrine coupled with two alternating-use offset leach pits and a seated user interface that includes a SaTo pan. This improved latrine eliminates odors and keeps away flies and other insects that spread disease. This latrine is intended for low-income households living in urban and peri-urban areas in Benin.

Demand creation
The market-based approach used by the project aims to identify private operators and manufacturers of prefabricated building materials to produce a quality product. Through provision of training, equipment and start-up materials, the project seeks to turn existing micro entrepreneurs into sanitation product and service providers for the benefit of low-income households.
The demand creation strategy for "WC Mimin" is led by a team of 49 sales agents or community sanitation consultants for the two cities of Abomey-Calavi and Porto. These sales agents under the responsibility of a pool of 13 supervisors on the basis of one supervisor for every five sales agents or community sanitation advisors. The sales approach consists of conducting surveys by visiting households door-to-door to discuss their sanitation conditions, detect their sanitation troubles, make households realize the cost of their problems and then convince them to purchase ''WC Mimin'''.

Quality control strategy

Until April 2019, 2886 latrines were sold and installed in Abomey-Calavi and 313 in Porto Novo by micro entrepreneurs trained under the project. The project team ensures compliance with quality norms and standards by setting up several monitoring and control mechanisms. It should be noted that, after the perfect construction of 95% of latrines or latrine accessories without any failure the micro-entrepreneur can be declared capable of supplying "WC Mimin" products.

 
Quality controlTeam

SSD engineer and assistants are in charge of supervising and controlling the quality norms and standards for accessories and latrines built by artisans.
Masons, municipality hygiene officers, and the Environmental health officers are responsible for ensuring the quality of latrines built in a specific geographical area.

The various parties in charge of quality control determine a supervision schedule so that each actor is involved in the process to ensure compliance with norms and standards. The members of this team are involved simultaneously in different stages of the control process: before, during, and after construction.

Before construction
- The team ensures the quality of building materials, including cement and sand, and compliance with the designated dimensions of the molds for the defecation pot and slabs;
- The team conducts a strength test to measure the quality of the concrete used in prefabricated elements, carried out with a sclerometer or schmidt hammer. Following this test, non-conforming structures are destroyed.

During construction
- The team ensures proper adherence to certain requirements throughout the implementation of the WC Mimin latrines (distance between the pits, thickness of the concrete ring ,slab) and evaluates the skill of the mason.

After construction
Each quarter, the SSD team checks a sample of 25% of the latrines built to verify the value propositions of the Mimin brand, namely the absence of odors and the presence of a ventilation pipe and the hand washing device.
Indeed, once a month all the entrepreneur will be submit to a quality control check list witch is a several questions about the methodology and the technics to build ''WC Mimin''.. Micro entrepreneurs were also provided a quality control reference guide, which includes the construction checklist as well as the required measurements and dimensions of materials used in the construction of latrines.
 
WC Mimin Latrine payment and way forward

In Abomey-Calavi as in Porto Novo, more than 90% of latrines have been installed thanks to the "Sanitation loans". A fund granted by SSD project to a microfinance to provide loans to needy households to finance their latrine construction. The household commits to refunds the loans to PEBco microfinance according to a clearly defined schedule.

This experience was a real success in Benin, since apart from the USD 10,000 fund granted by SSD, microfinance injected its own funds for a value of USD 238,940. This strong commitment of the financial partner is consistent with the results achieved with a credit recovery rate of 95.30%.

SSD project is scheduled to be completed in September 2019. In Benin, the SSD team organized a workshop with project stakeholders (entrepreneurs and microfinance PEBco), government stakeholders and municipalities to discuss how the project will be preserved and perpetuated once the SSD is completed. A sustainability plan should be developed on this subject to guide the actions to be taken.








---
Olivier KONAN
Learning and Communication Manager SSD|PSI Côte d'Ivoire
You need to login to reply
Re: Sanitation Service Delivery Program in Ghana, Ivory Coast and Benin - Updates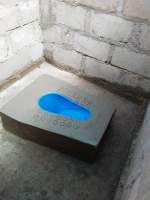 10 May 2019 13:29
#27422
by

USAIDssd
GHANA updates
Current state of affairs:

We have completed product design and cost optimization of round concrete tanks (RCTs) and double offset leach pit latrines ensuring designs are well adapted to the local context, especially for the latter - based on the PSI/ABMS' WC MIMIN toilets in Benin. Through this work, we have also ensured price points are market-based and affordable.

Additionally, we have setup systems for scaling up sales, including selection and training of toilet artisans and toilet sales agents. We have also strengthened the role of the micro-finance institution (Sinapi Aba MFI) in providing landlords and micro-entrepreneurs with funds to support the construction of sanitation facilities.

We are currently selling toilets with the support of 50 sales agents using a series of intensive promotional campaigns in 12 target municipalities. Uptake of toilets has so far been encouraging but we envisage increasing sales rates as we roll out all promotional activities and the newly setup structures gain adequate traction for increased sales.


• Biggest successes so far:


One of the key successes is the level of engagement with municipal governments on the project. The project continues to strengthen relatinships with municipal governments in instituting sustainable structures for the delivery of our sanitation products and services. Specifically, our partnership with municipal governments has enable them to play a key role in selecting toilet sales agents (TSAs) and artisans. As TSAs and artisans are pivotal to our sanitation service delivery, gaining credibility for them and project objectives through increased engagement in their selection and in community sensitization processes is crucial. The project actively engages municipal governments in promoting toilet through durbars and other toilet campaigns to generate interest in toilets.

The project continues to leverage on these partnerships with municipal governments to strengthen enforcement of local sanitation regulations, to stimulate demand for household toilets.


• Main challenges / frustration:


While interest in our sanitation product continues to increase, people do not often prioritize the installation of toilets in their compounds – there is no sense of urgency to construct toilets. Which makes it difficult to close deals.

This suggests the need for more active enforcement of sanitation bylaws to encourage landlords to build toilets. We support the EHSD in sanitation enforcement and we are also making arrangements with them to follow up on TSA visits where uptake has been low. This would include setting daily targets for environmental health officers (EHOs) to conduct follow-up visits that could include a one-month moratorium on prosecution or serving notices to households if they do not comply.

This we believe will encourage and compel landlords to prioritize their sanitation needs and construct toilets.
---
Olivier KONAN
Learning and Communication Manager SSD|PSI Côte d'Ivoire
You need to login to reply
Time to create page: 2.092 seconds